Day Break Harajuku Street Style Japanese Guy
This 22-year-old Japanese guy told us that his name is 10Mo8 (prounounced TO-MO-YA) when we photographed him in Harajuku. He works at the Japanese resale clothing shop Kinji, which has a shop in Harajuku not too far from where these pictures were taken.
His awesome outfit and hairstyle gives me the vibe of a villain in a futuristic science fiction Western movie. (Maybe it's the black hat?) He told us that most of the items he's wearing were purchased at the Harajuku select shop Day Break. The outfit consists of a black fedora, black fuzzy sweater, black wide leg pants, black shoes, and a (very cool) large black leather handbag. The kicker, though, is his patterned wrap (or tunic, or skirt?) with a red handprint on it and some cables running away from the hand. Where the other end of the cables lead to, we may never know…
When we asked him about his interests, he told us that his favorite place to shop for fashion in Tokyo is Day Break Harajuku, and that his favorite bands are AcidMan and Hawaiian6.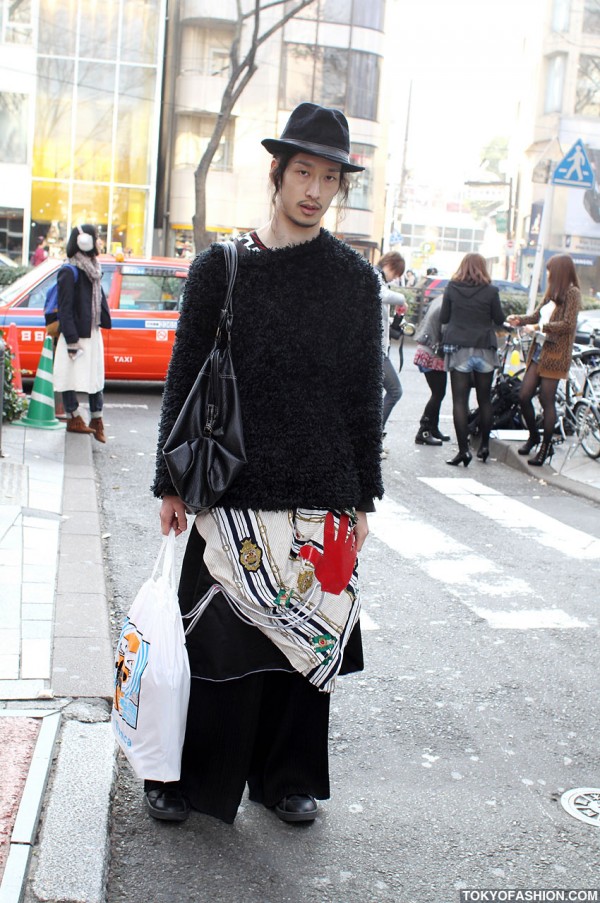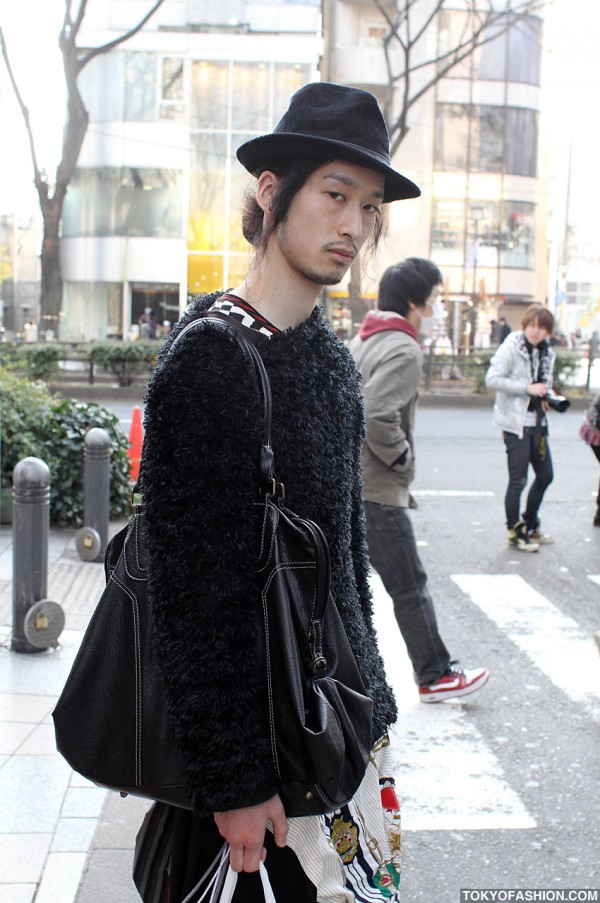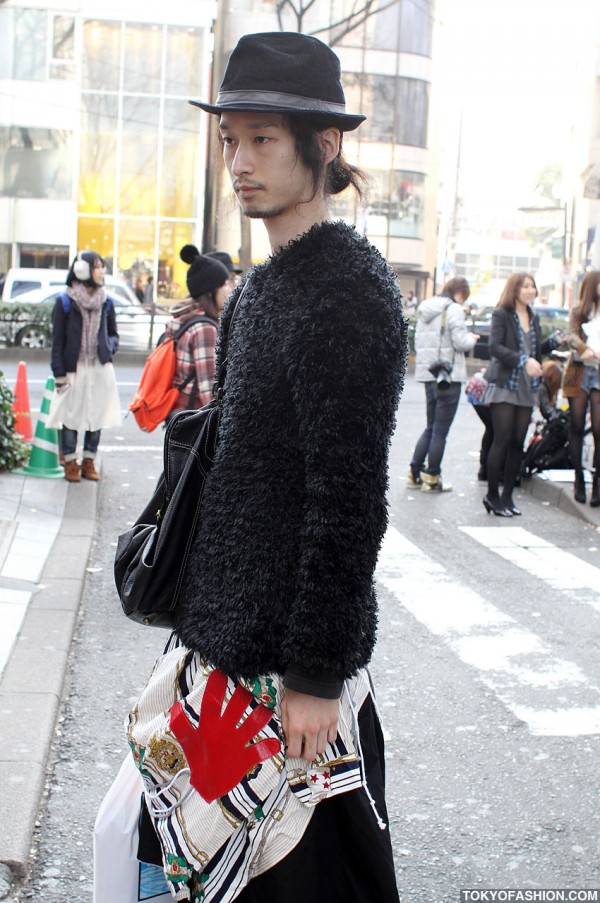 Click any of the pictures to enlarge them.