Charles Bukowski, cult American writer and legendary drinker, was a chronicler of the dispossessed and lowlife. The poet, short story writer, and novelist who died in 1994 described the sordid lives of poor, dropout alcoholics in mid-late 20th century Los Angeles. He is also known as being one of the most acerbic writers in American fiction and his famous 1975 novel "Factotum", which is part of the Henry Chinaski series, inspired numerous younger novelists and artists including Koji Udo — designer of the Japanese menswear brand which shares the same name.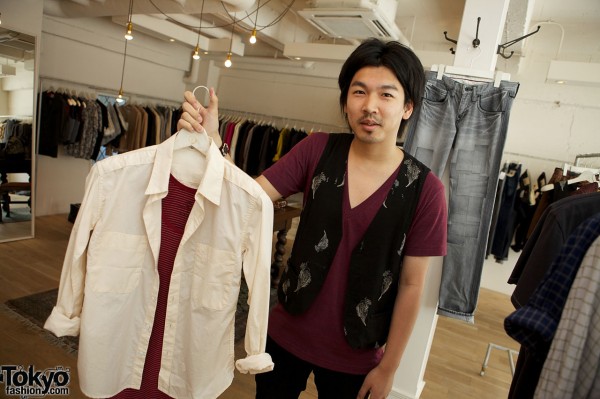 Udo doesn't indulge in the shallowness often associated with the fashion world. Each collection since the brand was founded in 2004 has taken inspiration from artists, musicians, and cultural figures. More recently, he has sourced collection themes found during his travels around the world. Reference points have included Franz Kafka, the tradition and modernity found in the Tibetan capital Lhasa, The Beatles' original bassist Stuart Sutcliffe, and the 60s/70s hippie trail from Europe to Asia – specifically the materials and colors of Nepal (for S/S11 collection "Exile.")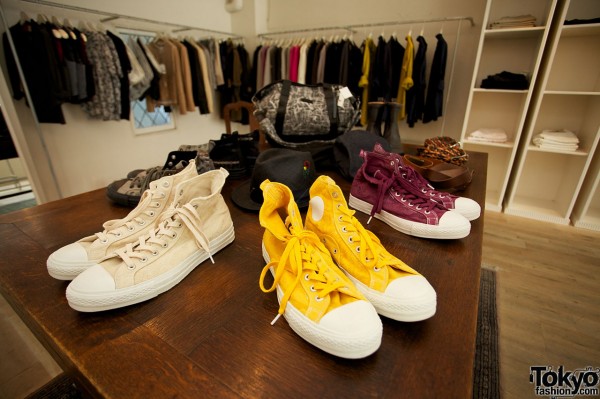 Factotum focuses on a tailored military look with an emphasis on "real clothes" which can be worn from season to season. The label has five key lines — basic, collection, denim, accessories, and the recently introduced Femme womenswear project. Stocked in numerous boutiques up and down Japan and in some of the best international menswear stores –such as Tangs in Singapore and Lorenzo and Blackbird in the U.S. – Factotum has been one of the most successful and acclaimed exports of contemporary Japanese menswear.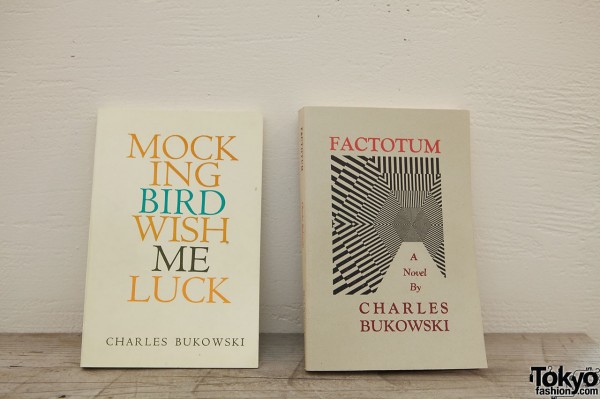 The flagship store, in Tokyo's cool Daikanyama neighborhood, first opened its doors in 2006 but was subsequently renovated and reopened in August 2008. Simple, fresh and welcoming, the space, according to the brand, is designed to be comfortable and relaxing and perfect for making yourself feel at home. Udo decorates the walls with the specific season's visuals and key inspirations as well as art and photography books, copies of Bukowski's novels and poems and antique furniture. The store also carries the brand's complete apparel and accessories lines as well as selected one-off merchandise and collaborative items.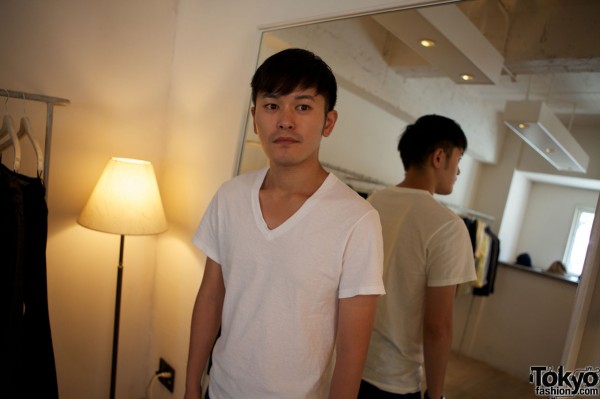 Factotum Info
Article text by Paul McInnes and all photos by Will Robb.
About the author:
Paul McInnes is a fashion and arts journalist based in Tokyo. He is the fashion editor (menswear) and contributing arts editor of The Japan Times. He is also the Tokyo editor of Sportswear International and contributes to publications such as High Fashion, Dazed Digital, JC Report and Japanese Streets. He has also been interviewed for TV including NHK's Tokyo Fashion Express and lifestyle magazines such as Metropolis and Kaleidoscope magazine.
About the photographer:
As long as he is behind his camera Will is a happy man. He has photographed everything from the slums of Bangkok to the catwalks of Tokyo. He is a contract photographer for Lonely Planet, his images and photo essays have appeared in Time Out, The Japan Times, Sportswear International and a variety of other newspapers, magazines and guidebooks around the world and his photo essays from Iraq for The Griffith Review even earned him a mention in the Australian book review of the year in 2006. In addition to his media related work, Will also shoots events, portraits, weddings and the occasional CD cover. Whatever he's working on, he always writes about his jobs and how he goes about them at Will Robb Photography.