FAKE Tokyo 1st Anniversary Party Pictures
FAKE Tokyo is home to two of Japan's most cutting edge fashion boutiques (Candy Shibuya & Sister) and a gallery space (Gallery Fake) which holds underground fashion shows as well as fashion-related art exhibitions. It's hard for us to believe that twelve months have passed since FAKE Tokyo opened in Shibuya, but last week they threw a huge bash to mark the anniversary.
In the year since their new building opened, FAKE has become a gathering place for Japan's most adventurous fashionistas, designers, stylists, and other underground, indie, and edgy creators. So, when FAKE Tokyo has a birthday party, you can bet your last JPY that the crowd is going to be dressed to kill and packed with fashion designers, models, and creative Tokyoites of all sorts.
Everyone here at TokyoFashion.com loves Candy & Sister, and we also – of course – never intentionally miss a party where we knew the fashion is guaranteed to be extreme. Add in that fact that the always-amazing Eriko Nakao was on the dance floor and you probably couldn't have kept our photographer away if you'd wanted to. Luckily for us, FAKE Tokyo invited us to their birthday so that we could share the fun with those of you that couldn't make it. We hope you'll enjoy looking at the pictures as much as we enjoyed taking them – and remember that you can click on any of the photos to see high resolution versions!
DJs at the FAKE Tokyo 1st Anniversary party – held at J-Pop Cafe in Shibuya – included 2Boy, Bitch's (Candy), Convoni with DOG Crew, DETTO K&TAAR (Live Set), Elli Rose, Fake Man, Flash & Roxi, Guchi, Hirokixx, Harenchu, I'm With Naki, Norimi + Sato (Strama), Sex, Tetsuya Nishimura, Tokyo Dandy, Yatt, Yuya Nara & Sachiko, and Wrack.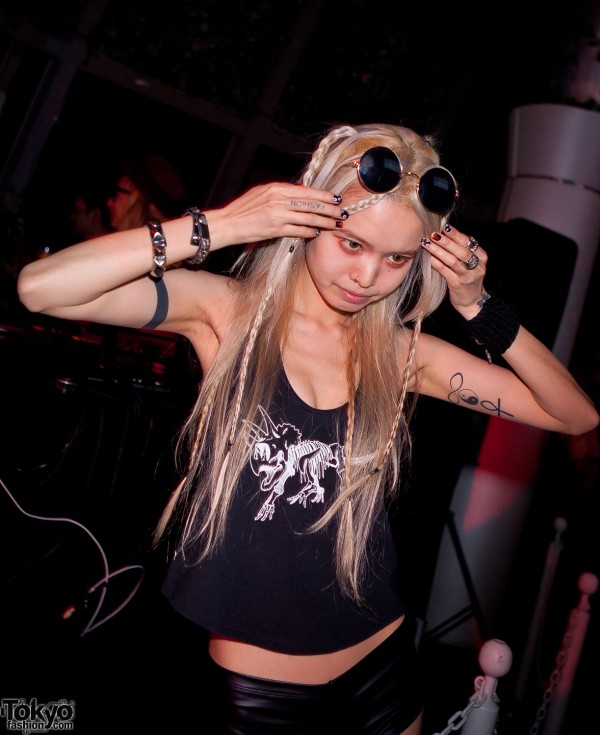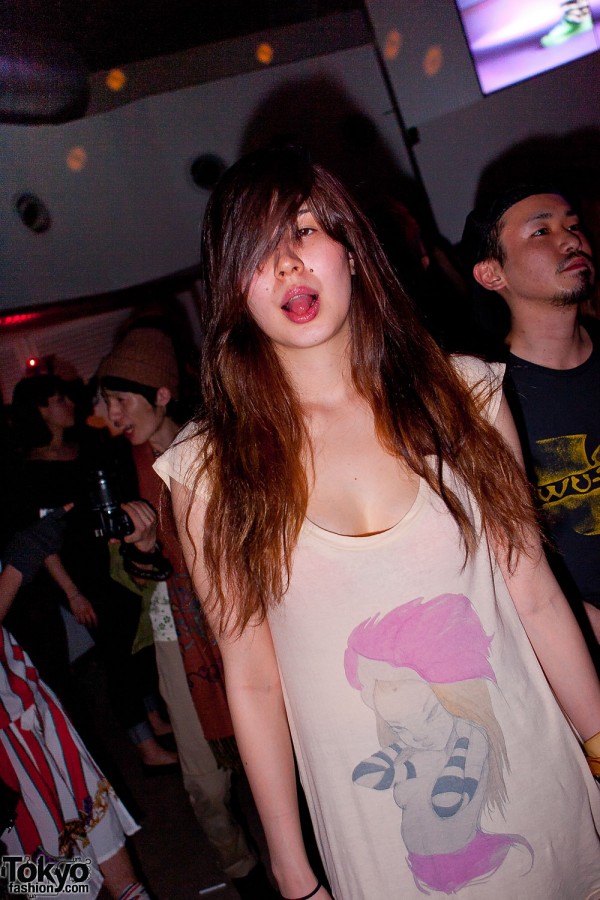 Click any of the Fake Tokyo party pictures to enlarge them!
A big congratulations to everyone at Fake, Candy & Sister and here's to many more years of fashion madness!
For more information on Fake Tokyo, check out our Candy & Sister profile and visit their official website. Don't forget to stop by in person the next time you're in Tokyo, too. If you care about Japanese fashion, it's a must-visit!
About the photographer:
Michael Steinebach has been fortunate enough to travel and see the world. Exposed to the limitless possibilities of photography 20 years ago, he grew up looking at things differently. He currently shoots in the areas of people, fashion, and news photography in Japan. He maintains a Facebook page with samples of his work. He can be emailed about contract work or with questions or comments on his photography.