Forever 21 Shibuya Grand Opening
Forever 21 has been expanding in Japan ever since last year's opening of their first Tokyo location in Harajuku. Their newest store is the massive Forever 21 Shibuya, located in the old HMV building. Forever 21 Shibuya held its grand opening on December 23rd, just in time for Christmas shopping. At six stories tall, Forever 21 Shibuya immediately takes the title of the biggest Forever 21 store in all of Asia.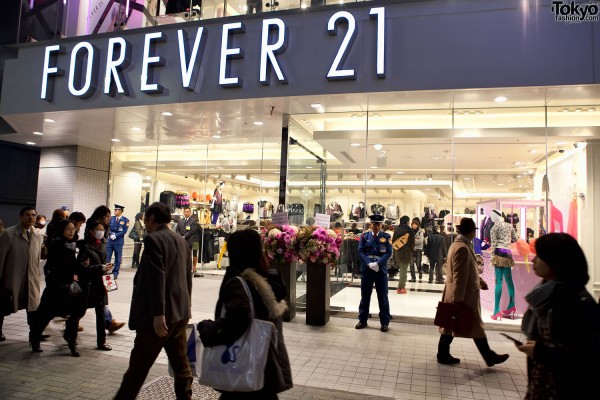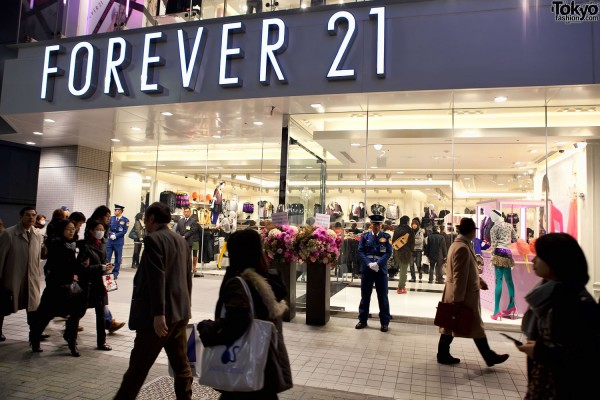 With over 4,200 square meters of floor space and six floors, Forever 21 Shibuya will stock almost everything for which the fast fashion brand is known. Floors 1-4 are all womenswear – including denim and the Love21 collection. On Floor 5 you'll find menswear, accessories, and kids clothing. The sixth floor is set aside for shoes and lingerie.
For the grand opening celebration on the 23rd, the Forever 21 Shibuya shop staff dressed in cute Christmas outfits and gave away gifts and prizes to excited shoppers. There was also a special live performance by popular JPop singer Kana Nishino for a select group of Forever 21 opening day visitors. Here are pictures of the new store so that you can see how big it is. You can click any photo to enlarge it!
Forever 21 Shibuya Info:
What: Forever 21 Shibuya
Where: The old HMV Shibuya location, a couple of minutes walk from Shibuya Station
Address: 24-1 Udagawa-cho Shibuya-ku Tokyo, Japan
Hours: 10:00-22:00
Phone: 03-3463-4750
Website: Official Website (Japanese)