GALSTAR X Ribbon Project: Gyaru Earthquake Relief
Last week, Tokyo Fashion reported on how Shibuya's big-haired (and also big-hearted) onii-kei guys were doing their part to help with Japan's earthquake and tsunami recovery efforts.
Now GALSTAR, a Shibuya 109-style brand whose clothing is featured regularly in magazines such as nuts and BLENDA, has announced the GALSTAR X RIBBON PROJECT. Using the English language slogan "KEEP ALIVE NEED HELP", GALSTAR aims to raise money for disaster relief while keeping Japan's legendary gyaru looking good.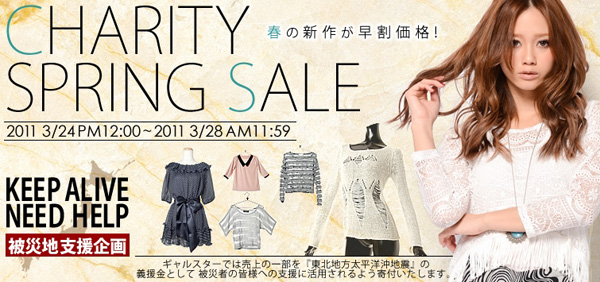 The first part of the GALSTAR X RIBBON PROJECT comes in the form of a Charity Spring Sale, beginning on 3/24 and lasting until 3/28. During this timeframe, a portion of sales on discounted items at the GALSTAR website will be donated to the Japanese Red Cross. The fare ranges from ferocious leopard print knit cardigans (1290 yen), to cute ruffle skirt short pants from GALSTAR's JIGGY line (also 1290 yen), to oversized one-pieces that look suspiciously like comic book hero Captain America's costume (1690 yen).
GALSTAR will also be donating a generous 100% of all sales on a pair of special charity clothing items priced at 1,000 yen. The first is a basic A-line t-shirt – modeled by BLENDA's Yui Hasegawa – available in multiple colors, and an asymmetrical one shoulder-style shirt – worn by nuts magazine's Shizuka Takea – that offers a bit more gyaru sex appeal.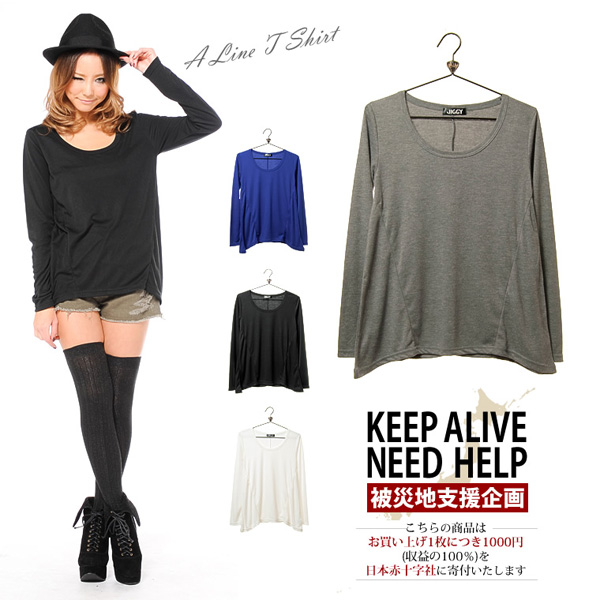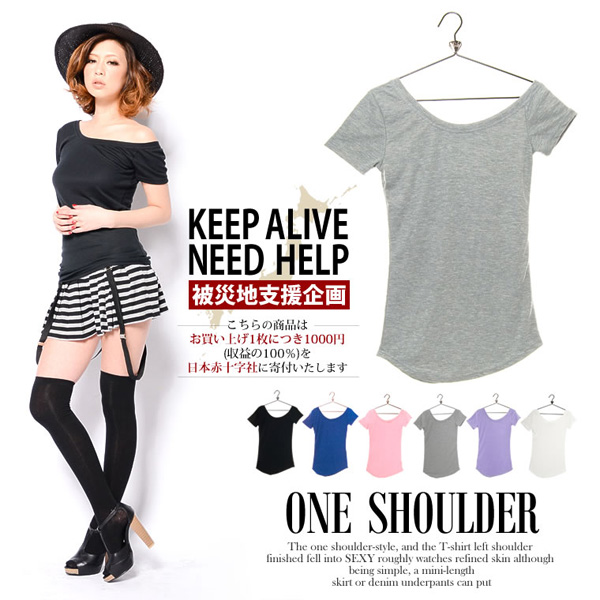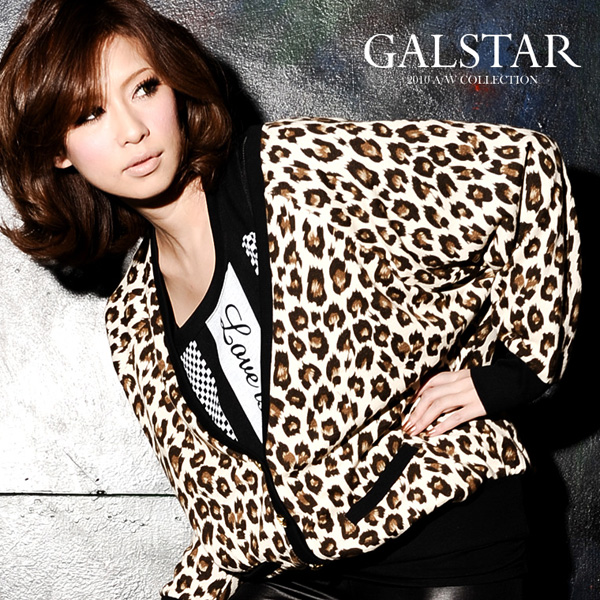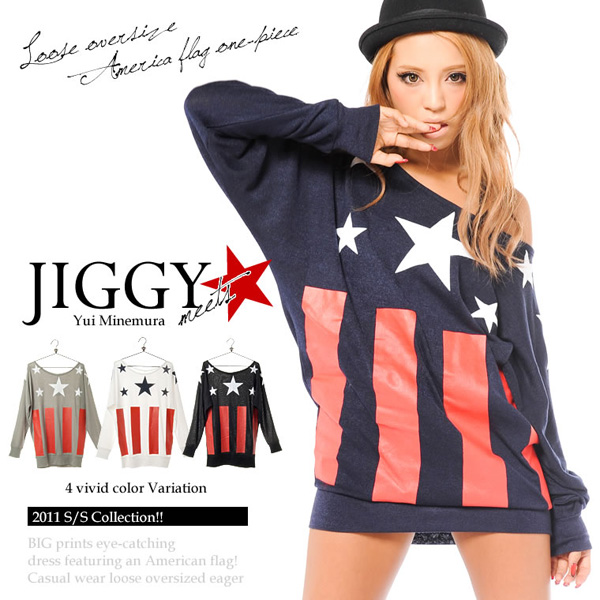 GALSTAR products are available worldwide through Rakuten's international shipping service, but it's not known yet at this time if Rakuten will be taking part in the GALSTAR X RIBBON PROJECT. Let's hope so!
Update: Rakuten is now selling both GALSTAR charity shirts for US$12.00 each and shipping is available worldwide.
External Links:
Article by Patrick Macias, photos courtesy of the GALSTAR X RIBBON project.
About the author:
Patrick Macias is the owner of media company jaPRESS and the author of
"Japanese Schoolgirl Inferno: Tokyo Teen Fashion Subculture Handbook"
(Chronicle Books). He has written for a variety of publications in the
US and Japan including Wired, Studio Voice, and Weekly ASCII. His blog
can be found online at patrickmacias.blogs.com.