Generation Tokyo Pop-up Shop: SASQUATCHfabrix. x BlackMeans x Beams Harajuku
The popular Japanese brand Beams has added a temporary pop-up shop to its already crowded group of stores in the Harajuku area of Tokyo. The awesomely named "Generation Tokyo: Alternative Hippie Front" pop-up shop is a three-way collaboration between Beams and the Japanese fashion brands SASQUATCHfabrix. and BlackMeans. The Generation Tokyo pop-up shop opened last week, and will stay open only through November 14, 2010.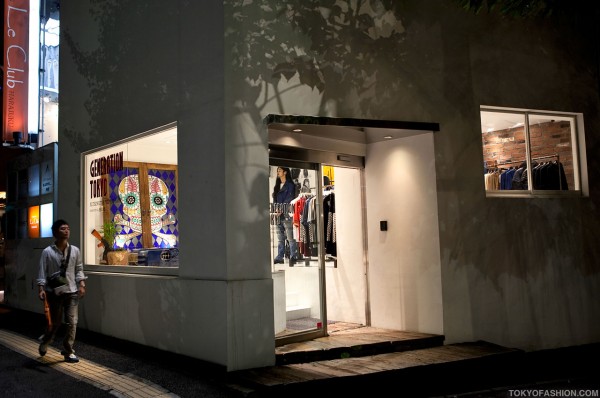 The SASQUATCHfabrix. x BlackMeans x Beams "Generation Tokyo: Alternative Hippie Front" pop-up shop is located in the midst of the other Beams boutiques on Meiji Dori in Harajuku. It occupies three floors and features clothing, accessories, and one full floor of art installations.
Here is an English translation of the pop-up shop's announcement from the brands involved:
SASQUATCHfabrix. and BLACKMEANS are two brands that continue to display a free style that won't be tied to existing values or fads. These two brands that pull the current, and future, of the "New Generation of Tokyo Brands" along, will open a temporary shop called "GENERATION TOKYO" with BEAMS. The basement will be an art space, the first and second floors will have merchandise, and this presentation will let you taste the world view of both of these brands. This shop will create a new movement by taking the differing values and concepts of these two brands and smashing them together head on. "GENERATION TOKYO" will create a new Tokyo style through the very individual "SASQUATCHfabrix", "BLACKMEANS", and BEAMS.
When you enter the shop, two things catch your eye immediately. First is the awesome collection of custom leather motorcycle jackets. The second dose of awesomeness is that several of the male employees have long straight black hair that goes down nearly to their belts. Not sure if it's part of the "hippie" theme or what, but the shop staff here look like they could be straight out of the 80s British metal band The Cult. It's worth visiting the shop just to hang out with these friendly and fashionable staff members – and their hair.
As far as the leather jackets- in our opinion, these will be the main draw of the shop. The jackets are part of the BlackMeans collection and appear to be very high quality. Most of the jackets are variations on classic leather motorcycle jackets, many of them decorated or cut in a way that gives them a vintage punk or rock feel. The leather is heavy and high quality, and the craftsmanship seems top-notch.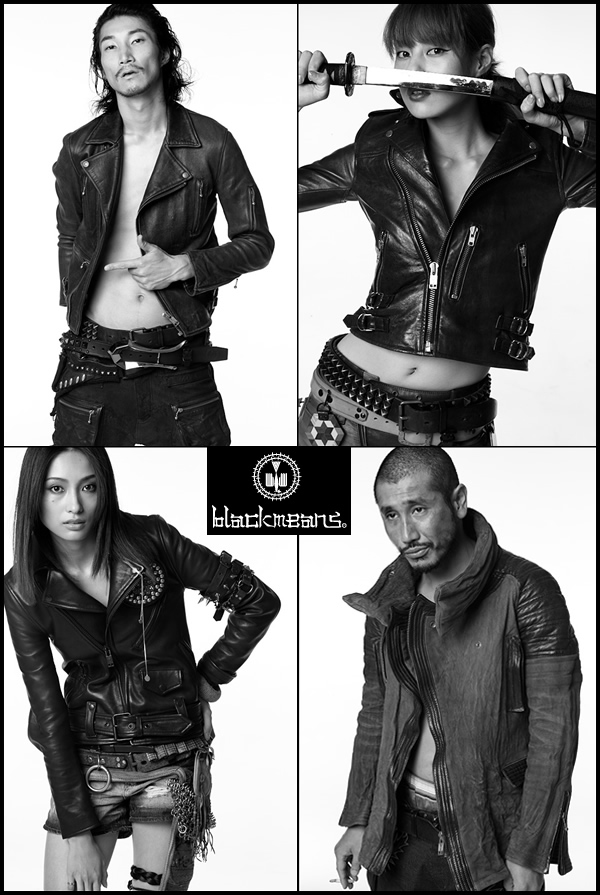 Besides the great collection of leather jackets, there are also leather pants and vests, t-shirts, and plenty of accessories. The bottom floor is entirely devoted to art installations – including leather origami, collections of tools used for working on leather, some custom leather/knit work, and a totally 80s punk customized and destroyed leather jacket covered in more metal studs than you can count. The walls of the entire shop are also covered in large photographs of people wearing various leather jackets.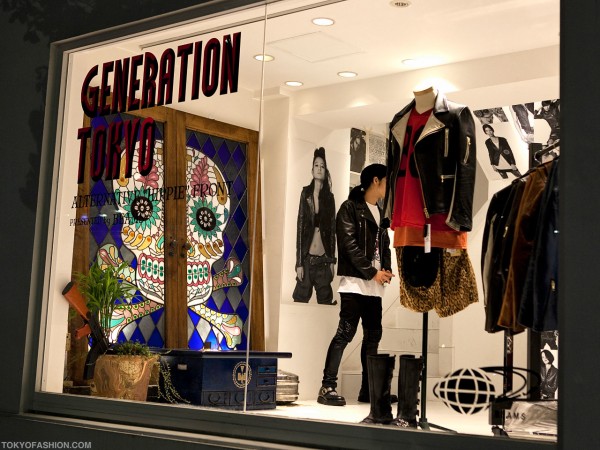 Here is a little more information on the Japanese brands SASQUATCHfabrix. and BlackMeans. All of this text is translated into English from text available on the Beams website.
About SASQUATCHfabrix.:
Established in 2003. A brand from the design team "Wonder Worker Guerrilla Band". Aside from the main "SASQUATCHfabrix", which uses the phrase, "HIGH PERFORMANCE VANDALISM. ALWAYS PRESENTING A SENSE OF FRESHNESS." as a concept, they also manage "SASQUATCHfabrix. EOTOTO". Their Fall 2010 collection theme is, "CONTEMPORARY PIRATE 2." This title comes from the fact that Tokyo fashion culture has subdivided so much these past ten or so years, people pursuing various cultures and styles from all over the world, young people these days have an impulsive power like pirates to enjoy fashion freely and without rules.
About BlackMeans:
Started in 2005 as a leather wear manufacturer. Then in 2008, they began to work as the leather brand "BLACKMEANS". Their roots exist within them, and they share a free and new imagination, point of view, culture, and value that doesn't get caught up in preconceived notions, taking from punk hard core, motor cycles, even people and fashions.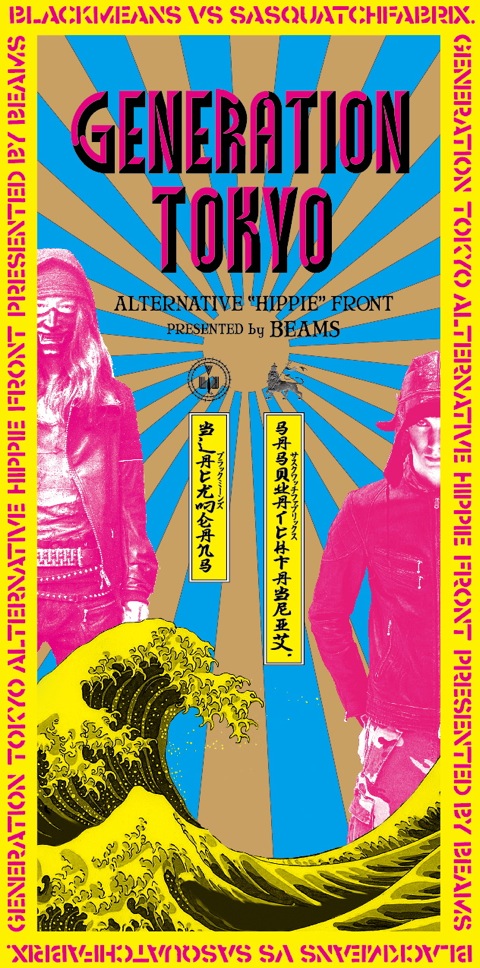 Many of the items at the "Generation Tokyo: Alternative Hippie Front" shop are limited edition or custom, so once they're gone, you're not going to find them again. With that in mind, we recommend that you get out there sooner rather than later if you're interested in underground Japanese fashion, leather jackets, or Japanese guys with really long hair. Check below for all of the shop data.
SASQUATCHfabrix. x BlackMeans x Beams
Generation Tokyo: Alternative Hippie Front Pop-up Shop
Address: 3-25-12 Jingumae, Shibuya-ku, Tokyo, Japan
Nearest Stations: Harajuku Station, Meiji-Jingu Mae Station
When: October 1st – November 14, 2010.
Hours: 1pm-9pm daily.
Phone: 03-3470-3947
Website: Beams Special Website