Harajuku's 6%DOKIDOKI Release Bilingual Mook Celebrating 18 Years of "Sensational Kawaii"
The iconic Harajuku brand 6%DOKIDOKI has been creating "Sensational Kawaii" fashion and culture for eighteen years. Fiercely proud of the fact that his artistic inspiration comes "from the street", 6%DOKIDOKI director Sebastian Masuda has become a household name in Japan as art director of "PonPonPon" and other popular Kyary Pamyu Pamyu projects. But long before Kyary's rise, 6%DOKIDOKI was promoting Harajuku street culture both inside of Japan and around the globe.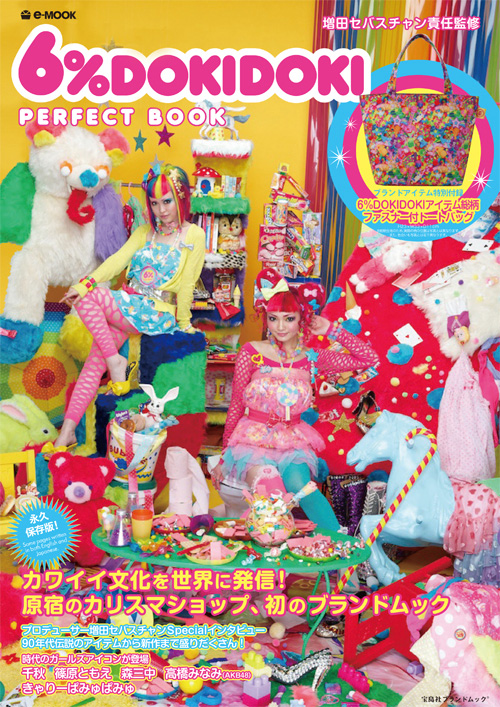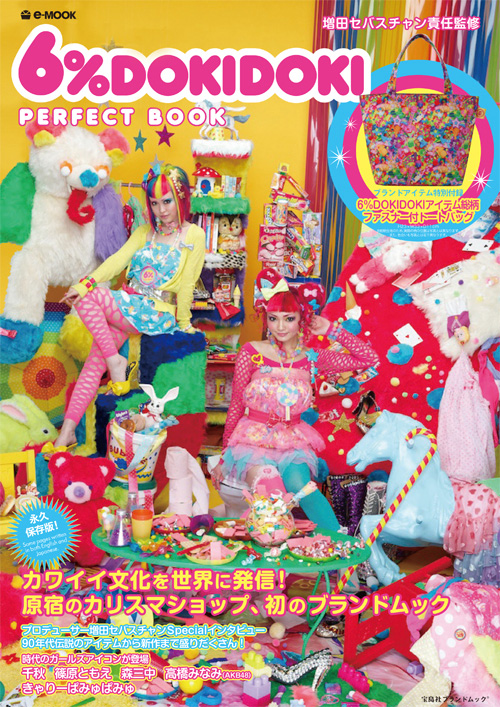 To celebrate 18 years of "Sensational Kawaii" on the streets of Harajuku, 6%DOKIDOKI will be releasing their first ever bilingual mook (magazine/book) at the end of March.
With both English and Japanese text, the 6%DOKIDOKI "perfect book" will feature a new Sebastian-created photo shoot of shop girls Vani and Yuka, photos of Kyary Pamyu Pamyu, a visual history of the brand, an interview with Sebastian, photos of popular 6%DOKIDOKI products over the years, quotes from Japanese celebrities influenced by 6%DOKIDOKI, "Harajuku Kawaii Experience" world tour memories, and much more. As a big bonus, the mook will be packaged with a free 6%DOKIDOKI "Colorful Rebellion" pattern tote bag, an item that is not available in stores.
The 6%DOKIDOKI "Perfect Book" will be available in stores throughout Japan. For international 6%DOKIDOKI fans, the mook will be sold online by the following shops:
After the official release of the 6%DOKIDOKI mook, TokyoFashion.com will be publishing exclusive pictures – and a "making-of" video – from the set of the "Sensational Kawaii" shoot featured inside the book. Please check back soon for a peek behind the scenes of one of Harajuku's most iconic brands!
For more information on 6%DOKIDOKI, check the following links: