Harajuku Fashion Walk "FUNtasy Halloween Night" Party Pictures
Halloween may not yet be as popular in Japan as it is in the West, but more and more people here celebrate the spooky holiday every year. One of the reasons that Japanese people love Halloween is the same reason that people everywhere else do – it's a great excuse for a party!
This year, the already-super-dressed-up-and-colorful Harajuku Fashion Walk crew threw a big bash called "FUNtasy Halloween Night" at club Milkyway in Shibuya. The event was supported by several popular Harajuku fashion brands, including Super Loves and Hyper Core. The quirky colorful J-rock band Broken Doll headlined the event. Other musical acts included ADIZ / ex-Lancer>>Bee (whose singer is KERA model Ayumi Yamauchi) and Full House. The DJs for the night included ITARU (this guy has the most amazing two-tone hair you'll ever see on a guy), Emuoka, and Asacho (the super-fun girls in the pumpkin costumes).
Between the bands, models walked the stage in clothes by Super Lovers, Hyper Core and Broken Doll (which is a fashion label as well as a band). Harajuku Fashion Walk participants also had their moment onstage to show off their own personal styles. In addition to the music and fashion, HiMiKo, machico, and KERA model Kurebayashi performed live painting. Kumamiki's brand Party Baby, as well as mrntpls, Tamamura Nodoka, and Broken Doll set up booths to show off their handmade goods.
Kumamiki and Junnyan were nice enough to invite us to the party, and we brought back lots and lots of pictures to share with you! Happy Halloween everyone, and please click on all of the pictures to see them in super-extra high resolution!
Update: Just added a new video from the party, please check it out!
Party Shots & Fashion Snaps
Random pictures of people having fun, as well as snaps of some of the cool costumes & fashion on display.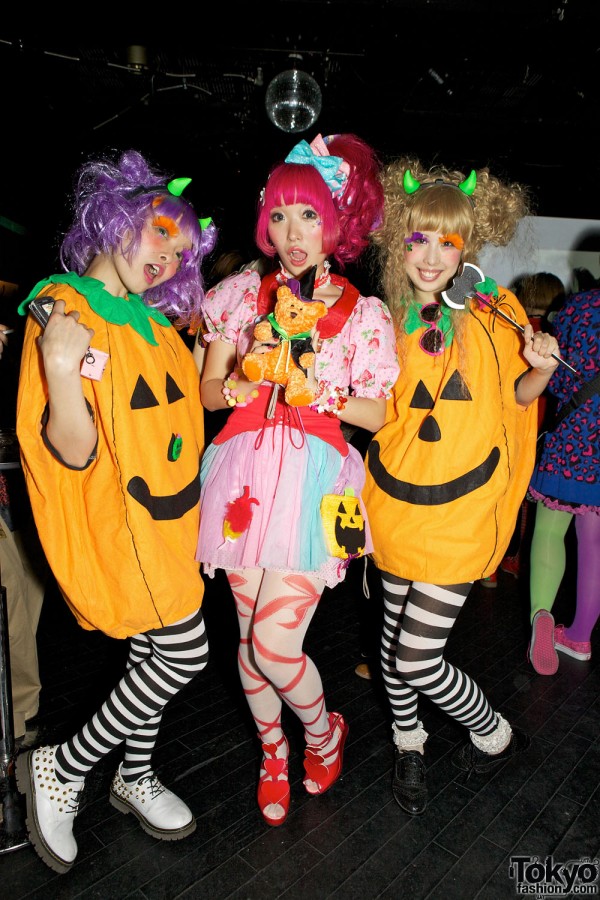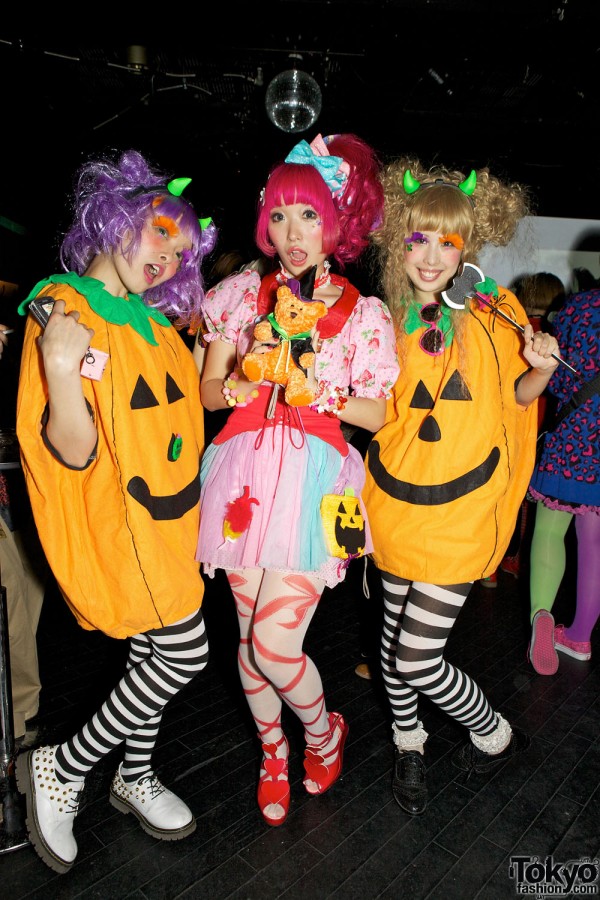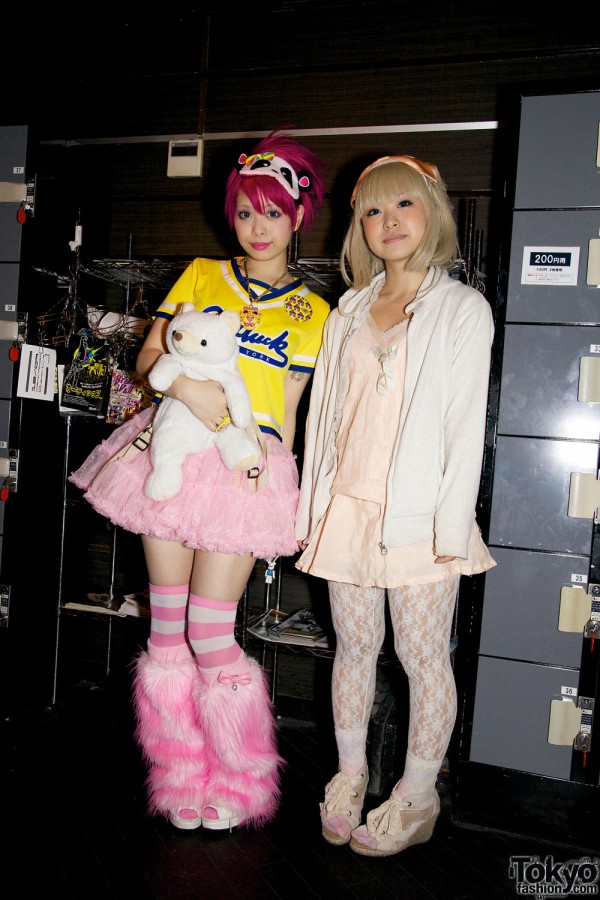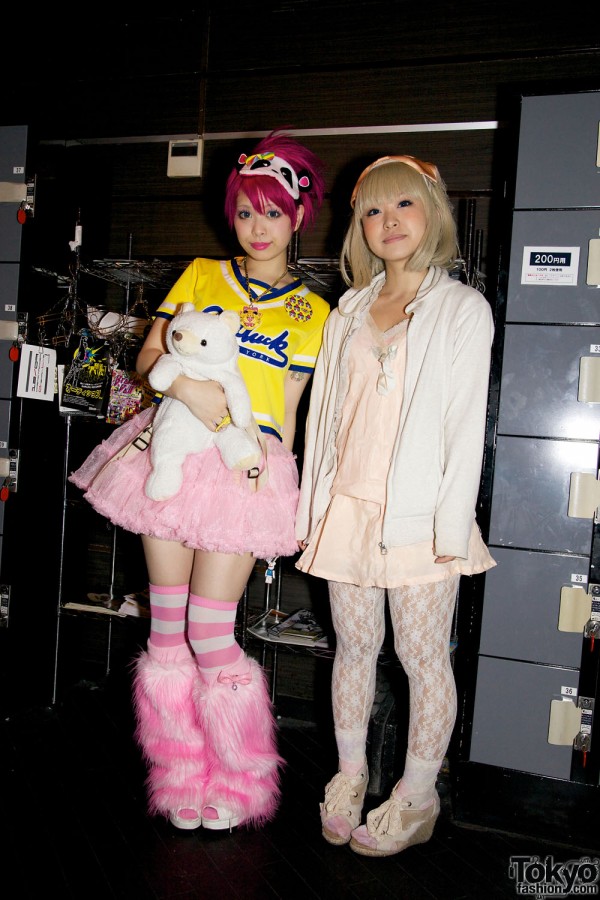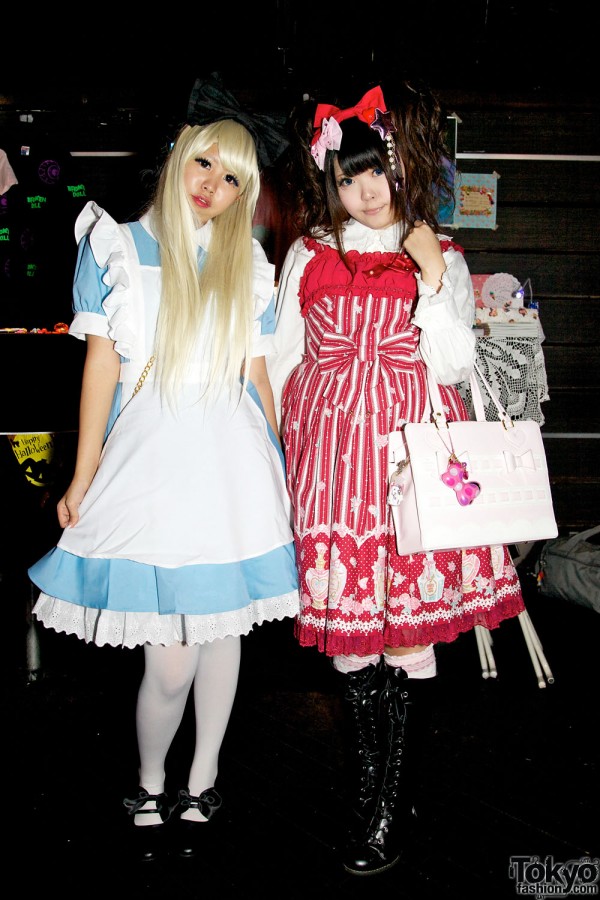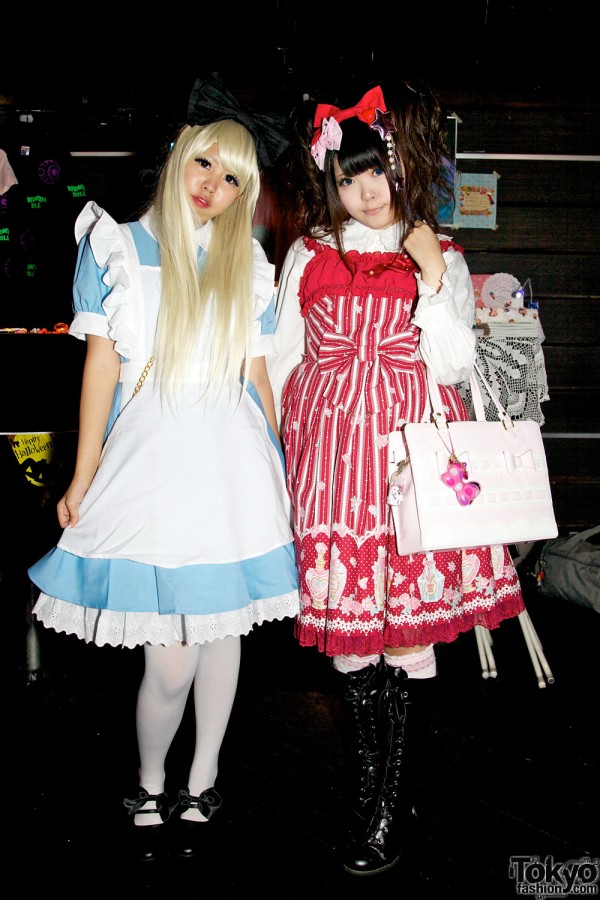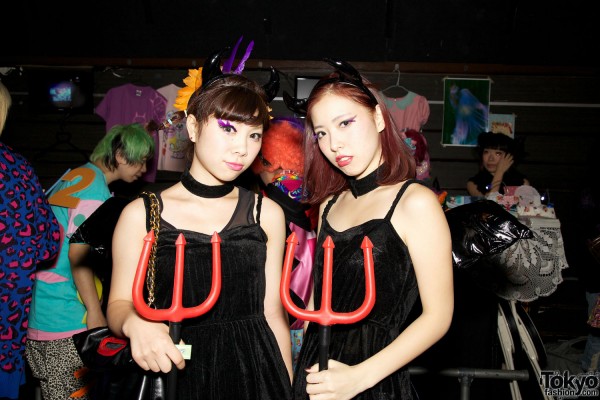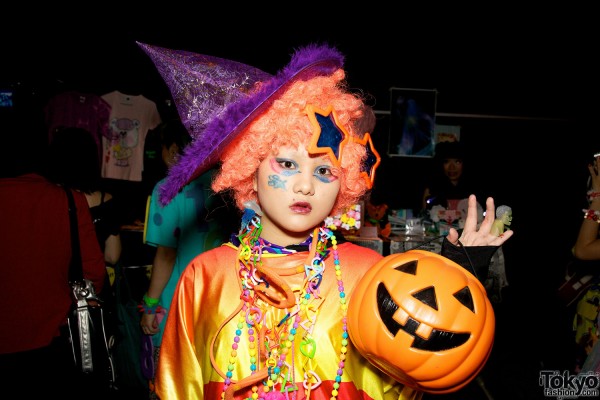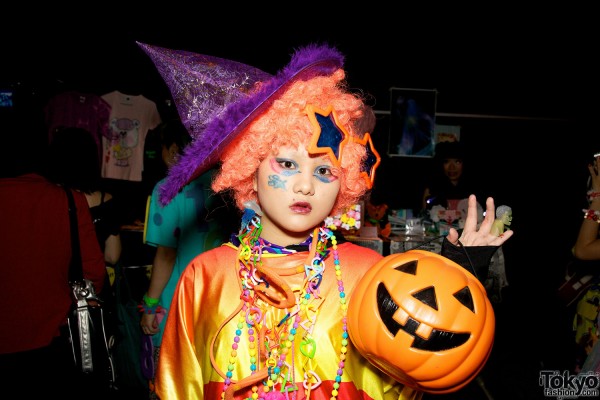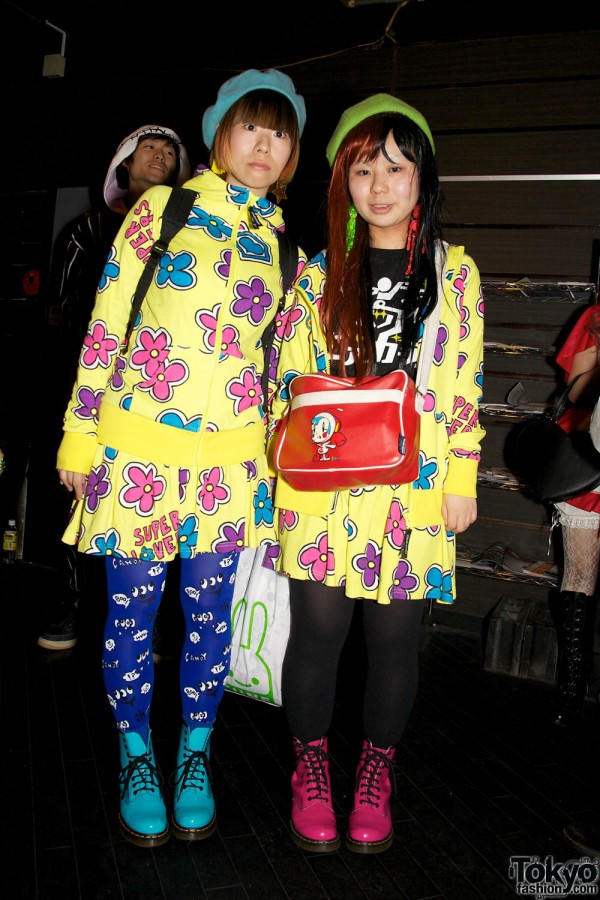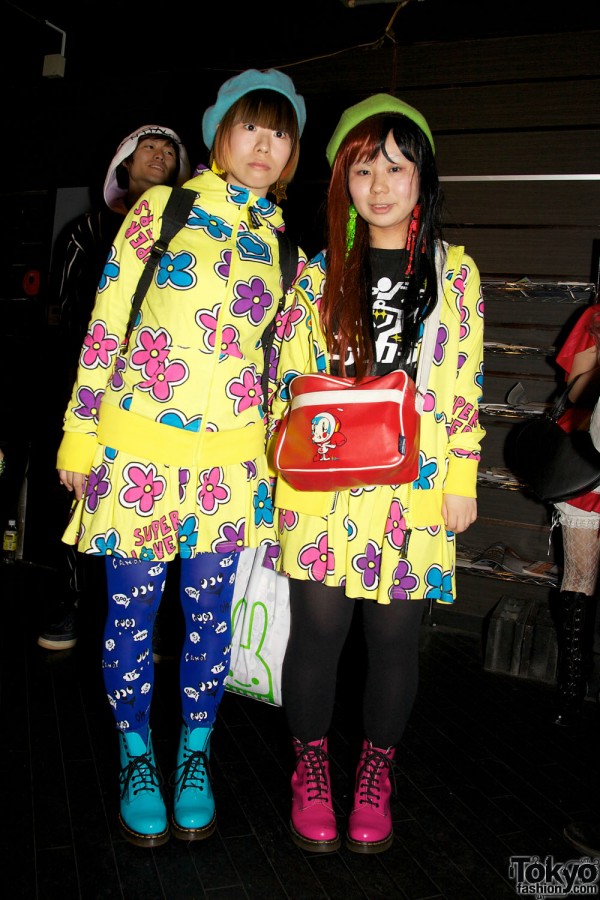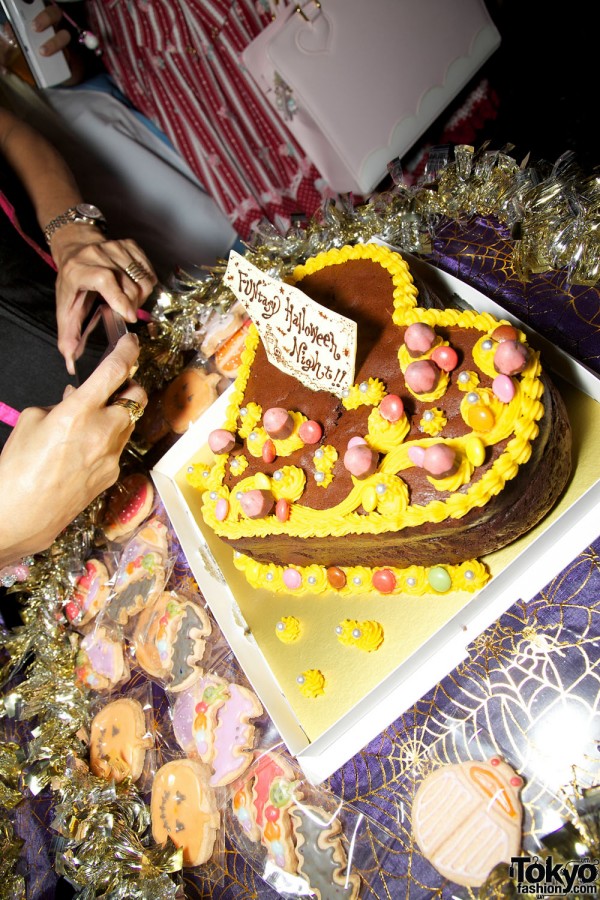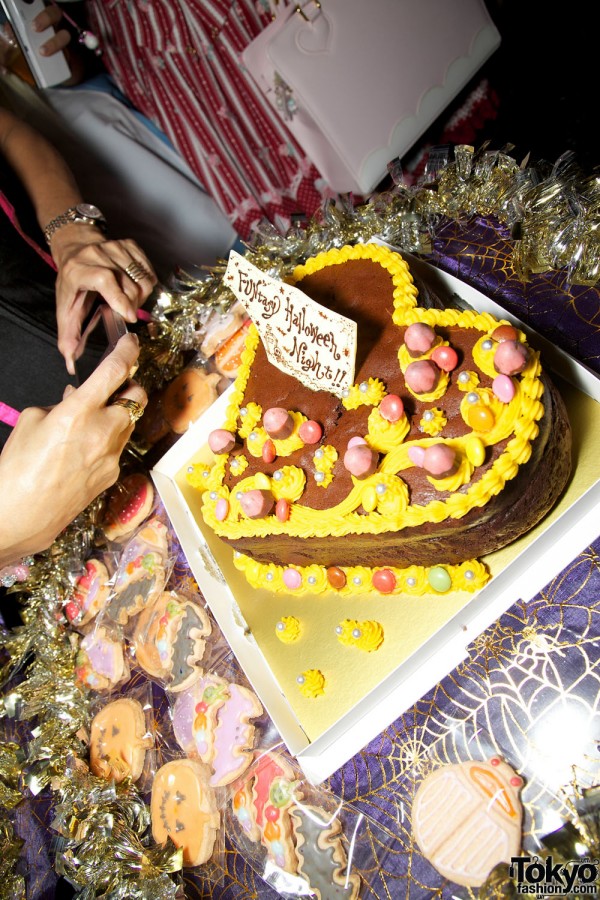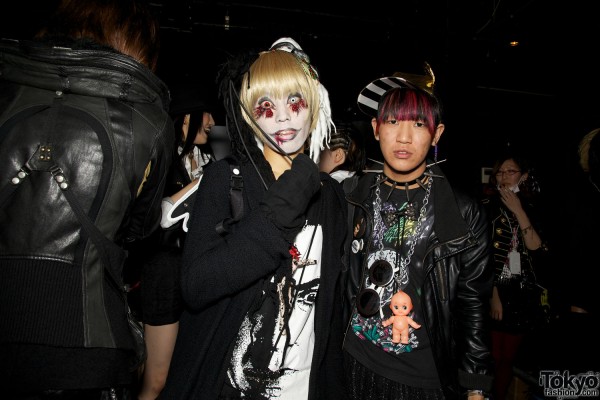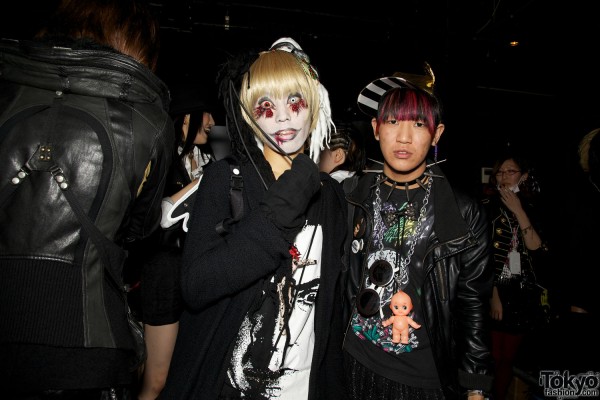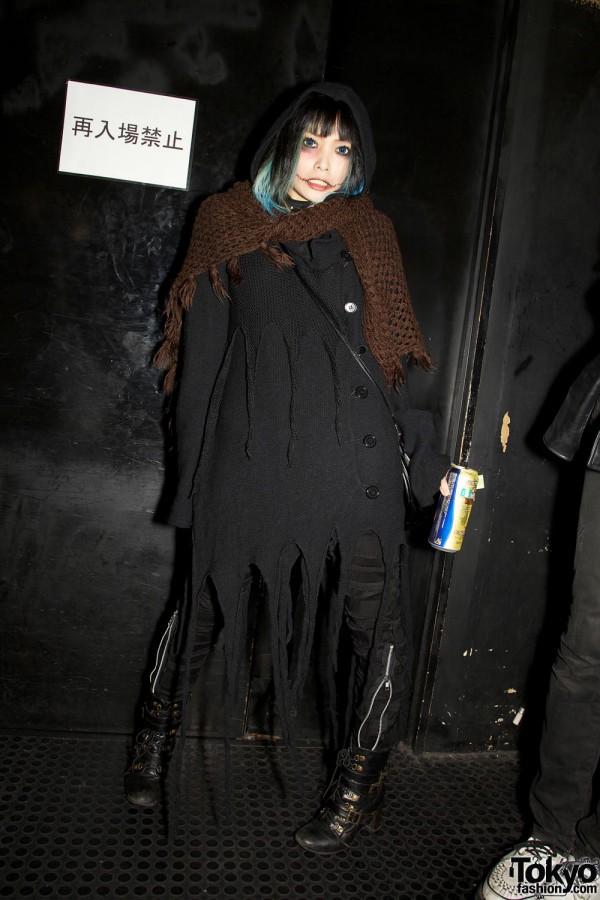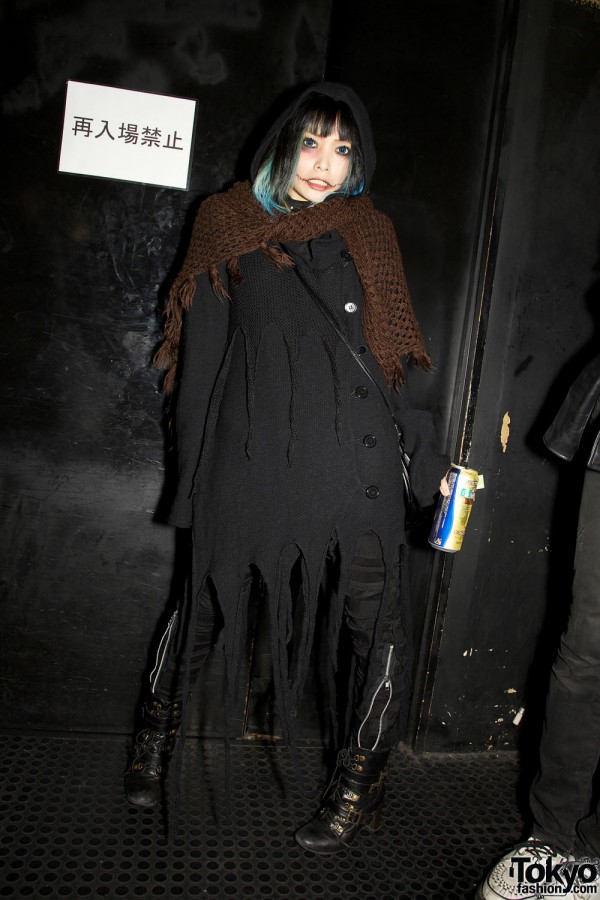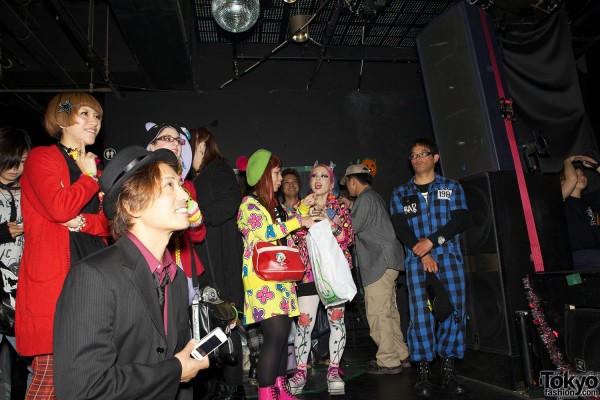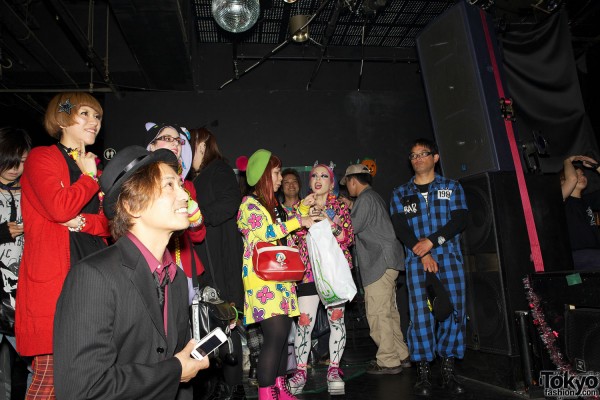 Full House
The Japanese rock band Full House kicked off the music entertainment for the night. The singer's style involves a lot of screaming!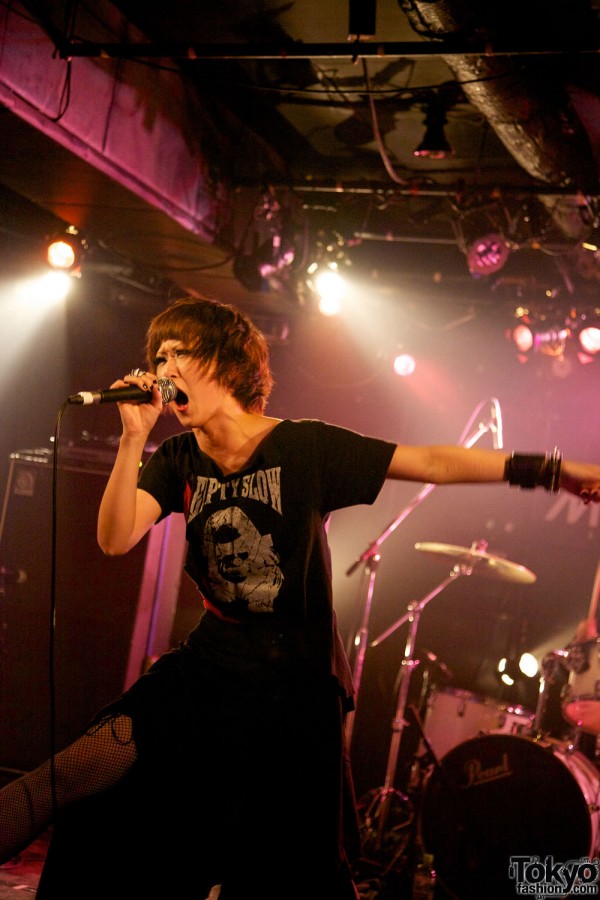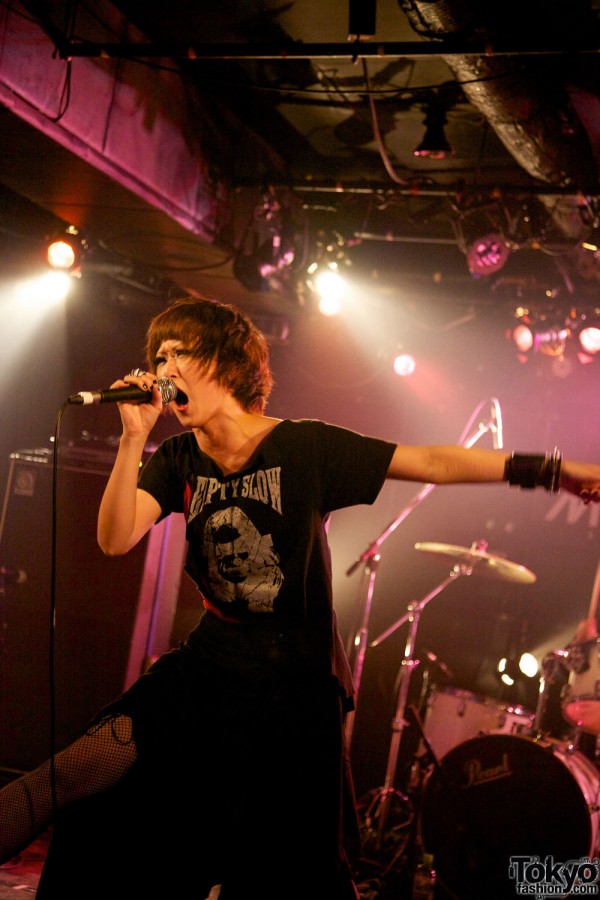 Hyper Core Fashion Show
A fashion show by the Harajuku fashion brand Hyper Core.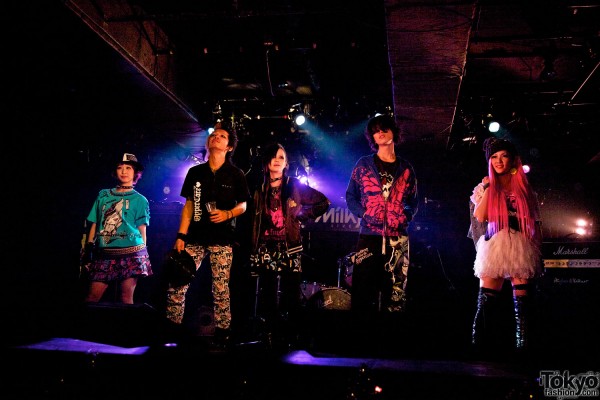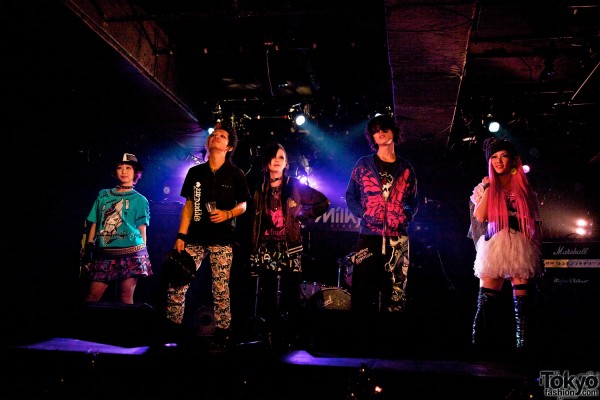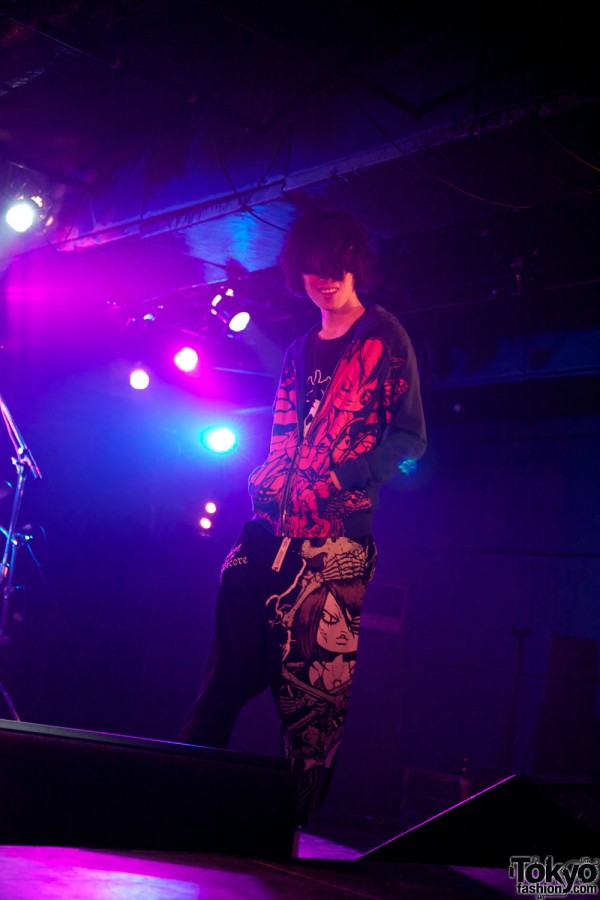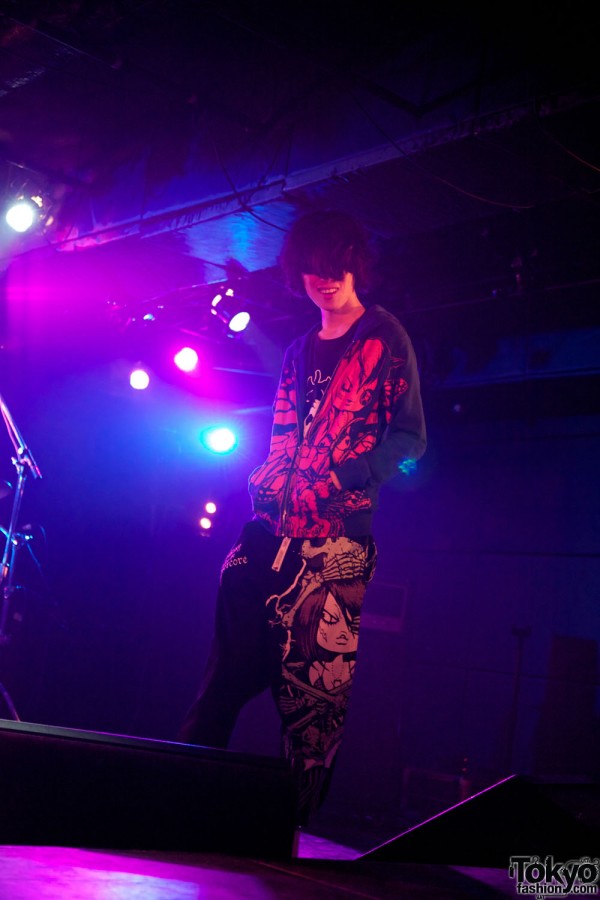 ADIZ (ex-Lancer>>Bee)
A live set by the Japanese rock band ADIZ (ex-Lancer>>Bee), whose singer is a Kera model.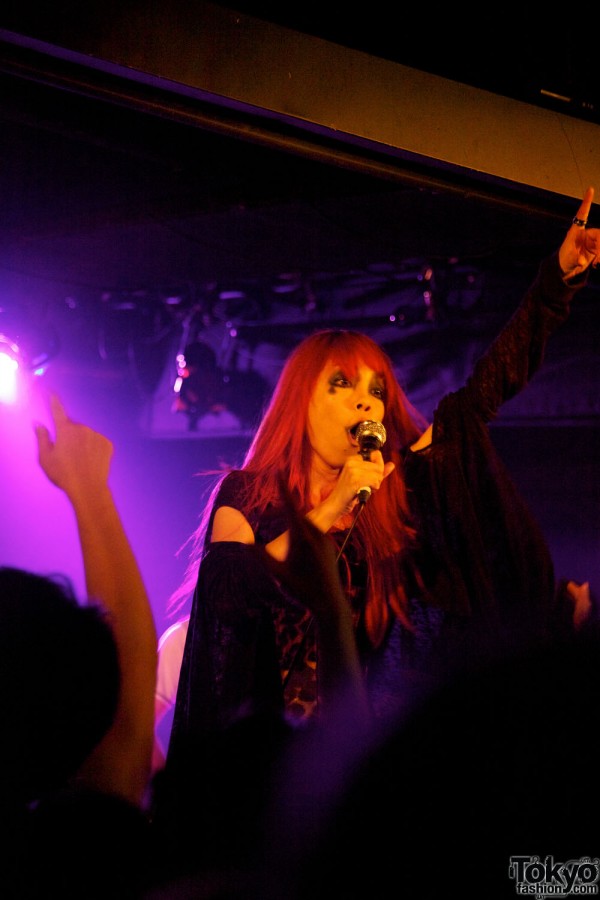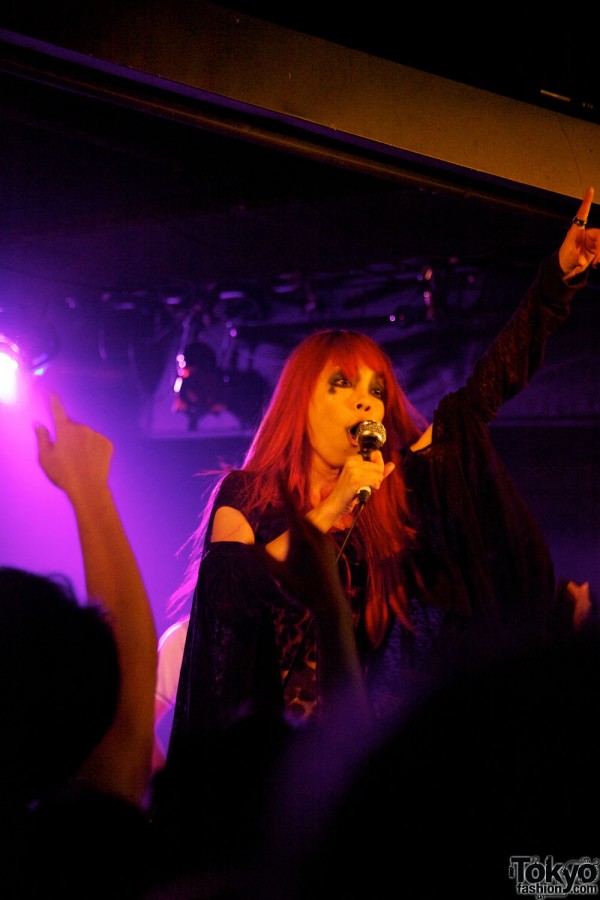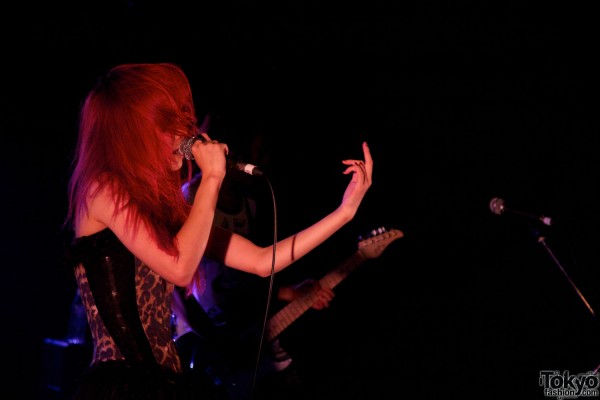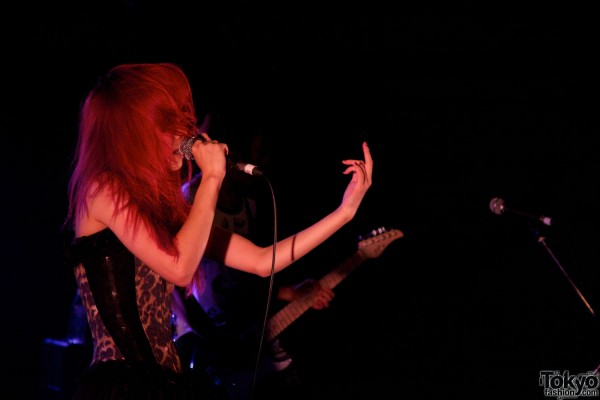 Live Painting & Shakey Dancers
During the Halloween party, there was live painting, and a dance group called Shakey performed.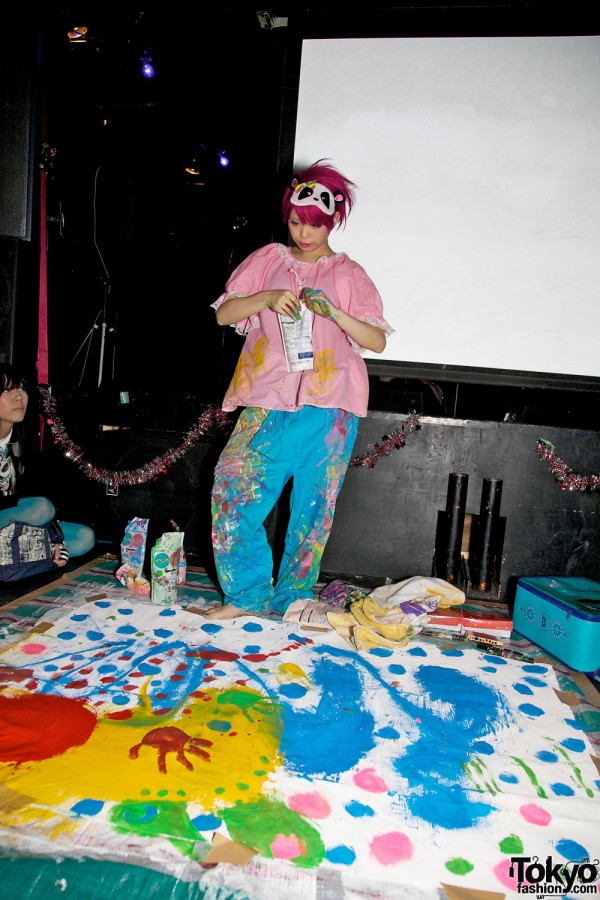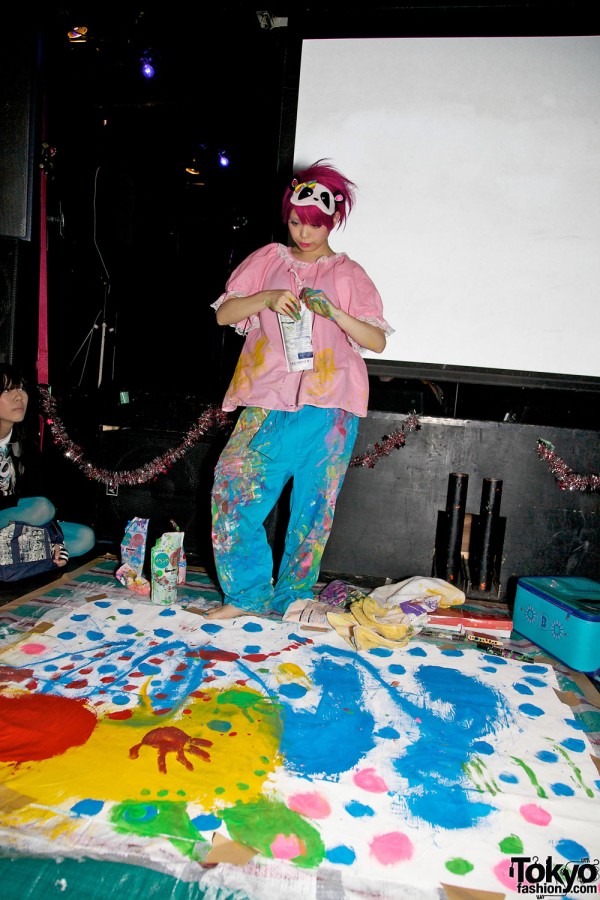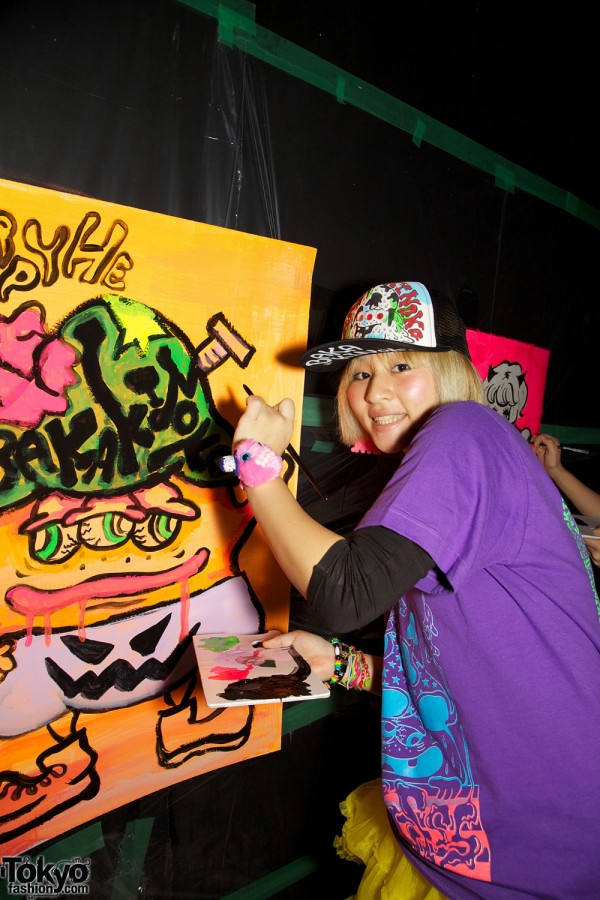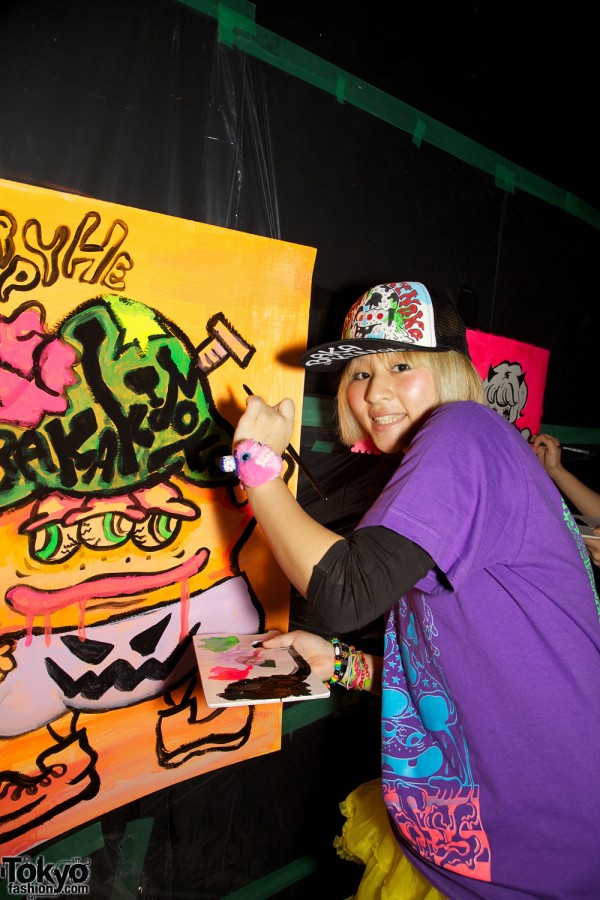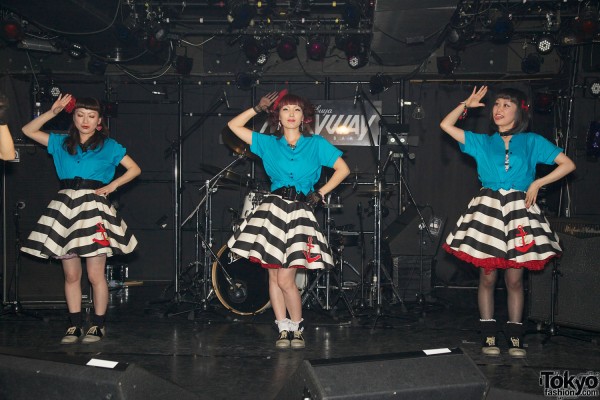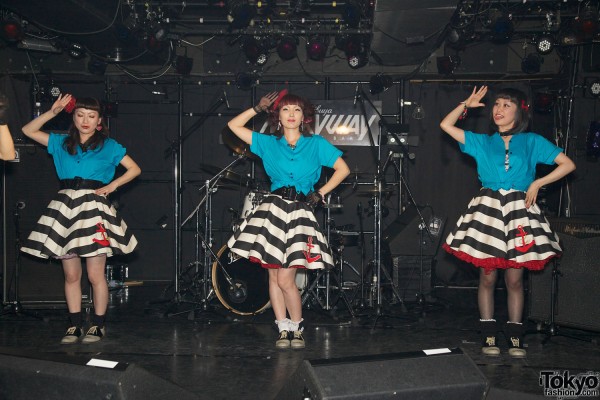 Super Lovers
The famous Japanese fashion brand Super Lovers held a fashion show during the party!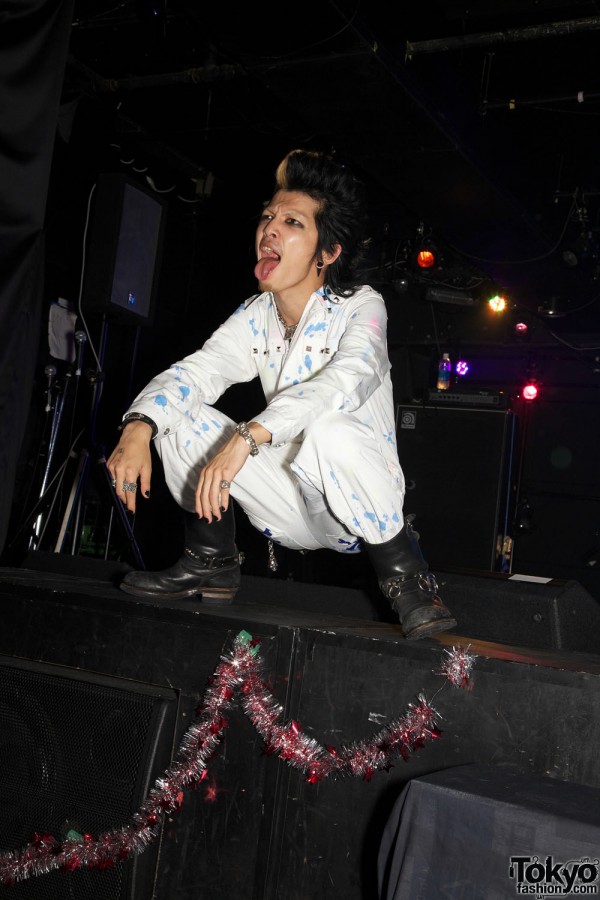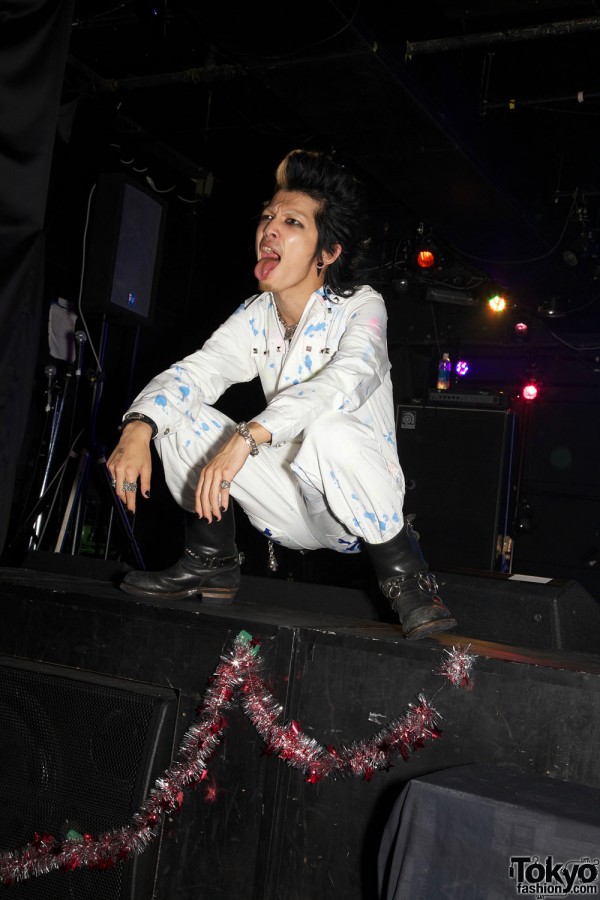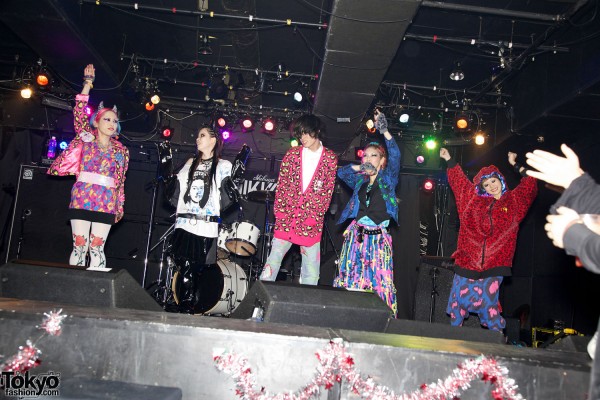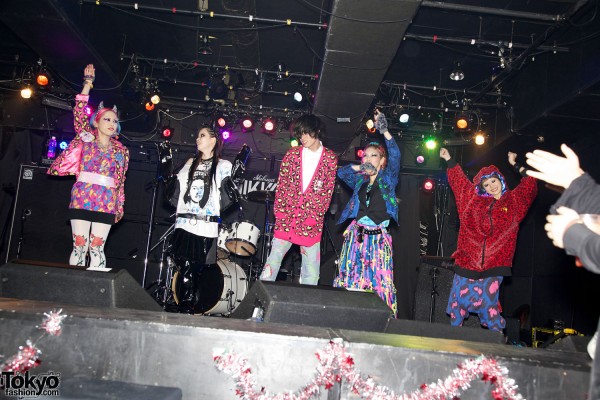 Harajuku Fashion Walk Fashion Show
The final fashion show of the night featured many of the people who participate in the Harajuku Fashion Walk events showing off their styles on stage. The members of Broken Doll also appeared in this show.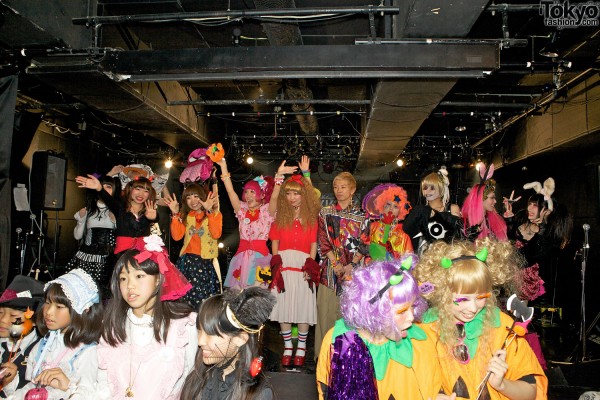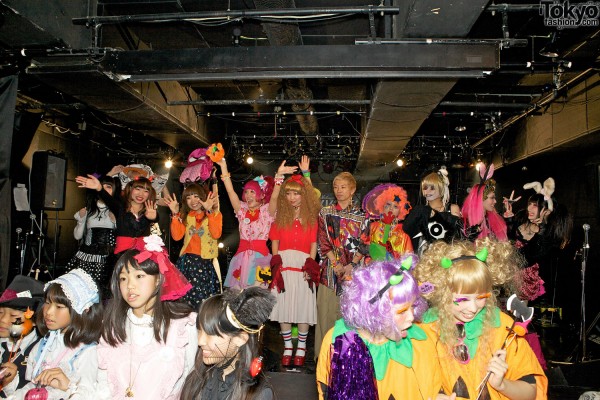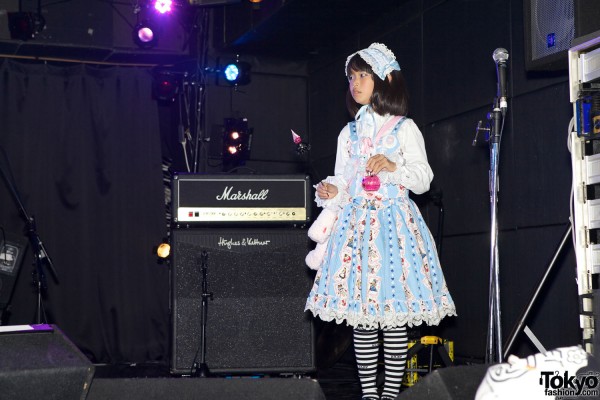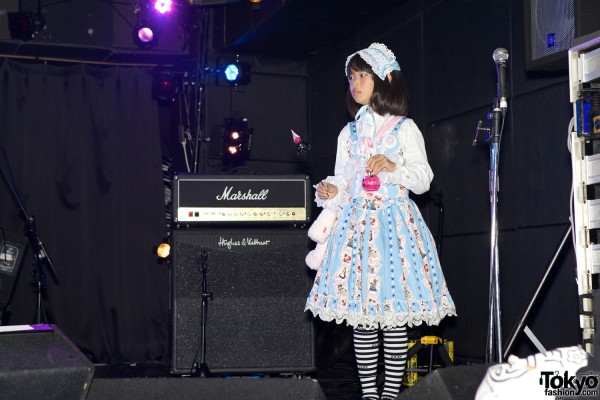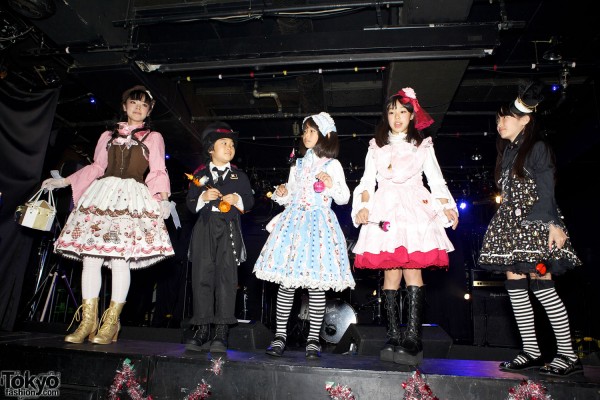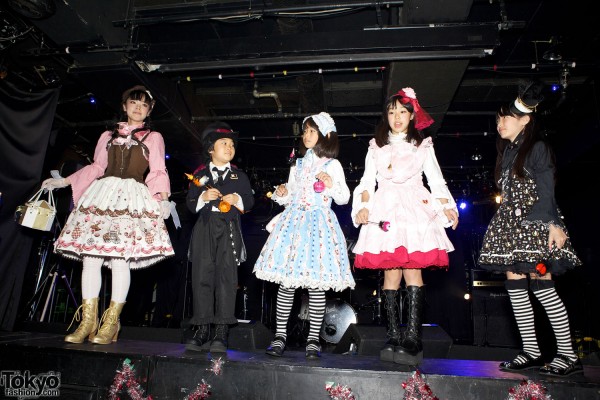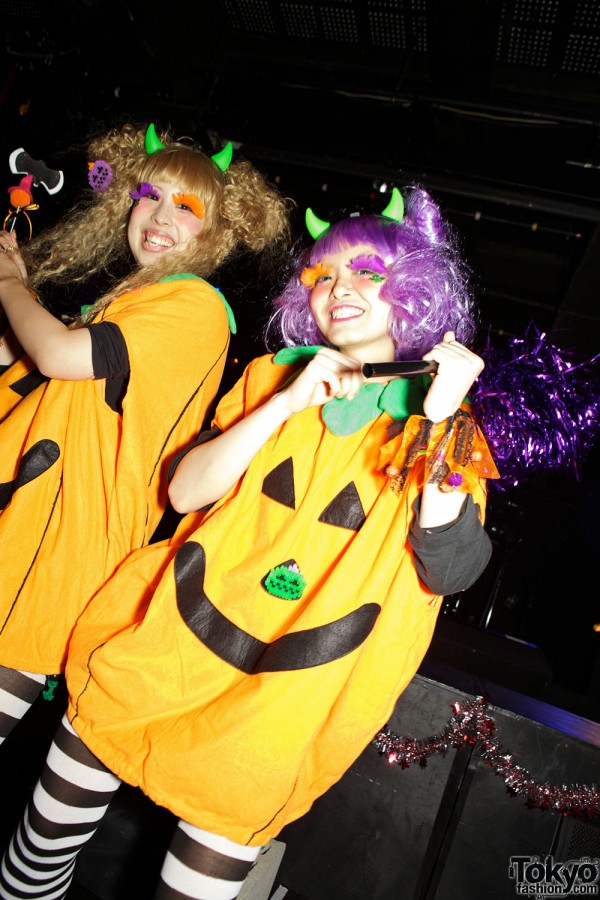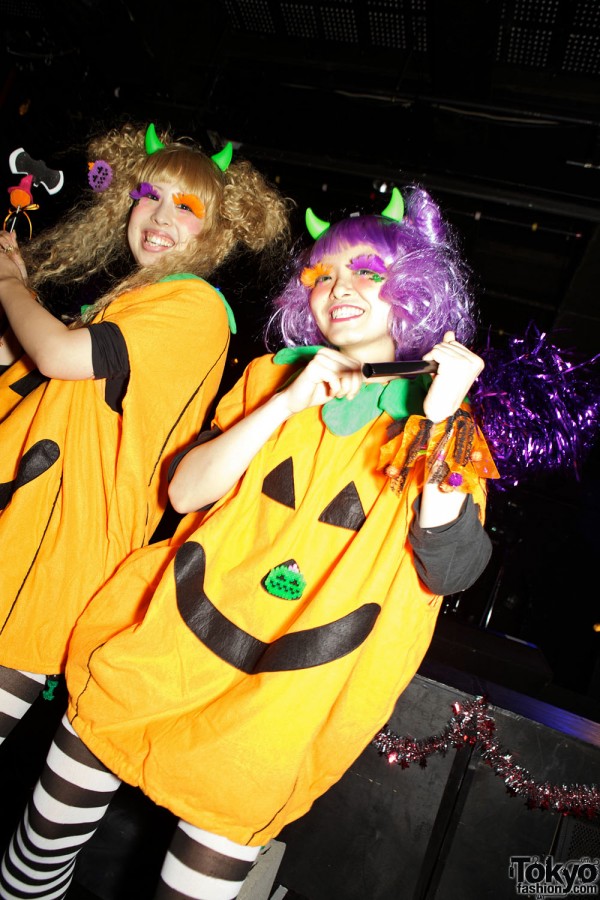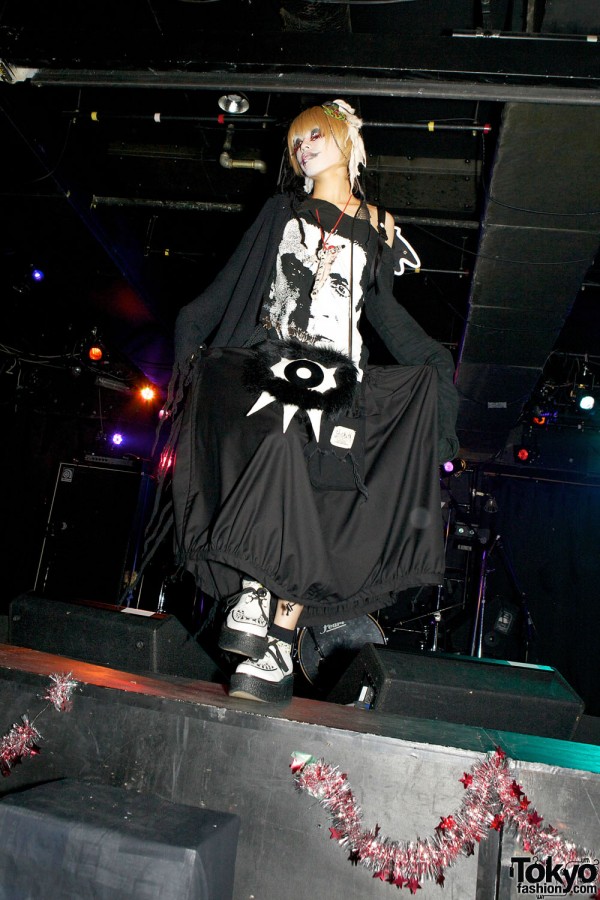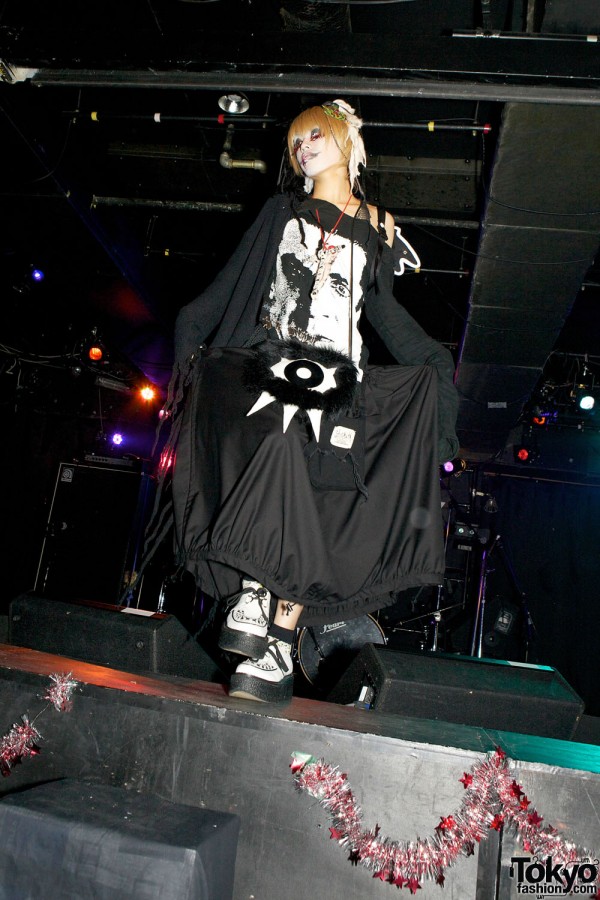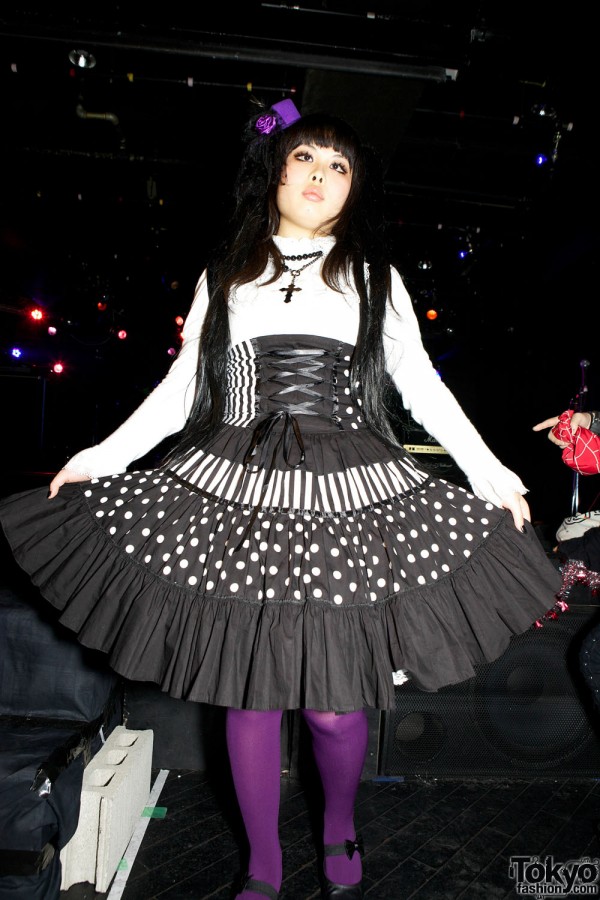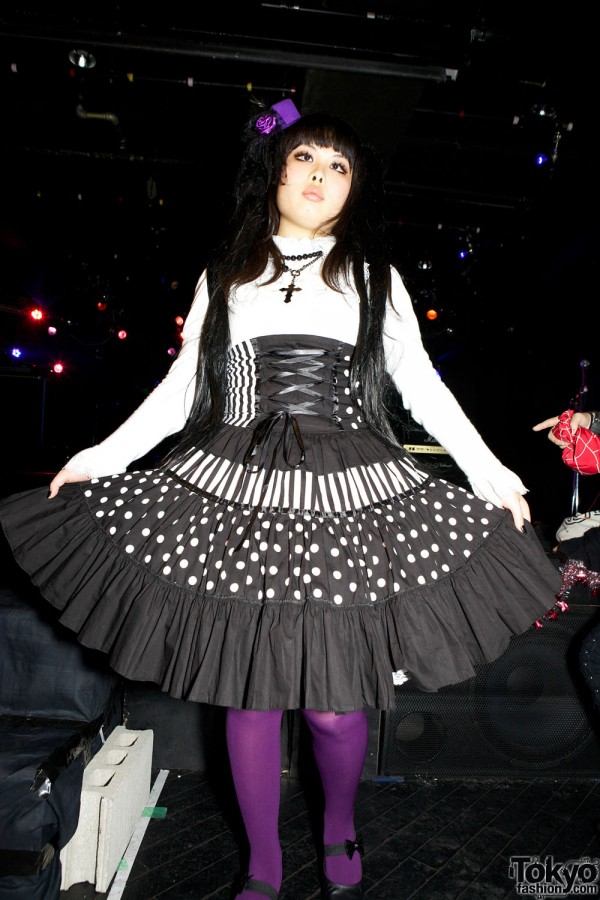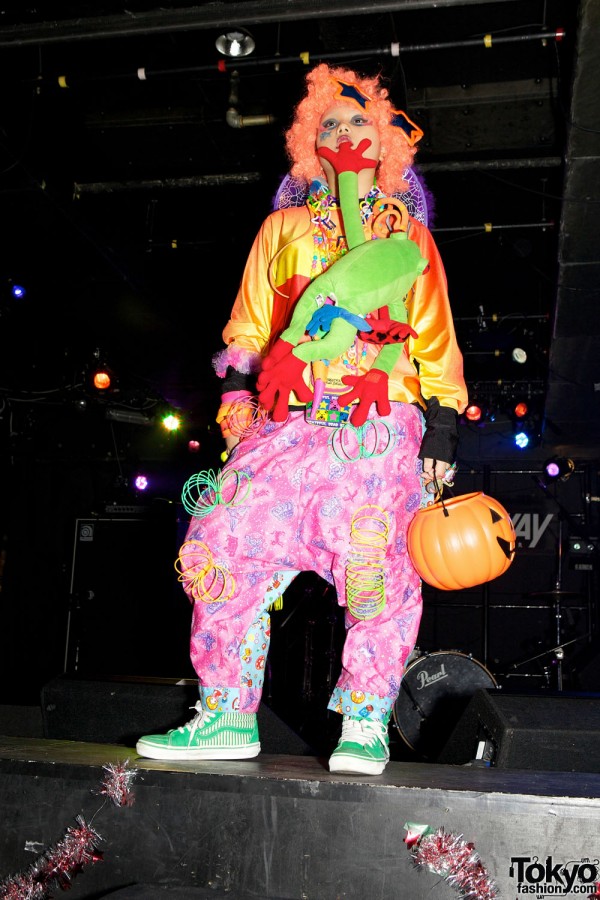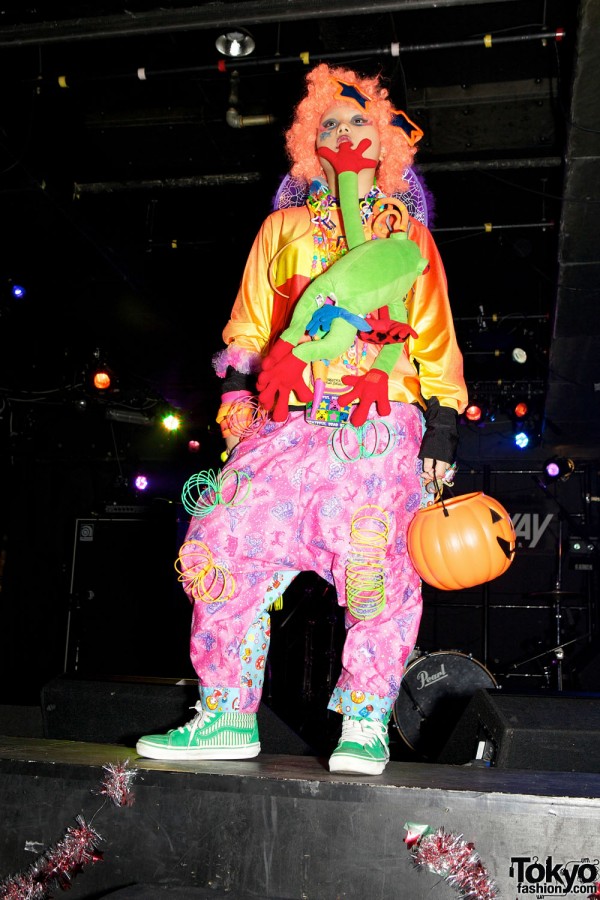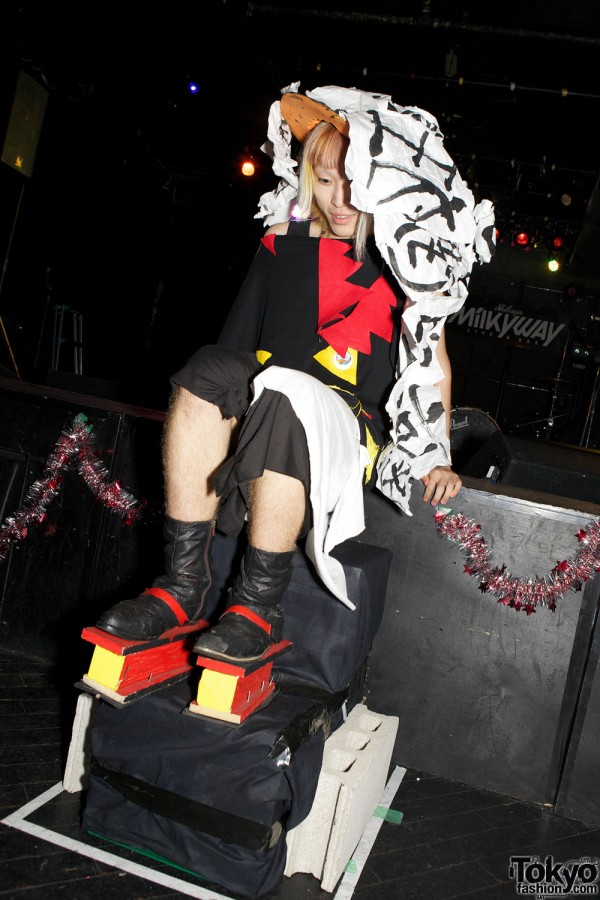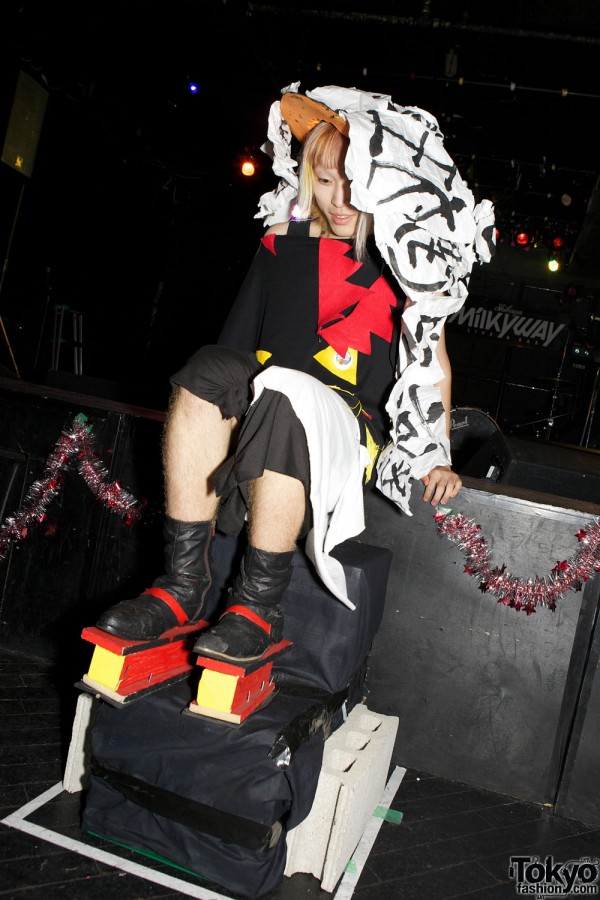 Broken Doll
The Japanese band Broken Doll closed the party with a high-energy set that culminated with half of the crowd dancing on stage!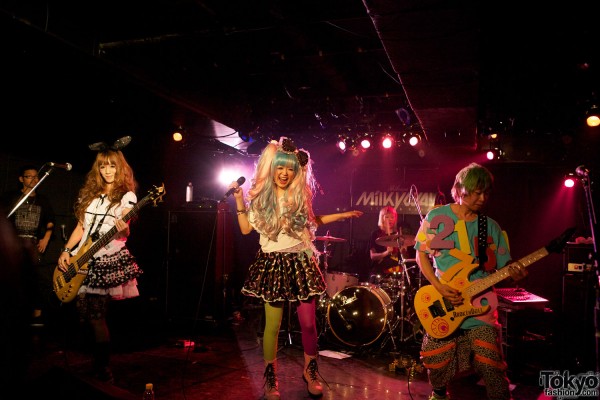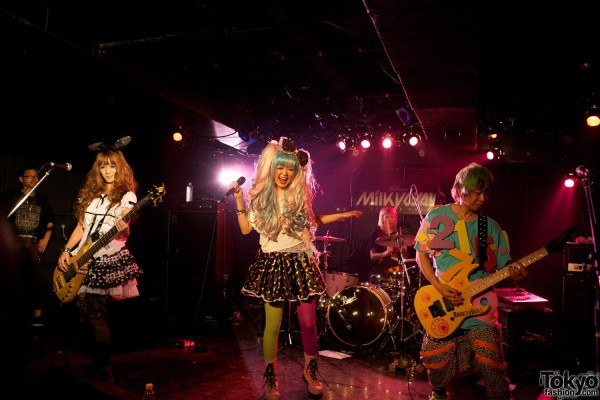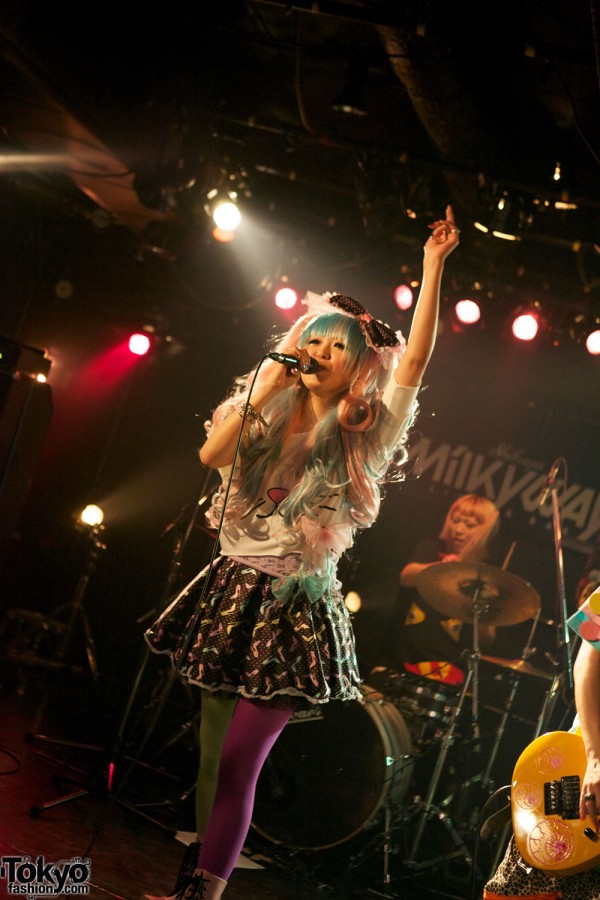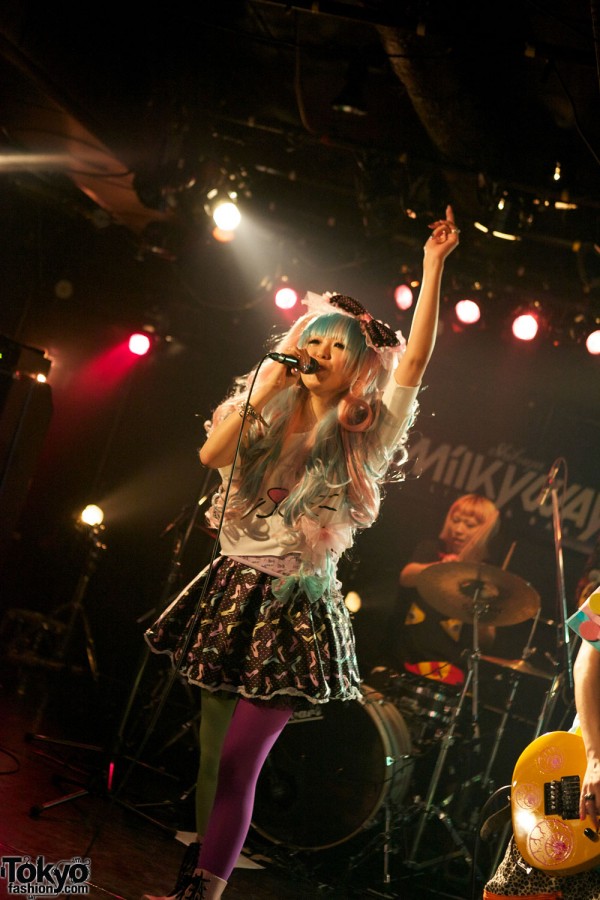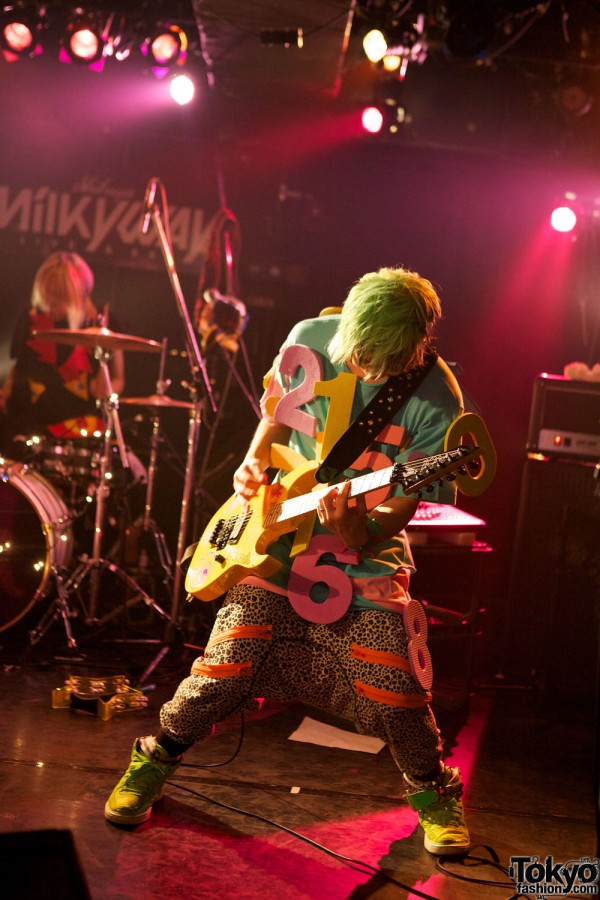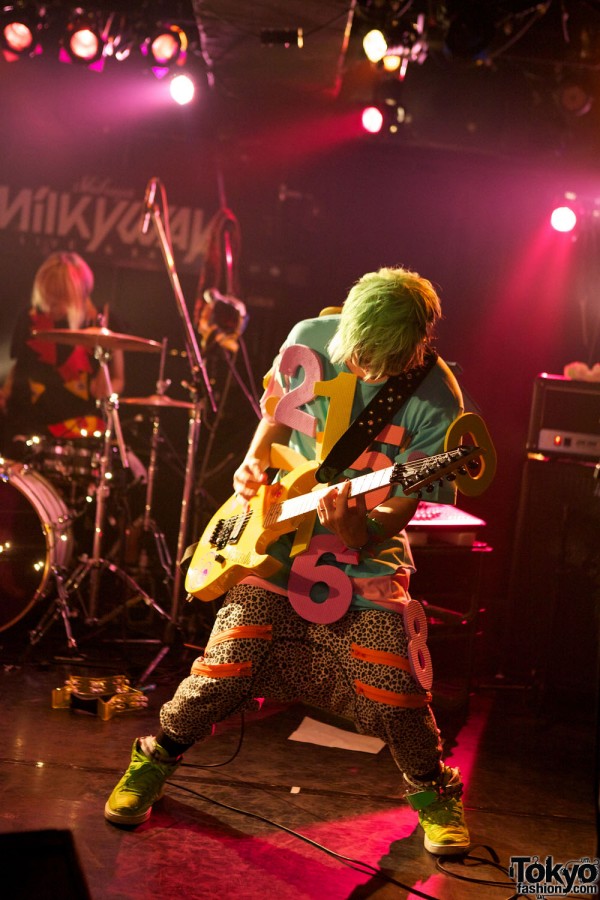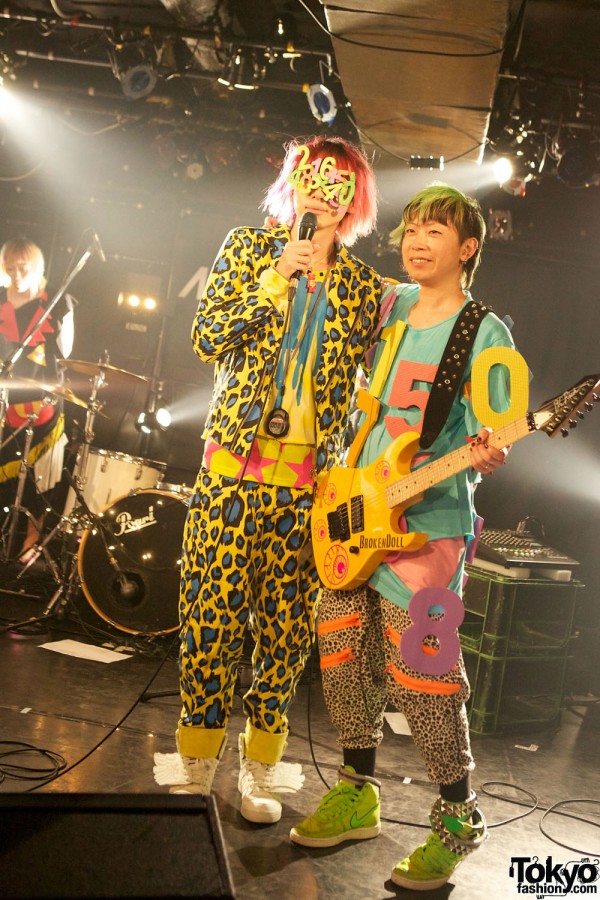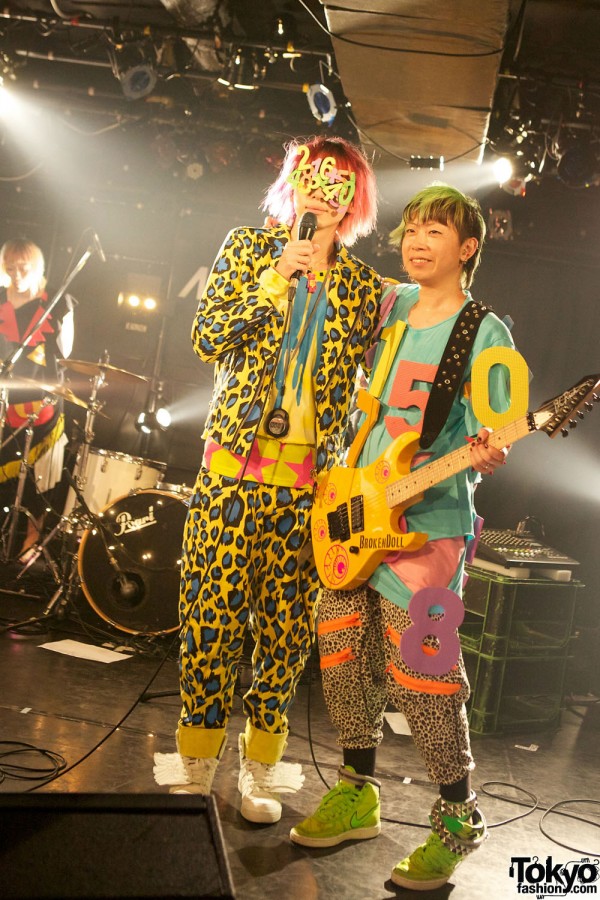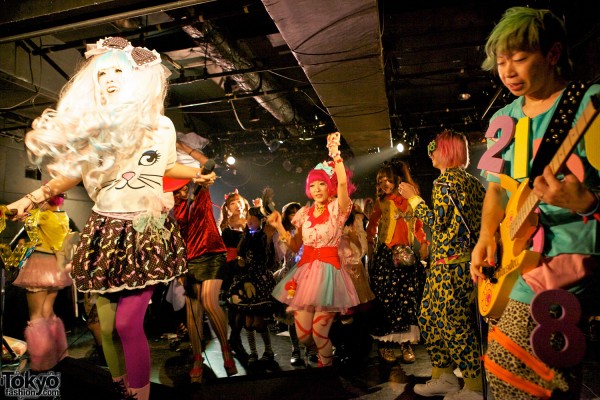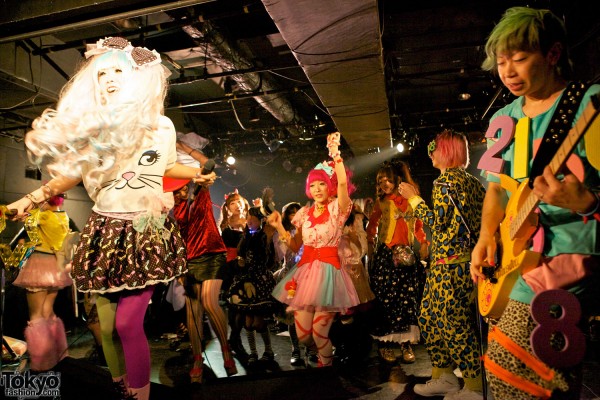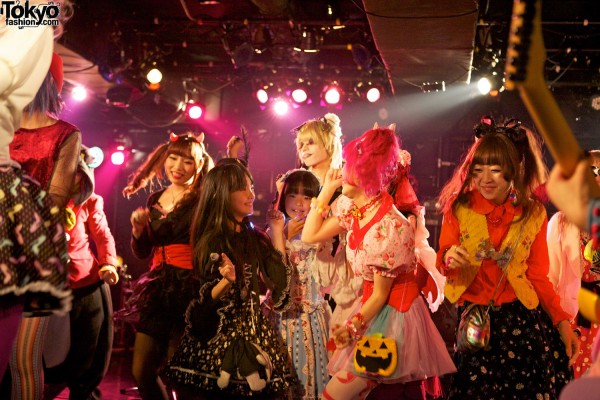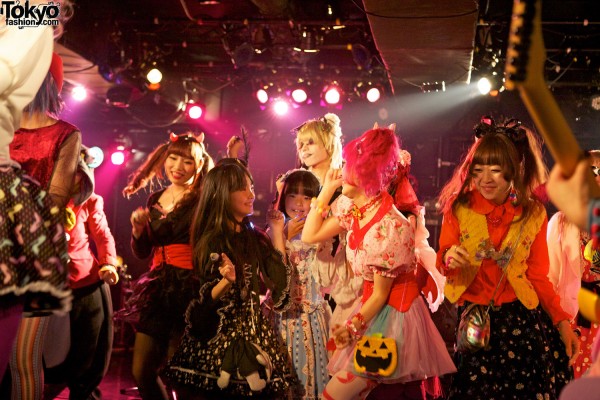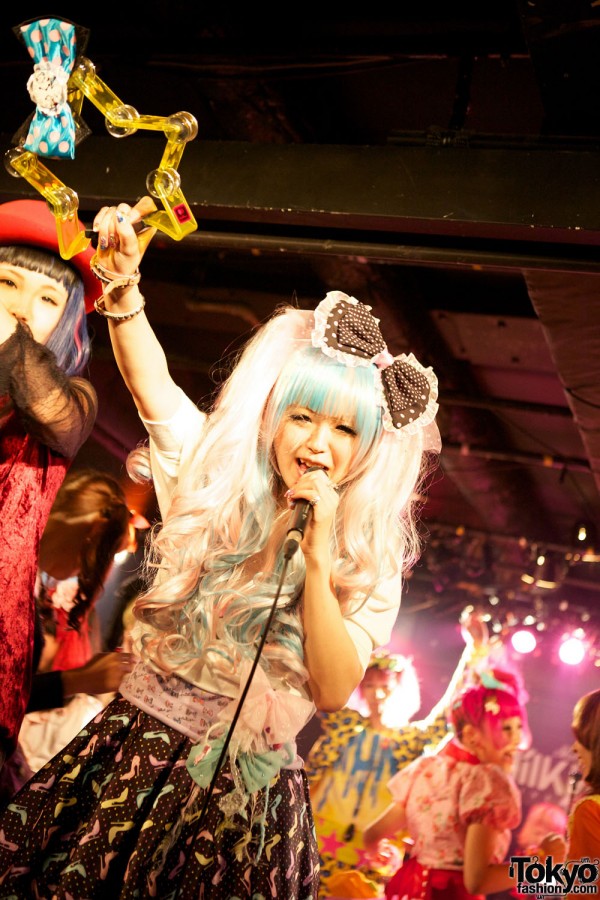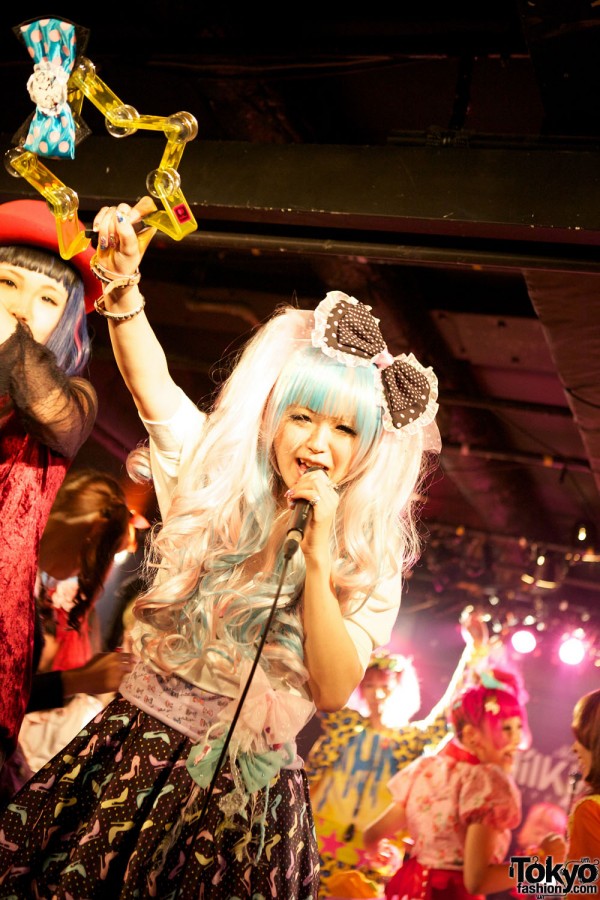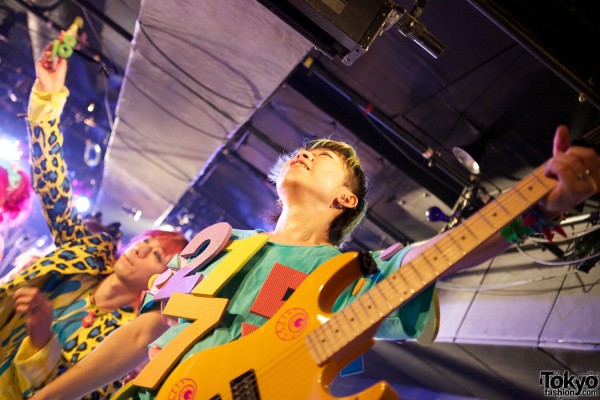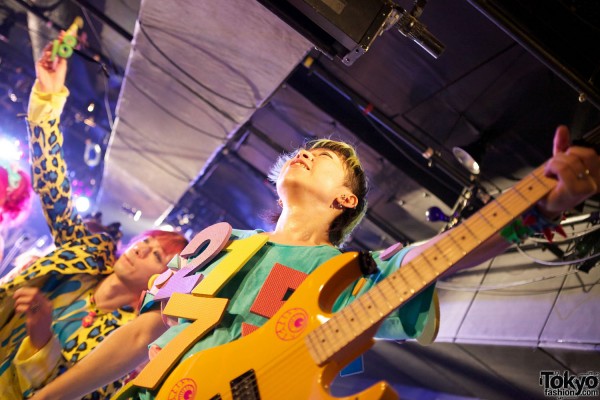 Click any of the Halloween Party pictures to blow them up.
Happy Halloween to everyone from Harajuku! Hope you can join us for next year's party!
For more information on Harajuku Fashion Walk, check out these websites:
All photos by Kira.