Harajuku Lolita Experience by Maison de Julietta in Video & Pictures
Harajuku was the birthplace of Lolita fashion in the 1970s. Though specific styles have changed in the years since, Lolita remains a popular movement on the streets of Harajuku – and beyond. Watching Japanese Lolitas strolling around town enjoying themselves, it's easy to forget how much effort goes into creating their looks. From buying the perfect dress to matching hair and makeup and picking the right accessories, Lolita is a serious commitment.
For those who dream of Lolita Fashion, but aren't sure if they're ready for the full commitment, a new "Lolita Experience" salon has opened in Harajuku. Maison de Julietta offers to turn anyone into a Lolita – if only for a day!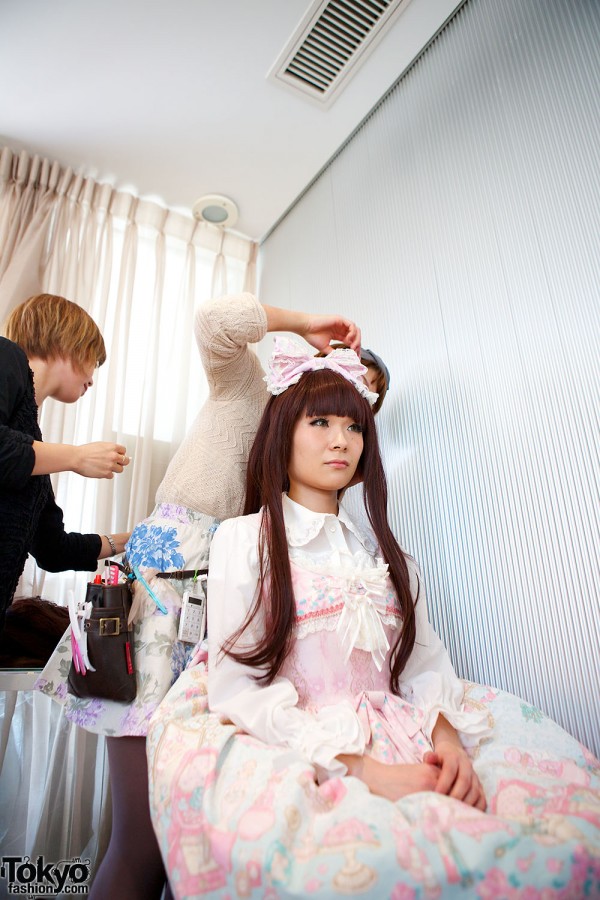 Maison de Julietta's "Harajuku Lolita Experience" is located inside of Dea, a popular Harajuku beauty salon. Maison de Julietta customers consult with the staff, who help them select a Lolita dress from a selection curated by Baby, The Stars Shine Bright. After selecting on outfit, the customer has her hair styled (one of the boutique's wigs or her real hair) and Lolita makeup is applied. After makeup comes the selection of cute accessories.
Once the conversion to Lolita is completed, customers are offered cute cookies and tea on the veranda while staff takes photos. The entire experience, from styling to cookies and pictures, costs 8,980 yen (about 90 USD/70 EURO). Customers were previously encouraged to walk around Harajuku in their new Lolita look, but this had to be suspended because of the extreme popularity of the salon. Maison de Julietta told us that they hope to bring back the "walk around Harajuku in your Lolita look" part of the experience soon.
Maison de Julietta's "Harajuku Lolita Experience" first opened as a popup concept shop in March. It became an immediate hit with young Japanese women curious about Lolita fashion. When all bookings sold out, the shop was extended through the end of June. Every available booking is currently sold out, but they are hoping to announce more openings soon.
In addition to the salon, Maison de Julietta have begun selling kawaii handmade Lolita accessories. They have also partnered with the popular Harajuku Lolita fashion brand Baby, The Stars Shine Bright as well as collaborating with Tokyo's Gothic & Lolita & Punk no kai club. Maison de Julietta maintain an English-friendly Facebook page, and they hope to make their reservation system even more English-friendly in the near future!
Maison de Julietta were kind enough to invite us to try out their Harajuku Lolita Experience. Milk from the J-Pop group Glad Game volunteered to be transformed into a Lolita for our cameras. We shot a video of her experience – and took lots of pictures as well. Please check out the pictures and video, and we hope that you can visit the salon in person the next time you're in Tokyo!
Harajuku Lolita Experience by Maison de Julietta Video

Don't forget to Follow TokyoFashion.com on YouTube.
Harajuku Lolita Experience by Maison de Julietta Pictures
Click on any of the Maison de Julietta photos to enlarge them.
A big thank-you to Maison de Julietta for inviting us to the Harajuku Lolita Experience! Thanks also to Milk from Glad Game for posing for this shoot.
For more information on Maison de Julietta, please check out their official Facebook page (with English), Twitter, and website.
Photos by Kira.
***
About the photographer:
Born in Japan, educated in Japan and the US, Kira shoots exclusively with Canon DSLRs. Photography assignments include fashion, bands, sporting events, and portraiture for various companies and bands throughout Japan & the world. His portfolio can be viewed at Artist-Photo.