Harajuku Street Fashion Snaps – April 2009
This update is just to post a couple of pictures of Japanese street fashion taken recently in Harajuku.
These friendly Japanese kids were posing near Harajuku Station. If you look at their style, it actually looks more Shibuya Style than Harajuku Style, but maybe they were just on a stroll.
The two guys are wearing short sleeve t-shirts, a sure sign that spring has arrived in Tokyo.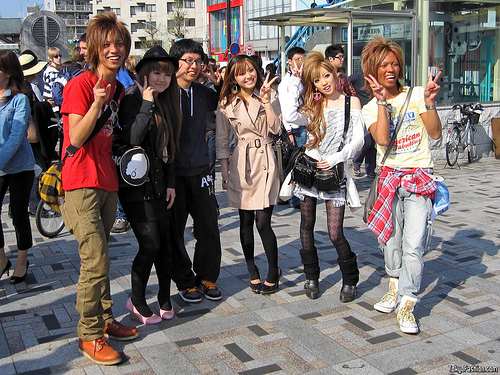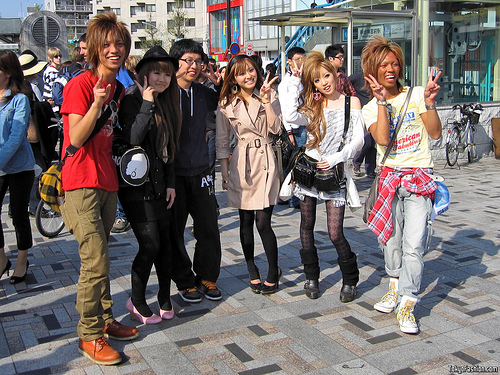 The girls are all wearing shorts skirts, heels, and dark stockings. Two of the girls leggings have a print pattern, which is very popular in Tokyo right now. The hair styles vary, but everyone seems to have some highlights or have lightened their hair a bit and the guys are pretty tan.
If you want to check out bigger version of the pictures, where you can see more details of the hair, jackets, sneakers, etc., click on a photo and it will take you to the Tokyo Fashion Flickr page where you can blow up the pictures by clicking "All Sizes".
In the future, we are thinking about doing more street fashion photos, so stay tuned.