Hello Kitty x Crystal Ball Handbags
Popular Japanese handbag brand Crystal Ball (part of same company as Garcia Marquez Gauche) has launched a new line of Hello Kitty bags. The new Hello Kitty x Crystal Ball collection, launched on September 1st, features four different bags to start with, all with a sort of distressed Kitty pattern in pink and brown. There are a couple of handbags, a shoulder bag, and a pouch. The name of this new Crystal Ball Hello Kitty bag collection is "Sweet Chocolate".
All of the bags are made in Japan and each features a gold interior. The initial models that will be available in this collection are as follows:
St. Germain Bag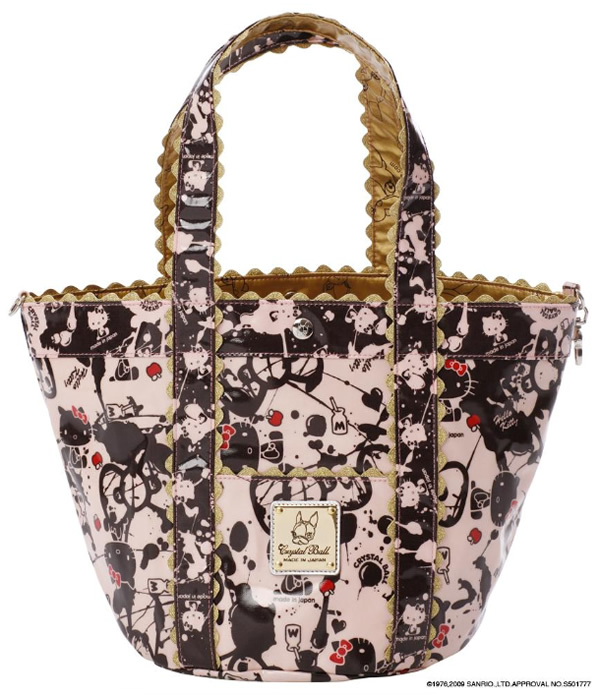 Medium Size: Price: 17,500 yen (US$180) – Size: W 43 x H 25 x D 25 cm
Large Size: Price: 19,000 yen (US$200) – Size: W 50 x H 30 x D 30 cm
Notre Dame Bag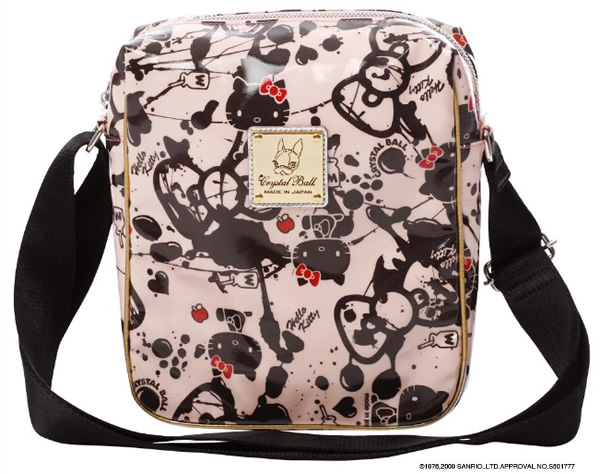 Price: 15,000 yen (US$160) – Size: W 20 x H 24 x D 8 cm
Cafe Lip Bag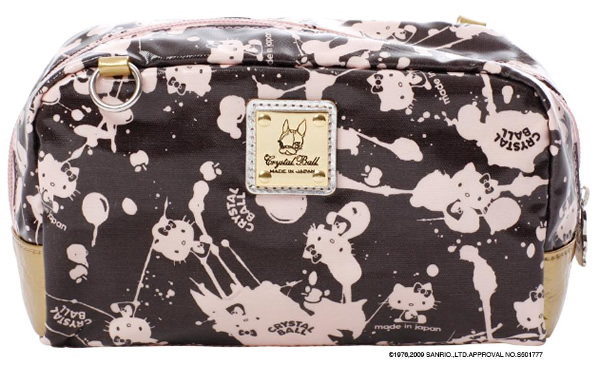 Price: 7,500 yen (US$80) – Size: W 21 x H 12 x D 7.5 cm
Kroner Bag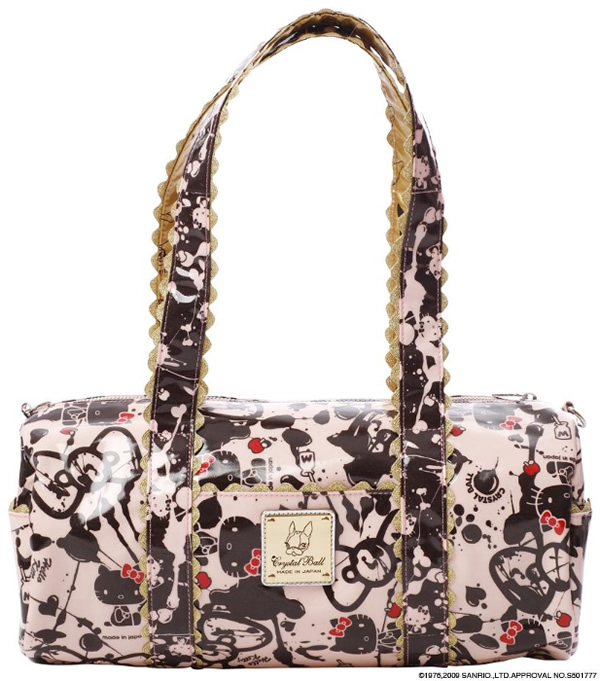 Price: 17,500 yen (US$180) – Size: W 34 x H 17 x D 17 cm
Some pieces in this collection are available now and some will be released later in September. The bags are available at Crystal Ball stores in Tokyo (including their La Boutique gg boutique) and throughout Japan, as well as online at the Crystal Ball web shop. For more info, check Crystal Ball's official website.