Garcia Marquez Gauche
Garcia Marquez Gauche is a Japanese fashion brand best know for their handbags. The Garcia Marquez Gauche brand was launched in 1999 and since then has become popular with Japanese celebrities and models. Like the competing Japanese brand Samantha Thavasa (which also has a decidedly non-Japanese name), Garcia Marquez Gauche is one of the "must have" brands for hips Japanese girls who care about fashionable handbags.
The brand uses the slogan: "Not Too Edgy. Not Too Sweet. A Little Bit Punk."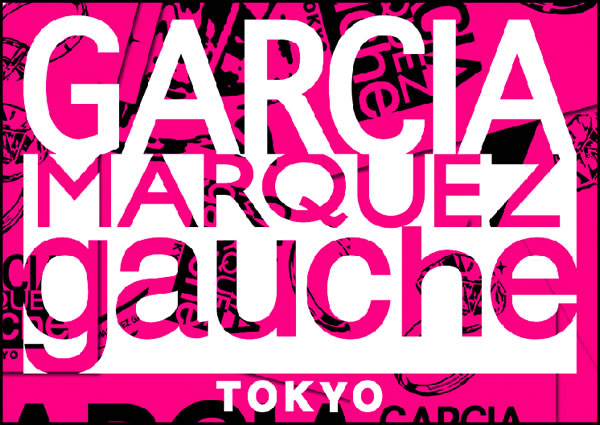 In the fall of 2007, the brand name was changed from Garcia Marquez Gauche to "Crystal Ball". However, in spring 2009, to mark the 10th anniversary of the brand's original launch, the Garcia Marquez Gauche brand was re-launched. The new version of the brand still has a strong focus on bags, but they also feature women's clothing, accesories, and other items. As of 2009, Garcia Marquez Gauche has also announced plans to introduce fashion lines for men and children as well as an eyewear line.
Since the re-launch of the brand, the company has been doing some heavy promotion in Tokyo to increase the awareness of Garcia Marquez Gauche. In 2009 they have opened several new shops, including one in the LaForet Harajuku building.
The designs of the Garcia Marquez Gauche bags vary greatly, but bold designs, bright colors, and unique patterns are key to the brand's image with many Japanese girls. The bags are known for high quality manufacturing and are proudly "Made In Japan". Prices for the bags generally run in the 10,000 – 20,000 yen range, but there are some more expensive bags in the line as well.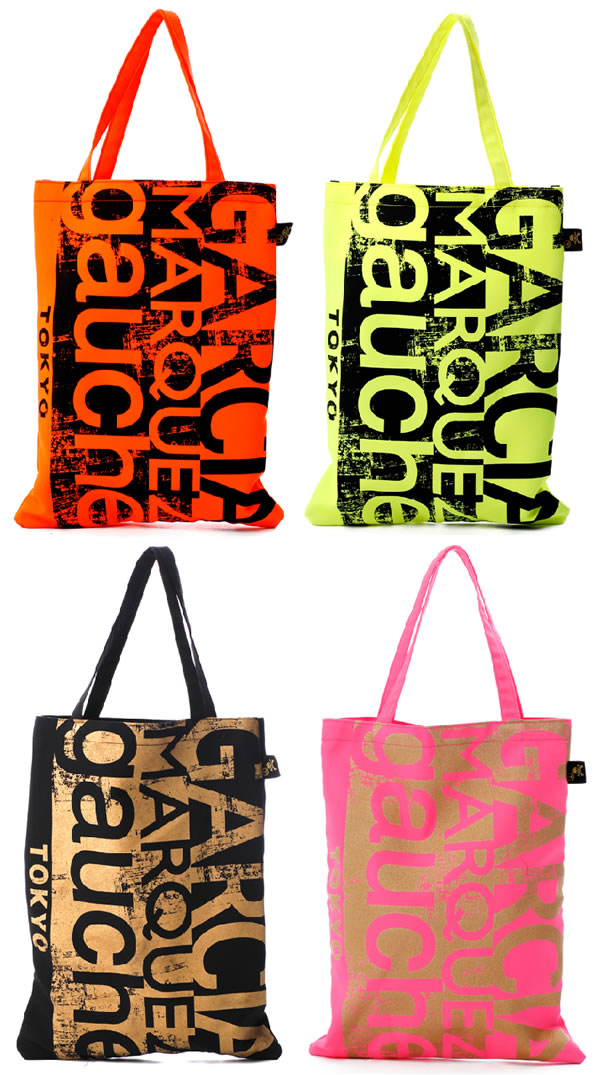 Garcia Marquez Gauche bags are available through the brand's online store as well as at select shops and department stores throughout Japan. As reported previously by Tokyo Fashion, Garcia Marquez Gauche recently opened a new flagship store in Shibuya called La Boutique gg. The new boutique carries a large selection of Garcia Marquez Gauche bags and clothing as well as goods from various other brands run under the Crystal Ball umbrella.
Some of the other related Crystal Ball brands include Mimo by Garcia Marquez Gauche, Garcia Gauche by Garcia Marquez Gauche, CB by Garcia Marquez Gauche, Hippie Beach, and Unité d'Habitation.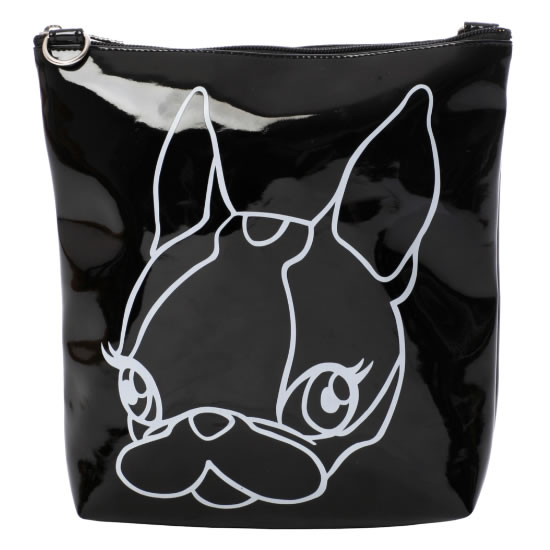 Every handbag, purse, and other bag that Garcia Marquez Gauche produces features their logo. The cute dog illustration in the logo is the actual dog owned by the founder of the brand and his wife. With that in mind, can a pet clothing line be far off? Time will tell!
External Links