Hello Kitty x Un Plus Un Bags
The French-themed Japanese bag and accessory brand Un Plus Un has launched a new collection of Hello Kitty bags and charms. Un Plus Un (usually spelled in all lower case) has a really cute shop on Cat Street in Shibuya, near Harajuku, that looks like a French Bakery on the outside. In one of the windows of that shop, they've put up a big cute image of Hello Kitty to announce the arrival of the new collaboration items.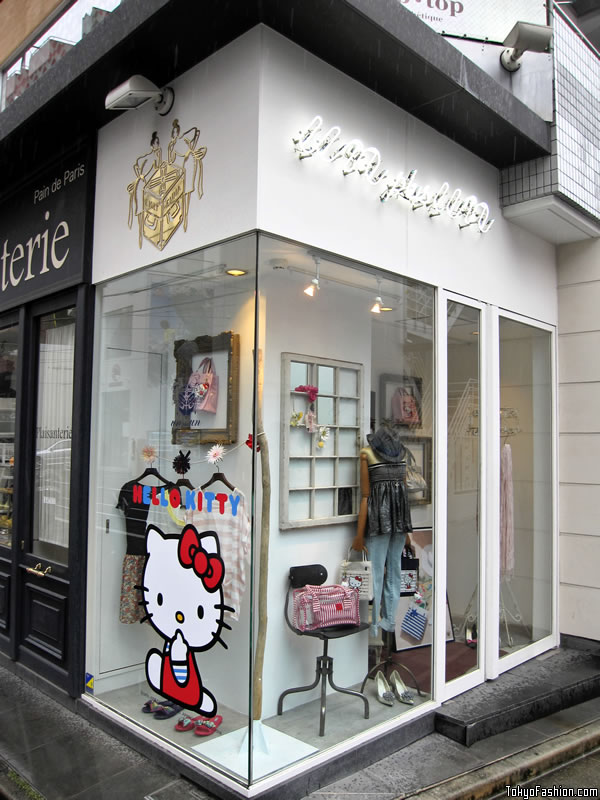 Hello Kitty on Cat Street: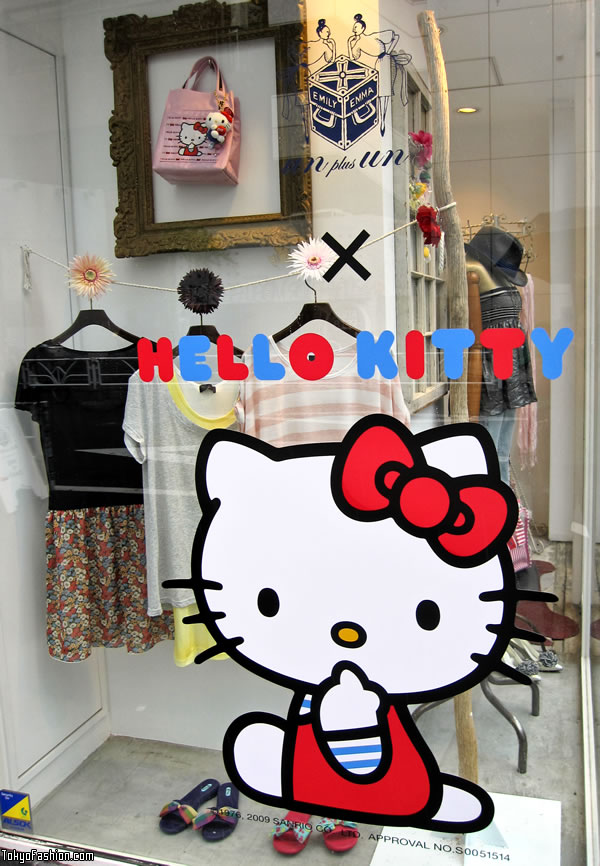 The items in the Un Plus Un x Hello Kitty collection include two different handbags, several different fruit themed Hello Kitty phone charms, and a large stuffed Hello Kitty bag charm.
Hello Kitty x Un Plus Un side print bag in three colors (24 x 20 x 14cm):

White quilted Hello Kitty all-over print bags (24 x 20 x 14cm):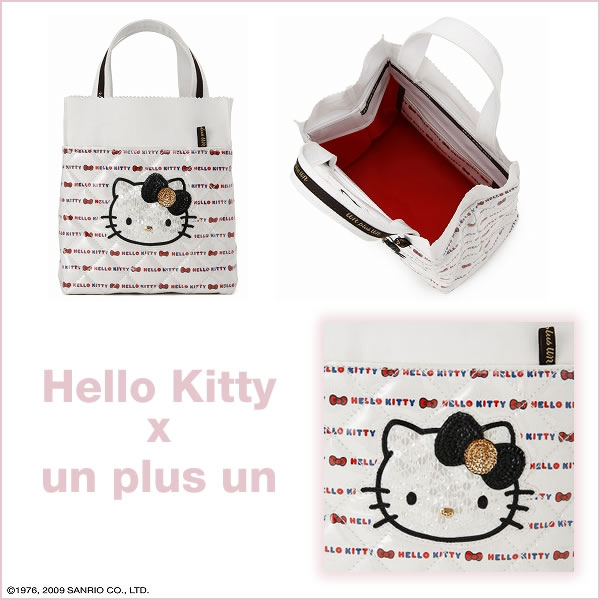 Hello Kitty x Un Plus Un fruit phone charms: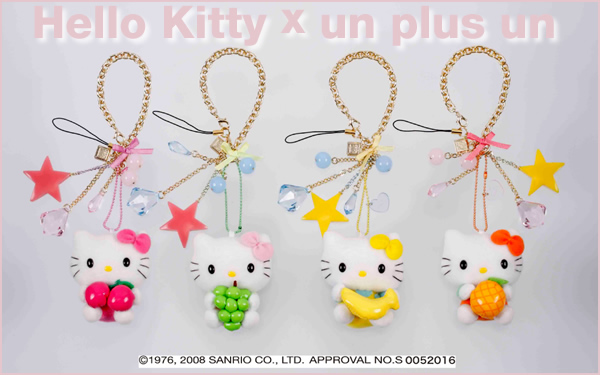 Stuffed Hello Kitty bag charm closeup: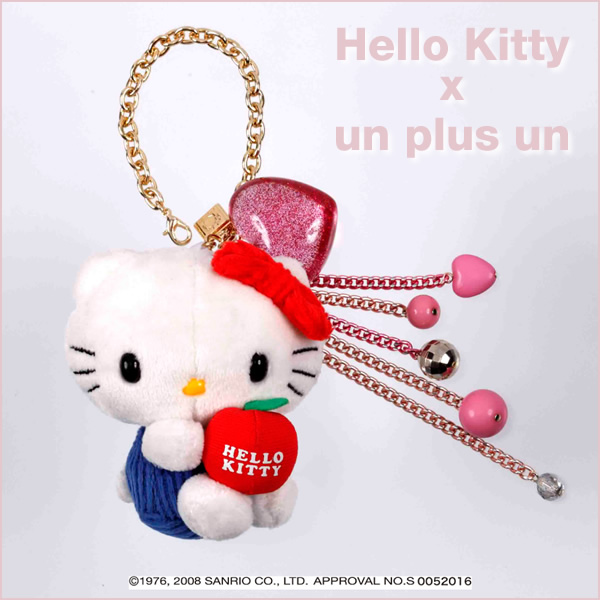 Even though you can't easily tell from the above photos, the stuffed Kitty bag charm is a couple centimeters bigger (and a bit more expensive) than the Kitty fruit phone charms. That said, the phone charms themselves are pretty big – maybe bigger than your actual phone. Here is a picture of the phone and bag charms on the same sized bag so you can see how they measure up to each other:
Bag charm (top) and phone charm (bottom):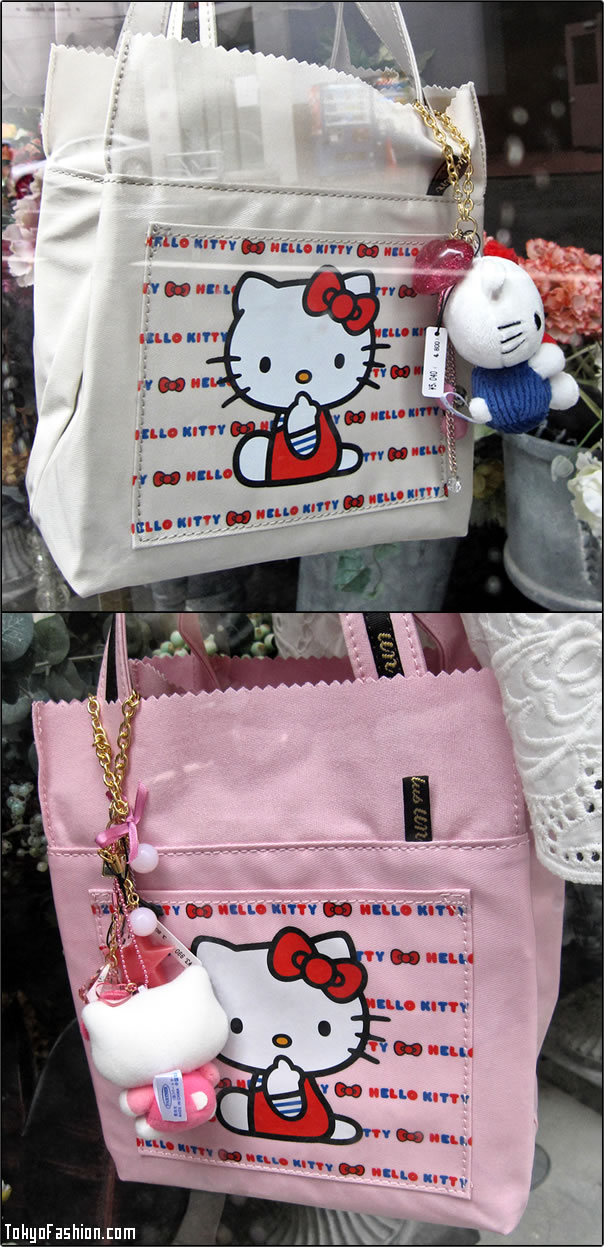 The prices on these Hello Kitty items are about US$50 for the side print bag, about US$70 for the all over quilted bag, about US$40 each for the phone charms, and about US$50 for the stuffed bag charm. They are available at Un Plus Un shops or at their official website (Japanese only).
The address of the Un Plus Un Rue De Chat (Cat Street )shop is:
1-22-10 Shibuya, Shibuya-ku, Tokyo, Japan 150-0002
Hours: 11:30-20:00
Phone: 03-3498-3158