Japanese Fashion Brand HEIHEI – "Dalmatians" A/W 2014 Exhibition
The independent Japanese street fashion brand HEIHEI will debut their 2014 A/W collection "Dalmatians" in Shibuya from September 19-21st.
The new HEIHEI collection takes inspiration from cute dalmatians that enchanted the designer's childhood, mixed with plaids, denim, and other elements that evoke the Harajuku street as well as American urban culture. The collection includes jackets, shirts, dresses – all with oversized silhouettes – along with bags and other accessories.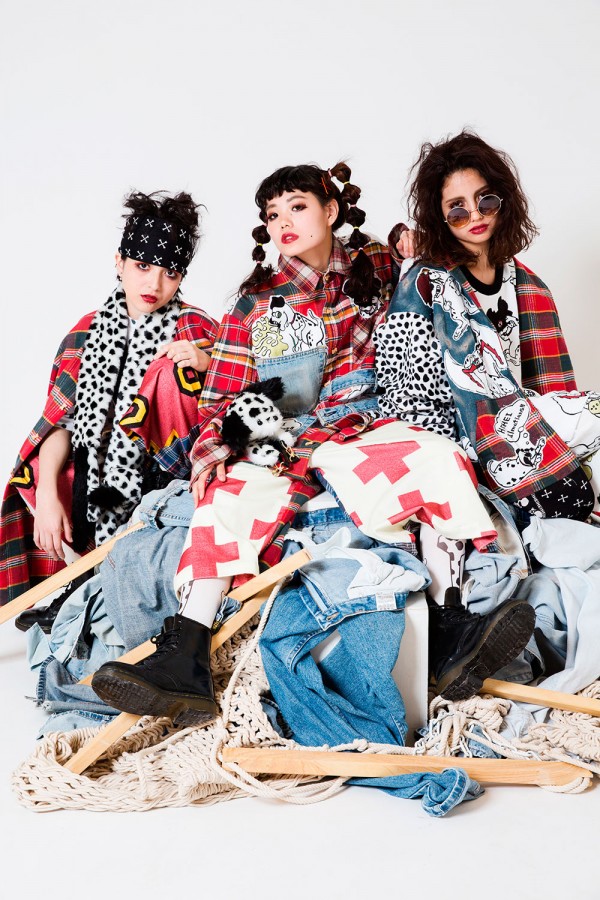 HEIHEI is the brainchild of Japanese designer Shohei Kato, a recent graduate of Tokyo prestigious Bunka Fashion College. Shohei is a young designers who turned heads on the street in Harajuku long before he graduated from Bunka. His person style – which is reflected in his collections – led him to being featured in many Japanese street fashion magazines wearing handmade creations. Harajuku's top fashion icon, Hirari Ikeda, is one of Shohei's muse's, and was featured in his first collection lookbook.
The HEIHEI "Dalmatians" exhibition will take place at Bunka Fashion Incubation Space in Shibuya from September 19-21, 2014. The brand will also have an exhibition at excube.GALLERY in Osaka from September 27-29, 2014. Scroll down for all of the exhibition details.
Click on any HEIHEI "Dalmatians" photo to enlarge it.
HEIHEI "Dalmatians" Collection Lookbook
HEIHEI "Dalmatians" Collection Shibuya Exhibition
Where: Bunka Fashion Incubation Shibuya, 10th Floor, Space 5
When: September 19th (14:00-21:00), 20th (12:00-21:00) & 21st (12:00-21:00)
Address: 23-21 Sakuragaokacho, Shibuya-ku, Tokyo, Japan
HEIHEI "Dalmatians" Collection Osaka Exhibition
Where: excube.GALLERY Osaka
When: September 27th, 28th & 29th
Address: 1-7-30 Inari, Naniwa-ku, Osaka, Japan
Map: Excube Gallery