Japanese Firemen at G2? Resale Shop in Harajuku
While out shooting pictures & video for our recent LaForet Grand Bazar article, we couldn't help but notice the blaring sirens of a large group of Japanese fire trucks zooming by. They were all stopping just down the street from LaForet Harajuku, at the intersection of Meiji Dori and Takeshita Dori (in front of KDDI Designing Studio). We were already in the area shooting photos, so we walked down to check out the scene.
When we got down the street, we found out that the building involved in the incident was the well known Harajuku hipster vintage/resale boutique G2?. By the time we arrived, there didn't seem to be any fire at G2?, but there were lots of fully suited Japanese firemen, and fire hoses running down the street from the fire trucks into the G2? building. Firemen and police officers were standing in front of the shop along with a huge crowd of curious Harajuku weekend shoppers.
We still aren't exactly sure what happened (G2? doesn't seem to mention it on their blog), and it didn't look like anyone got hurt or that the shop was seriously damaged. Even so, we thought we'd post up a few photos so that you can enjoy the shiny red fire engines and cool Japanese firemen in uniform. Tokyo Fire Department uniforms are technically Japanese fashion too, right?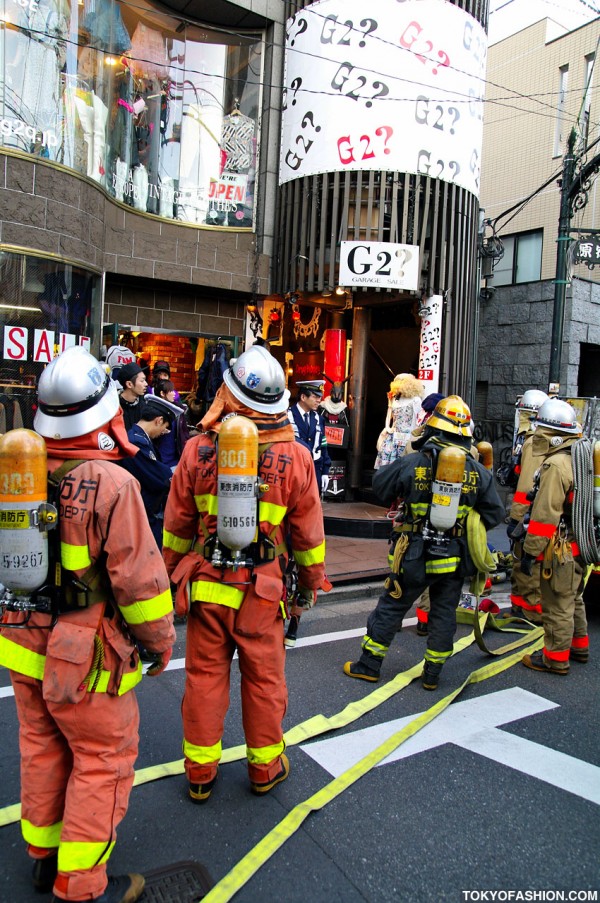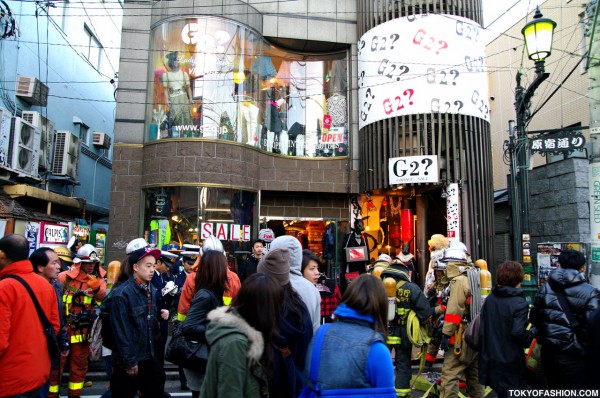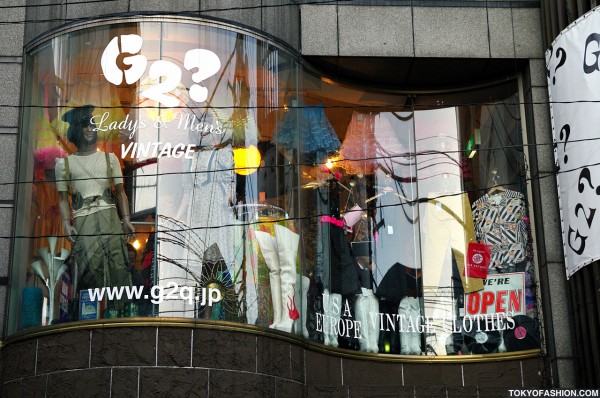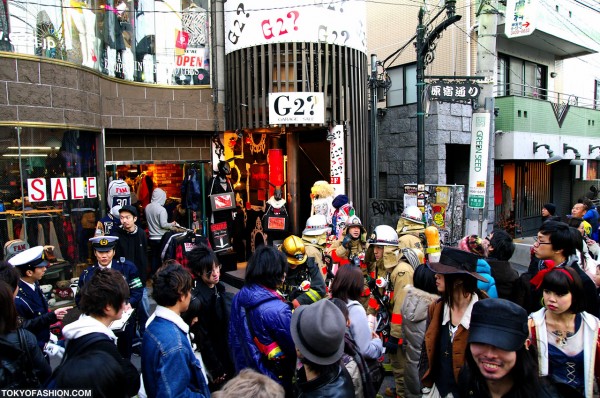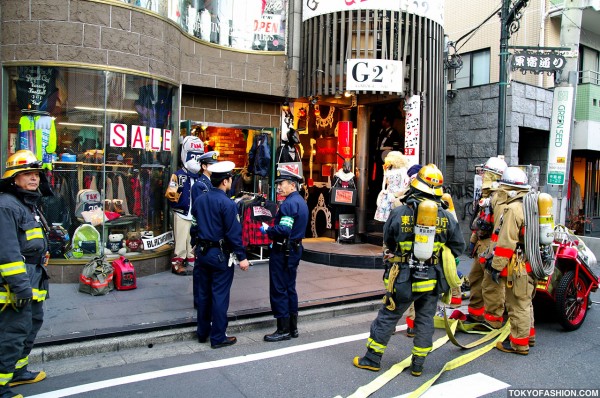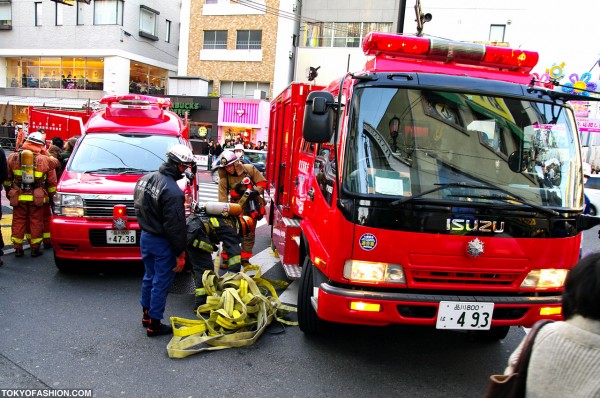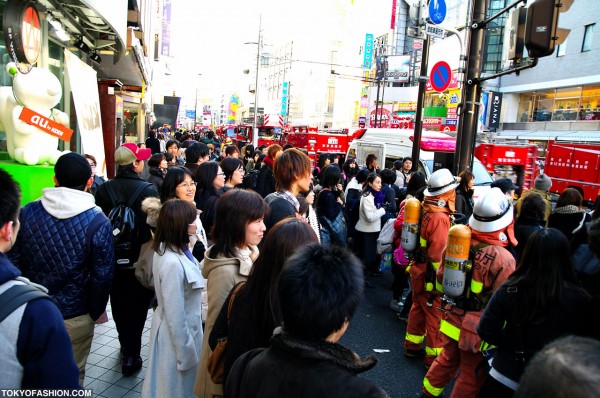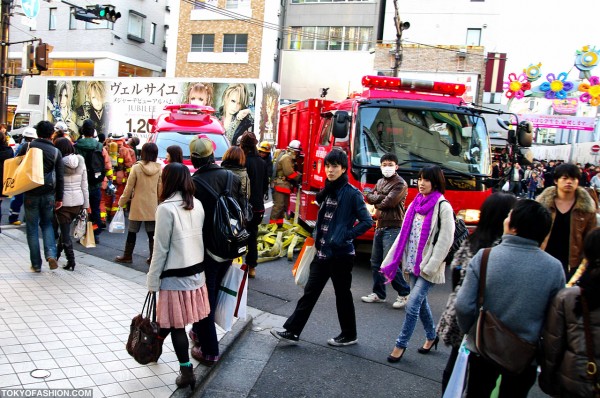 This last photo shows one of those "Only in Japan" moments. Check the Visual Kei advertising truck (promoting the band Versailles) driving by behind the fire trucks.
Click any of the photos to enlarge them.