LaForet Harajuku Grand Bazar Pictures 2010
This weekend is a big weekend in Harajuku – the LaForet Grand Bazar is on! Held twice a year (in January and July), this is the biggest sale in all of Harajuku. The streets between Harajuku Station and LaForet are jam-packed with people (mostly girls, but guys get in on the action, too) shopping for amazing deals on their favorite Japanese and international fashion brands. And if you think getting TO LaForet is difficult during Grand Bazar, trying moving around inside. The building is crammed with people going in every direction, while various shop's staff shout and wave signs trying to get shopper's attention.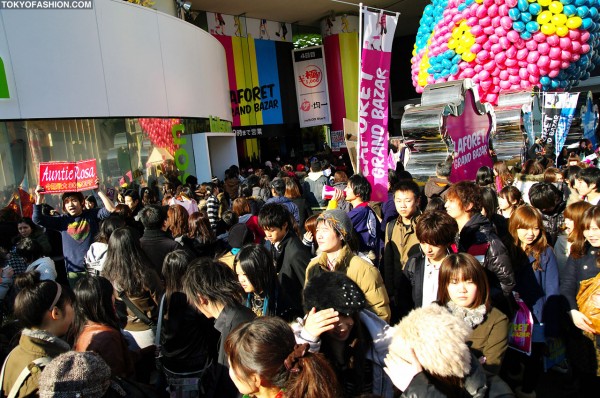 Besides the fun bustling atmosphere of Harajuku's favorite shopping event, the deals that you can find during Grand Bazar are truly amazing. Many LaForet shops sell items at 70-90% off. Wandering around LaForet this weekend, we saw bins full of shirts, dresses, jackets, shoes, and other items being sold for as cheap as a few hundred yen each – from huge brands like Ne-Net, Hysteric Glamour, FurFur, and lots of others. If you're looking for even higher-end fashion, Helmut Lang and WJK had amazing deals on US$1,000+ leather jackets, and HP France Exclusive was priced down-down-down on import handbags, jackets, and other couture items from all over the world.
But, telling you about Grand Bazar just doesn't cut it. To understand LaForet Grand Bazar, you have to live it. If you aren't able to make it to Tokyo, pictures are the next best thing. So, we brought back pictures of the huge crowds – as well as street shots of some of the happy shoppers who survived Grand Bazar 2010. Enjoy the photos – and, as usual, you can click on any of them to see bigger versions.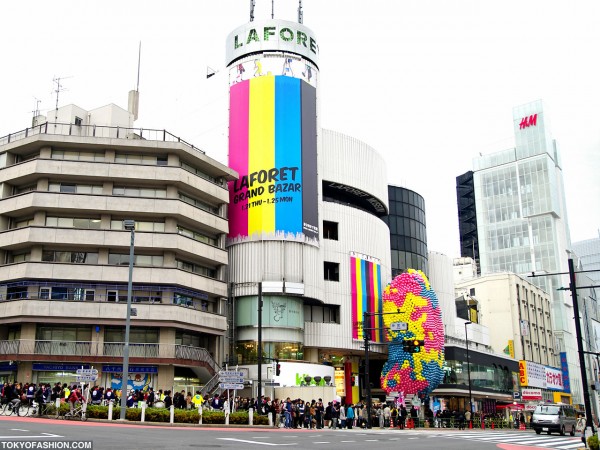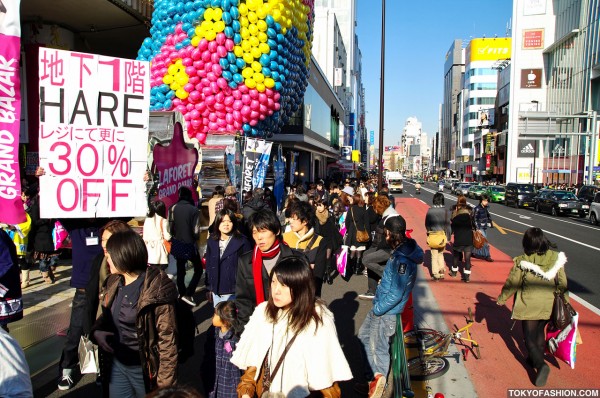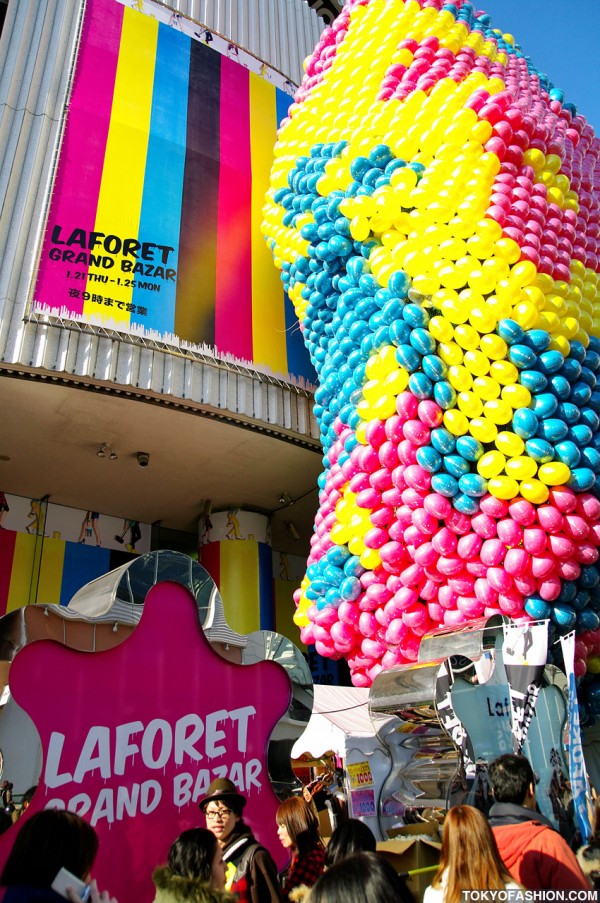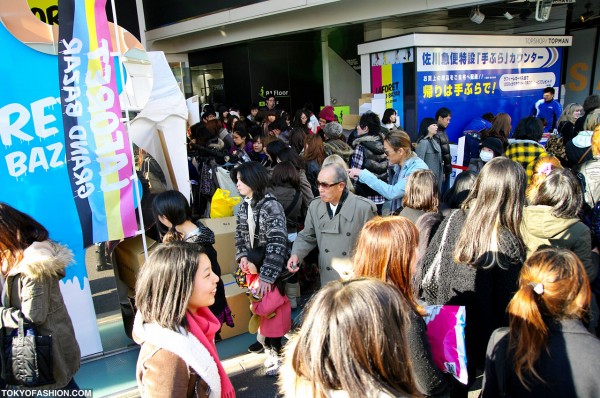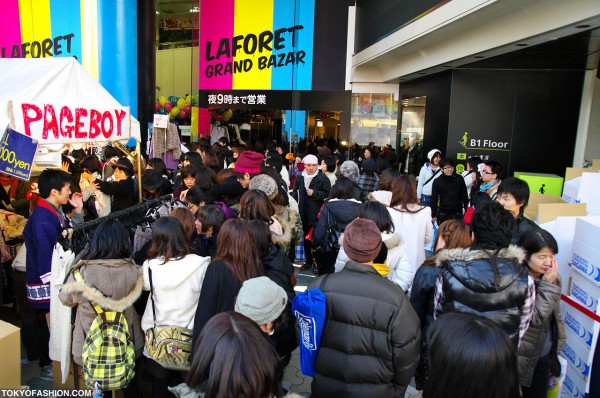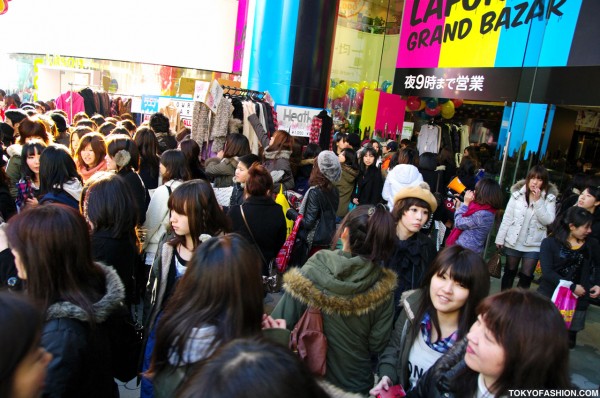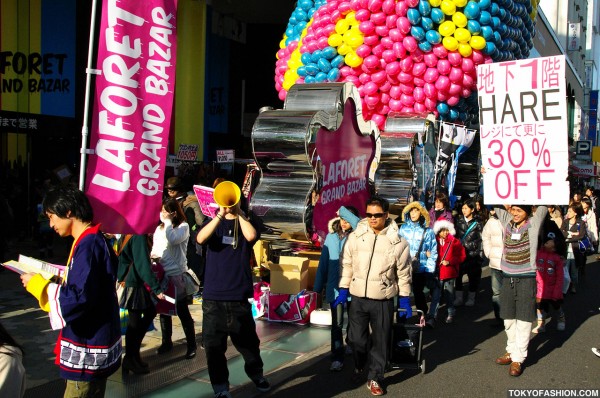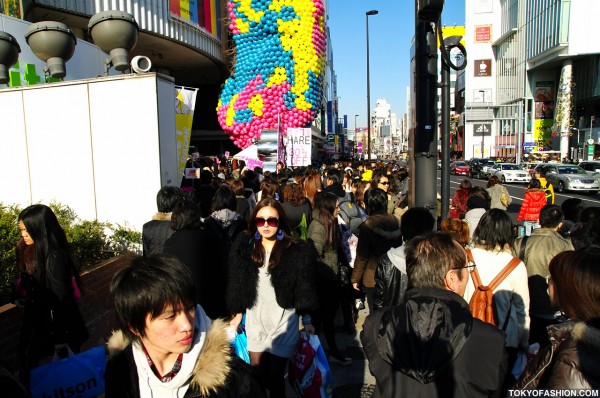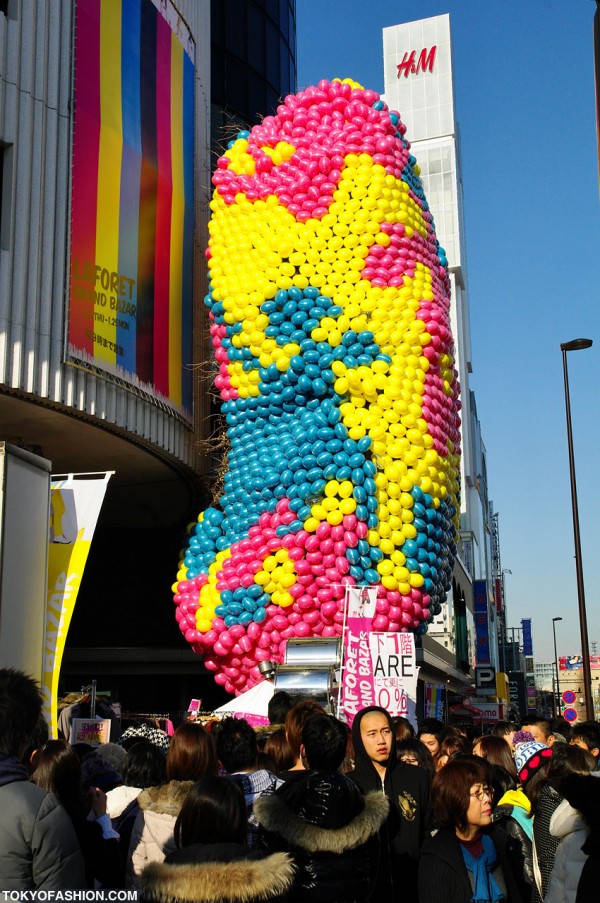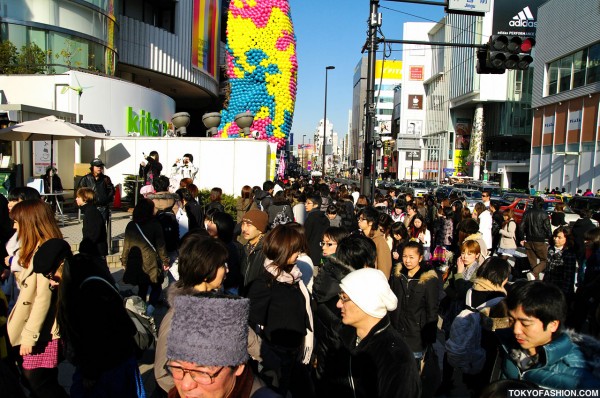 To make the mood even more festive, the world's cutest Japanese band was marching around playing music. Check out the makeup and outfits these girls are wearing. They were marching around outside as well as inside of LaForet – too cute!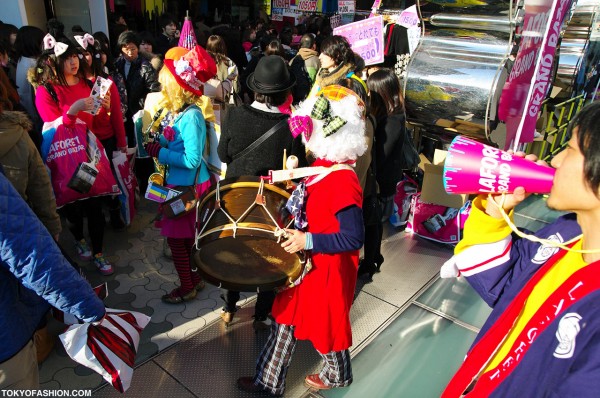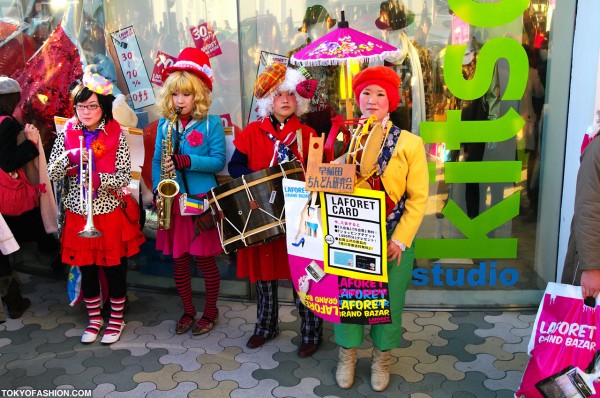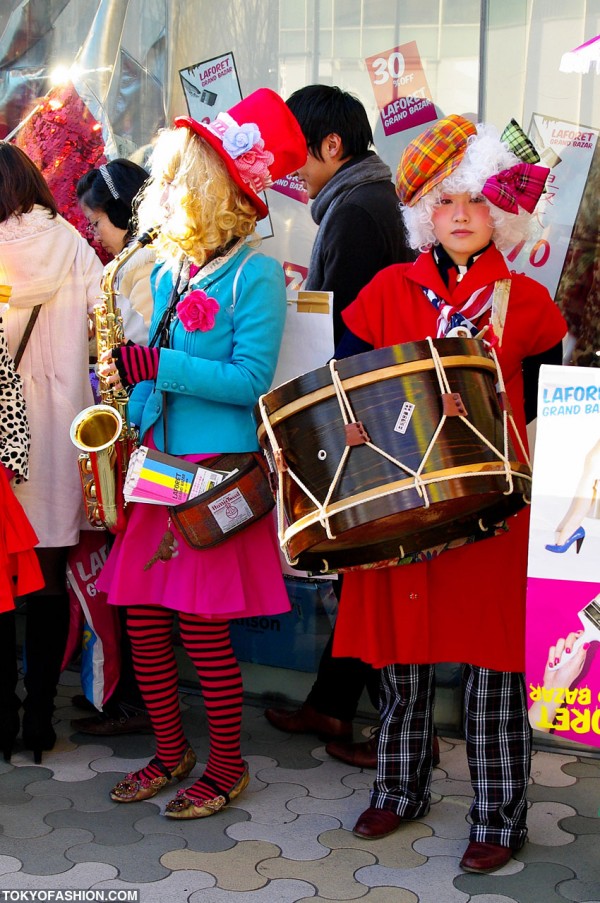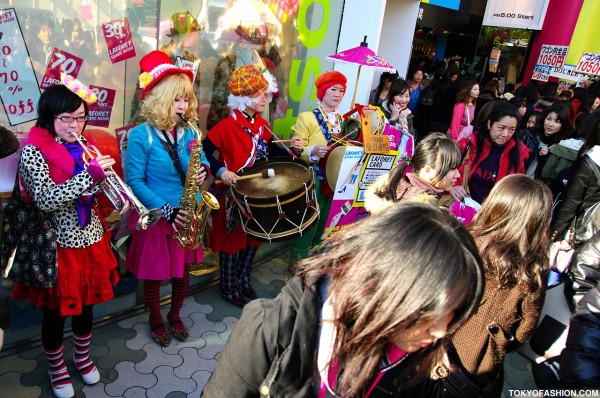 And here are pictures of friendly post-Grand Bazar Harajuku shoppers! Notice that almost all of them have big smiles on their faces…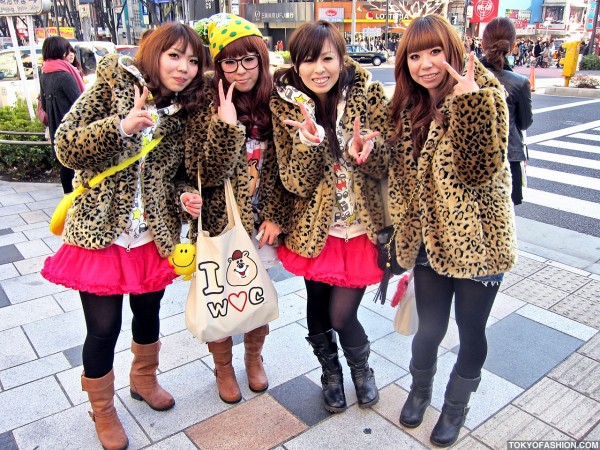 How amazing are these girls' outfits? Wow!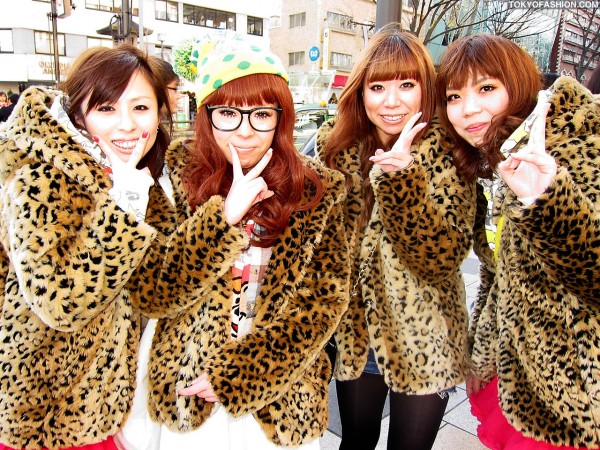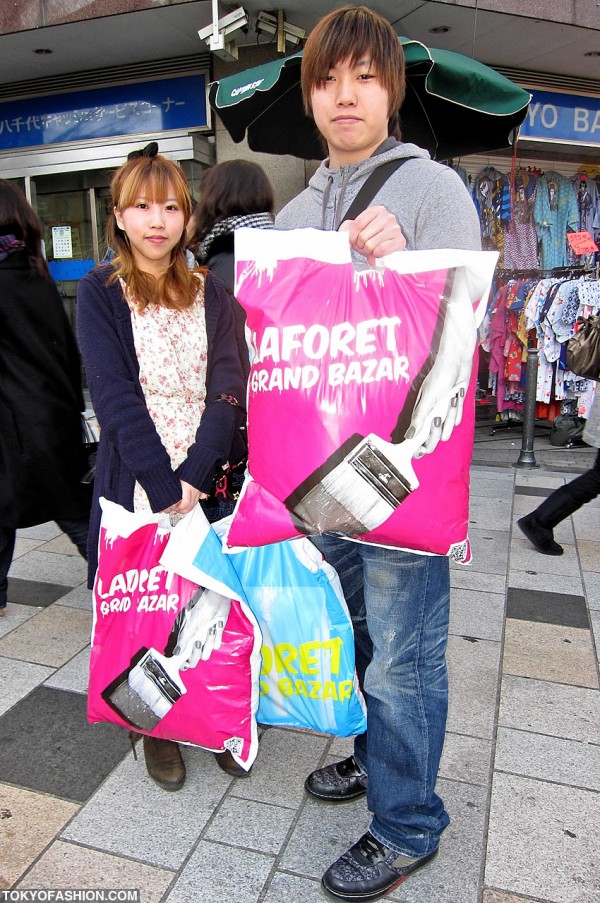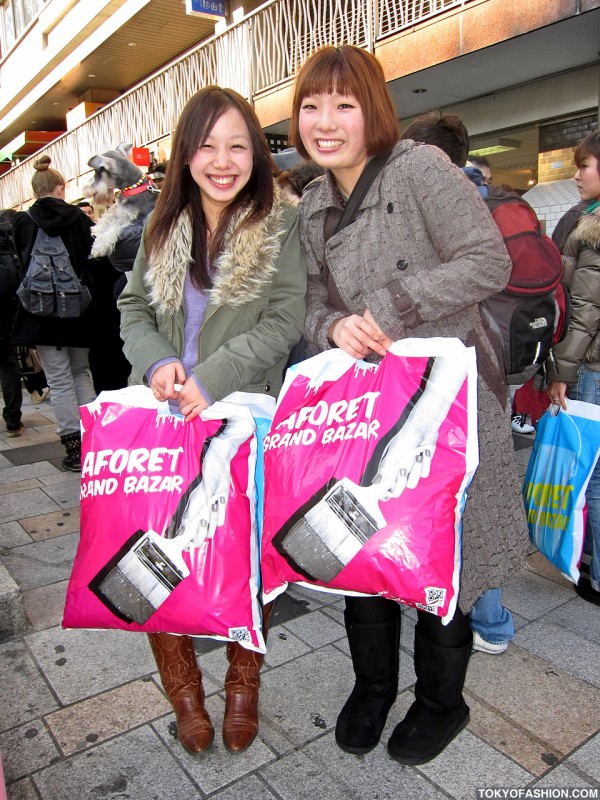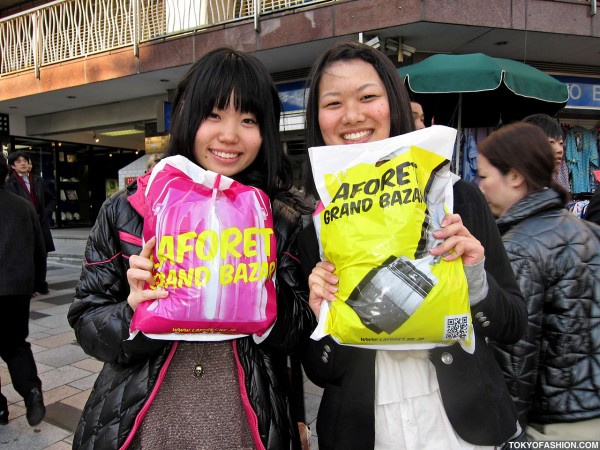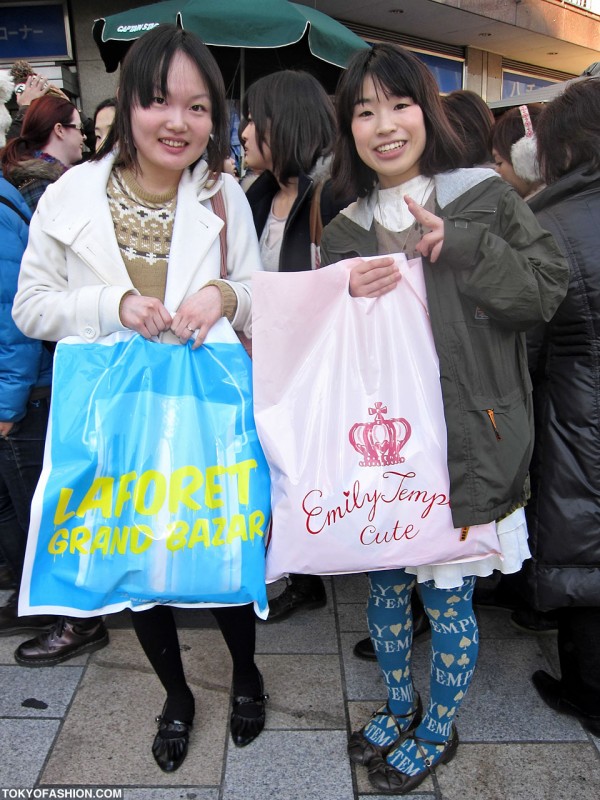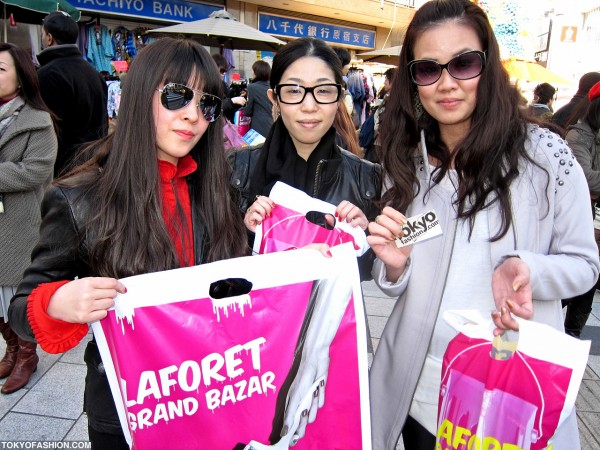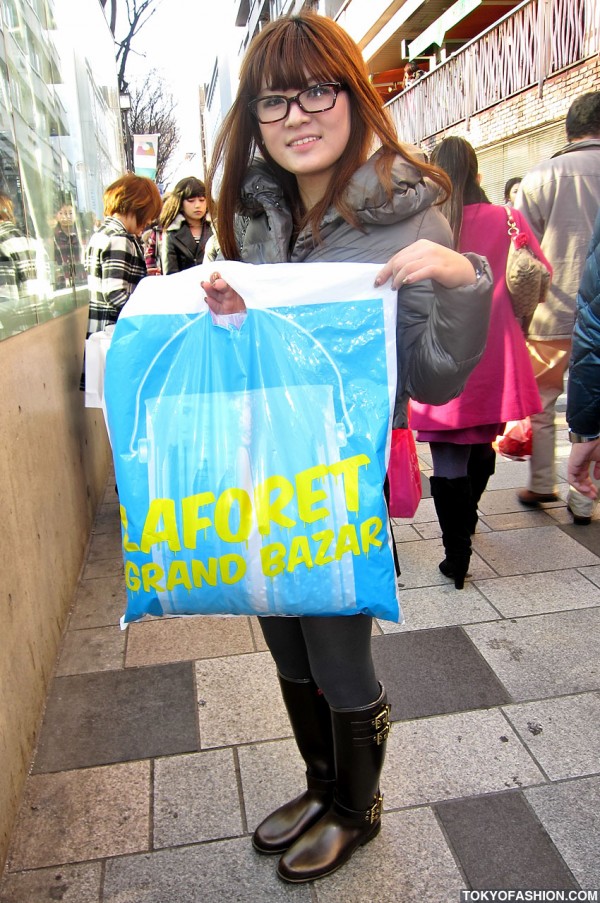 The next LaForet Harajuku Grand Bazar should be in July. If you like fashion and cheap prices (who doesn't like that combo), get your plane tickets ready!
We took video as well, but we didn't have time to edit it yet. We'll try to get our Grand Bazar video edited and posted soon, so check back!