Japanese Girl In Barbie Fashion & 6%DOKIDOKI
We photographed this cute 20-year-old Japanese girl at the 6%DOKIDOKI x Popples event a few weeks ago in Shibuya. She's wearing a cropped HellcatPunks motorcycle jacket over a knit Barbie dress, cute stockings, and pink boots. She's also carrying a Barbie handbag. Her accessories include earrings from MilkBoy along with a ring and necklace from 6%DOKIDOKI. She said that her favorite shop is 6%DOKIDOKI and her favorite band is Perfume.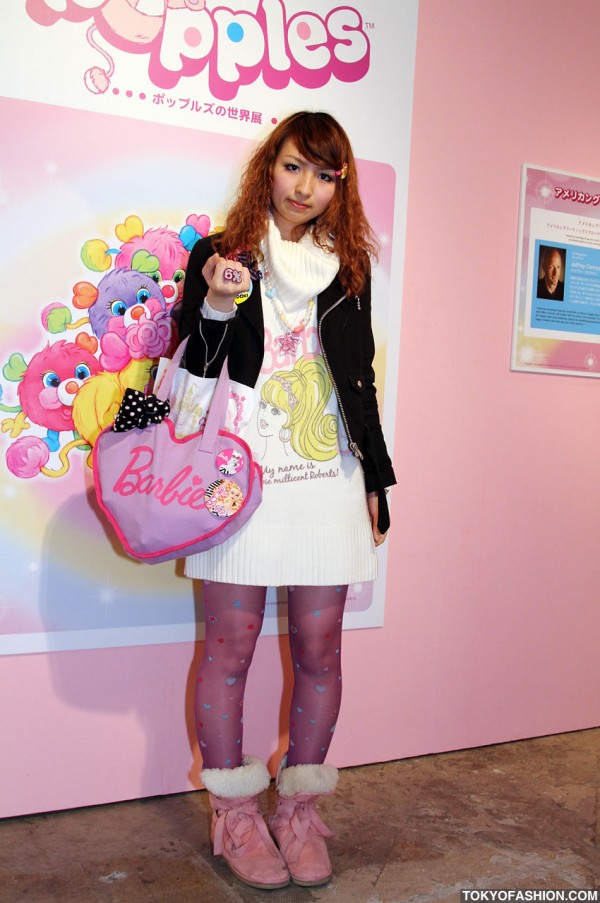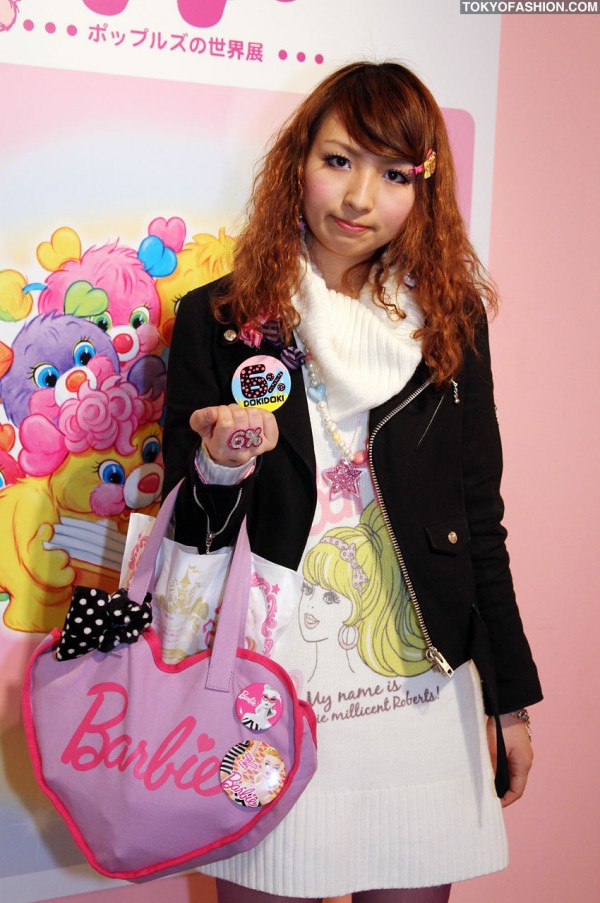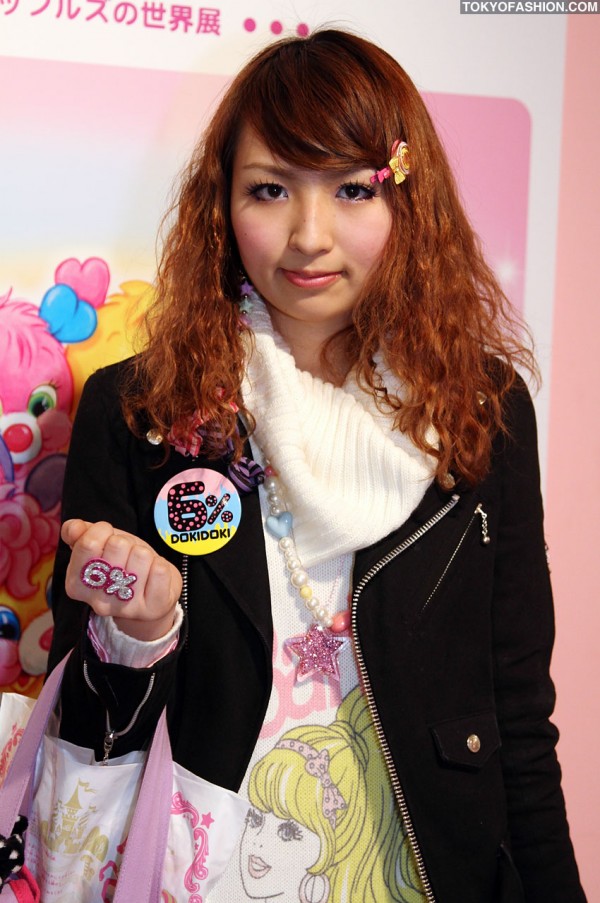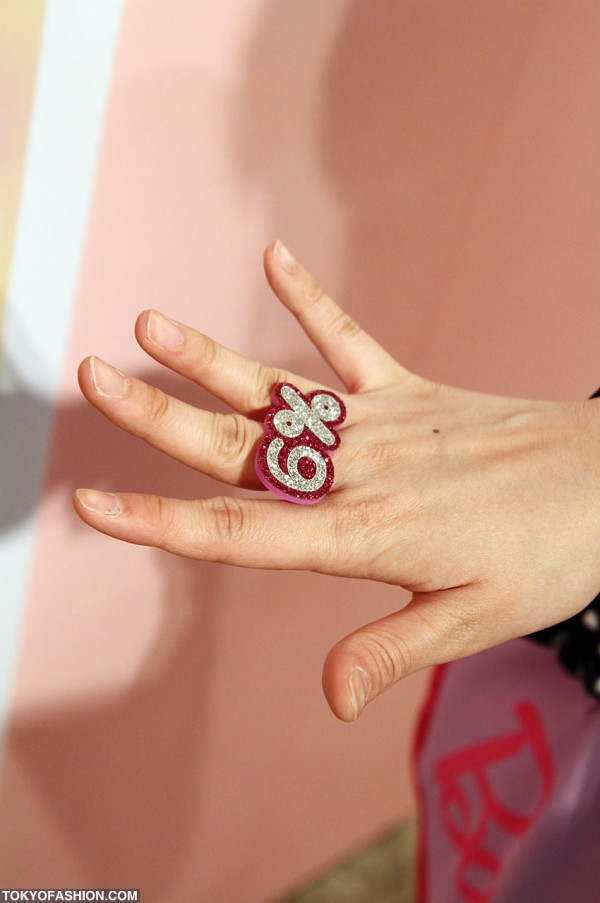 Click any of the pictures to enlarge them.
Special thanks to 6%DOKIDOKI for allowing us to take these pictures at their event.