Kaori Takahashi "Hone Sapiensu" Exhibition
Tonight in Harajuku, there's a party for the opening of Japanese artist and photographer Kaori Takahashi's new exhibition "Hone Sapiensu". Before the party, though, Tokyo Fashion got a preview of the show – which is being held at the Space Rocket gallery near Cat Street. We've brought back exclusive pics of her latest work.
Kaori Takahashi's art involves creating figures (usually animals or people) out of plaster, clay, and paint, then photographing them on the street or in various Tokyo environments in an attempt to force people to look at their world in a different way. The figures she creates wear various different styles of fashion that you see everyday around Tokyo – from salarymen to girls in school uniforms to fashion models to Japanese hip hop kids. Besides her various solo shows, Takahashi has had several books of her work published in the last few years.
For the "Hone Sapiensu" show, Takahashi created over 100 new figures using skulls as the main motif. The show features her photography of the skull figures on the streets of Tokyo, as well as the actual figures themselves. Most of the handmade one-of-a-kind figures are also available for purchase at the show.
Here are a few photos of the "Hone Sapiensu" exhibition: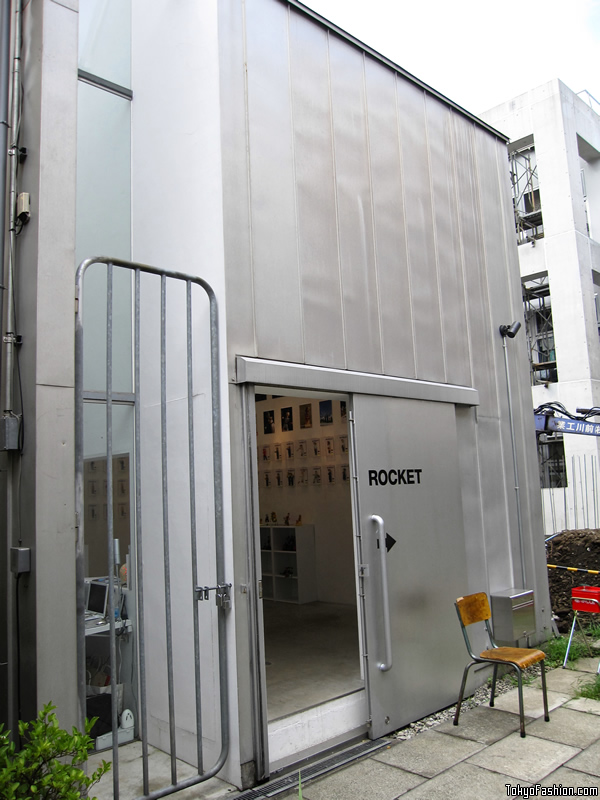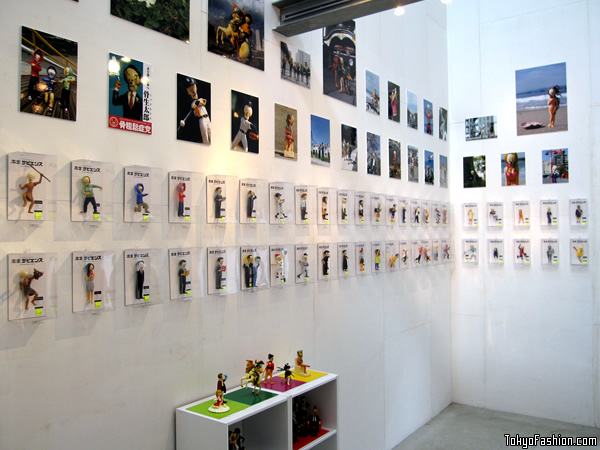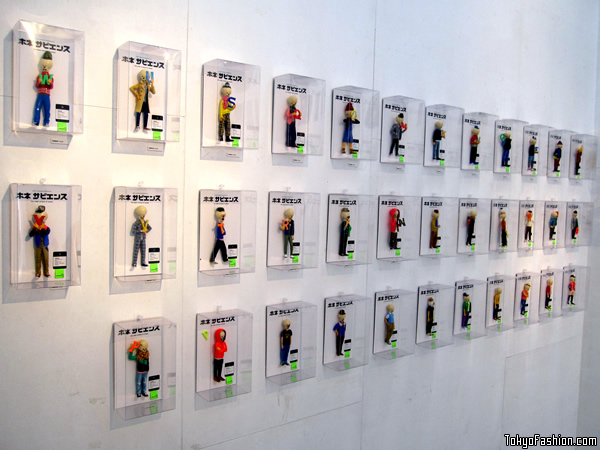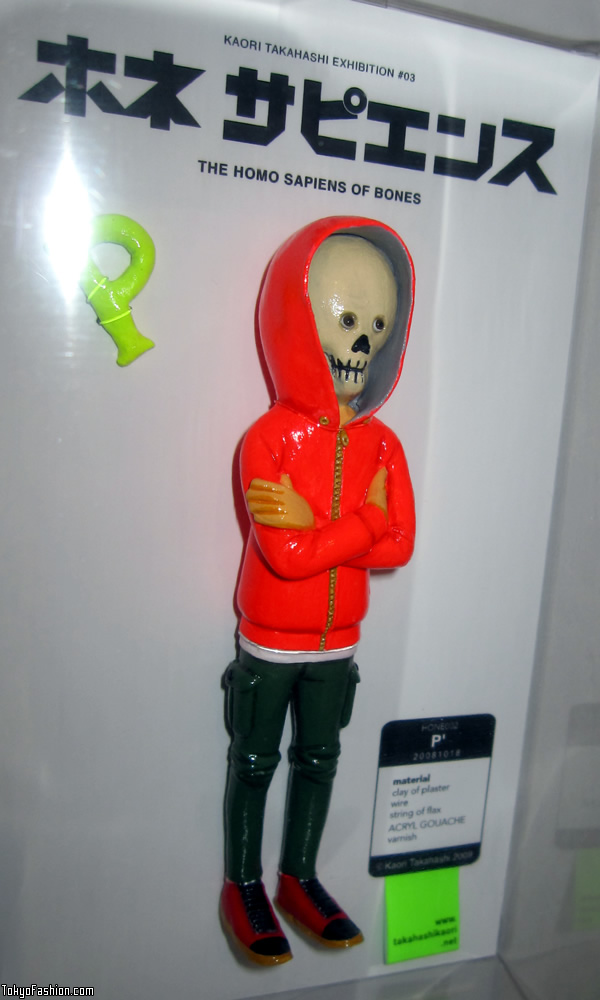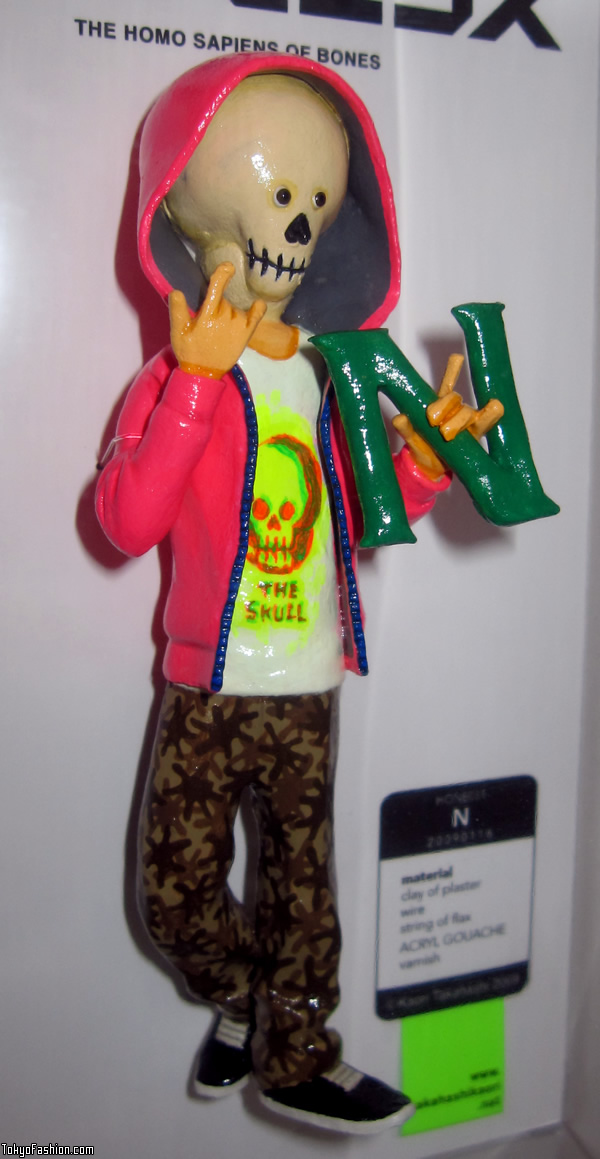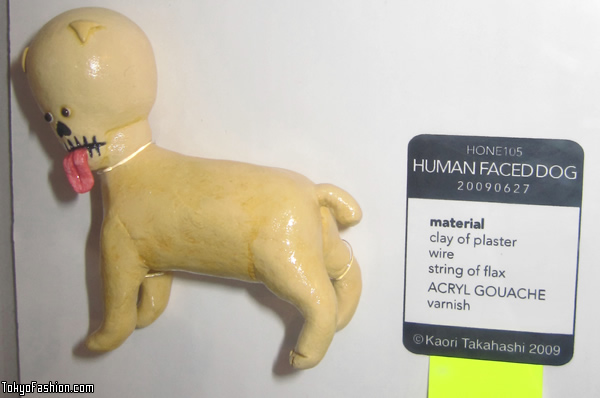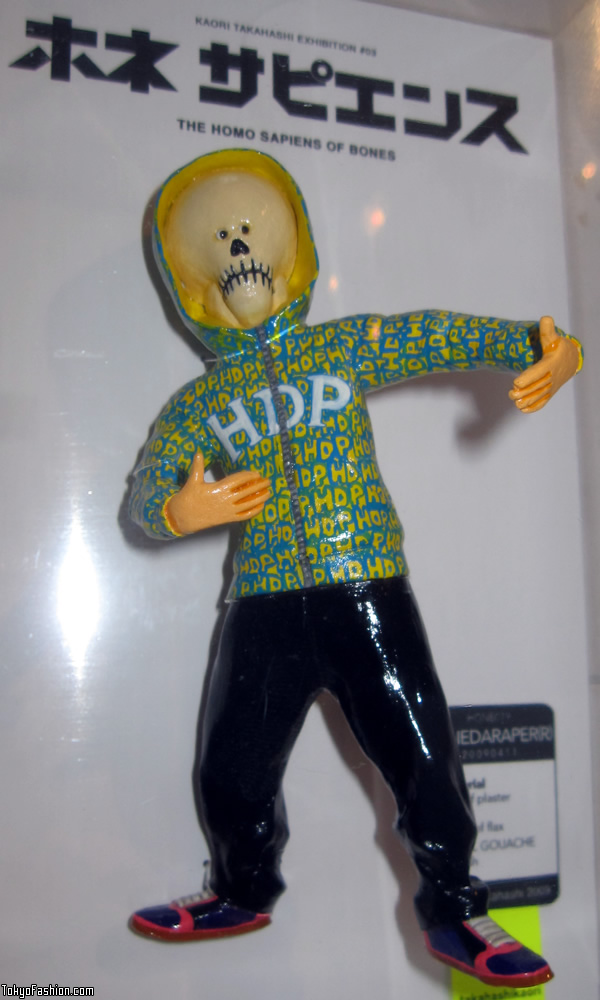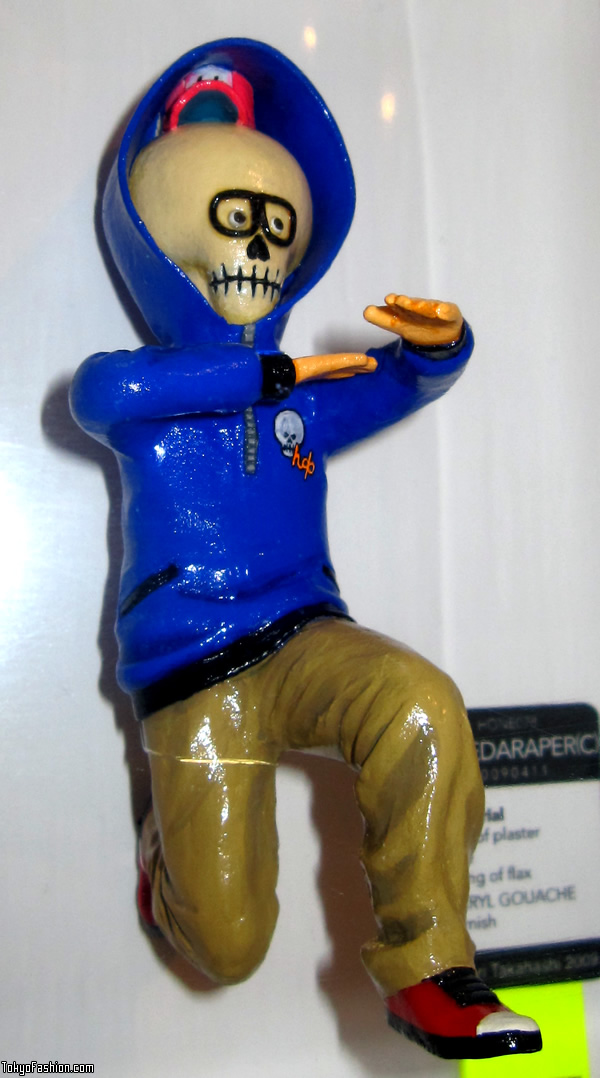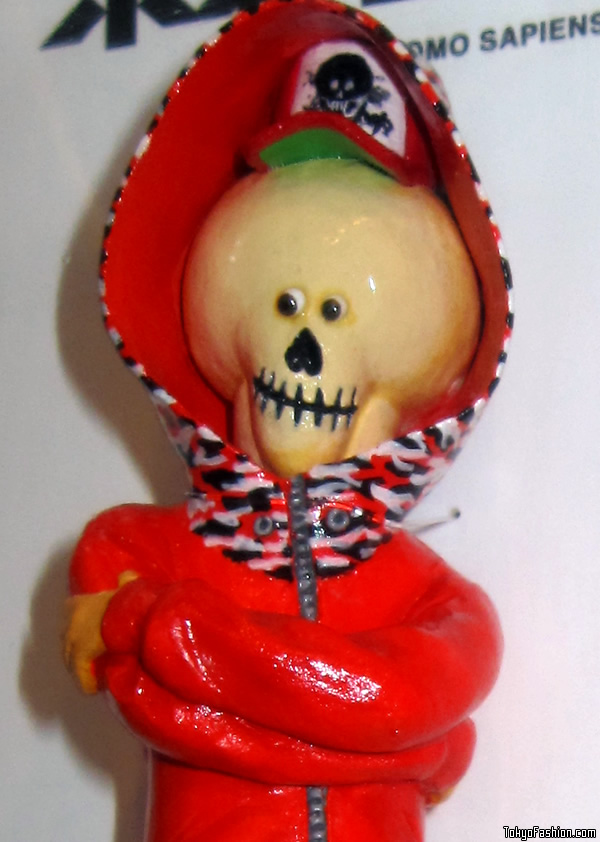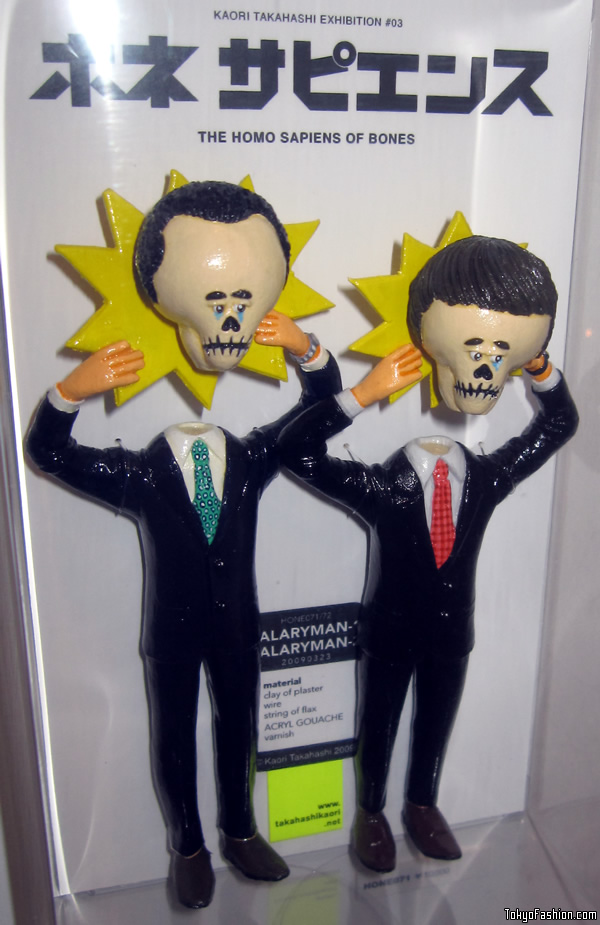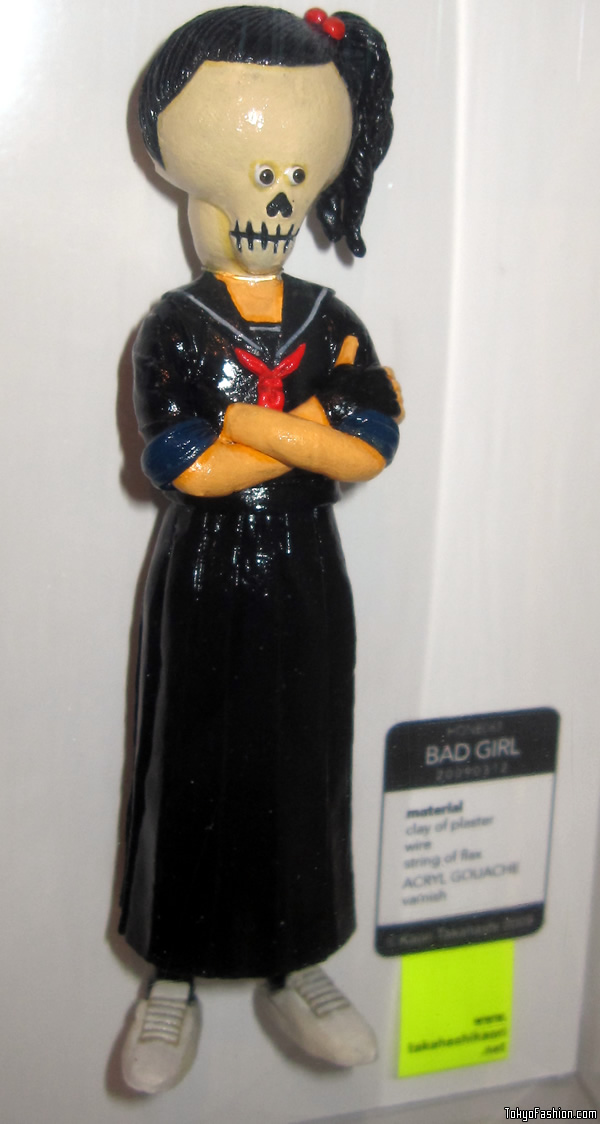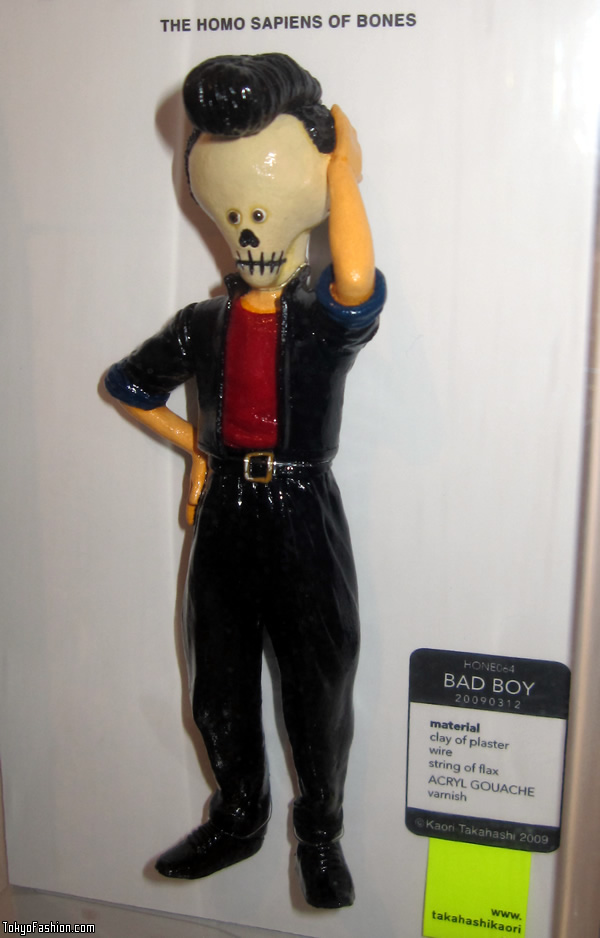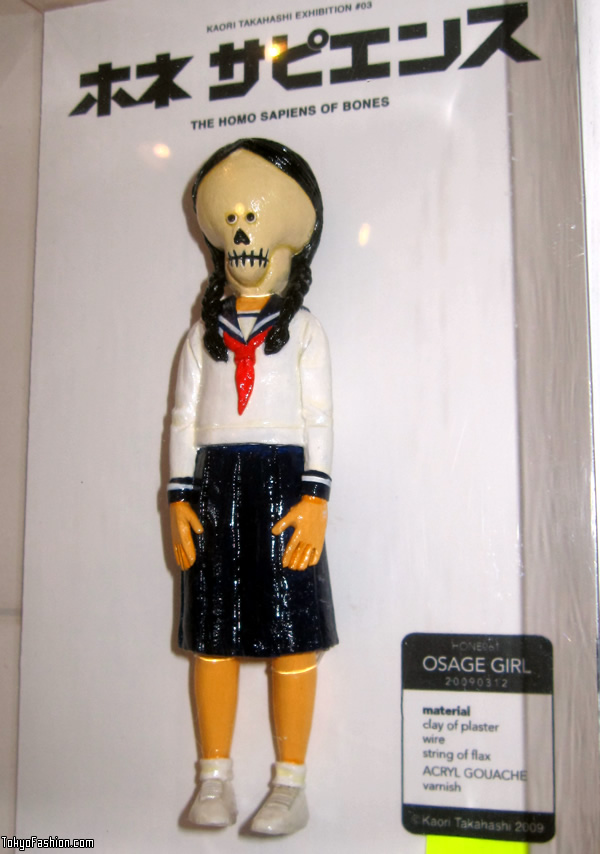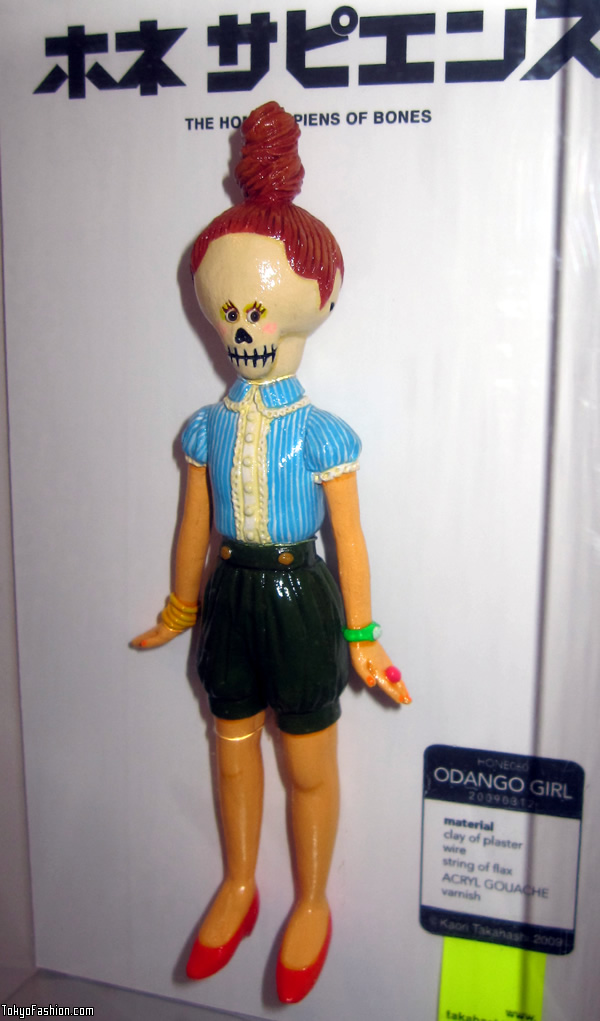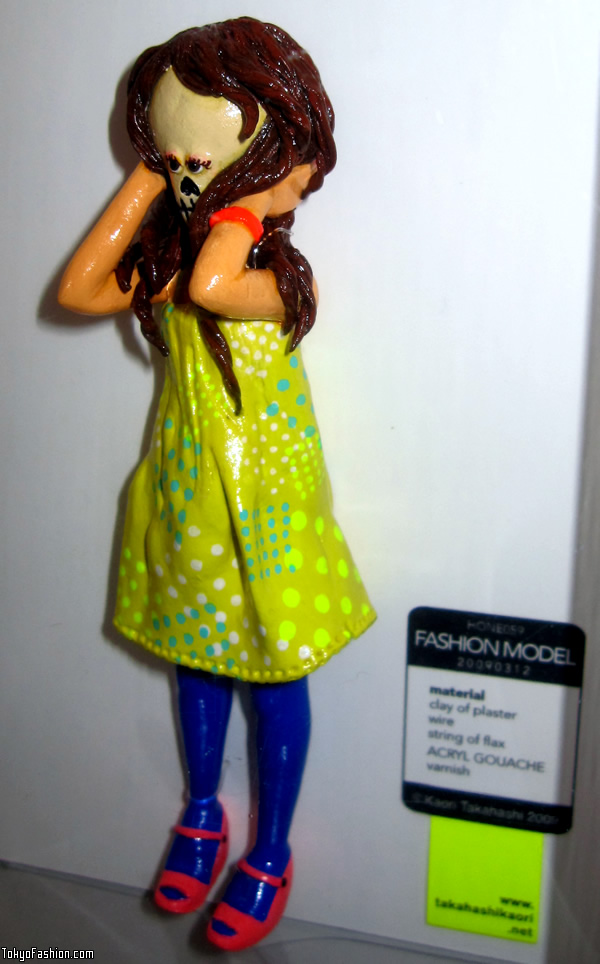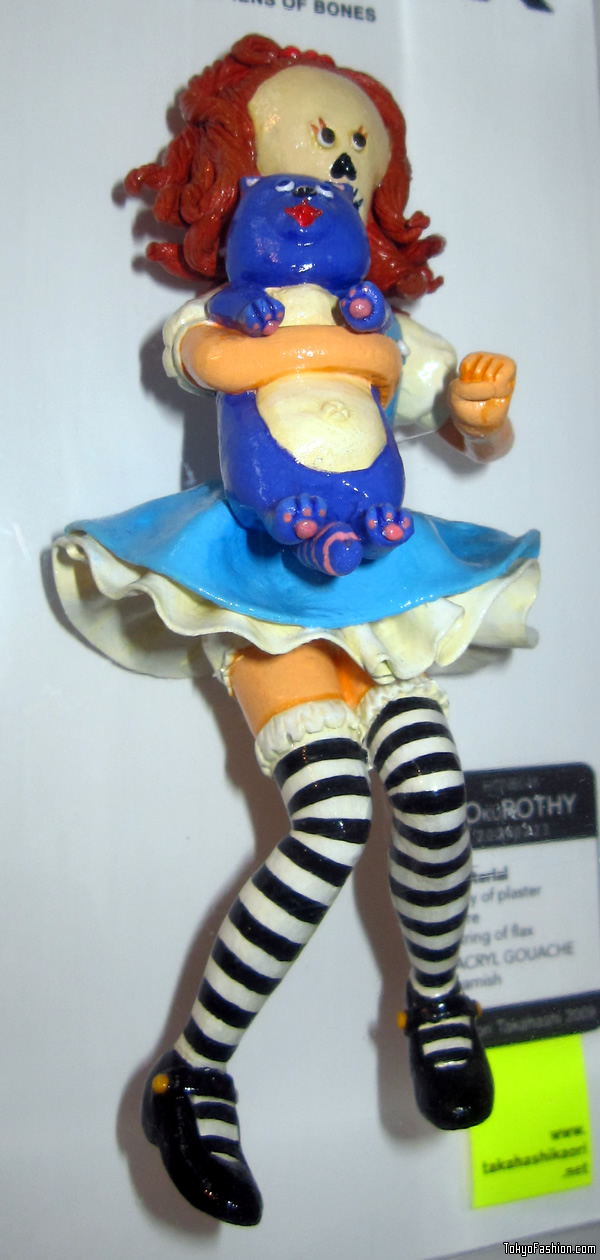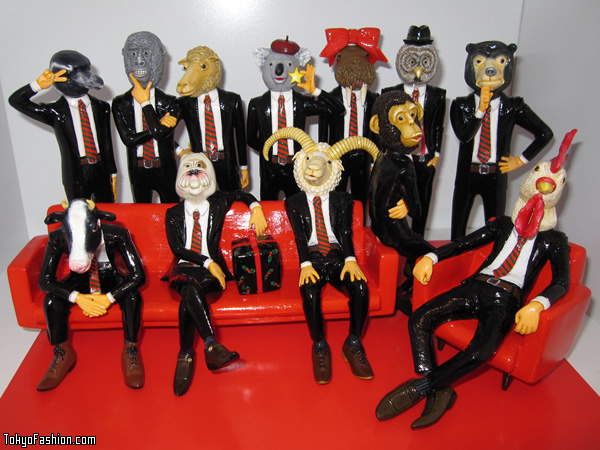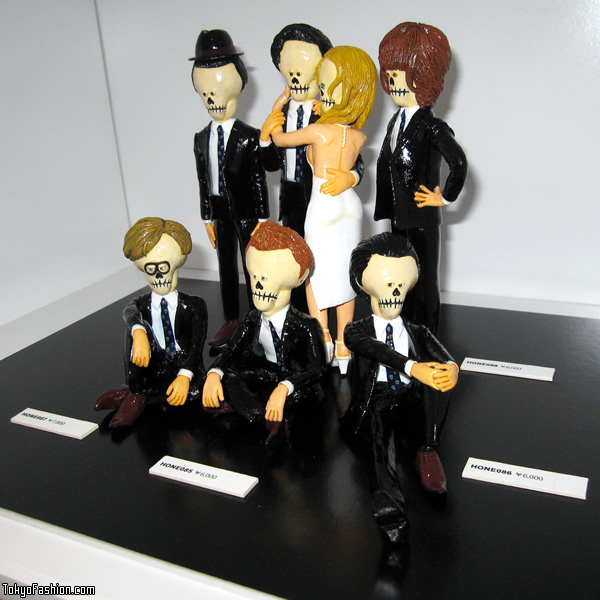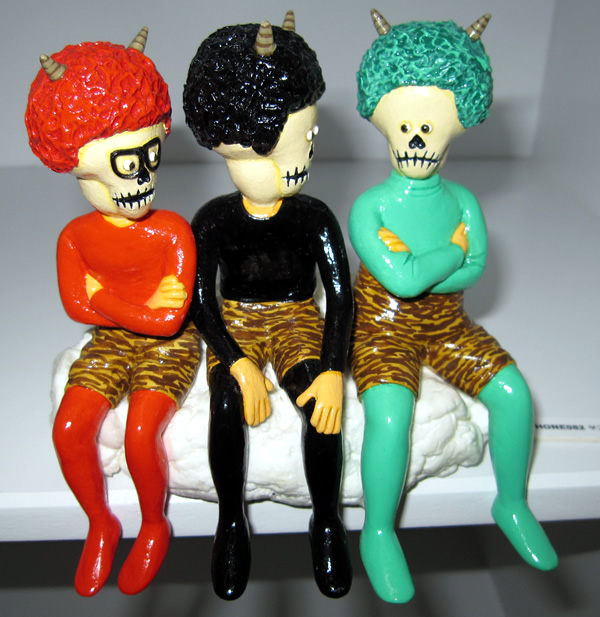 Besides her books and the original skull figures, the artist has also created limited edition phone charms which will be available for sale at the exhibition: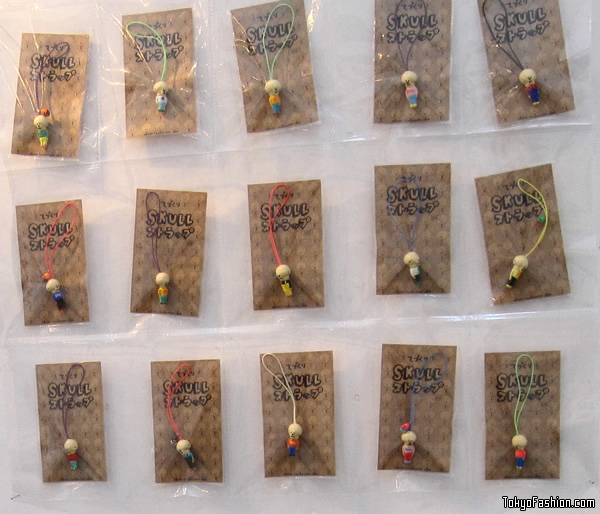 If you are interested in visiting the Kaori Takahashi "Hone Sapiensu" show, it runs today through July 28, 2009 at the Space Rocket Gallery in Harajuku. The gallery website is here and the artist's official website is here. We have also posted more and bigger pictures on the Tokyo Fashion Flickr page.