Keita Maruyama Tokyo Paris 2012 S/S
The 2012 S/S edition of Japan Fashion Week (aka Mercedes-Benz Fashion Week) in Tokyo is under way! Several times each day, TokyoFashion.com's contributors are reporting back from runway shows and events all over town. Be sure to check out all of our Mercedes-Benz Fashion Week Tokyo coverage.
On Friday, October 21st, Japanese label Keita Maruyama Tokyo Paris showcased their 2012 Spring/Summer collection on the runway at Tokyo Midtown.
Brand founder Keita Maruyama graduated from Bunka Fashion College in 1987. He worked in the Japanese apparel industry, and also designed costumed for musicians and actors on the side. In 1994, he debuted his collection in Tokyo, winning the Mainichi Fashion Grand Prix New Face Award and Shiseido Sponsorship Award in 1996.
The Keita Maruyama Tokyo Paris 2012 S/S collection shown at Japan Fashion Week was titled "Save The Last Dance For Me". The theme of the show was a giant dance party complete with a huge lighted disco ball and DJ Hazuki (a well known DJ in the Tokyo club scene) working the turntables from a booth onstage. The collection itself was large and varied, but the outfits seemed to tie together through a loose "beach party" theme, with tropical prints, denim, some Chinese patterns, knit, and more. The grand finale featured a beautiful mermaid dress. After the runway walk was over, the models came out with the designer, all dressed in Playboy bunny attire and – in keeping with the theme of the collection – ready to party. Korean singer Juno and Japanese supermodel Tao Okamoto both walked in the show.
Click any of the Keita Maruyama collection pictures below to see them in high resolution.
Keita Maruyama Tokyo Paris 2012 Spring/Summer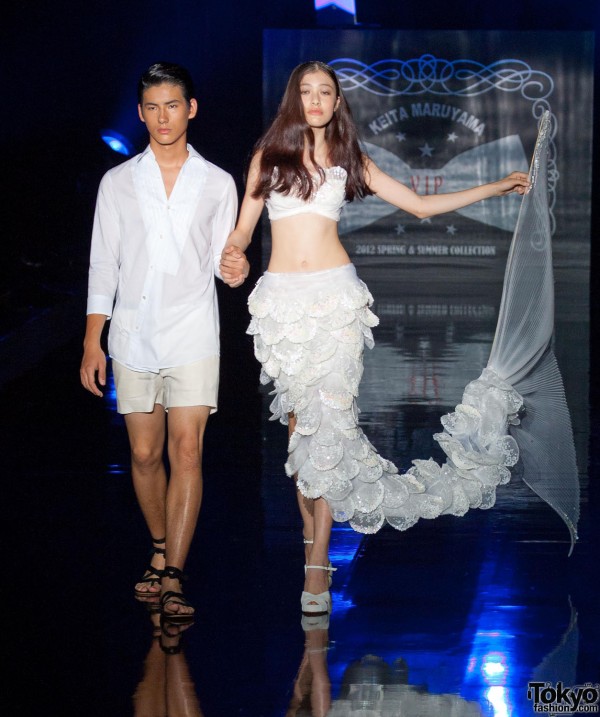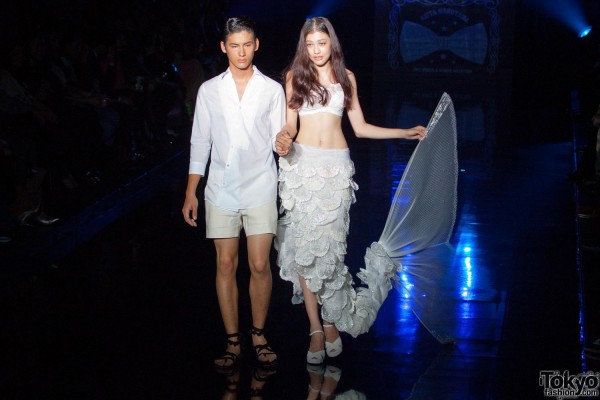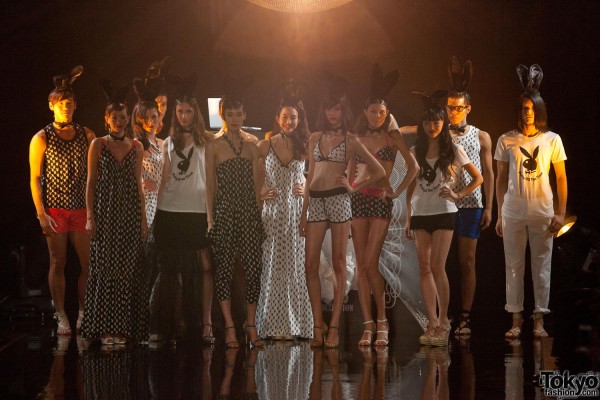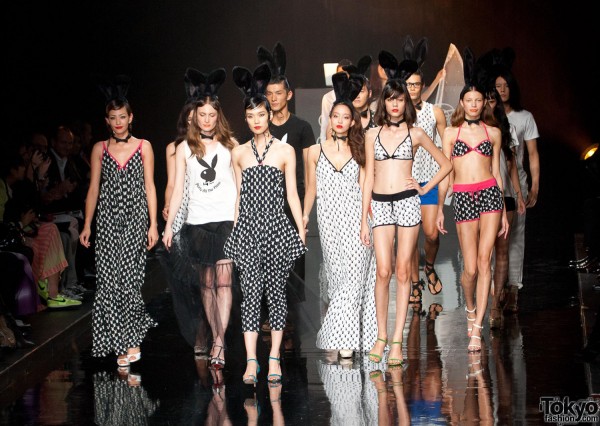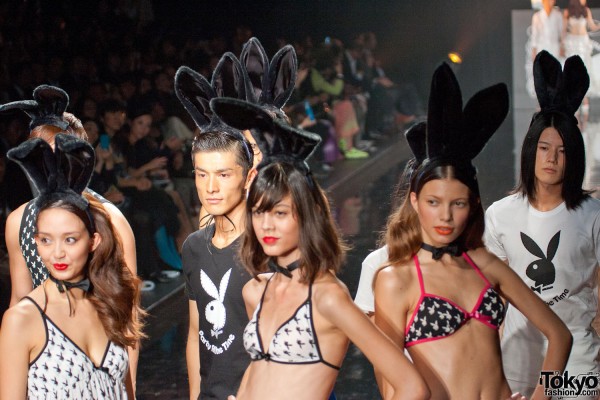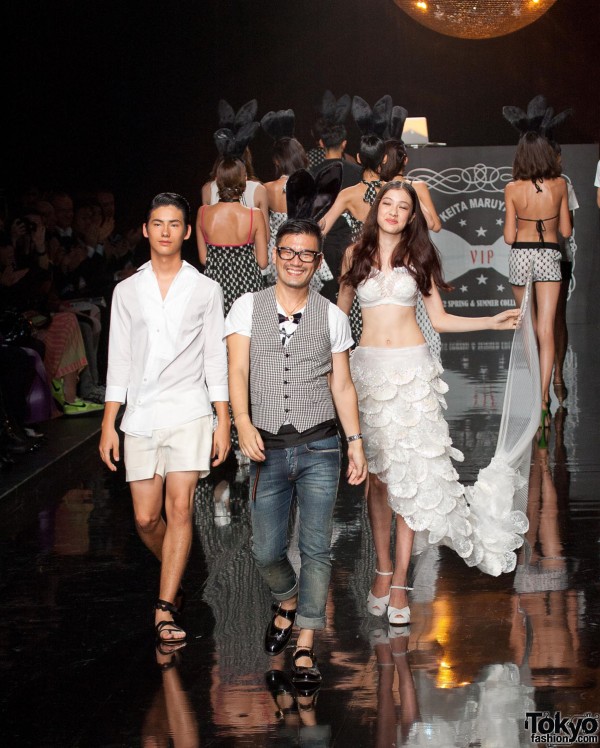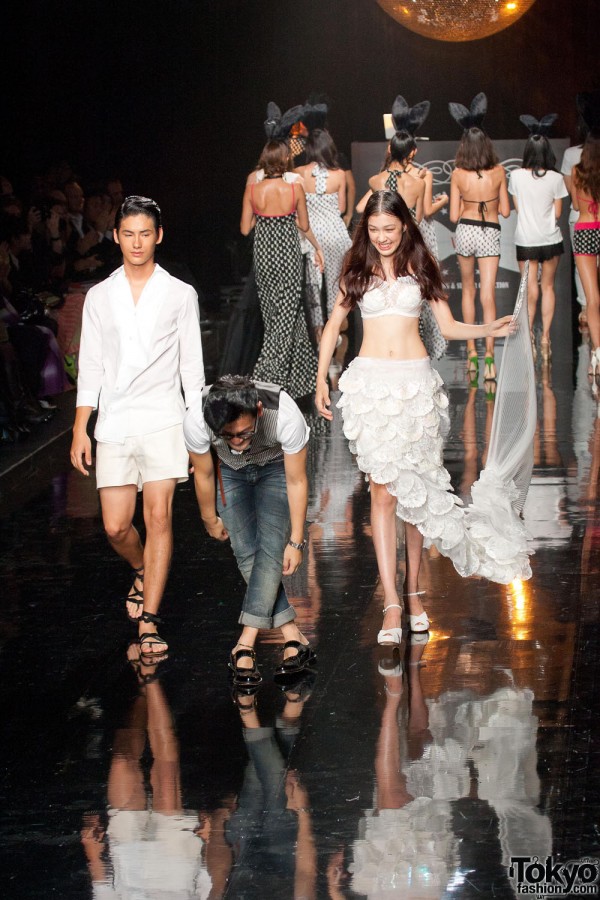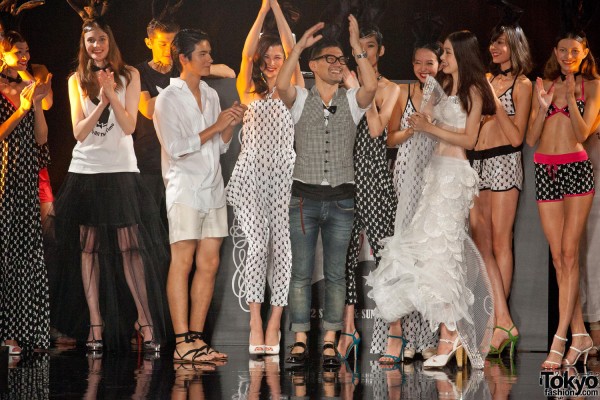 Click any of the Keita Maruyama pictures to enlarge them!
External Link: Keita Maruyama Tokyo Paris Official Website
***
About the photographer:
Michael Steinebach has been fortunate enough to travel and see the world. Exposed to the limitless possibilities of photography 20 years ago, he grew up looking at things differently. He currently shoots in the areas of people, fashion, and news photography in Japan. He maintains a Facebook page with samples of his work. He can be emailed about contract work or with questions or comments on his photography.