LeSportsac A.I.R. Popup Shop in Harajuku
On April 28th, LeSportsac will open a new store on Cat Street between Shibuya and Harajuku. The new shop is a special limited edition popup shop showcasing the LeSportsac Artist In Residence (A.I.R.) collection. The A.I.R. collection of bags was launched in 2008 as a collaboration with international emerging artists. Though the A.I.R. project has been around for several years, the Harajuku store will be the first ever A.I.R. popup shop.
The first three artists to be featured in the LeSportsac Artist In Residence Harajuku popup shop will be New York-based Kevin Devine, Japanese artist Matsuyama Tomokazu, and London-based Katharina Leuzinger. Each of the artists will be represented at the store by bag collections that they have created for LeSportsac. Besides the Harajuku shop, LeSportsac will be doing some special promotion for the A.I.R. collection at various other locations around Tokyo, including LaForet Harajuku and several other department stores.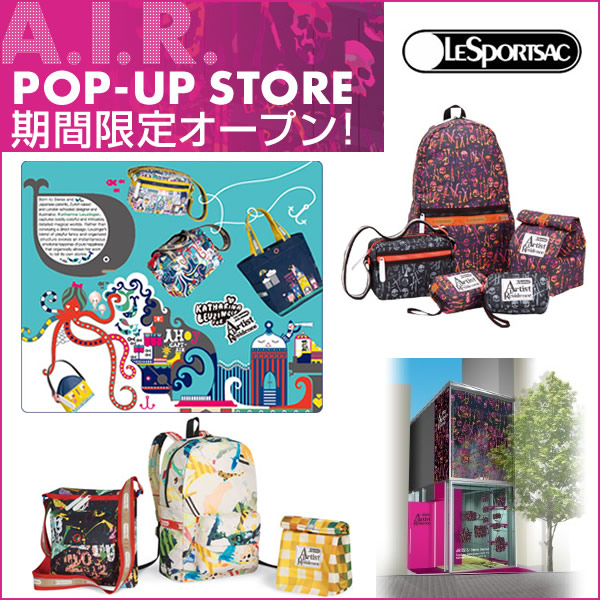 One of the interesting things about the shop itself is that it is an extremely narrow glass building wedged in between two other buildings. From the outside of the building, you can see everything inside, and even out the other side of the building. This unique location was previously home to a Japanese women's clothing boutique called "The Wrong Gallery".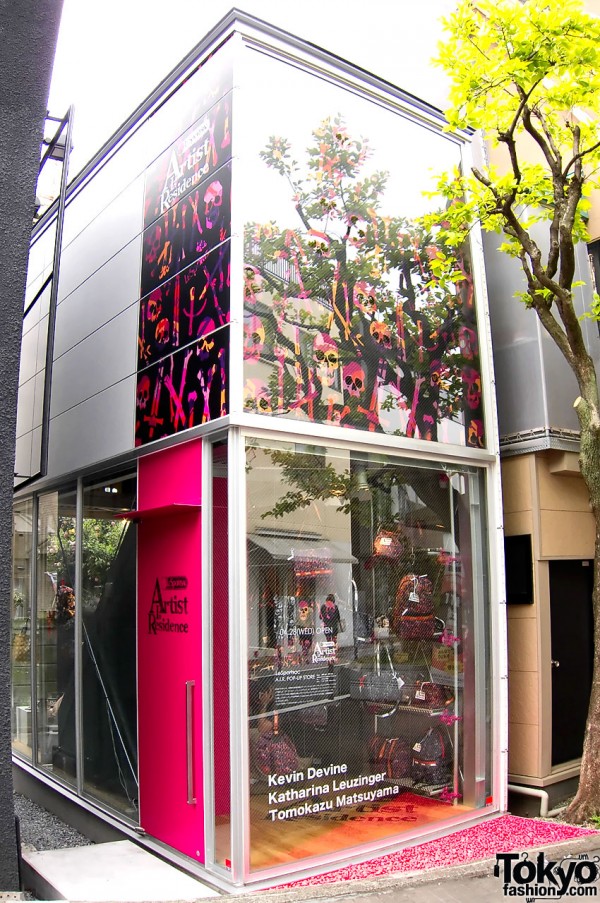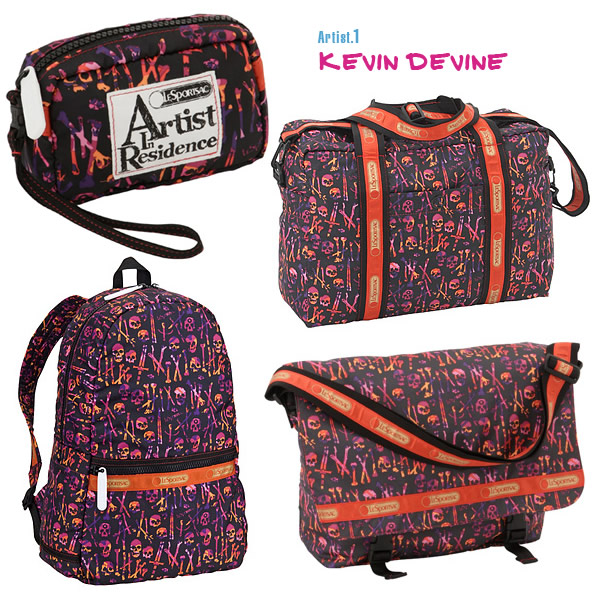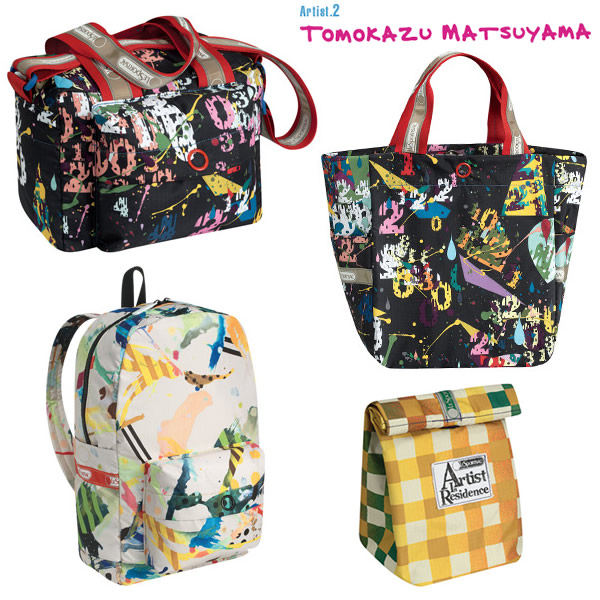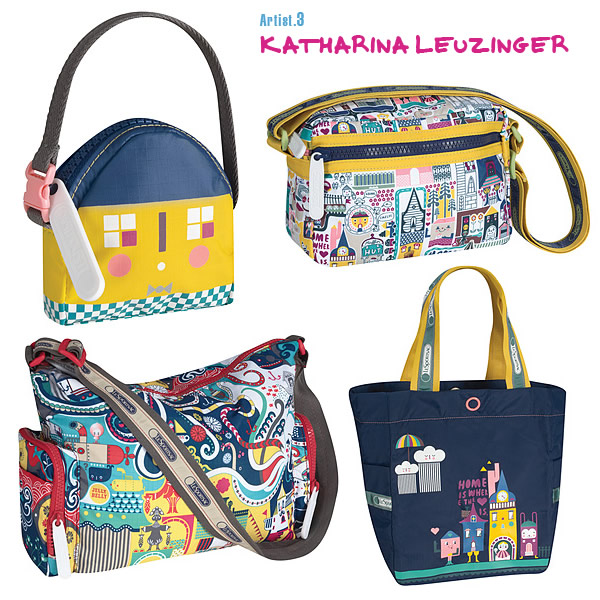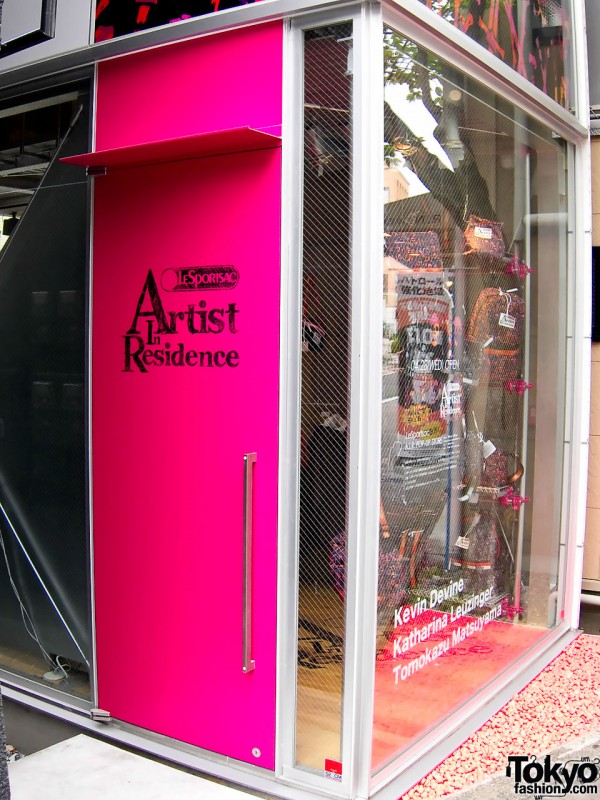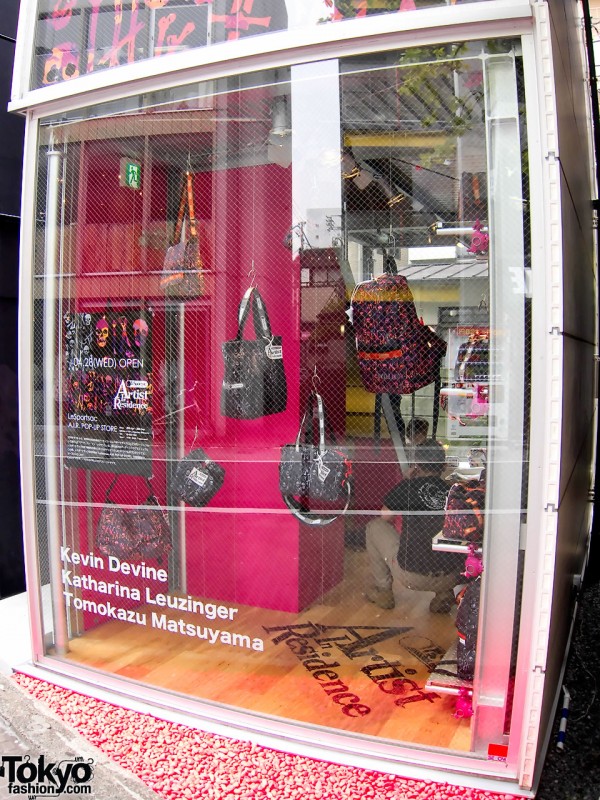 LeSportsac Harajuku Artist In Residence Popup Shop:
What: LeSportsac A.I.R. Pop-up Store
When: April 28, 2010 – September 2010
Hours: 11:00-20:00
Address: 6-15-6 Jingumae, Shibuya-ku, Tokyo, Japan
Phone: 03-5467-7881
Website: LeSportsac Japan