Marc Fisher Shoes Tokyo Closing Sale
I was walking in the Aoyama area of Tokyo on Saturday and I noticed that the Marc Fisher Shoes shop was packed with Japanese women. A closer look revealed signs in the window that said "Closing Sale". Not sure if it's closing for good or closing for remodel ("renewal", as they say in Japan). I saw an article online that said that store opened in the fall of 2006, so that's not very long ago if it really is closing already.
Anyways, if you are in Tokyo and interested in getting a good deal on some discount Marc Fisher shoes and/or boots, the closing sale is on now. Here are a couple of pictures of the shop and the signs in the window.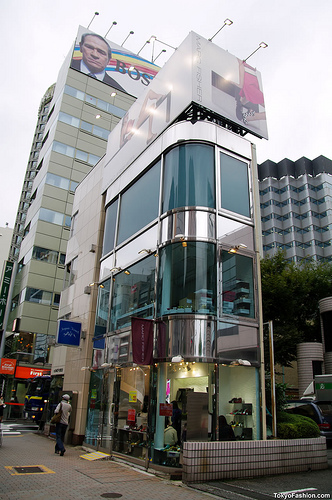 If you look in the shop window in the second picture, you can see that they are stocking high heels, boots, flats, and other shoes. Here is the store info:
What: Marc Fisher Japan
Where: Aoyama, Tokyo
Address: 5-53-4 Jingu-mae Shibuya-ku, Tokyo
Phone: 03-5468-8023
Map: Map Link
And finally, a little bit of background info: Marc Fisher is an American fashion designer and the son of the famous shoe industry guru Jerome Fisher – founder of the brand Nine West. It's not exactly Japanese fashion, but certainly fashion in Japan.