Masaru Ozaki Christmas Tree Cubes at Parco Shibuya
It's getting close to the end of year, and that means that the Christmas spirit is in the air in Japan. New Years Day – rather than Christmas – is the big year-end holiday here, but Christmas is still recognized as an opportunity for shops to have big sales, as a time for Japanese couples to get cozy, and as an excuse for everyone to have fun.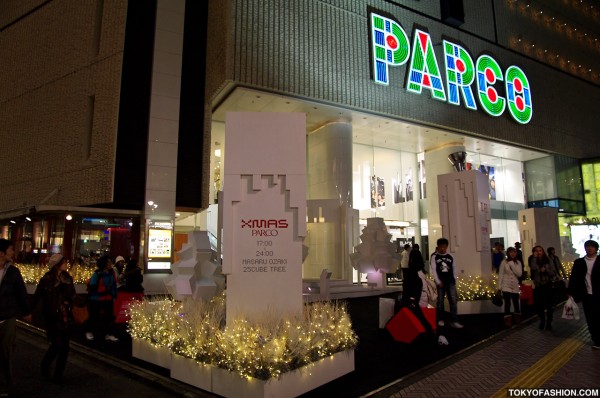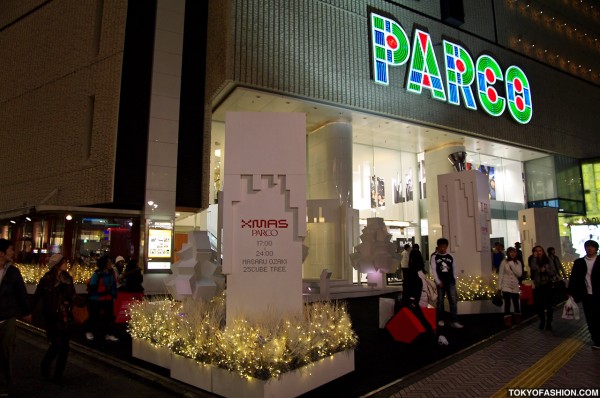 One of the Christmas 2009 celebrations in Tokyo this year is happening at Parco in Shibuya. Parco has commissioned the internationally-known Japanese light installation artist Masaru Ozaki to create a Christmas tree installation in front of the Parco #1 building. The display – which celebrates Parco Shibuya's 40th anniversary – was launched to coincide with the Masaru Ozaki art exhibition taking place November 7th-23rd at the Parco Factory gallery. But even if you miss the inside exhibition, you can still check out the Masaru Ozaki cube Christmas trees out in front of Parco. It's free!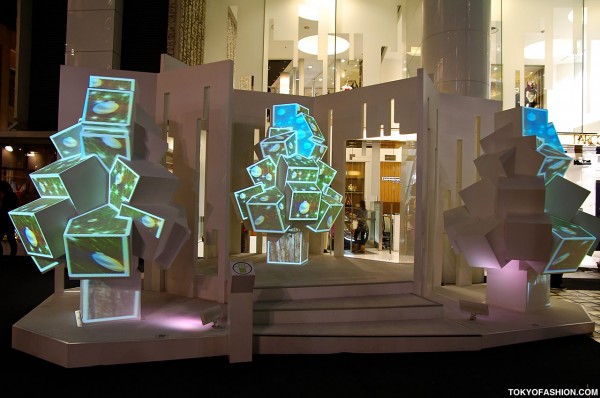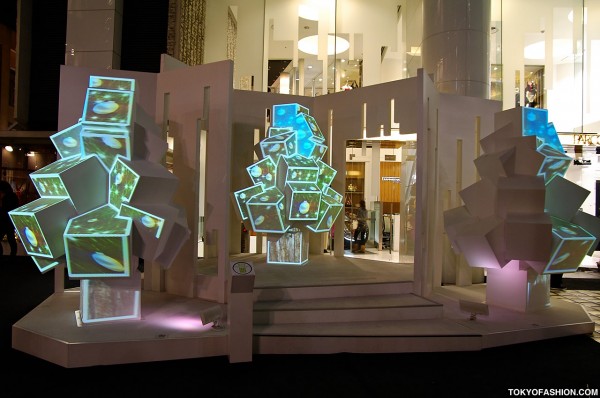 Like many of Masaru Ozaki's other works, the Shibuya Christmas trees feature light projections onto surfaces to make those surfaces appear to come to life. In this case, the surfaces on which the light show is projected onto are white cubes of various sizes stacked into the shape of a Christmas tree forest. This cube tree forest is installed in the area between the sidewalk and the front entrance of Parco Shibuya.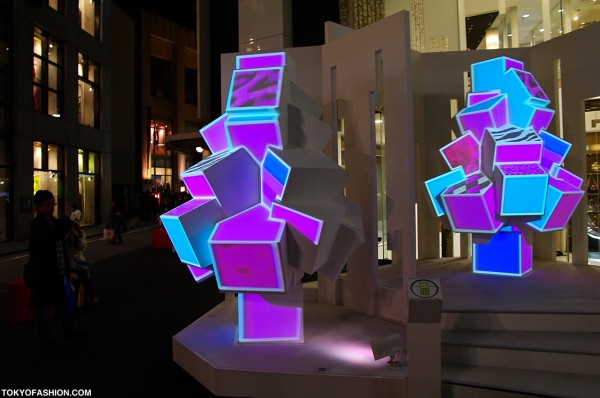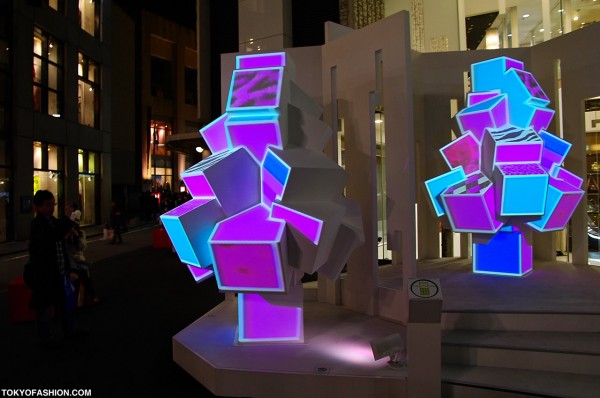 At first glance, the Masaru Ozaki Christmas trees just look like a strange white geometric interpretation of real holiday trees. But, the trees become interesting when Ozaki's light show is triggered by a passerby swiping his or her phone onto a special scanner. Once the phone is scanned, a sound and light show begins, and the previously white Christmas trees suddenly come alive with changing colors and patterns.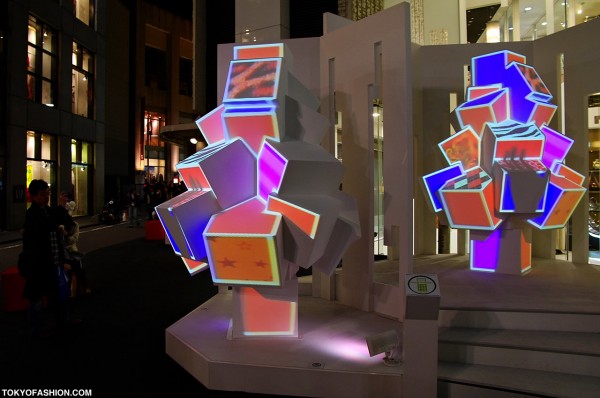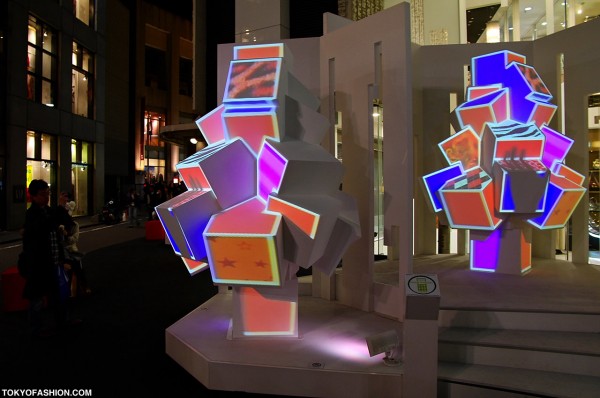 Various animations appear on the sculptures. Red light "paint" drips down the cubes before they are transformed into futuristic neon signs – then changed to a more traditional look, with blinking Christmas ornaments and lights. Then, the projections flash and spin in a blur of colors and patterns. All the while, music plays along with the light show, crowds gather along the sidewalk to enjoy the scene, and Japanese kids (and some older people too) gasp and squeal in delight. Overall, not a bad way to spend a cold winter evening in Tokyo.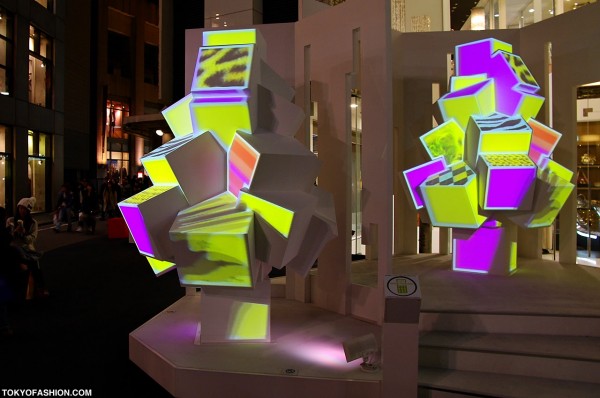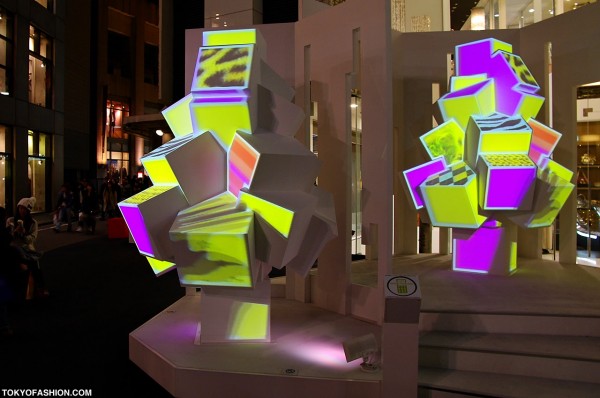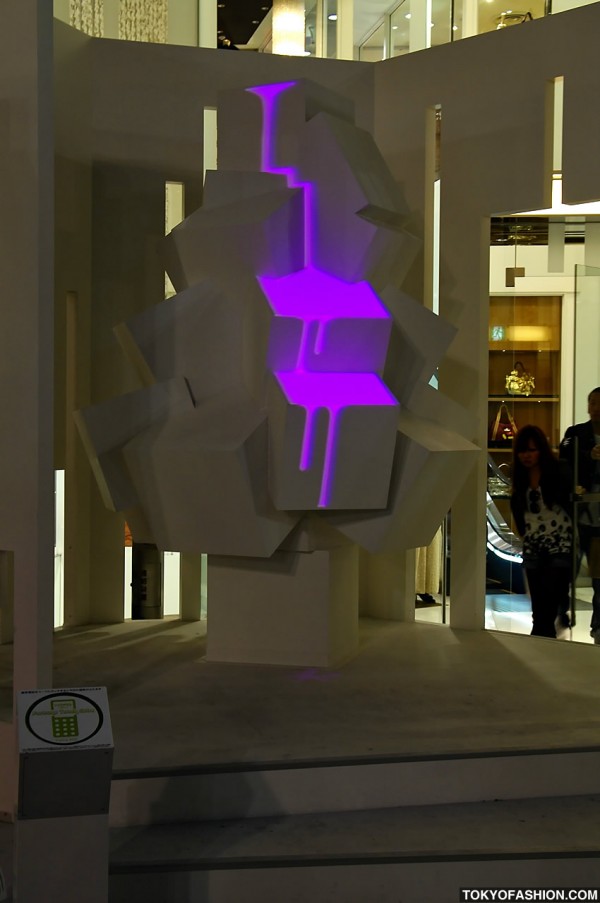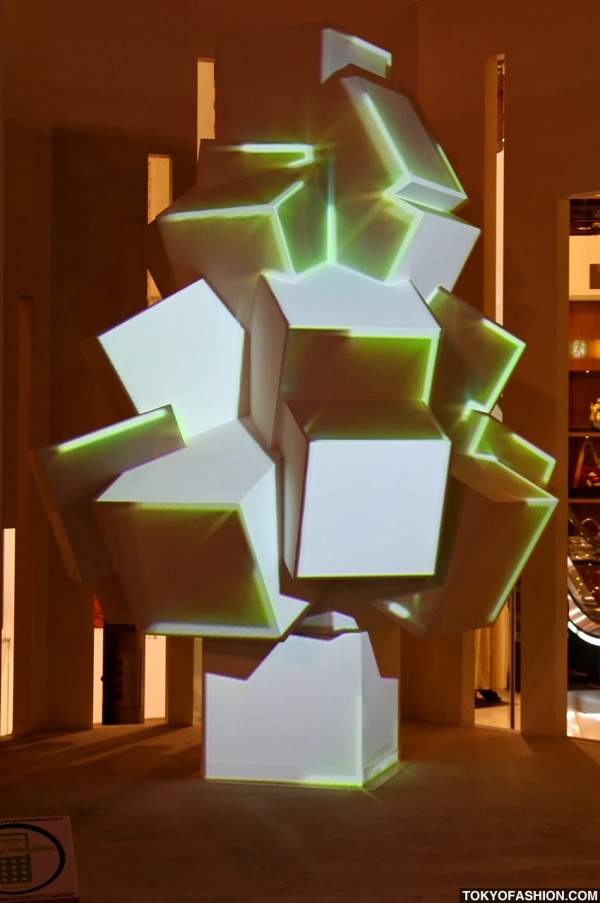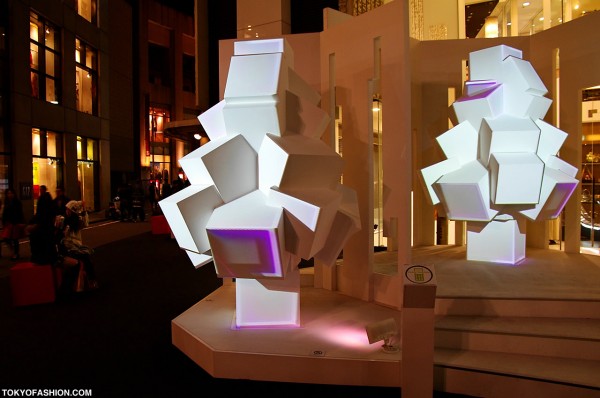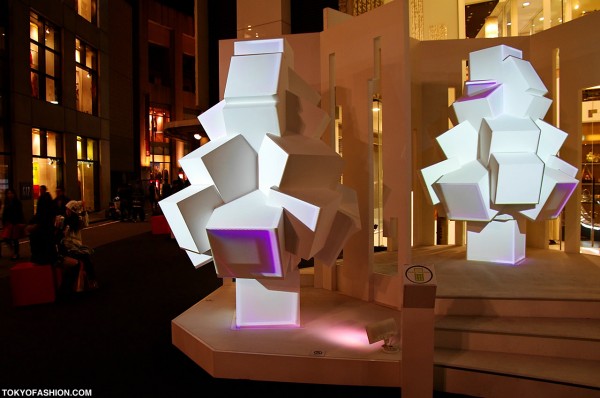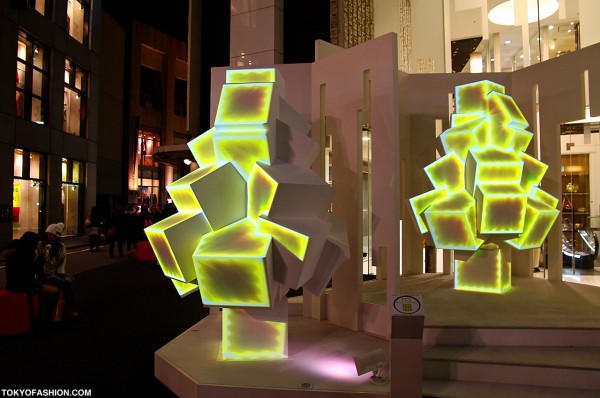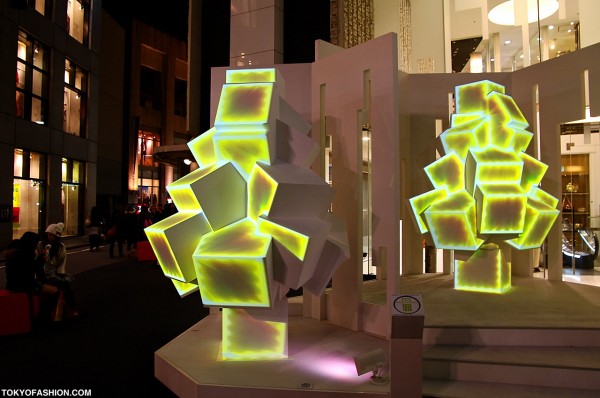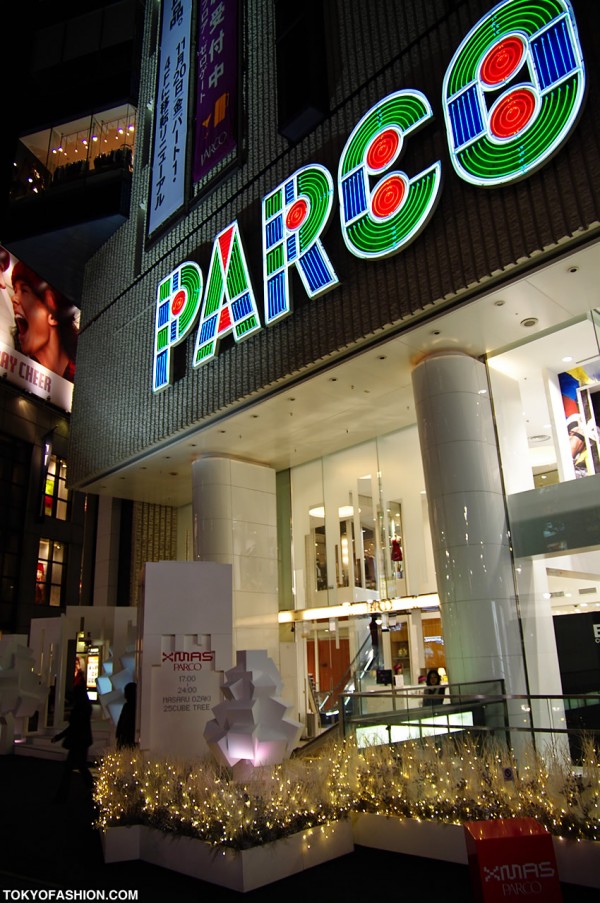 Click any of the pictures to see them larger.
Also, check out our short video showing a virtual snowstorm over the cube Christmas trees. You can even see a few fun Japanese shoppers running through the "snow".
If you plan to go see the Masaru Ozaki cube Christmas trees in Tokyo, the show outside Parco goes on every night through December 25, 2009. Make sure you go after dark, as the video projections aren't too exciting when the sun is shining.