MASQUERADE BANG! Le Baron de Paris Tokyo 4th Anniversary Party Pictures – Day 2
Le Baron de Paris is one of the landmark nightclubs in Tokyo. When they have a birthday party, it's going to be big – "all night" is just getting started. Le Baron's recent 4th Anniversary Party was a non-stop three-night bash. Each night had a different theme and dress code, but the goal was the same – have fun while celebrating four years of one of the most important clubs in Tokyo's hyper-active nightlife scene. We previously brought you a report on the first night (Tokyo Bang!). Now it's time to show you pictures of the second night, MASQUERADE BANG!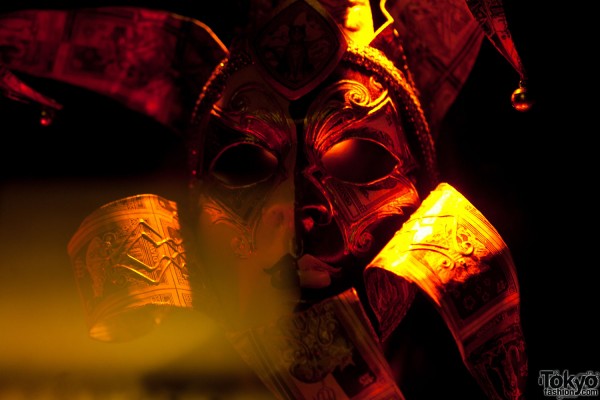 The dress code of MASQUERADE BANG! was, of course, masquerade – with party-goers sporting a variety of masks, headdresses, and masquerade-ball-themed attire. The night's soundtrack was provided by Nylon Mag/Elle stylist Peli, Shoichi Kajino from the music label L'Appareil Photo, and – back for a second night of mayhem – NYC-based The Shining Twins. Attendees were also treated to a performance by retro dance group Fujin Raijin and the hot hot hot Reserved featuring Noemi & Momoko.
The Le Baron Tokyo crew were kind enough to invite us to all three nights of their 4th birthday party. So, after recharging our camera, we headed back out for a second night of music, fashion, drinking, and general madness. Check out all of our photos of MASQUERADE BANG!, and remember that clicking on any of them will bring up huge hi-res versions! (Also, check back soon for our pictures from day three!)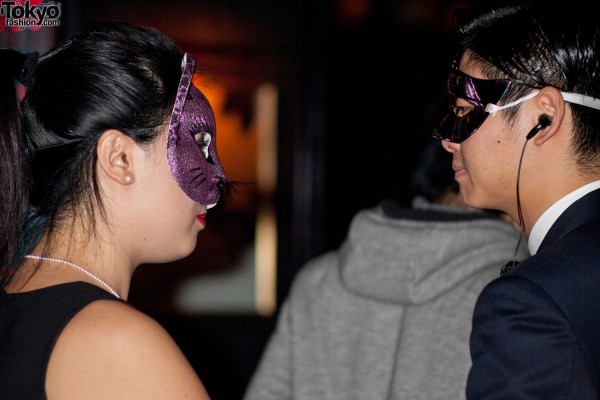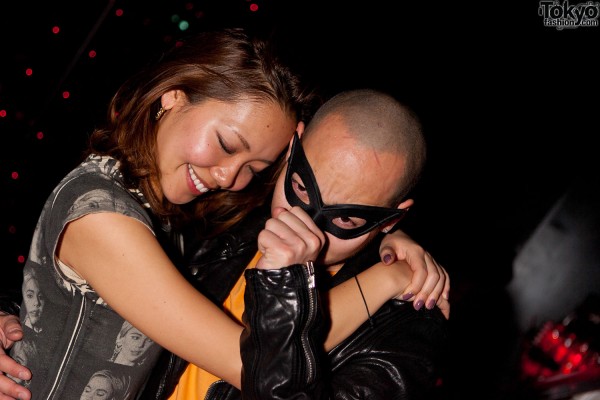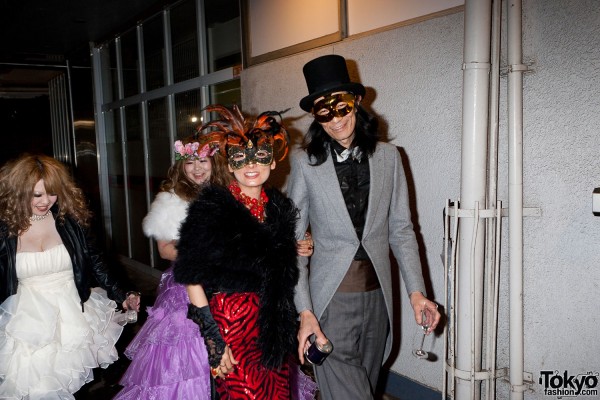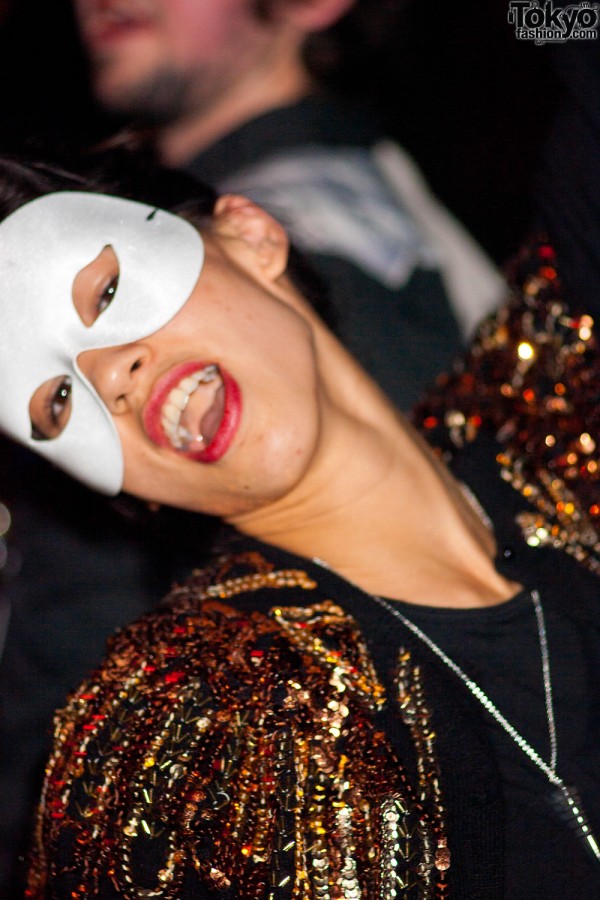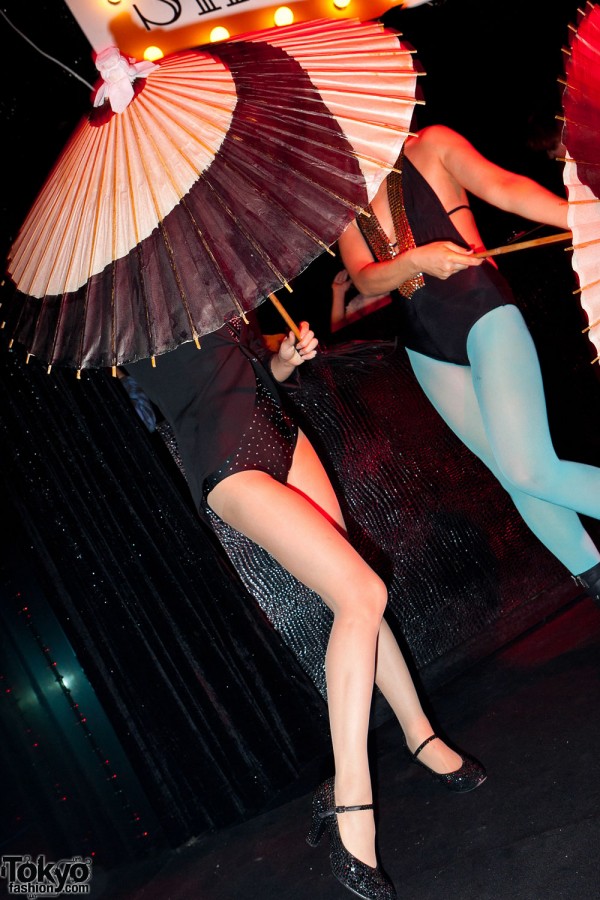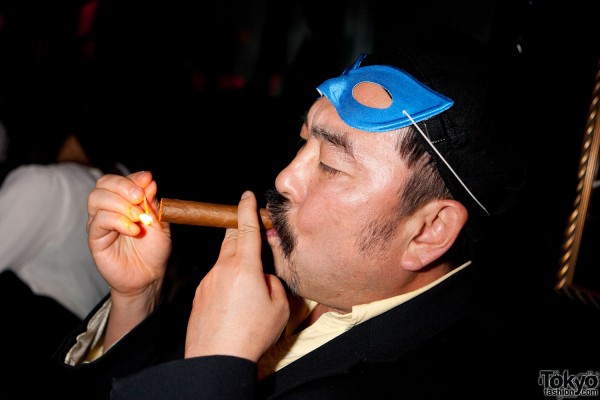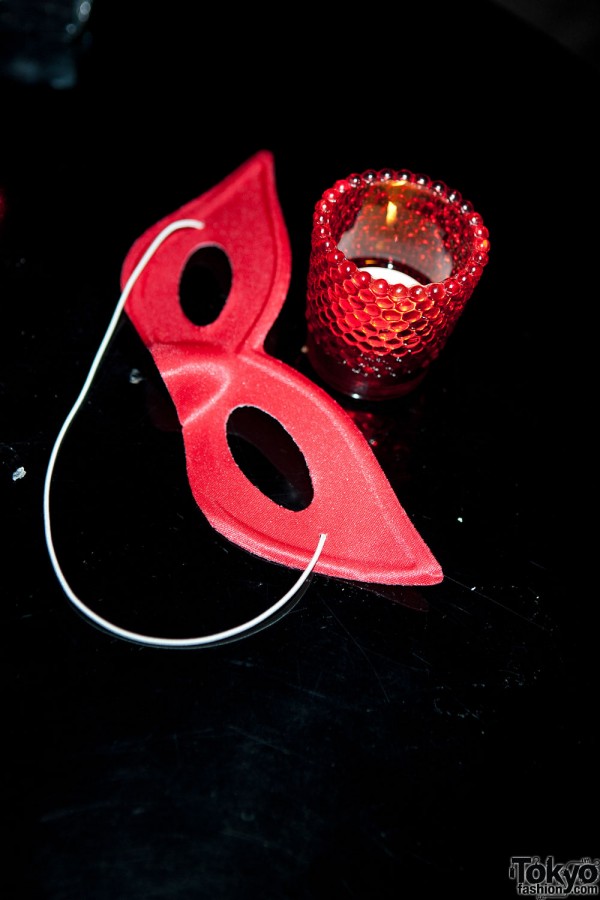 Click any of the pictures to blow them up!
Here are the full details of the MASQUERADE BANG! Party, Nov 26, 2010:
Guest Music Selectors:
Peli
Shoichi Kajino
Two Princes (Rob Judges & Mike Ness)
The Shining Twins (from NYC)
Live Performance:
Fujin Rajin
Reserved (Noemi & Momoko)
Dress Code:
Costume, Mask, Headdresses
Venetian Mask Contribution:
MR. Waseda (Cigar Bar Spirits)
Supported by:
Dom Perignon
Check out the websites of the artists & the club here:
About the photographer:
Michael Steinebach has been fortunate enough to travel and see the world. Exposed to the limitless possibilities of photography 20 years ago, he grew up looking at things differently. He currently shoots in the areas of people, fashion, and news photography in Japan. He maintains a Facebook page with samples of his work. He can be emailed about contract work or with questions or comments on his photography.