Musashino Incubate Shop Harajuku 2009
It's September again, and that means it's time for the Musashino Fashion College Incubate shop to re-appear in Harajuku. The 2009 Incubate shop opened last week and will stay open through the end of this month. The shop is on Cat Street in Harajuku, very near to where last year's shop was located.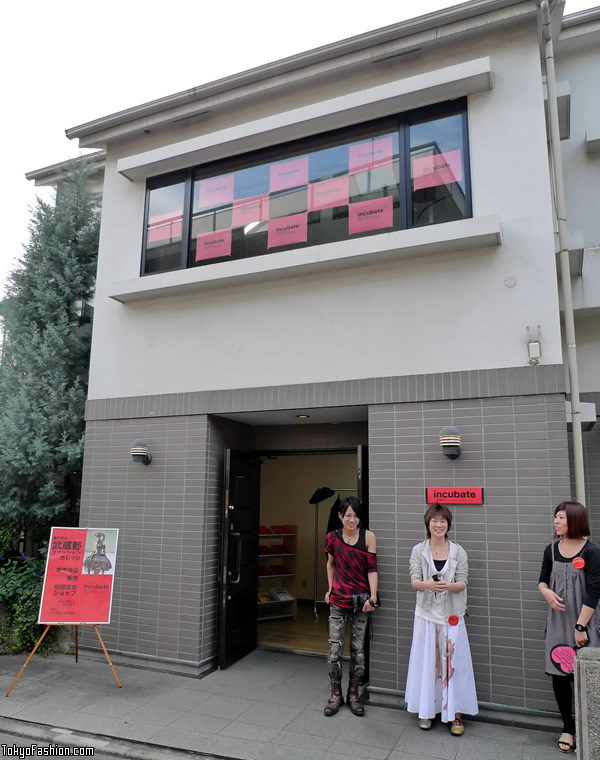 As we reported last year, the Incubate shop allows students of Tokyo's Musashino College to sell their own indie fashion creations as well as allowing the students to get some real world experience with setting up, managing, and working in a Japanese fashion boutique. All of the items in the shop – from simple hair accessories, to print t-shirts, to dresses, to full on head-to-toe gothic lolita outfits – are created by students of the school. The clothing and accessories are all for sale at reasonable prices and all of the items are unique.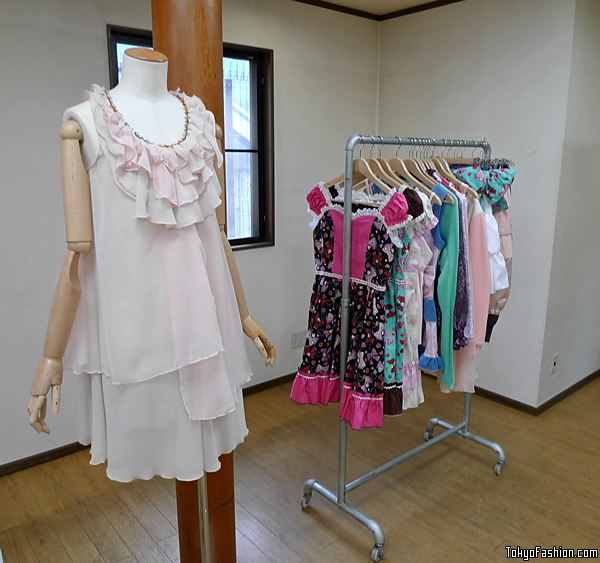 If you're looking to find the latest fashion from Tokyo's next generation of up-and-coming fashion designers, or if you just like supporting indie fashion and chatting with friendly fashion school students, the Musashino Incubate Shop is highly recommended. When we visited, everyone in the shop was very friendly and happy to spend time talking about fashion, school, and other random subjects.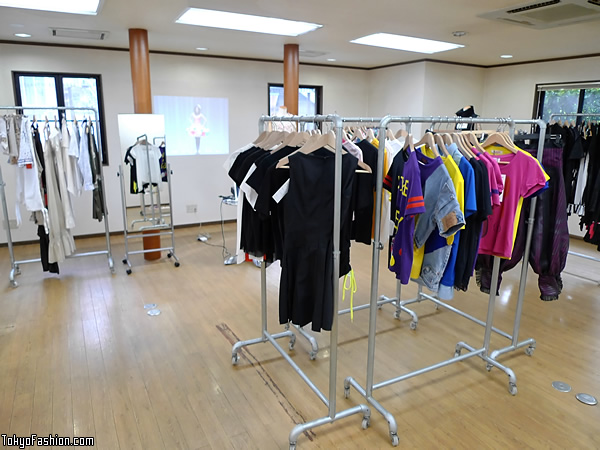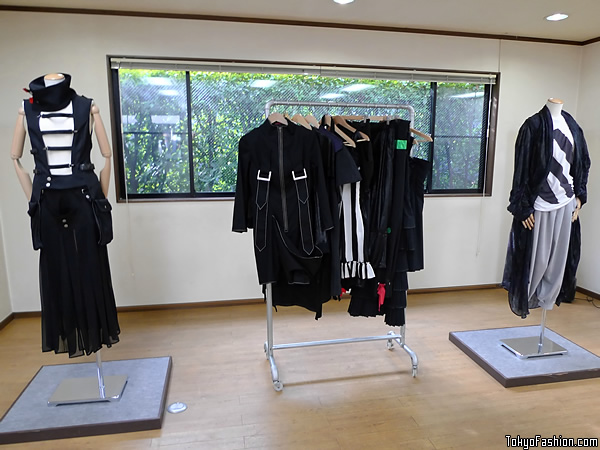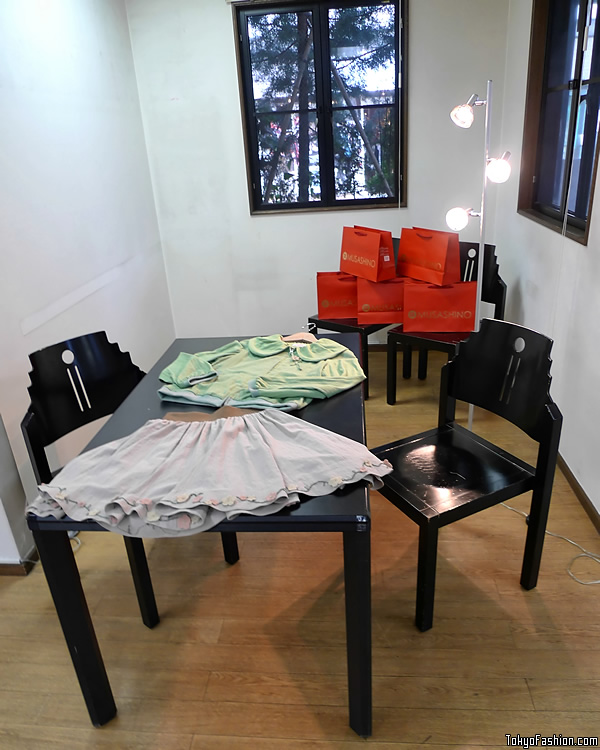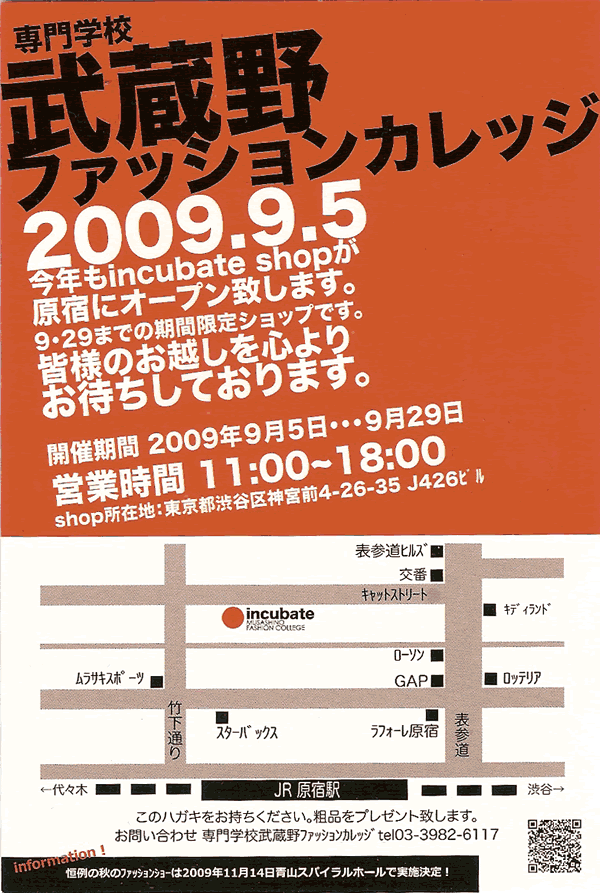 The Musashino Incubate Shop Harajuku is open from September 5th to September 29, 2009. It is located on Cat Street near where Cat Street meets Takeshita Dori. Here are all the details you need if you want to check it out.
Incubate Shop 2009 Info:
What: Temporary shop run by the students of Musashino Fashion College & selling their creations.
Where: 4-26-35 Jingumae, Shibuya-ku, Tokyo
When: Open now through September 29, 2009
Nearest Stations: Harajuku Station, Omotesando Station, or Meiji Jingumae Station
Map: See the flier above. On Cat Street near the corner of Takeshita Dori and Cat.
Website: Musashino Official Site