Negoto to Battle Kyary & Momoiro Clover Z at Harajuku Kawaii Spring 2012
"HARAJUKU KAWAii Spring 2012 supported by Fulltool" has confirmed the appearance of an additional musical artist – Negoto! Japanese girl pop group Negoto will battle the previously announced guests Kyary Pamyu Pamyu and Momoiro Clover Z at the upcoming edition of Harajuku Kawaii. Besides the kawaii musical battles, Harajuku-friendly fashion brands including SPINNS, Namaiki, Mysty Woman, Earth Music & Ecology, and Ships will hold fashion shows to present their spring collections.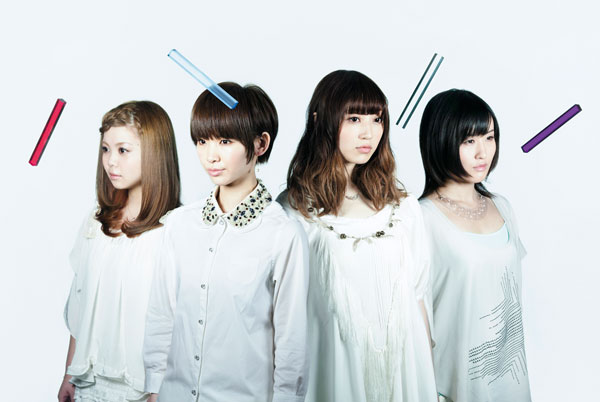 With the theme of "Spreading Harajuku's kawaii culture to the world", the event will be held at Tokyo Big Site on 24th March (Sat). HARAJUKU KAWAii Spring 2012 is Japan's biggest Harajuku-specific girls' event. TokyoFashion.com has been covering the event since it was first launched. Don't miss our previous Harajuku Kawaii pictures, also featuring Kyary!
For Harajuku Kawaii Spring 2012, it has been announced that the popular group famous for their genre-less style Negoto will appear in a dream battle with Kyary Pamyu Pamyu and Momoiro Clover Z. Also, famous models from the Harajuku related scene will appear, collaborating with apparel brand stores to present fashion shows featuring the latest kawaii Japanese fashion and hair styles.
HARAJUKU KAWAii was first held in July 2011 as a showcase for kawaii Japanese fashion and music. After being a big sensation, further Harajuku Kawaii shows were held in Tokyo and Osaka. The shows attract fans (mostly girls) of stylish/kawaii fashion of the kind seen on the streets of Harajuku. This time the event has been moved to Tokyo's Big Site and will be the biggest Harajuku Kawaii yet.
Advance tickets are now on sale and are available from Ticket Pia and other ticket agents.
More Harajuku Kawaii Details
What: HARAJUKU KAWAii!!!! 2012 SPRING supported by Fulltool
When: 24 March 2012 (Sat)
Where: Tokyo Big Site, East Hall 5 and 6
Start Time: 15:00
Tickets/Seats: 4,500 yen
[Ticket Agencies]
Ticket Pia (Website)
E+ (Website)
Lawson Ticket (Website)
[Musical Acts]
Guest Artist: Negoto, Kyary Pamyu Pamyu and Momoiro Clover Z.
[Models] (current list, more being added daily):
Aoki Natsuno/ Aoyagi Fumiko/ Aboji/ Arai Midori/ ALI/ Una/ Umemura Hinako/ Ebihara Risa/ Saori Ochiai/ Nami Kaji/ Uemura Misa/ Kimura Misa/ Kondo Natsuko/ Seto Ayumi/ Samukawa Ayana/ Shiho Takechi/ Tanaka Rina/ Kurumi Nakata/ Furuya Misaki/ Maeda Yutaka/ Mikami Misaki/ Mito Natsume/ Yurika Miyashita/ Yasuda Yukiko/ Yamauchi Aina/ Yura/ Yoshida Sumire
[Organizer]
"HARAJUKU KAWAii!!!!" Executive Committee
[Sponsor]
Fulltool
[Produced By]
ASOBISYSTEM / Diskberry.com
Harajuku Kawaii Official Website