Nike Flagship Harajuku Store Opening in November
Nike Japan – unfazed by the bad economy – has announced plans to open a large new store on Omotesando Dori in Harajuku on November 14th, 2009.
The new "Nike Flagship Harajuku" store which will be three stories tall and encompass an impressive 10,265 square feet of floor space. Japanese interior designer Katayama Masamichi is creating the interior of the new building, which is said to contain walls made out of the soles of Nike sneakers.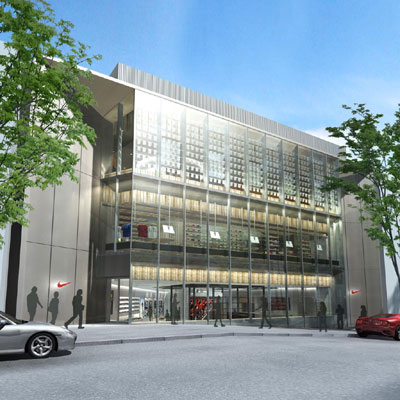 As far as the layout, the first floor of the new shop will be for running gear and various other Nike branded items. The second floor will feature Nike Sportswear (NSW) and a "NIKEiD STUDIO". At the NIKEid Studio, customers will be able to customize their own shoes and bags. Limited edition items – exclusive to the new Nike Flagship Harajuku store – will also be stocked on the second floor. The third floor will be the "Nike Bootroom", specializing in football (soccer for you Americans) equipment, uniforms, and gear as well as services for customizing cleats and logo embroidery. This new Nike Harajuku store will be only the second Nike shop in the world (the other being London) to have a "Nike Bootroom" specialty floor for football gear.
When the shop opens on November 14th, there will be a number of limited edition items available for sale including special collaborations with eleven athletes. Some of the athletes involved in the Nike Harajuku collaboration project will include Nihon Ham Fighters pitcher, Darvish Yu, track and field star Tamesue Dai, as well as Japanese celebrity (and marathon runner) Yasuda Misako. The store also plans to create and release limited edition goods and special Nike sneakers and other models on an ongoing basis.
Here are some pictures of the building (taken today) as they get it ready for next month's opening: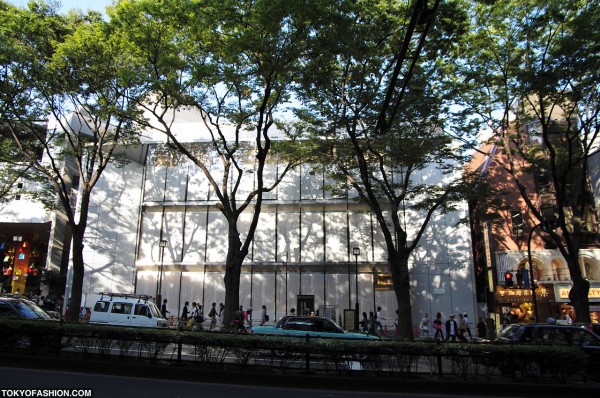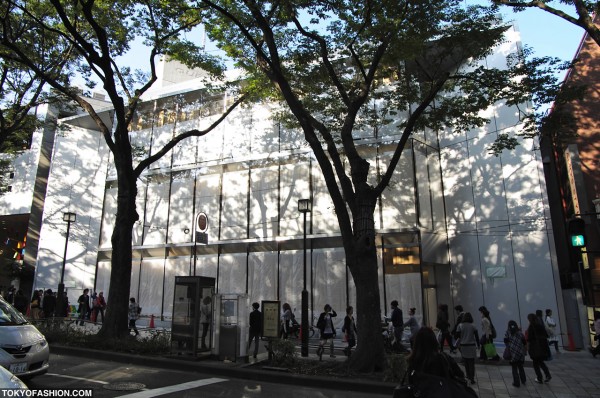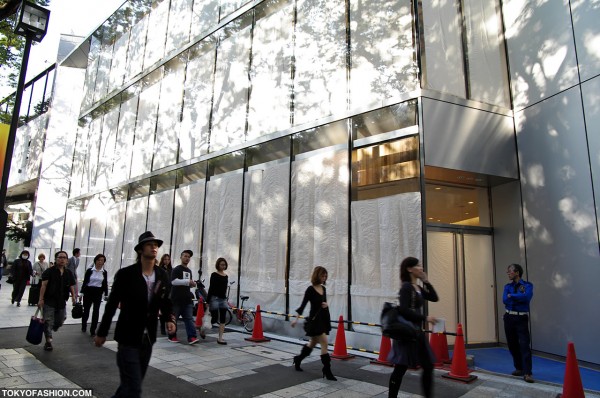 We will have more updates on the new Nike Flagship Harajuku store as the opening date gets closer.