Paul Smith 2012 S/S
The 2012 S/S edition of Japan Fashion Week (aka Mercedes-Benz Fashion Week) in Tokyo is under way! Several times each day, TokyoFashion.com's contributors are reporting back from runway shows and events all over town. Be sure to check out all of our Mercedes-Benz Fashion Week Tokyo coverage.
On Sunday, October 16th, Japanese label Paul Smith held one of the rare non-Japanese designer showcases at this Japan Fashion Week with a presentation of their 2012 Spring/Summer collection on the runway at Tokyo Midtown.
The label Paul Smith was founded by English designer Sir Paul Smith Jr. His story began when left school at the age of 15 to become a racing cyclist. After an accident dashed his bicycle dreams, he put his energy into his work at a clothing warehouse. From such humble beginnings sprouted a menswear collection of such reputation that Queen Elizabeth II knighted its founder in 2000.
Though not a Japanese brand, Paul Smith's menswear has been particularly popular in Japan for over 25 years. Sir Paul Smith is quick to express his love for Japan and its people (over the years, and especially after the earthquake earlier this year), and is very hands-on in his management of his Japanese collections and shops. His menswear, womenswear, and accessories lines can be found all over Tokyo. In addition, Japan is the only place where the Paul Smith collection brand R.Newbold is currently available.
This is the first ever showing of a Paul Smith collection at Japan Fashion Week. Paul Smith showed both menswear and womenswear in his JFW debut. The show started and ended with the designer showing his love and respect for Japan. Sir Paul Smith even went so far as to have the message "I Love Japan" emblazoned across the back of his dress shirt.
Click the thumbnails below to check out the full sized versions of all of the pictures for yourself.
Paul Smith 2012 Spring/Summer Men & Women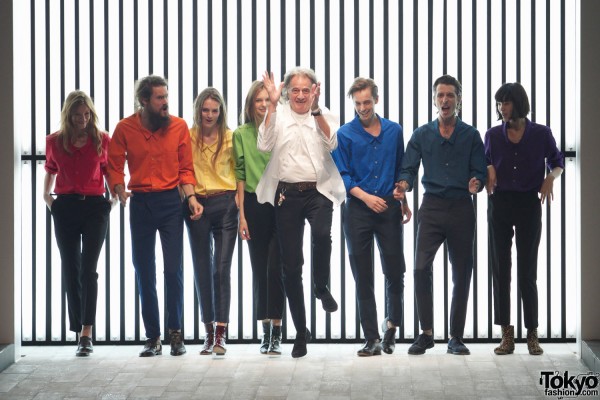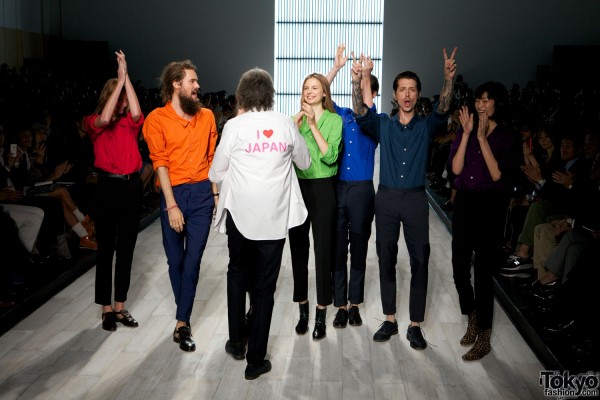 Click any of the Paul Smith pictures to enlarge them!
External Link: Paul Smith Japan Official Website
***
About the photographer:
As long as he is behind his camera Will is a happy man. He has photographed everything from the slums of Bangkok to the catwalks of Tokyo. He is a contract photographer for Lonely Planet, his images and photo essays have appeared in Time Out, The Japan Times, Sportswear International and a variety of other newspapers, magazines and guidebooks around the world and his photo essays from Iraq for The Griffith Review even earned him a mention in the Australian book review of the year in 2006. In addition to his media related work, Will also shoots events, portraits, weddings and the occasional CD cover. Whatever he's working on, he always writes about his jobs and how he goes about them at Will Robb Photography.