Paul Smith Japan Project 10: BAG
On April 10, 2009, Paul Smith Japan will launch a line of super limited edition print shoulder bags. The collection is called "Project 10: BAG", and has been in the works for months. There are 138 different bag designs, which will be sold at 138 different Paul Smith shops throughout Japan. Each bag design in the Project 10: BAG collection will be strictly limited to only 10 pieces. That's right – only 10 of each bag design will be made. How's that for limited?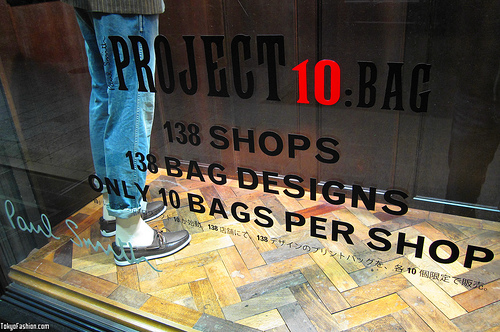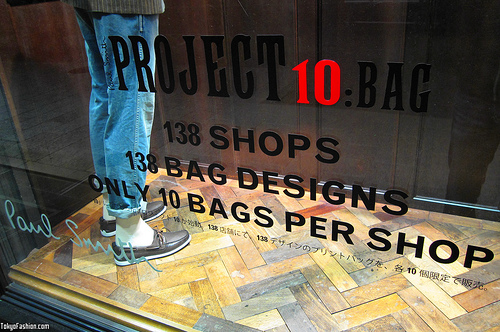 The new Paul Smith Project 10: BAG shoulders bags will only be available at Paul Smith shops inside of Japan. The participating shops include Paul Smith, Paul Smith Collection, Paul Smith Jeans, and Zozo Resort. Each shop will only get 10 bags of a single design – so each design will only be available in one store in the world. The bags will probably sell out faster than you think (that means right away).
We don't have the exact dimensions of the bag right now, but you can see the size of one on a person in the photo of the Paul Smith Harajuku store window below. We do have the prices, and the bags are not cheap – but not ultra expensive – at 48,300 yen (about USD$500) each.
There are 138 different designs for the bags, and each one is limited to ten pieces, so if you are interested, check out the Paul Smith website to view all of the different designs. The website is in Japanese, but the pictures look fine in any language.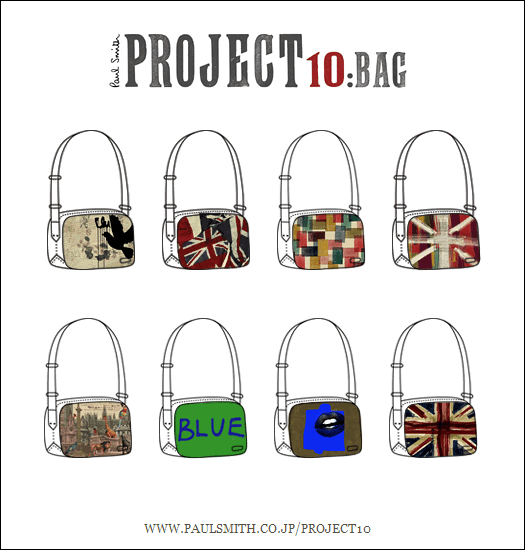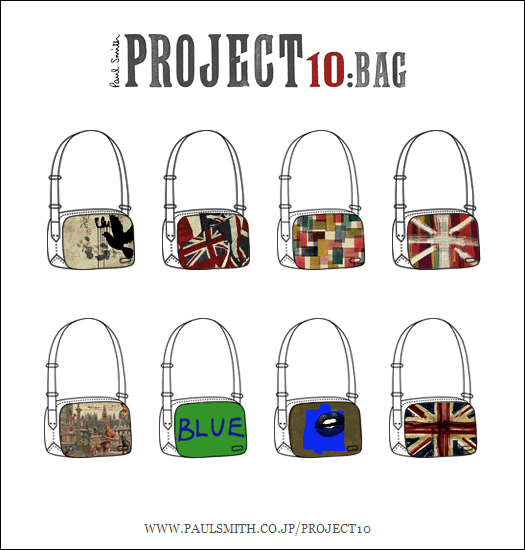 To celebrate the launch of Project 10: BAG, Paul Smith Japan will hold an exhibition at their Paul Smith Space location in the Aoyama area of Tokyo. The exhibition will feature posters of the designs used on the bags as well as photography by Paul Smith himself. The exhibtion opens on April 10th. There is no official word on whether Paul Smith will be at the opening of the exhibition, but he has definitely been known to make the trip to Japan for cool events like this in the past. For more info on the exhibition, check out Tokyo Art Beat.
Once they've hit the street, Tokyo Fashion will try to get our hands on one of these bags so that we can give you closeup photos and more detailed info. That is, if we can get one before they're all gone!