Ripped Leggings & Pink Hair in Harajuku
This super cute pink/red-haired Japanese girl named Coi was nice enough to pose for our photos near the KDDI Design Studio in Harajuku. She told us that she is a designer/stylist herself, so it seemed like a fine location for a few quick pictures. Coi is wearing a dress from H&M belted with a belt from Kinsella, a cardigan and ripped leggings from ZZZ/Sleep, and black Prada platform heels. Her accessories include a cool studded bracelet and dangling metal earrings to add a little extra funkiness to the outfit.
If you can read Japanese, Coi also has her own fashion blog called Hi Konnichiwa – check it out. When we asked about music, Coi told us that one of her favorite bands is KLF.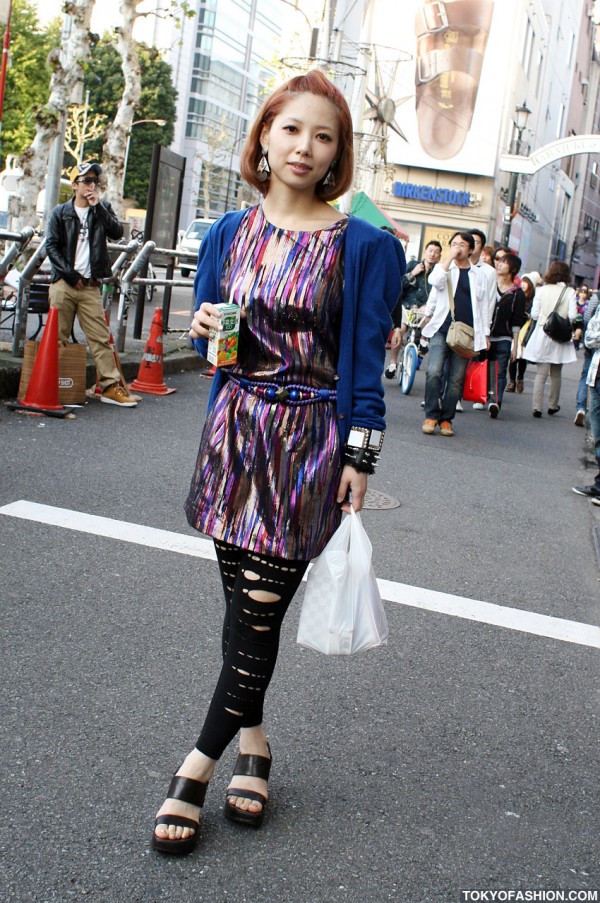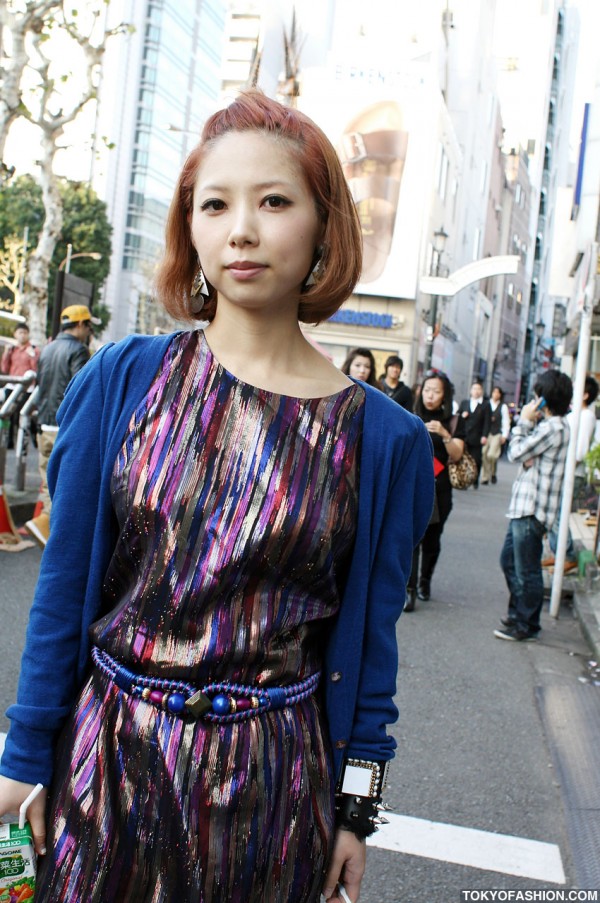 Click any photo to enlarge it.