Ruffled Skirt & Fur Ankle Boots in Harajuku
This stylish 18-year-old Japanese girl was photographed in Harajuku. She said that her entire cute outfit – which consists of a cute t-shirt under a short green military style jacket with a fur collar, ruffled Cotton Candy skirt, black stockings, and fur-lined ankle boots – was purchased at resale/vintage shops. Her bag choice is a dark brown backpack with a stuffed Boof bear from Suzy's Zoo attached to it. She also told us that her favorite fashion brand/shop is Cotton Candy Harajuku and that her musical tastes lean toward Yuki and Judy & Mary.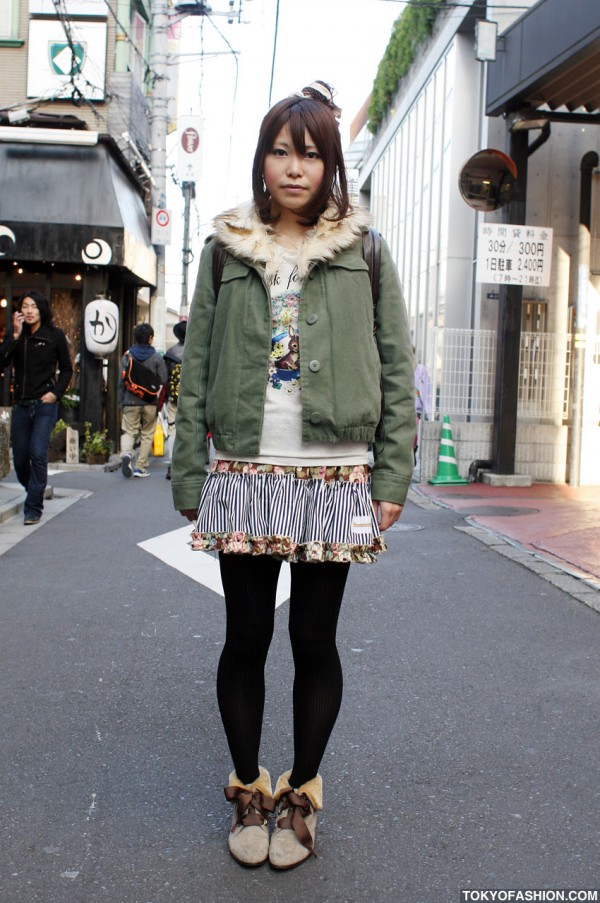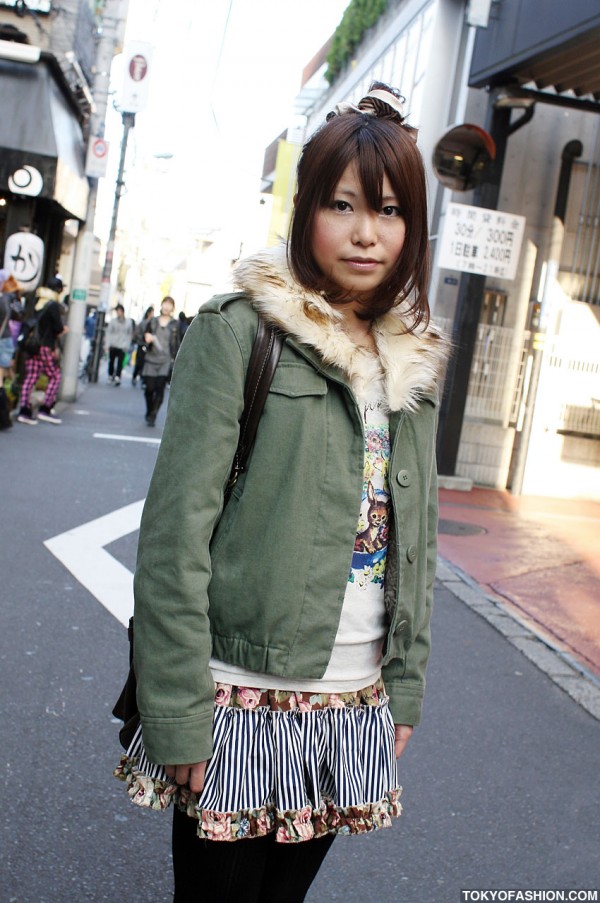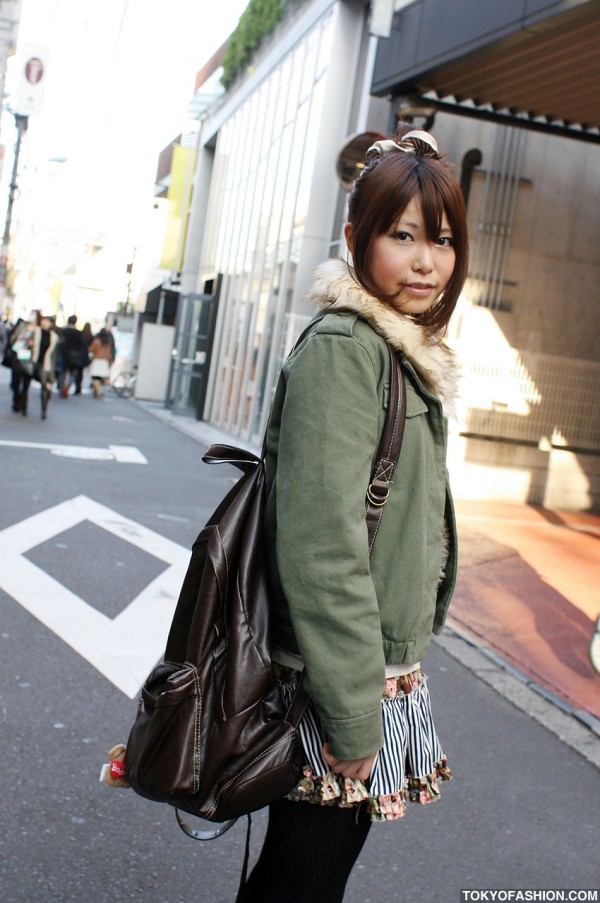 Click any of the pictures to see them in high resolution.