Japanese Girl in ValenTine's High Skirt in Harajuku
This cute 18-year-old Japanese girl – photographed in Harajuku – is being featured on Tokyo Fashion for the second time. Last time, she was wearing a cute Cotton Candy skirt! This time, she's wearing a tiered skirt from the brand ValenTine's High along with a double breasted wool jacket, a plaid top, a knit bonbon beret from Ozoc, a backpack with a cute Suzy's Zoo character dangling from it, black stocking, and Dr. Martens boots. Like last time, she told us that her favorite fashion brand is Cotton Candy & she still likes to listen to Yuki and Judy & Mary.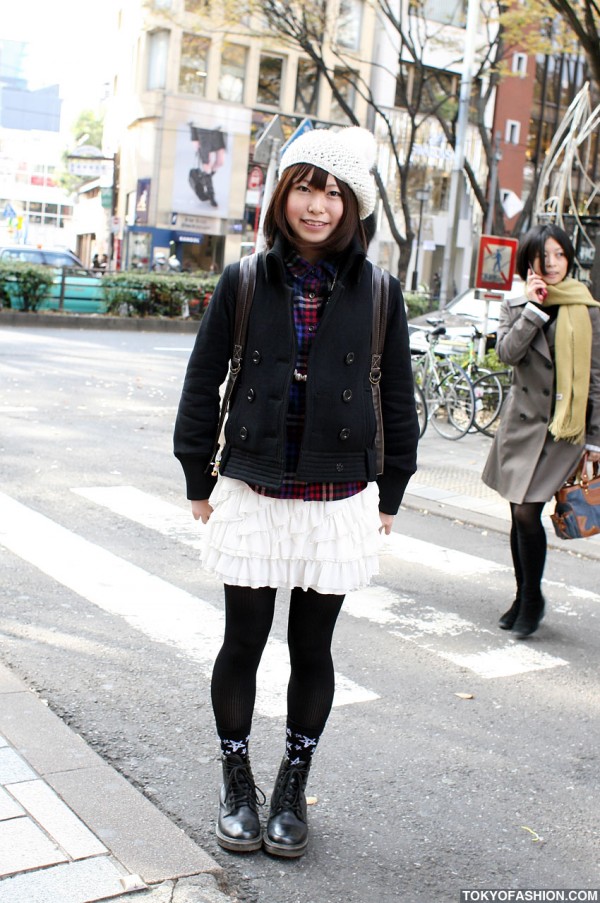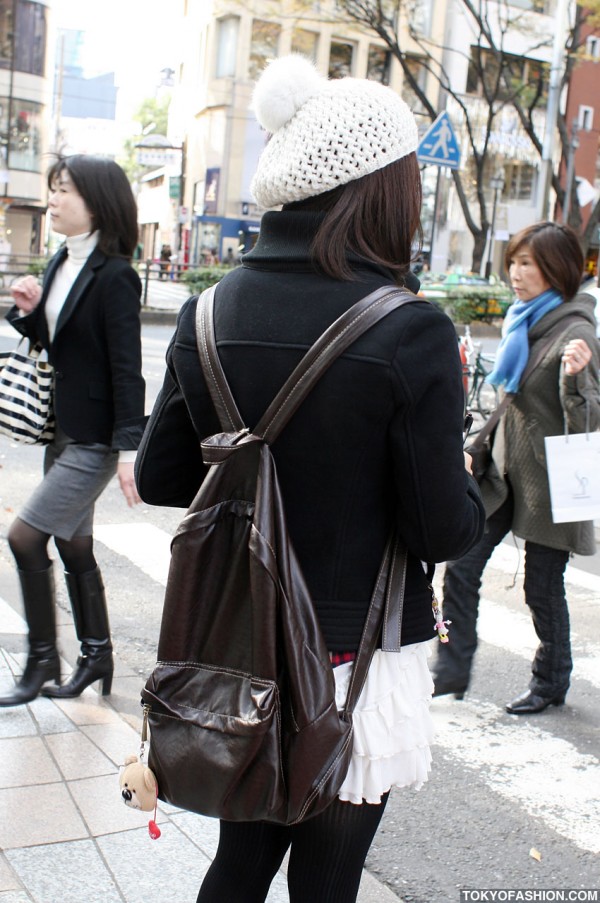 Click any photo to enlarge it.