Leather Bomber Jacket & Jean Shorts in Harajuku
Do you remember this cute 18-year-old Japanese girl? Her name is Mayu, and she's been featured on TokyoFashion.com twice before – here and here. As in the past, we photographed her this time in Harajuku. Her outfit here includes a brown leather bomber jacket from Ray Cassin over a cardigan with cute red heart buttons, a white shirt, Fiorucci jean shorts, black leggings, and leather ankle boots. She said that her fashion favorite brand is (still) Cotton Candy, and that lately she likes listening to Hi-Fi Camp.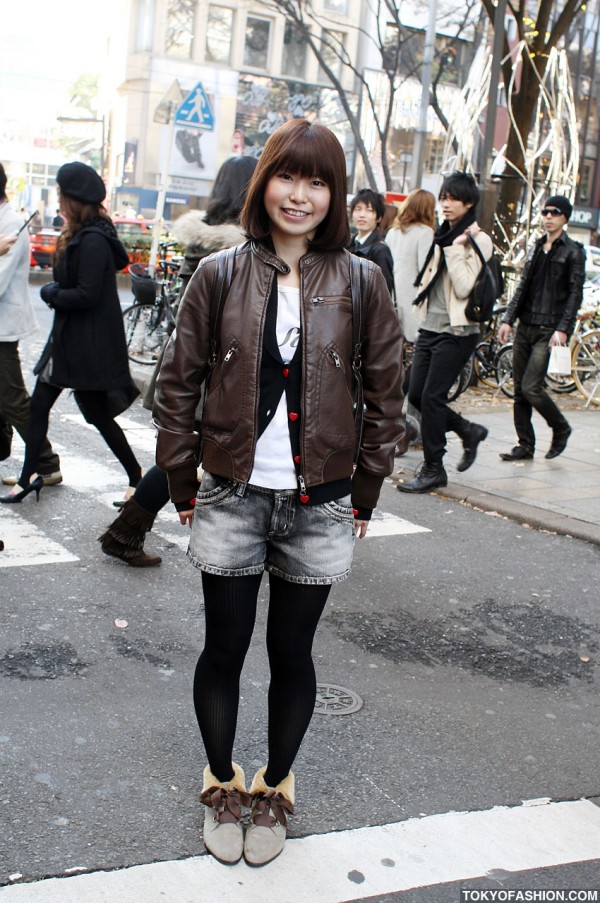 Click either photo to enlarge it.