Shibuya Guys Fashion, Makeup & Pink Hair
These three stylish Japanese guys were nice enough to let us photograph them on Meiji Dori between Shibuya and Harajuku. One guy has amazing pink and silver hair, and the other two have interesting hairstyles. All three appear to be wearing makeup as well.
As far as fashion goes – the guy on the left is wearing an asymmetrical zip up sweatshirt with skulls and pink pockets, a pink t-shirt, Hysteric Glamour jeans featuring the Hysteric Fuck Bear character, and black ugg boots. The guy in the middle is wearing a white button-up shirt over a black shirt, belted jeans, and shiny pointy black boots. The guy on the right is wearing a zebra print shirt, black zip-up jacket, black pants with a row of stripes on them, a jeweled belt and belt buckle, and black suede boots. All three of them are also wearing various pieces of jewelry, and each is carrying a handbag.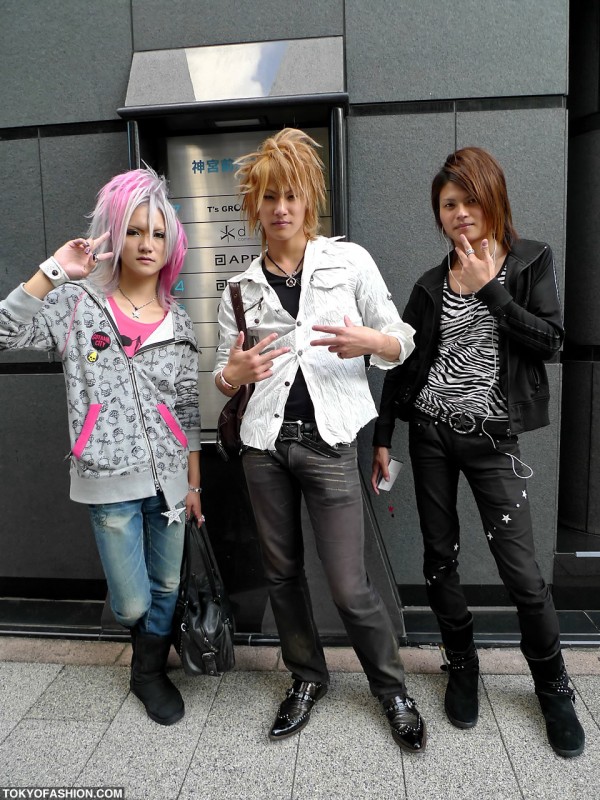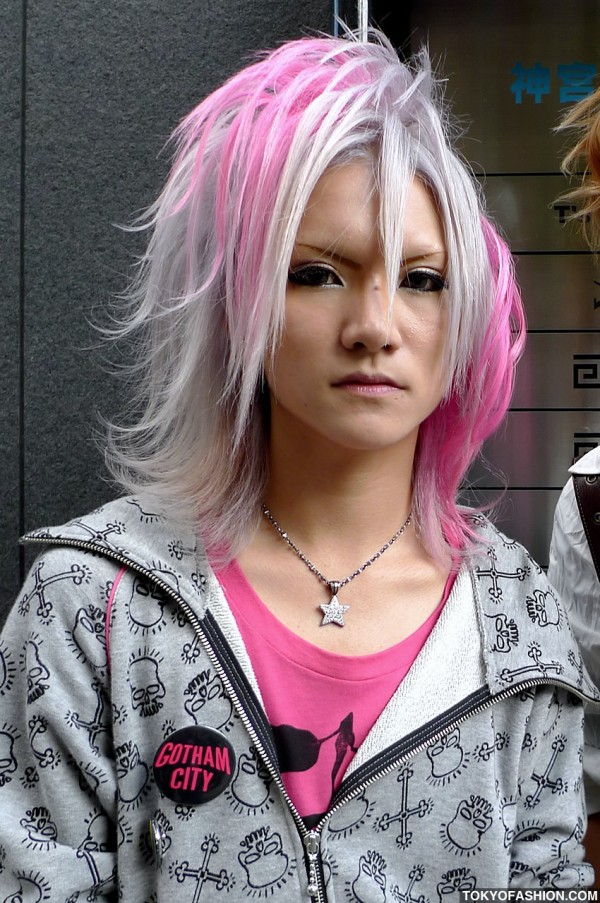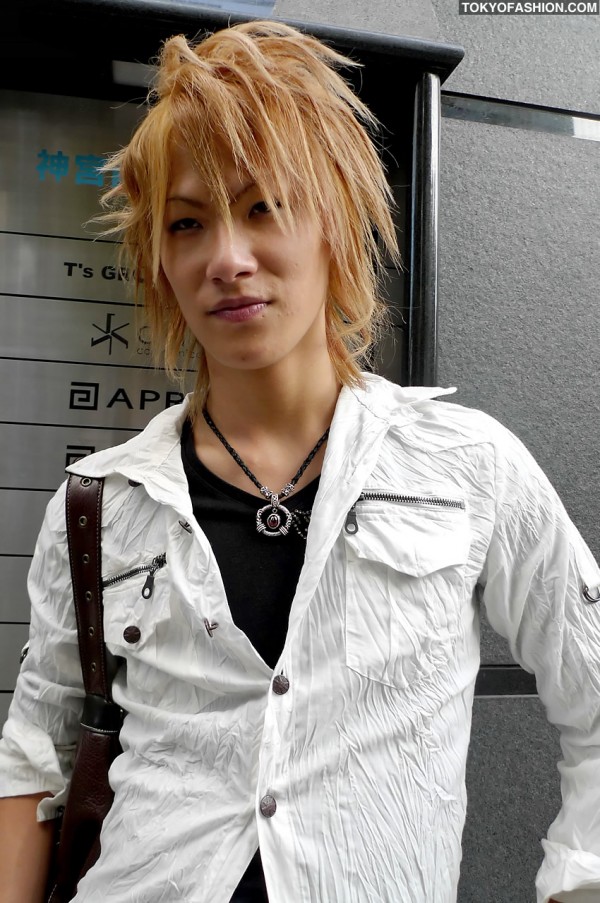 Click any of the pictures to enlarge them.