Shibuya Gyaruo Models Graduate to The Silver Screen in "MEN'S EGG DRUMMERS"
Start lining up for popcorn and Cokes… Get a good seat in middle of the row, front and center… The male models of that Shibuya-based "Gyaruo" style bible men's egg magazine are about to make their cinematic debut! On July 16, the new feature film known as "men's egg Drummers" will be unleashed in movie theaters across Japan.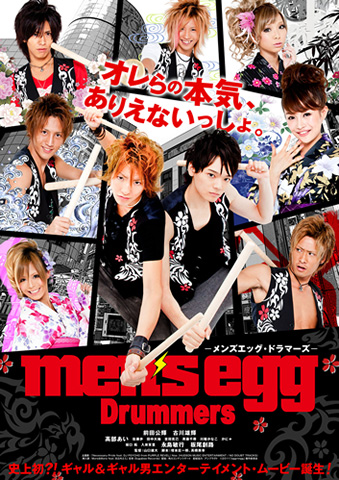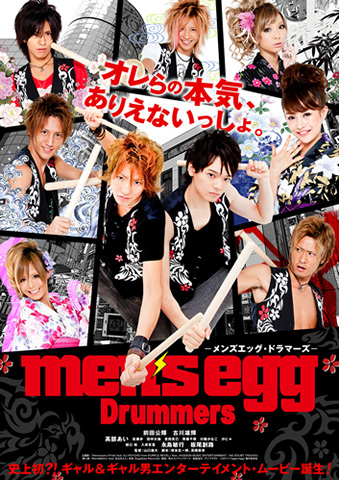 Stylistically, the film marks a departure for cult director Yudai Yamaguchi, who has previously helmed action-comedies such as "Battlefield Baseball" and gross-out gore fests like "Meatball Machine". By contrast, "men's egg Drummers" looks to be an inspirational tale of friends coming together to overcome hardship while keeping their elaborate hairstyles and outfits intact, of course.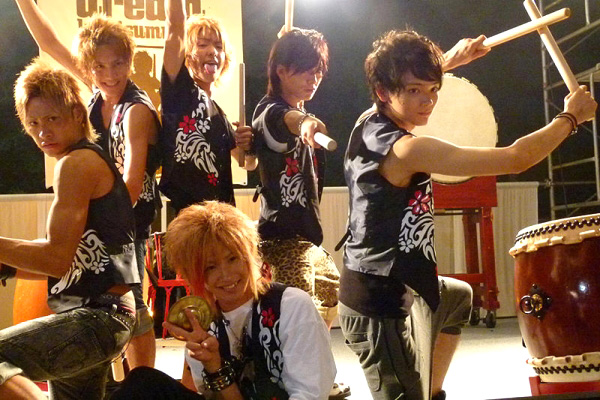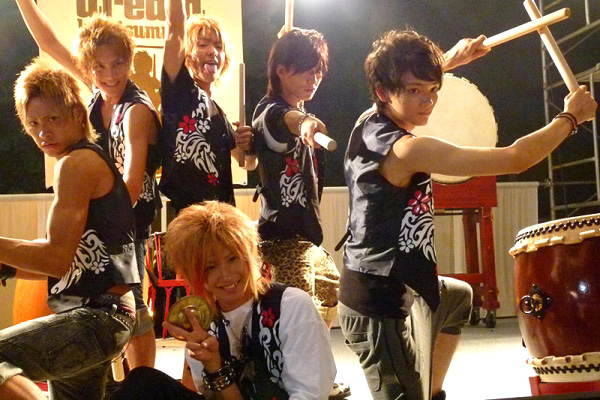 But what's the movie about? The TokyoGraph website offers this handy story synopsis (WARNING: POTENTIAL SPOILERS AHOY!):
Actor Yuki Furukawa plays the protagonist Keita, the successor to a historic Shinto shrine who has always led an ordinary life since childhood. One day, before the big annual moon-viewing festival, Keita's father (Itsuji Itao) suddenly falls ill, leaving Keita in charge of running the festival.

Meanwhile, all of the members of the featured taiko drum performance are unable to participate, so Keita must quickly hold an audition for new performers. Rui, a popular model for "men's egg" (played by Goki Maeda), shows up for the audition, despite being sorely out of place at the shrine. Several of his admirers – played by models Ayumu Satoh, Daichi Tanaka, Saito, and Chihiro Saito – gather with him, and they begin fiercely practicing for the taiko performance. Although Keita is uneasy about the unlikely crew at first, his opinion of them gradually changes. However, a temple priest (Toshiyuki Nagashima) is secretly plotting to usurp the festival, putting the entire event in danger
As you tremble with anticipation for the cinematic event of the summer, you may be wondering, "Who exactly are these men's egg models who have made it past the casting couch and are ready to leap onto the big screen?" Here's a closer look at the four guys who nabbed the key supporting roles.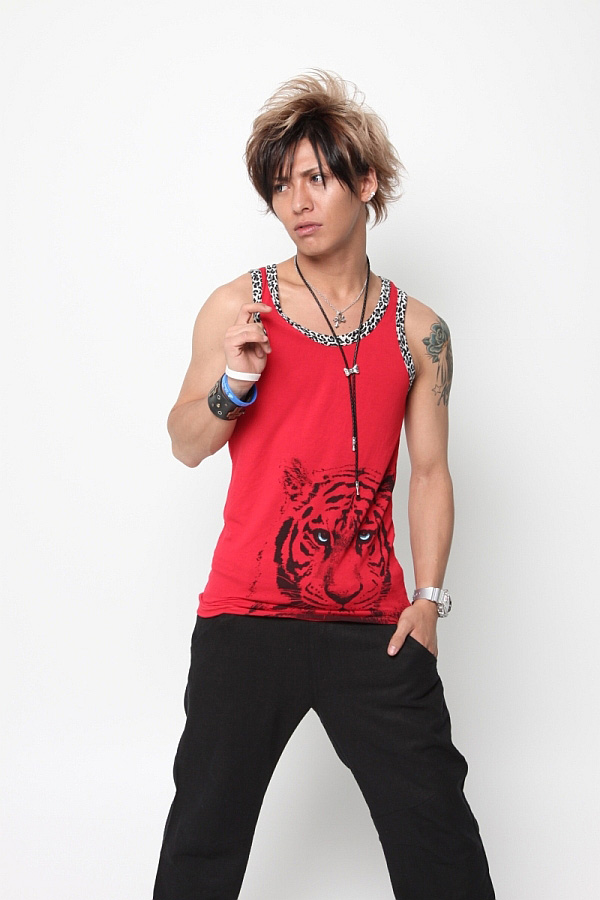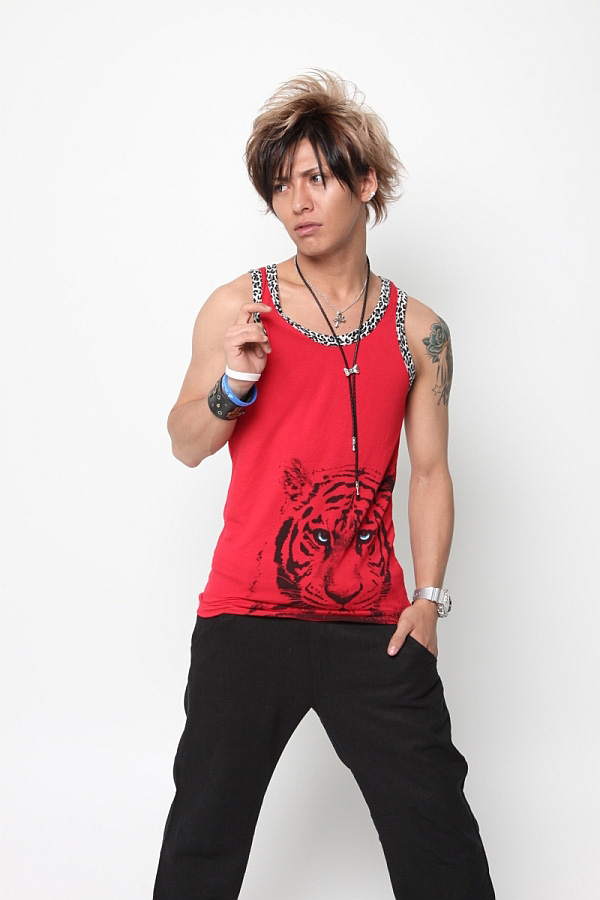 Ayumu Satoh, age 24, is one of the most popular models ever to be affiliated with men's egg magazine (which is now celebrating its 12th year of publication). Sometimes a guest on internet talk shows, Ayumu also produces his own clothing under his RECYCLAGE label, an ensemble of which he is sporting above. Ayumu's official blog is here.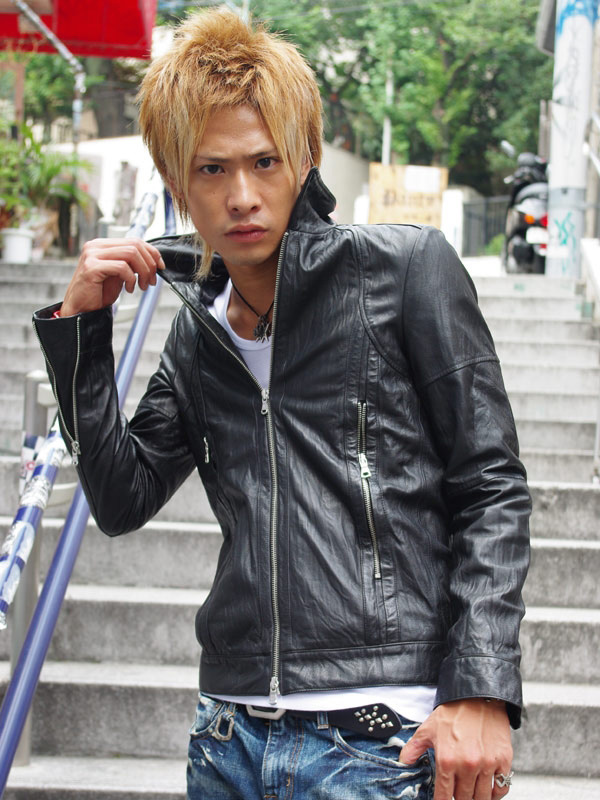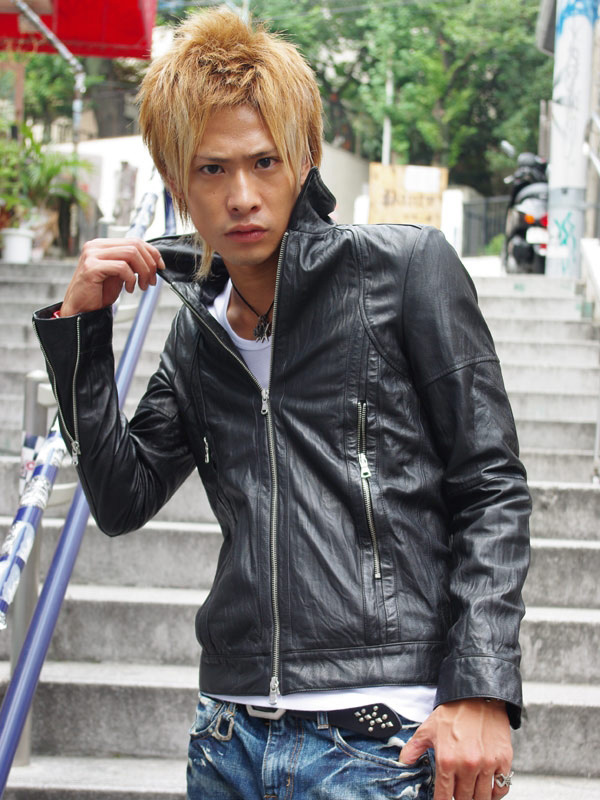 Unsmiling Daichi Tanaka is the "bad boy" of the men's egg gang. He also models for the leather-centric JACKROSE label. Unsmiling as ever, here's Daichi wearing a 19,900 yen (about $247.00) JACKROSE Riders Jacket, on-sale now for 10,447 yen ($130.00) at the men's egg web shop. Daichi Tanaka's official blog is here.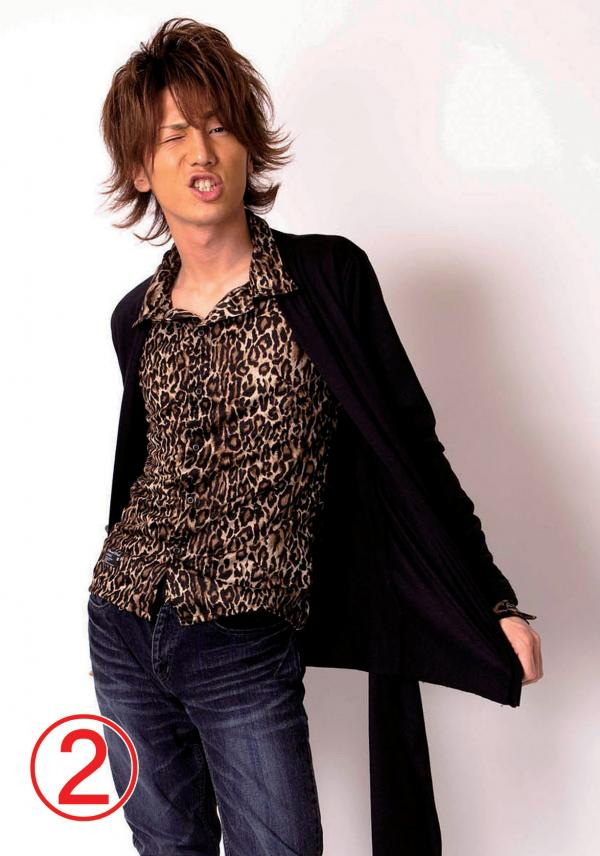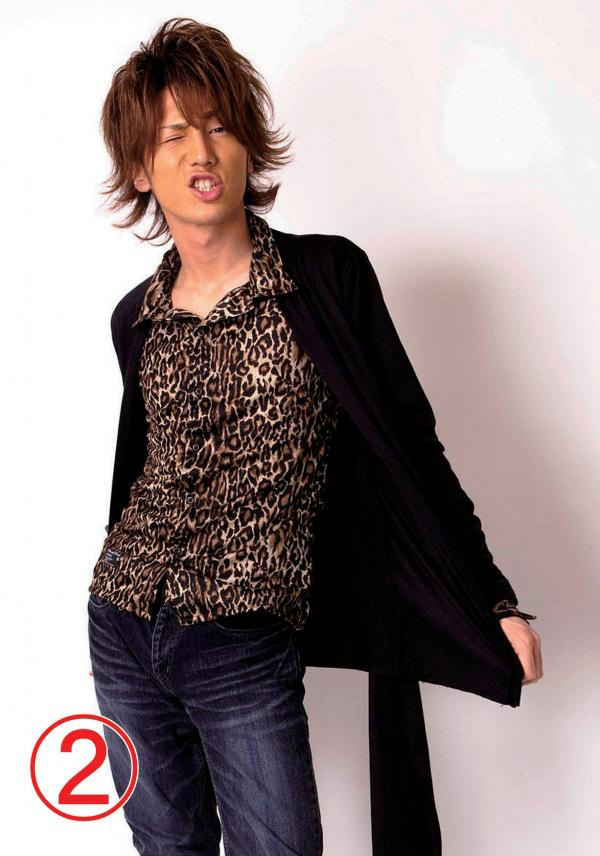 Katsumi Yoshida was a member of the short-lived men's egg branded boy band PlayZ, who (sadly) haven't been active since 2010. Even so, Yoshida remains a popular face in the "Gyaruo" scene. The egg web shop even sells collectible glamour photos sets of him. The Katsumi Yoshida official blog is here.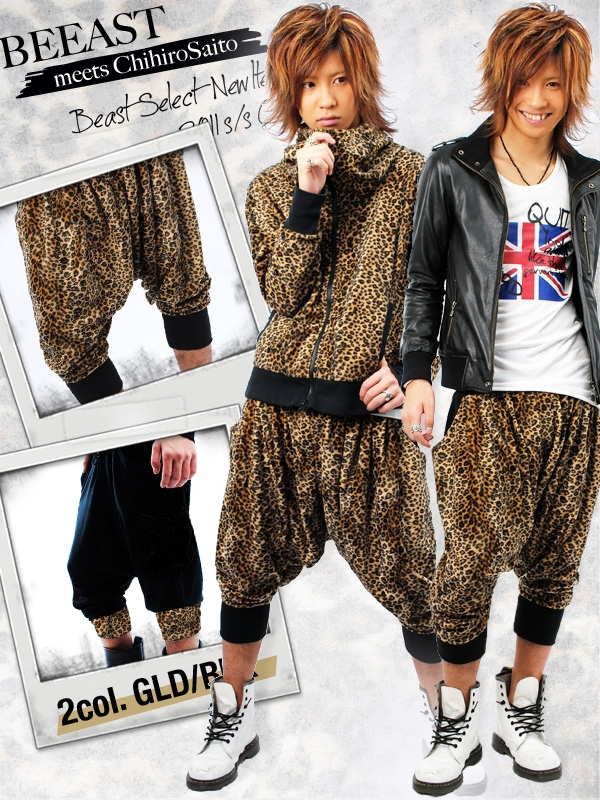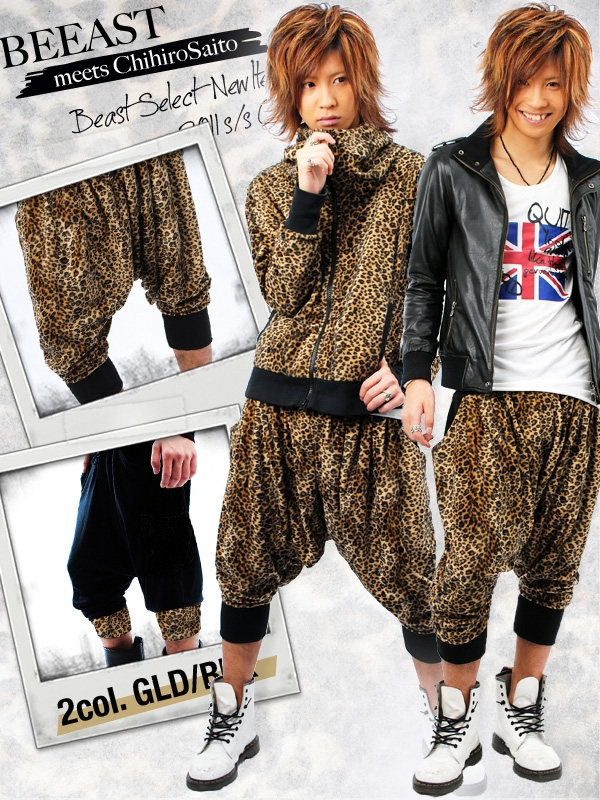 In addition to his men's egg modeling duties, 19 year old Chihiro Saito (AKA "Chibo") is one of the main faces at the web store beast.jp. Last week, Tokyo Fashion ran a piece featuring Chibo hawking summer yukata robes. Now, here he is sporting Leopard Print Sarouel Pants (currently 2,900 yen, or $36.00, at beast.jp)! The Chibo official blog is here.
So will the collective screen debut of messieurs Satoh, Tanaka, Yoshida, and Chibo set off alarm bells in Hollywood? Could an Oscar for Best Foreign Film (or a Razzie for Worst Foreign Film) be far behind? The world waits with baited breath for July 16th and the opening of…"men's egg Drummers"!
Article by Patrick Macias, photos courtesy of Men's Egg.
About the author:
Patrick Macias is the owner of media company jaPRESS and the author of "Japanese Schoolgirl Inferno: Tokyo Teen Fashion Subculture Handbook" (Chronicle Books). He has written for a variety of publications in the US and Japan including Wired, Studio Voice, and Weekly ASCII. His blog can be found online at patrickmacias.blogs.com.