Summer Yukata Robes To Pick Up Japanese Girls In
Summer festival (AKA natsu matsuri) season is just around the corner in Japan, which means lots of fireworks, bon-odori dancing, and drinking in the streets. The heat is already on retailers to supply the appropriate clothing for these time-honored traditions.
Now, web-based retailer CRAZE.jp is offering the dandified male peacocks of the onii-kei tribe a handful of new summer yukata robes served up with a hilarious sales pitch.

A familiar face from men's egg magazine, 19-year old model Chihiro Saito – better known as "Chibo" – has been suited up in CRAZE's 2011 yukata three-piece sets, all of which are priced at 11800 yen (about US$150). Each purchase includes a yukata robe, an obi belt, and wooden geta shoes.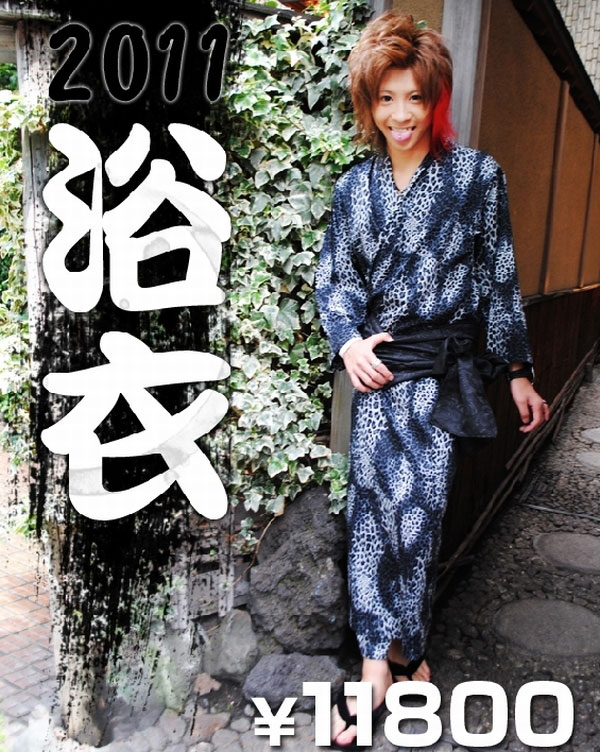 Aside from the eye-assaulting leopard print and paisley patterns, what makes these items really stand out is the accompanying ad copy from CRAZE, which reads like a collaboration between a "how to pick up girls" motivational seminar and an old fashioned snake-oil salesman.
"Summer is the most important season for young people," according to CRAZE. "Do you want to waste this once a year opportunity?" Turns out, the summer festival season is prime time for picking up girls. But even the most ardent of onii-kei guys is going to need a bit of "yukata magic" first to get a shot at the grand prize: summer lovin'.
Ever the authority, festival season included, CRAZE continues, "Women are easily swayed by mood, and they are already intoxicated with the open, free summer festival feeling. If you don't aim for the target at the exact moment, then you are a FAILURE as a mote otoko (a guy who is popular with girls)."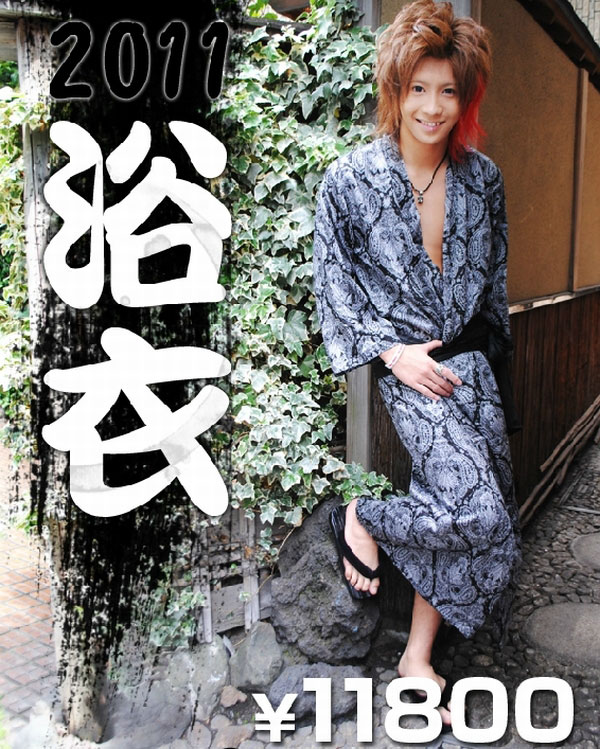 Not one to be argued with, CRAZE continues, "The attraction of a yukata is unbelievable. A yukata has an adult sexiness that makes women swoon. The concept behind these items is 'clothes that a Shibuya gyaru wants her boyfriend to wear'. We GUARANTEE that you can get a girl with it."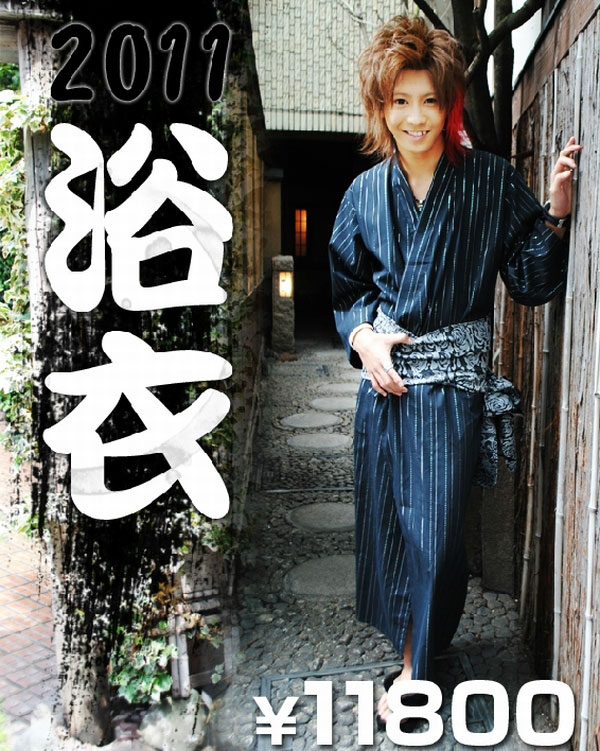 Okay, fine, but what about the yukata itself? We are briefly assured that "it is made of good fabric that breathes and keeps you cool even on hot and sweaty days. It is comfortable to wear and easy to enjoy at nighttime."
Then, CRAZE coldly assesses the target and moves in for the kill. "You must be worried, 'Am I being too much of a dandy? Does it match my hairdo?' Don't worry. This yukata goes well with anything."
There's an old saying in Japan that goes, "the customer is a god" – but you wouldn't know it from the way this hard sell ends: with all the subtlety of a door slamming in your face.
"If you don't get this yukata this summer, you are a FAILURE."
And as well all know, failure is not an option. So here's wishing the onii-kei boys of summer the very best of luck over the simmering months ahead.
External Links
Article by Patrick Macias, photos courtesy of Craze.
About the author:
Patrick Macias is the owner of media company jaPRESS and the author of "Japanese Schoolgirl Inferno: Tokyo Teen Fashion Subculture Handbook" (Chronicle Books). He has written for a variety of publications in the US and Japan including Wired, Studio Voice, and Weekly ASCII. His blog can be found online at patrickmacias.blogs.com.