Shironuri Makeover Tutorial by Japanese Shironuri Artist Minori
It's been almost a year since we produced our short documentary on the life of Japanese Shironuri artist Minori. And it's been a very busy year for Minori! In addition to remaining a well-known personality around the streets of Harajuku, she has appeared on Japanese television several times, attended Japan Expo in Paris as a guest of NHK, and held her first exhibition at a gallery in Ginza.
When people meet Minori, or find out about her shironuri life, one of the most common question that people ask her is, "How do you do your makeup?" Those lucky enough to attend Japan Expo had a chance to watch Minori perform a makeover. For those who missed out, we are very proud to present a brand new original video where Minori shows exactly how she creates one of her Shironuri looks.
Shironuri Makeover With Minori

Don't forget to Follow TokyoFashion.com on YouTube.
In this English-subtitled tutorial, Minori transforms her model Lan from bare face to full shironuri – including shironuri makeup, lenses, lashes, hand-drawn face artwork, flower petals, a wig, and customized fashion.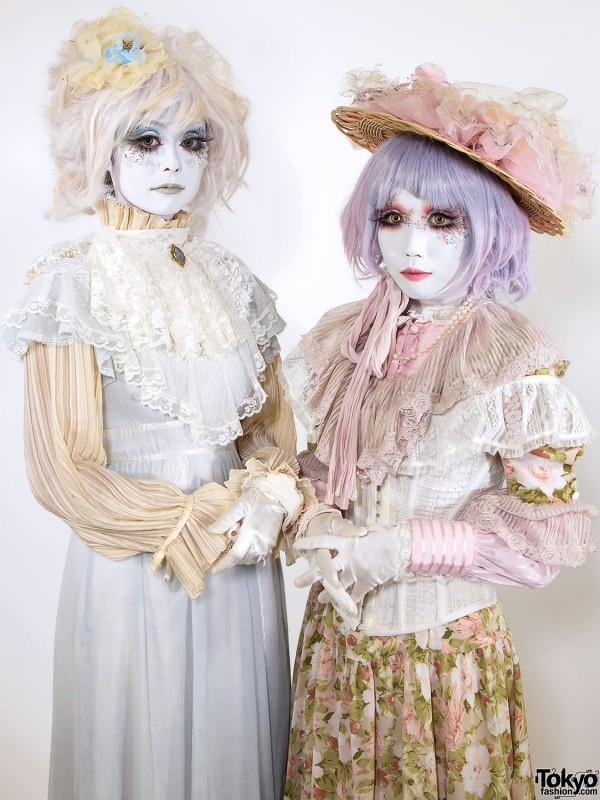 Minori explains each step of the process and shares the cosmetics that she prefers to use. Minori is hopeful that her tutorial will help spread more information about shironuri all over the world. Minori also told us that she hopes to travel to more countries in 2014 and meet more of her international friends/fans in person.
For more information on Minori, please check her official links below: