Splash International 2013 – Japan's Top Hair Show, 200 Pictures
Splash International is Japan's biggest hair show – and arguably the most prestigious event of its kind in Asia. The 2013 edition of Splash International was held at Tokyo's Ryogoku Kokugikan sumo arena last week. Featuring top hair stylists from Japan and Korea, the event was attended by 2,000 people excited to see exhibitions of experimental hairstyles, live styling competitions, dance and theatrical runway productions, and celebrity awards presentations.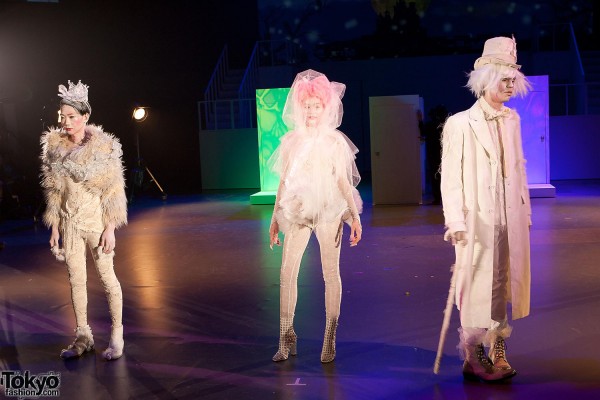 Salons participating in Splash International 2013 included AFLOAT, Blanco, Garden, Minx, Artifata, DAB, Kakimoto Arms, Zacc, Beautrium, DADA CuBic, and K-two. Along with elaborate stage presentations by top hairstylists, there was a segment where stylists were given 25 minutes to turn "normal" hair into runway-quality styles. At the end of the event, several Japanese celebrities were presented with awards. Celebrity hair coloring award winners (all shown in photographs below) included Sho Kiryuin/Golden Bomber, actress Ikue Sakakibara, and Japanese gymnast Rie Tanaka.
Enjoy our exclusive 2013 Splash International Hair Show pictures. If you'd like to see even more amazing hair styles, you can check out our report on the 2012 event as well.
Splash International Hair Show 2013
Click on any Splash International photo to enlarge it.
For more information on Splash International, and their upcoming events, check out the official website.
All photos by Michael.
***
About the photographer:
Michael Steinebach has been fortunate enough to travel and see the world. Exposed to the limitless possibilities of photography 20 years ago, he grew up looking at things differently. He currently shoots in the areas of people, fashion, and news photography in Japan. He maintains a Facebook page with samples of his work. He can be emailed about contract work or with questions or comments on his photography.