Style Icon Tokyo – "Harajuku Neo Street" Fashion Brand Debut Exhibition
Style Icon Tokyo first appeared on our radar when a Harajuku guy we follow on Twitter began posting pics of streetwear he was making for his close friends. One thing led to another and before long, the from-the-street for-the-street brand was holding its much-anticipated debut exhibition in Harajuku.
Style Icon Tokyo's founders Hide and Terry are two well-known personalities in the Tokyo street fashion scene. Many will recognize them from street snap magazines and Japanese fashion websites (including this one). Hide works at a couple of Harajuku shops, while Terry is a staffer at the trendsetting vintage boutique Bubbles Harajuku. The duo founded Style Icon Tokyo with the concept of "Street x High Brand x Harajuku" resulting in a genre they've dubbed "Harajuku Neo Street".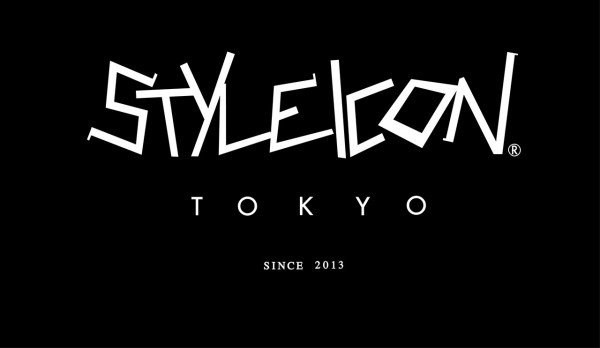 The aesthetic of Style Icon Tokyo leans toward classic streetwear. Both founders have an interest in urban music and culture, as well as vintage fashion. Hide & Terry are active in online communities like Tumblr, Twitter, and Instagram. Social media's "remix culture" influences are felt in their designs (nowhere more so than the humorous "F#CK: You, Me, Off" t-shirts featuring a graphic similar to ones we've seen around Tumblr).
Hide & Terry call Style Icon Tokyo a "Socks & Wear" brand – meaning that while they do make clothing, they put a special focus on socks. The brand's debut 2013 Spring/Summer collection definitely features more sock designs than other items. As the label grows, we expect to see a wider range of fashion. Hide & Terry have assured us that this is just the beginning for Style Icon Tokyo.
The Style Icon Tokyo Spring/Summer 2013 exhibition in Harajuku drew 350 people, including many of the big names from the Tokyo street fashion scene (quite of few of them wearing Style Icon Tokyo items) as well as shop buyers, shop staff, models, journalists, and lots of friends and supporters. We're hopeful that this impressive turnout portends good things for the brand's future.
In addition to the photos we took of the exhibition in Harajuku, Hide & Terry also shared a selection of professional shots of the collection. Please check out all of the pics below. Don't forget to follow Style Icon Tokyo on Twitter or Tumblr if you're into Japanese streetwear!
Style Icon Tokyo 1st Collection
All collection photos by Style Icon Tokyo. Click on any photo to enlarge it.
Style Icon Tokyo Harajuku Exhibition
Click on any Style Icon Tokyo Harajuku exhibition photo to enlarge it.
A big thank-you to Hide & Terry for inviting us to their first exhibition. We wish only the best for the brand's future!
For more information on Style Icon Tokyo, please visit their official website, Twitter, or Tumblr.
Harajuku Exhibition Photos by Kira.
***
About the photographer:
Born in Japan, educated in Japan and the US, Kira shoots exclusively with Canon DSLRs. Photography assignments include fashion, bands, sporting events, and portraiture for various companies and bands throughout Japan & the world. His portfolio can be viewed at Artist-Photo.