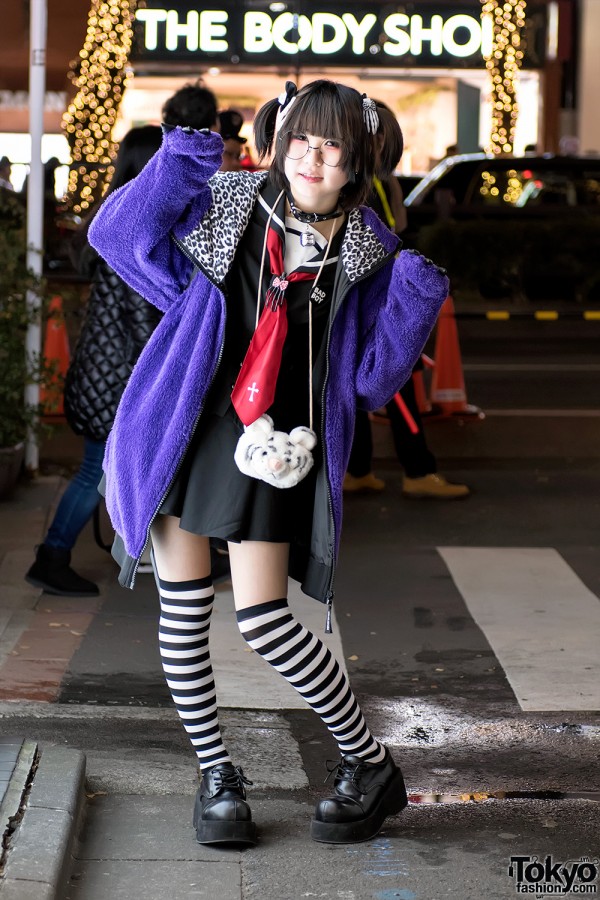 Lemon is a 15-year-old student and aspiring model who we often see on the streets of Harajuku. Lemon's street style this time features an oversized fuzzy monster hoodie (with claws) from the Japanese brand Super Lovers over a Body Line
Read the full article »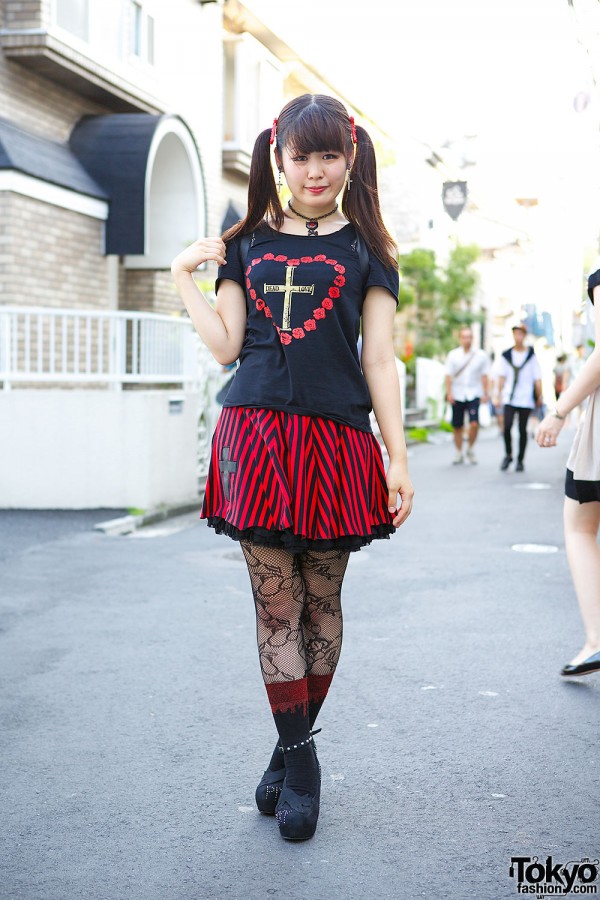 This 17-year-old student told us that her name was "Bousou Beast" when we met her on the street in Harajuku. Her casket shaped backpack is the first thing that caught our eye! Bousou Beast's kawaii-goth look features a "Dead Love"
Read the full article »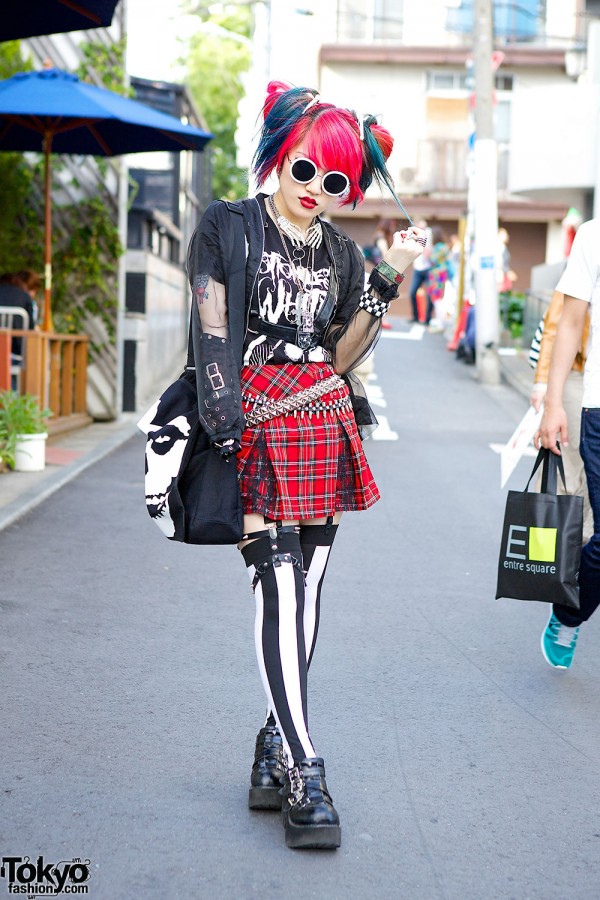 We ran into Lisa (aka Lisa 13), the guitarist of the all-girl rock band, Heart Panic, on the street in Harajuku. As always, Lisa looked cool, this time with red and blue hair in twin tails, and bone hair ties.
Read the full article »