Tag
ladybug Japanese Street Fashion
Browsing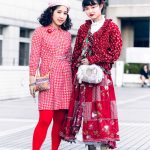 Bunka Fashion College students in red streetwear fashion styles featuring houndstooth print dress and floral print layered blouses and skirts.
Read the full article »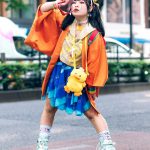 Japanese teen sporting a colorful street style w/ resale kimono, floral print sailor collar top, hand-me-down glitter skirt, eyeball print socks, mint sneakers and bags in Harajuku.
Read the full article »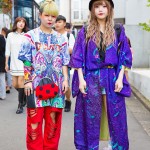 Harajuku girl in oversized t-shirt, ripped pants, ladybird purse & platforms vs. Harajuku girl in hat, kimono, shorts, rucksack and lace-up boots.
Read the full article »