Tag
schoolgirls Japanese Street Fashion
Browsing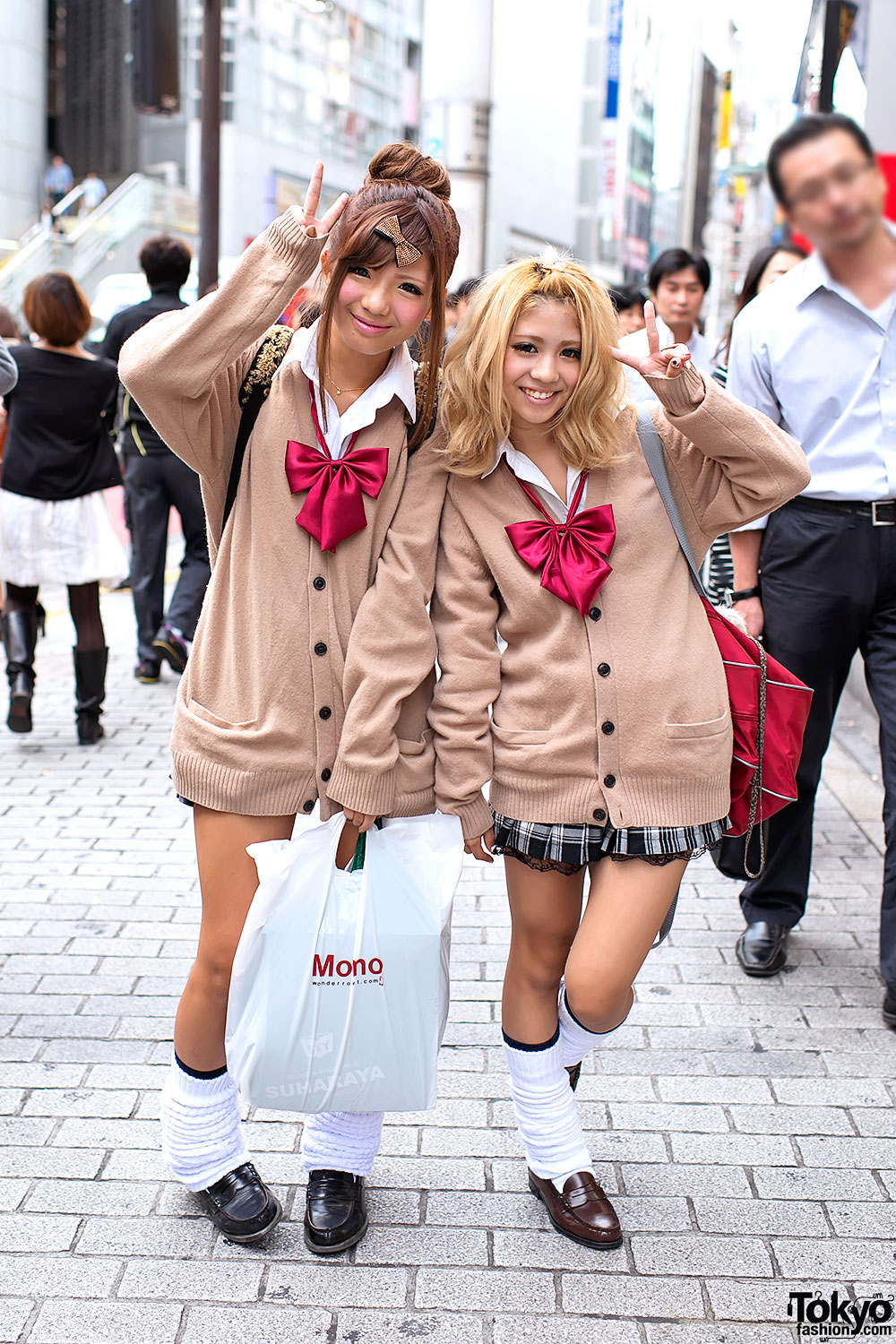 Blonde Japanese girls wearing classic Shibuya school uniforms complete with cardigan, loose socks and loafers.
Read the full article »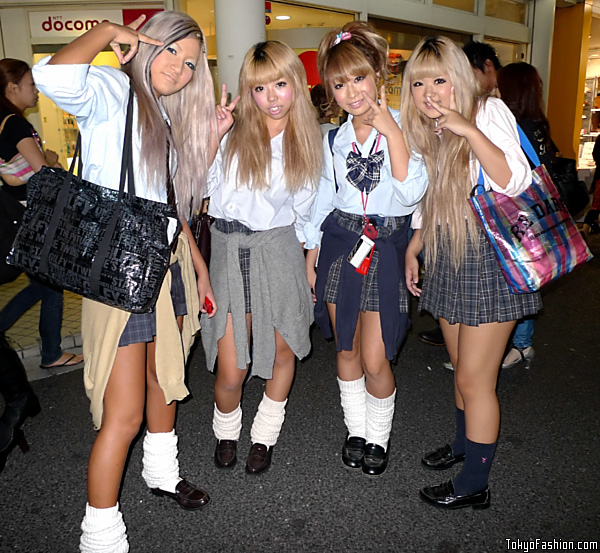 Four blonde Japanese schoolgirls – three of them in loose socks – on the street in Harajuku.
Read the full article »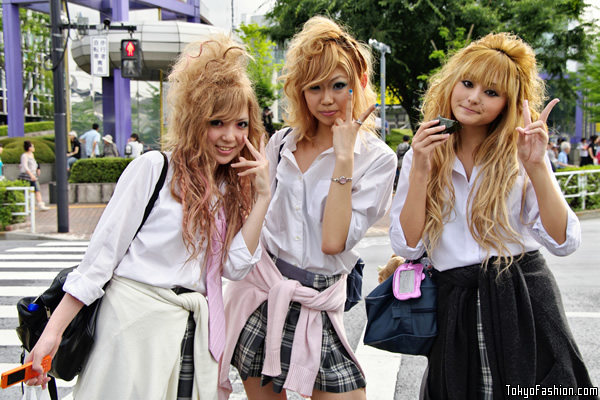 A Tokyo street fashion update featuring pictures of three cute Japanese schoolgirls in Shibuya with huge blonde hair, school uniform skirts, penny loafers, and even the Japan's most super-kawaii schoolgirl accessory – loose socks.
Read the full article »