The House of 247 Love Closes in Harajuku
While walking in Harajuku recently, we noticed that the massive House of 247 Love store on Meiji Dori has closed its doors. This shop opened back in 2003 and was the flagship Tokyo store for several popular Japanese fashion brands operating under the LaLa Plan Co. umbrella. The brands represented in the now-closed shop included LDS (Love Drug Store), Love Boat, and LB-03.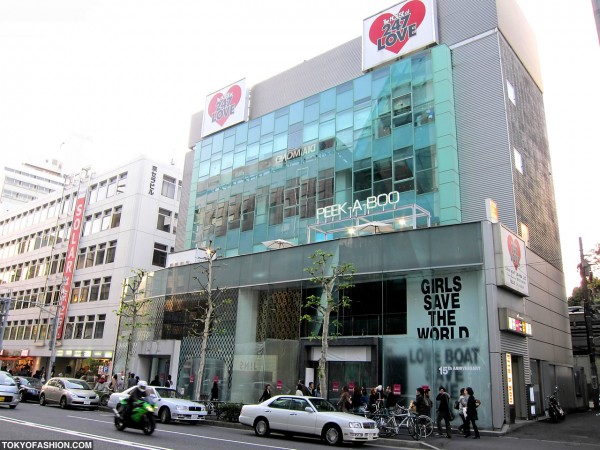 The signs on the windows of the building say they shut down for some kind of road expansion project on Meiji Dori. But, as far as we could tell, the other shops in the area are not closing down, so we're not yet sure what kind of project it might be. It's also not clear if they plan to reopen after this construction project is completed.
Have no fear, though, if you're a fan of LDS, Love Boat, or any of the other brands – they still have plenty of shops all over Japan, including locations inside of the nearby mega-mall Shibuya 109. They also have a House of 247 Love online shop if you have a Japanese shipping address.
We'll post an update on the mysterious road construction project if we find out any more information in the future.