Tsuyoshi Domoto x CA4LA Harajuku Green Beret
While walking in Harajuku at 2am on September 30th, the TokyoFashion.com crew stumbled (almost literally) upon a long line of people camped out in front of the CA4LA shop. CA4LA (pronounced Ka-Shi-La) is a popular Tokyo-based Japanese hat brand with shops all over Japan – including the always-crowded shop on Meiji Dori in Harajuku. As we had no idea what was going on, we asked the people in the front of the line what the [beep] was up.
A very sweet and nice Japanese girl told us that she had been waiting in that line since 4pm the previous day. (Did we mention it had been raining?) Why had she been in line for almost 12 hours? For a chance to buy one of only 80 limited edition CA4LA x Tsuyoshi Domoto green beret hats. Actually, the exact title is "Tsu4shi X CA4LA". It's apparently a pun on the fact that "4" can be pronounced as "Yo" and "Shi", and an allusion to the four different colors of Tsuyoshi hats. Don't ask us, we didn't make this up!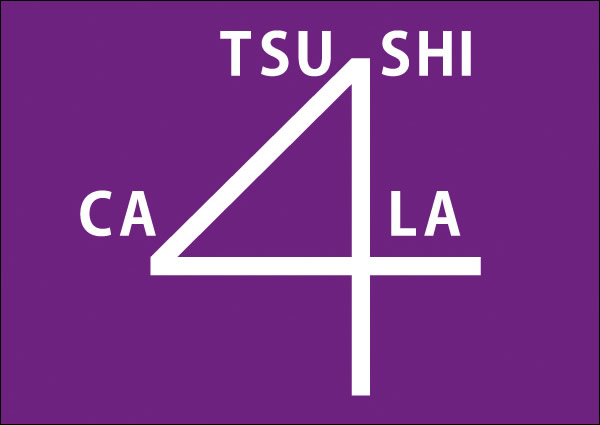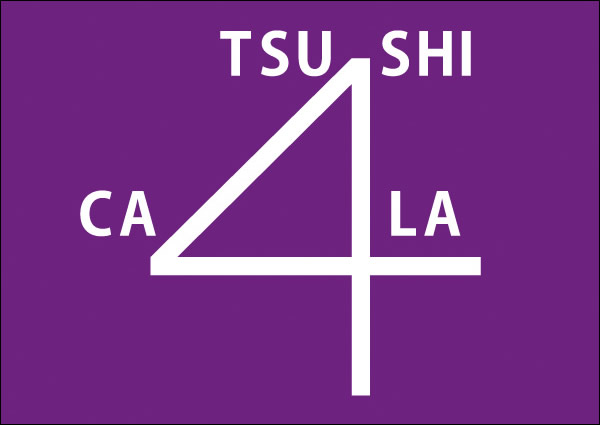 In case you aren't a JPop fan – Tsuyoshi Domoto is not just a hat designer. He's first and foremost one of the members of the insanely popular Japanese group KinKi Kids, as well as having a successful solo career under the name Endlicheri Endlicheri.
Again, according to this nice girl waiting in line outside the hat shop, the Harajuku CA4LA was only getting 80 hats to sell. This was the final color to be released. All other colors sold out right away – which is why everyone was waiting in line all night. If we had to guess how many people were in line, we'd say more than 50. The line went from the shop door, down Meiji Dori, and around the corner – and that was at 2am. The shop doesn't open until 11am!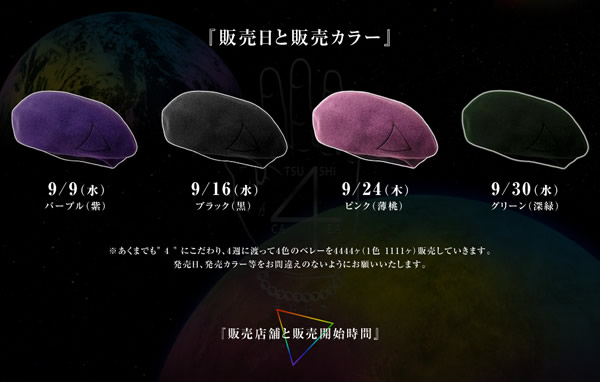 So, that's the story we were told. By the time you read this, it will probably too late for you to get in line. You could try the CA4LA website, but these limited edition hats will sell out as the doors open in the morning. Better luck next time!
At 2am, a long line of people from CA4LA Harajuku down Meiji Dori: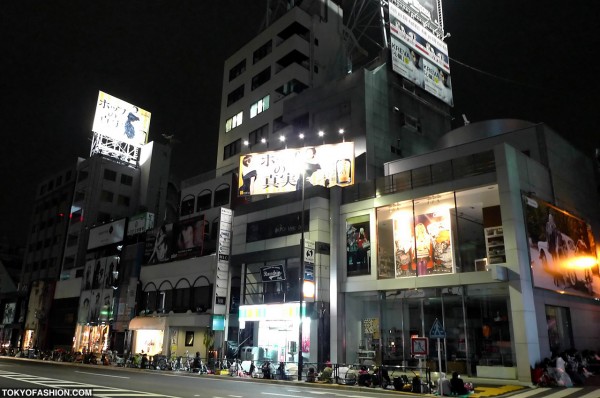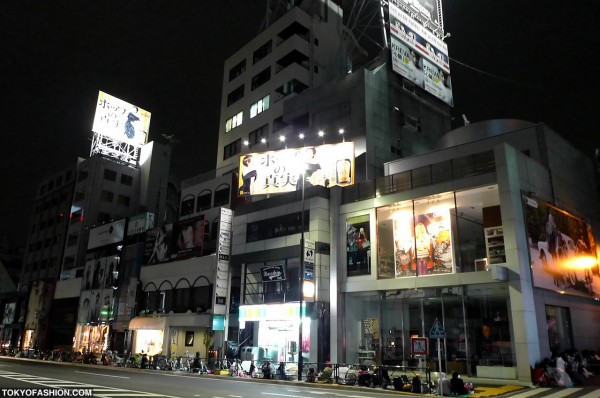 You can enlarge the above picture by clicking on it.
A blurry picture of the Tsu4shi X CA4LA line: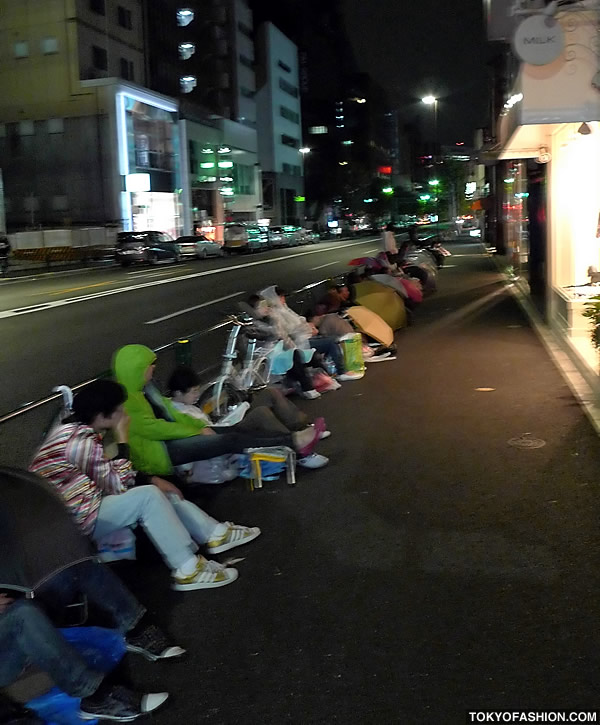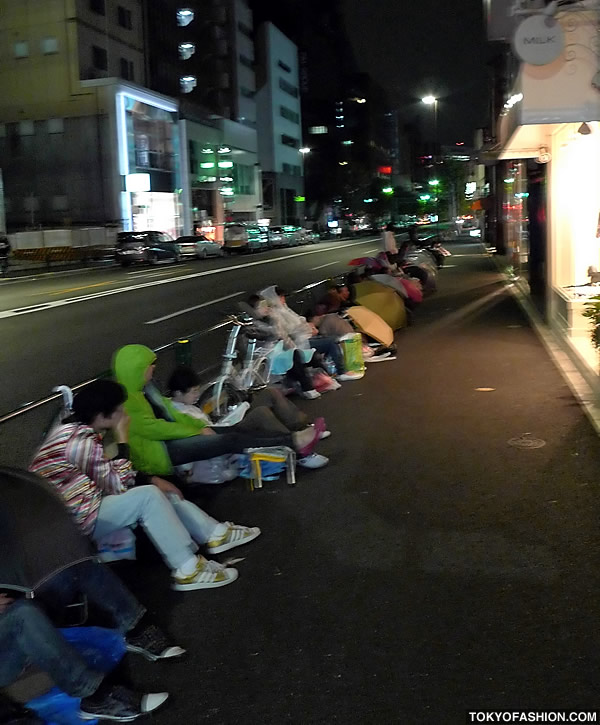 Looking in the window of CA4LA Harajuku at 2am: