Vans Japan Limited Sk8-Hi Vintage Italian Leather
While visiting the Beams Cultuart store in Harajuku recently, we came across this cool pair of Japan only leather Vans Sk8-Hi sneakers. These SK8-hi models are made of premium leather treated to look like vintage Italian leather, with crinkles and creases all over the shoes.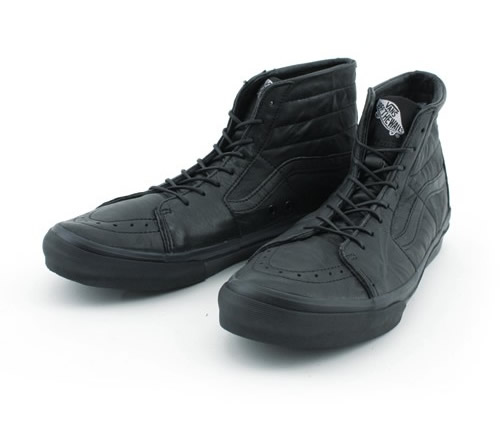 These Vans sneakers are available in black or white and (other than the Vans logo) they are completely whited out or blacked out, depending on which color you choose. The black leather ones have black soles and black laces and the white leather models have white soles and white laces.
The vintage leather treatment gives the shoes a higher end feel, a little like the Junya eYe Comme des Garcons x Vans black SK8-hi model that was released back in 2007 (one of my all time favorite Vans releases).
Here are some more pictures so you can see exactly what the leather treatment looks like.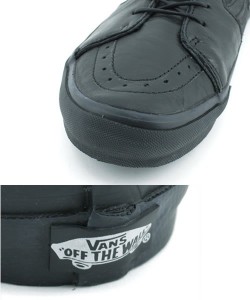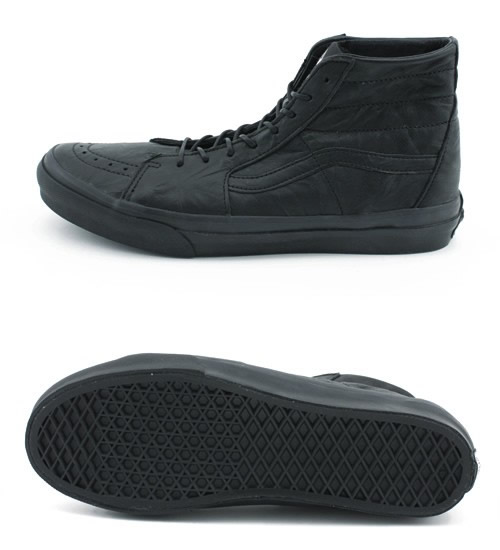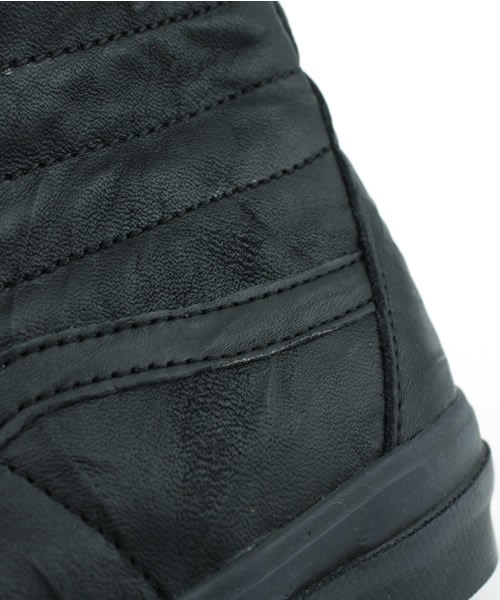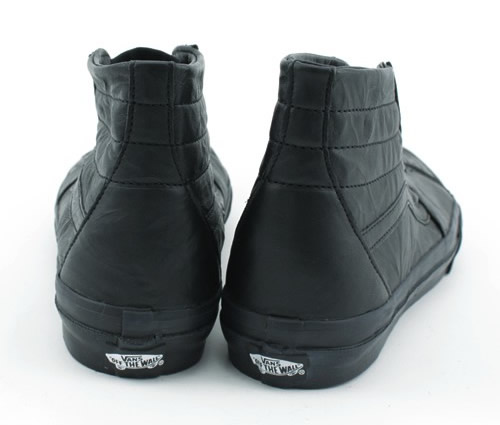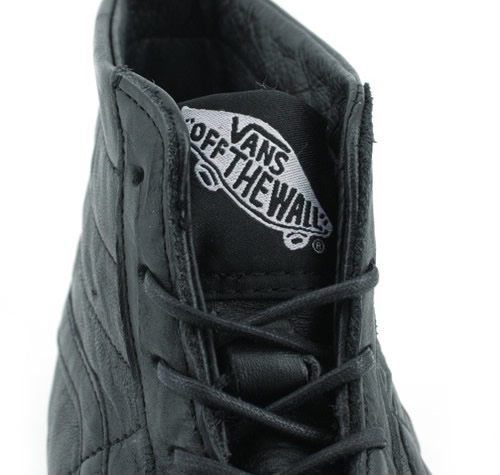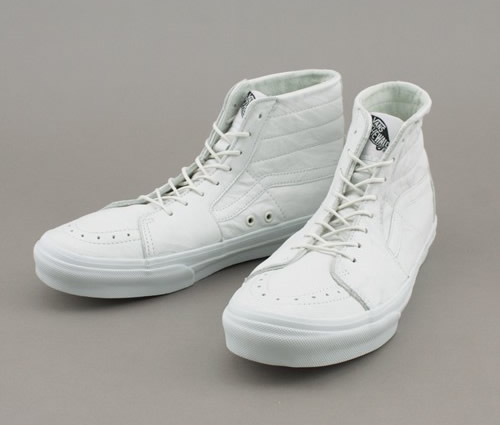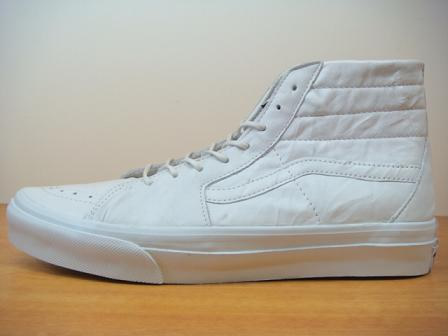 According to the Beams Japan staff that we talked to, these Vans vintage Italian leather sneakers are not exclusive to their shop, but they are a Japanese exclusive model from Vans Vault. They are available in Japanese sizes 26.5-28.5 (US shoe size 8.5 – 10.5) and the price at Beams is 16,800 yen or about US$175 at today's exchange rate.
Some sizes in some colors were already sold out, so you might want to check the Beams Online Shop soon if you're interested.
More Tokyo sneaker updates soon.