Wonder Rocket
Wonder Rocket is a Japanese fashion brand known for their cute girly clothing which appeals to many high school and junior high girls in Tokyo. The brand has become famous in Harajuku for their Takeshita Dori shops that feature rabbit-headed mannequins. Wonder Rocket is a relatively new face in the Tokyo fashion scene, but the growth of the brand has been explosive.
Their blog describes their style as "Romantic Girly" and "Mode Casual."  Clothes are girly and cute, and they specialize in the "mori girl" ("forest girl") look.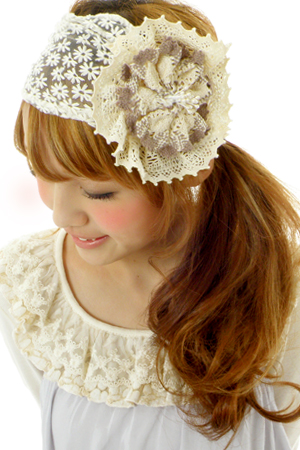 Wonder Rocket makes its own clothes and accessories and sells them through its shops in Tokyo.  They make tops and bottoms for women, including cardigans, outerwear, cut sewn, blouses, vests, one pieces, hoodies, skirts, pants and leggings.  Accessories they make include necklaces, bracelets, rings, earrings, hair accessories, watches, belts, tights, hats and shoes.  Their main style is "mori girl" ("forest girl") influences, but they also sell many items that reflect the latest trends in Japanese fashion magazines and on the street.
The first Wonder Rocket shop was opened in January, 2007, in Tokyo's Harajuku district.  The first store started using a rabbit manikin as a landmark to grab shoppers' attention and that has since become the trademark of most/all of their shops.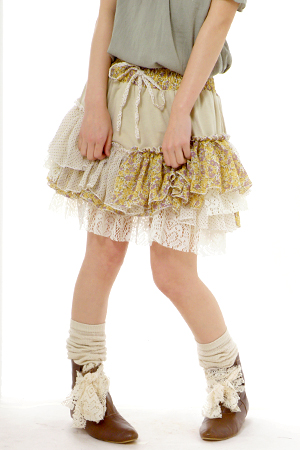 Wonder Rocket has several shops in Harajuku, at least one in Shibuya and Ikebukuro, and they continue to expand in other areas as well. Wonder Rocket has two other brands, Lilly and Momo. In addition to a large new shop that opened on Takeshita Dori in Harajuku in 2010, Momo Wonder Rocket has two shops in Shimokitazawa, one in Ueno and one in Kichijoji.  Wonder Rocket also sells Wonder Rocket, Momo and Lilly through its online shop.
Wonder Rocket is owned by parent company Ichioku.
External Link for Wonder Rocket: