World Runway 2011 – Pictures From Singapore's Global Fashion Faceoff Event
Here's a special report from Kai in Singapore, with photographs by Wesley & Nicole Kow, on the recent World Runway fashion event.
World Runway 2011 was held on Sunday, September 18, 2011 at Singapore Indoor Stadium. Billed as "the world's first global fashion faceoff", World Runway was organized by some of the team behind the massively popular Tokyo Girls Collection and Asia Girls Explosion events.
Rising fashion stars from eight countries around the world – Brazil, France, Italy, Japan, Russia, Singapore, UK and USA – competed in the World Runway event. The challenge? To scour Singapore's most fashionable streets to create 10 runway looks each. The theme is "Street Chic Style". Each team was given a budget of S$500 (US$375) per look – a total budget of S$5,000 (US$3800) in all.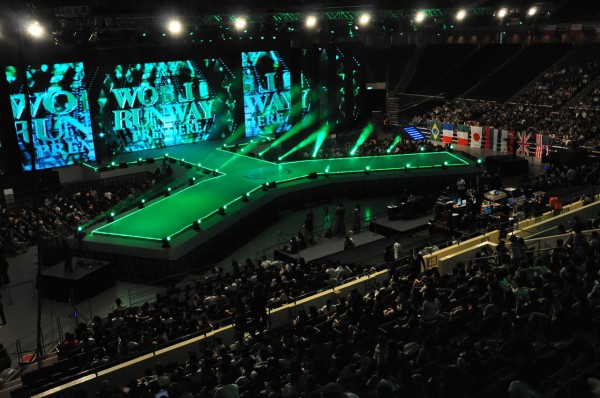 World Runway is produced by Jake F.R., Founder and Director of the Tokyo Girls Collection and Asia Girls Explosion. Jake has directed over 200 fashion shows and events, including co-produced events with internationally-known artist Takashi Murakami. Jake sat on the World Runway judging panel alongside Tina Tan-Leo, President and Founder of alldressedup, The Link Group and ETRO; and Brian William Frost, Lecturer, Fashion Design Department, Raffles Design Institute.
More than just a fashion-music extravaganza, World Runway donated half of the prize money (S$50,000) under its own FASHIONQUAKE AID to natural disaster relief activities around the world. About 4,500 excited Singaporean fashion and music fans enjoyed the World Runway show.
Korean pop stars Se7en and NARE, as well as Japanese singer Ren Kido, performed at the show. When K-Pop artist Se7en came up on stage, fans were delighted. He jumped and pranced around enthusiastically while belting out his discotheque songs, coupled with occasional shrieks of oh's! and ah's.
Along with other models, local Singaporean celebrities Nat Ho and Dawn Yeoh appeared on the runway wearing local label SPUNKPUNKFUNK which produced collaborative items. Happy screams went up from their fans. The models each succeeded in enlivening the crowds. For the show's finale, all participating models and celebs appeared on the runway.
A total of 68 looks were created for the show. Team UK emerged victorious after a two-round competition. Check all of the pictures below for a sample of the different looks and musical performances. If you want to see video, you may be able to catch the World Runway premiere on FOX TV and various Japanese TV channels. After this succesful debut of World Runway, organizers are planning for it to become a major annual fashion event in Singapore.
Enjoy the World Runway pictures, and click on any of them for bigger views.
Backstage at World Runway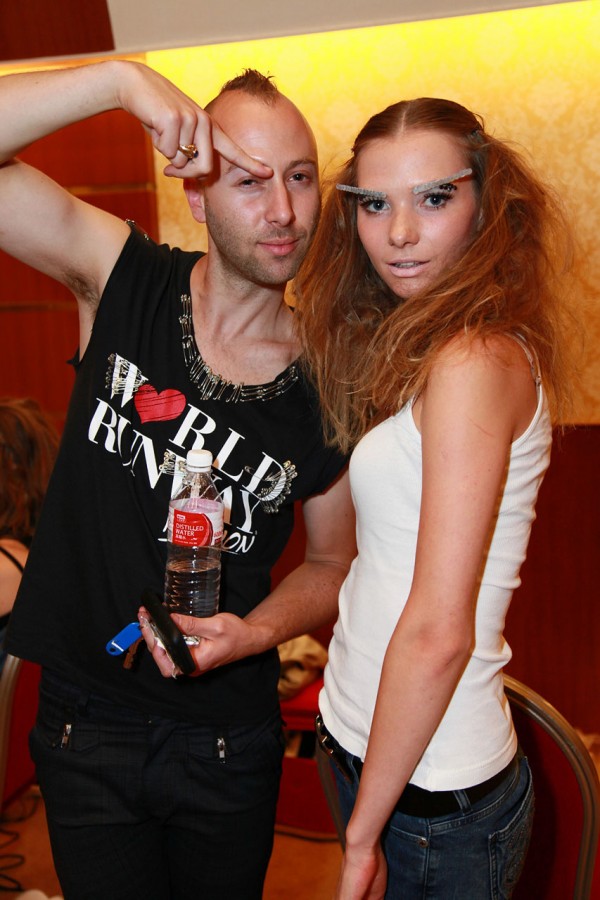 World Runway – Round 1
5 fashion styles presented by each country.
Brazil
Glittering fun. It's creative and unique, a pity the excessive glitter hurts my eyes.

France
Simple street style. Nice to look at but needs more visual design elements.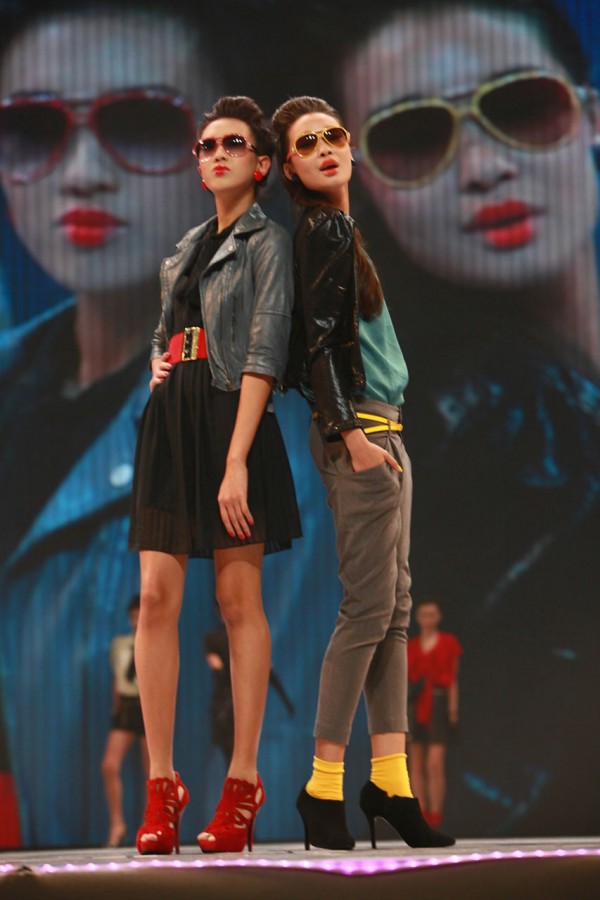 Japan
Creative oriental. The flamboyant props and oriental-street inspired pieces is genius.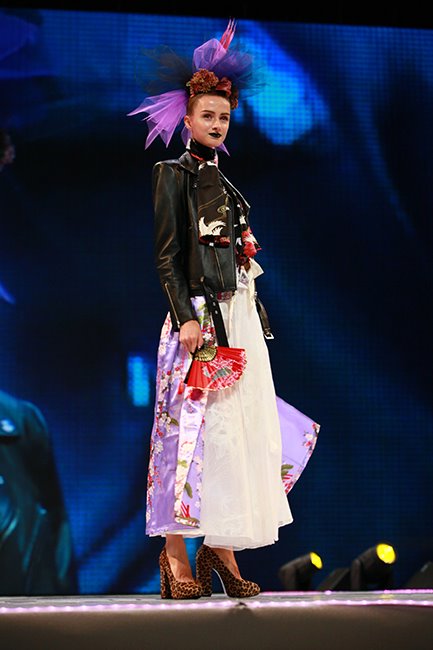 Italy
High fashion. Interesting prints and patterns.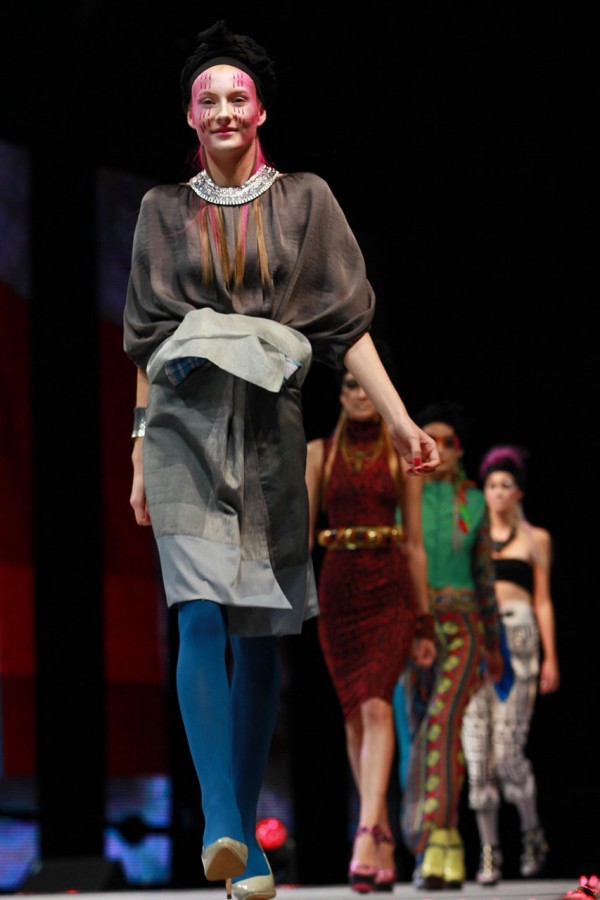 Russia
Flowing simplicity. Nude and whites in the purest form done tastefully. Excellent in layering and co-ordination. A Stand out in the show.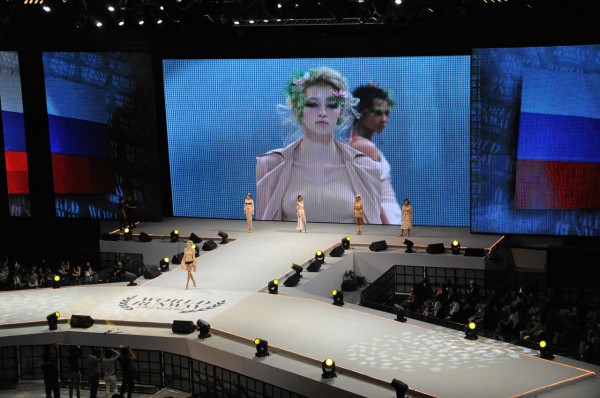 Singapore
Childlike fun. A fusion of fun creativity and texture. Love the custom hello kitty necklace. Lacks props and visual elements.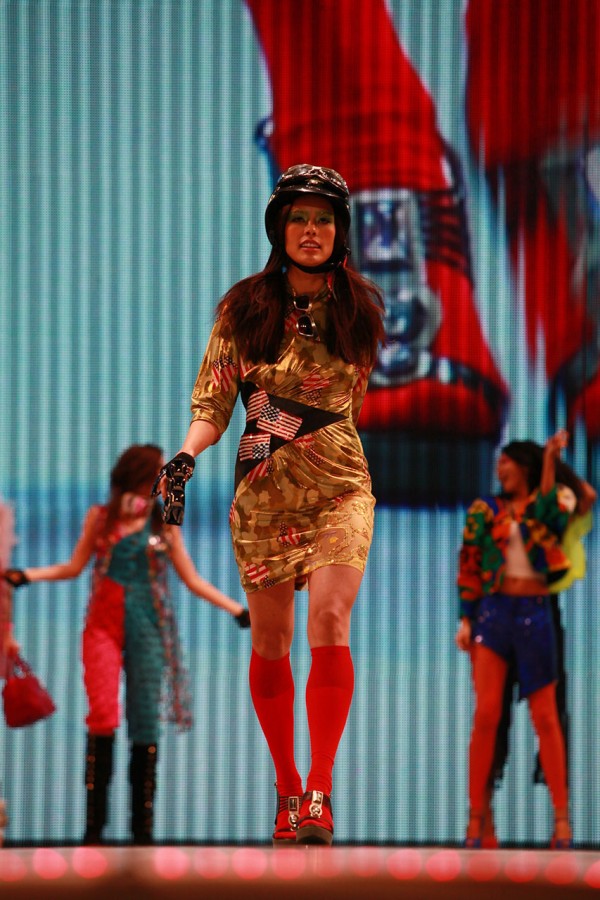 United Kingdom
Futuristic fetish. The use of structure, metallic, leather and straps is seductive. However, it's strictly high fashion, unwearable for street fashion.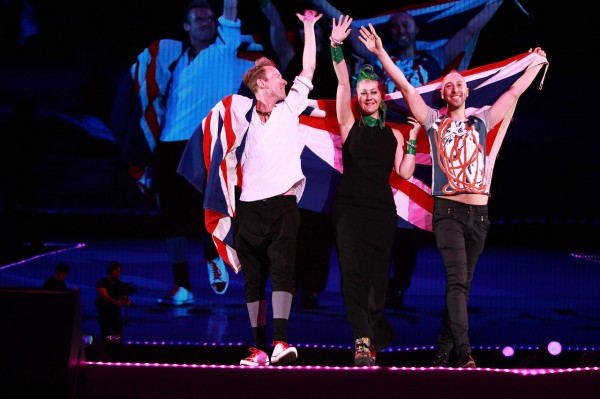 United States
Casual fun with layering and texture. Love the fox tail accessory, in my opinion the most befitting of the theme among all.

World Runway – Final Round
7 outfits presented by a winning country in collaboration with a non-winning country.
United Kingdom x Italy
Flamboyant high fashion yet again. Emphasizing feminine forms by fashion structure.

Singapore x Brazil
Fusion of Singaporean elements and glittering fun.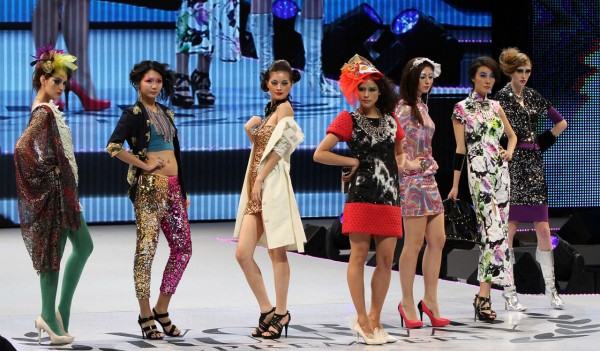 Japan x USA
Oriental meets western layering elements.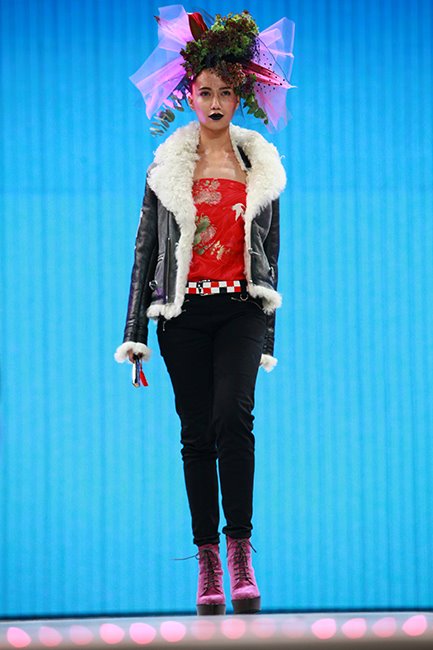 France x Russia
World Runway – South Korean Singer Se7en K-Pop Performance
World Runway – Show Closing
The winner is announced – Congratulations Team UK!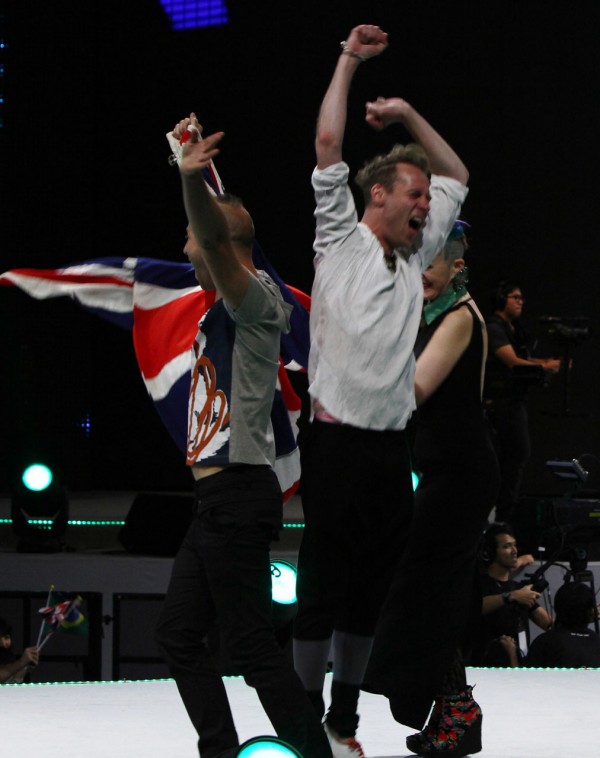 World Runway – Post Show Press Conference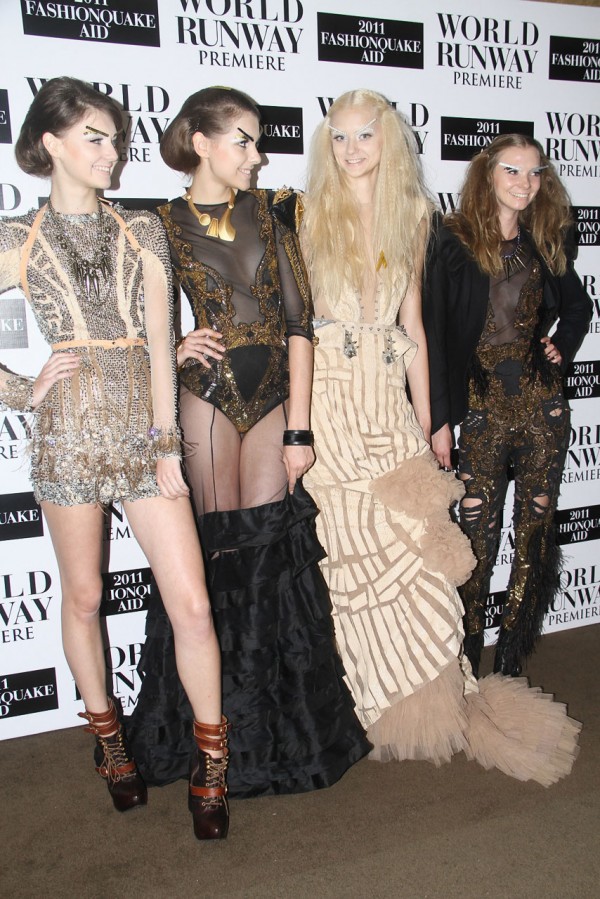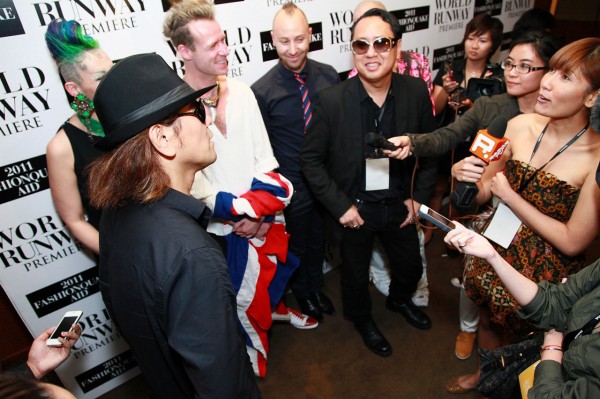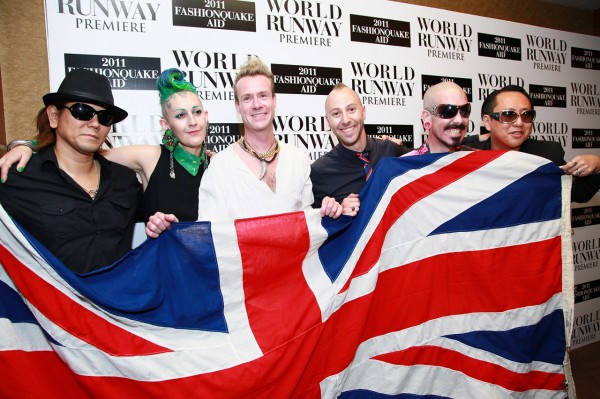 Click any of the World Runway pictures to blow them up.
For more information on the next World Runway event, you can check out the official website.
Text by Kai. Photographs by Wesley Kow & Nicole Kow.
About the Photographers:
For more information on the photography of Wesley Kow & Nicole Kow, visit their official Facebook page.
About the writer:
Kai is a professional makeup artist at day. Rocker at night. She is also a freelance event organizer and booking agent for v-rock events partnering with various organizations. Kai has a gluttonous appetite for sweets. Due to her obsession with sweets, she becomes enraged whenever someone tampers with them or calls her overweight.