X-Girl x Manhattan Portage Sparkly Messenger Bags
The women's streetwear brand X-Girl has a big presence in Tokyo – with shops all over the place (including their flagship on Cat Street in Harajuku), and lots of cool Japanese girls wearing their fashion around town. So, when X-Girl announced the release this week of a new collection of bags with the also-popular-in-Japan messenger bag maker Manhattan Portage, you can bet that girls all over Tokyo were listening. Add to the mix the fact that the bags are covered in cute sparkles and you're pretty much guaranteed the entire collection will sell out in no time. So, if you have any interest in this new X-Girl x Manhattan Portage sparkly messenger bag collection, better act quickly!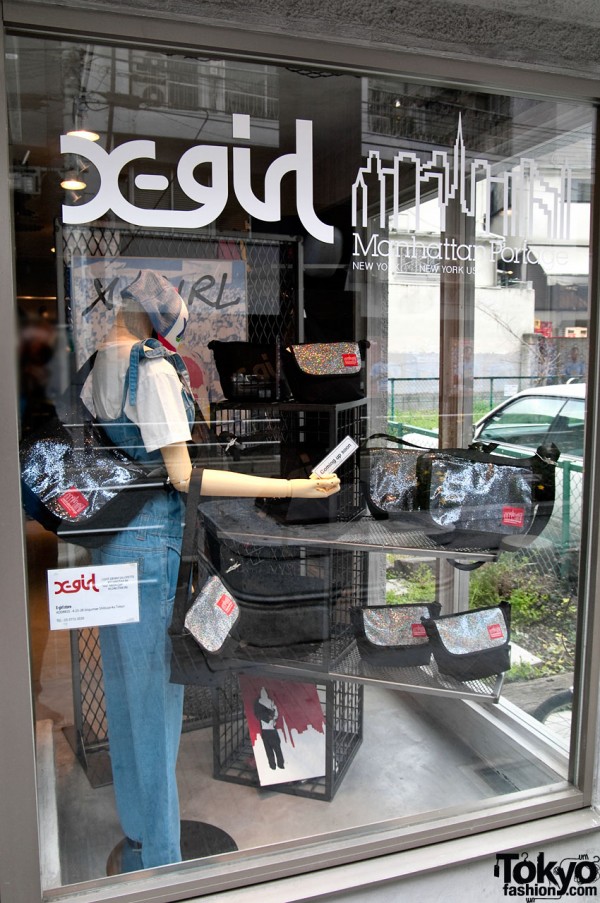 From what we saw at Manhattan Portage's Harajuku shop, there appear to only be two bags in the new collection. There's a small messenger bag priced at about US$100 and a large messenger bag priced at about US$150. Both of them are black and feature a sparkle-covered flap with a Manhattan Portage tag, and a large "X-Girl" printed across the back. The bags fasten with Velcro and the interior of each bag includes a pink and black X-Girl tag. Check the pictures below for more details.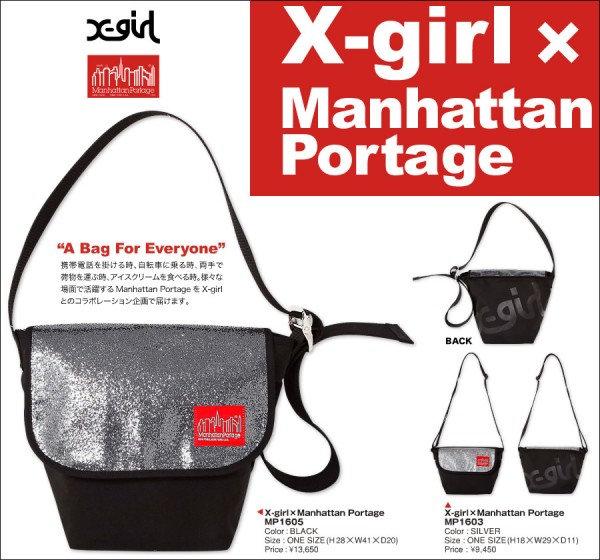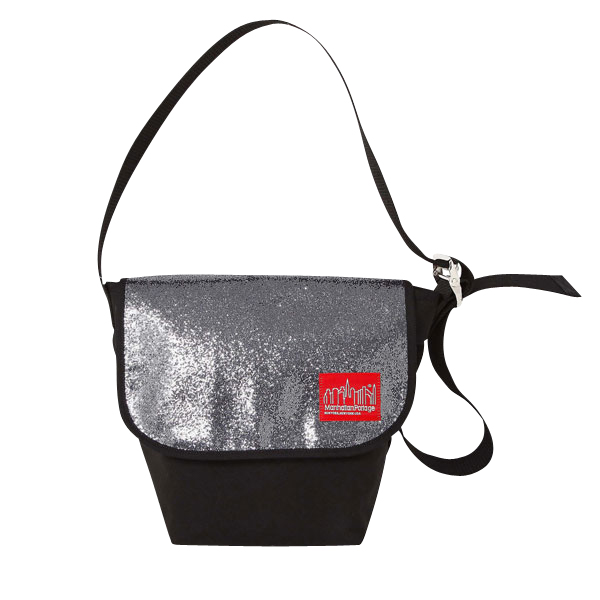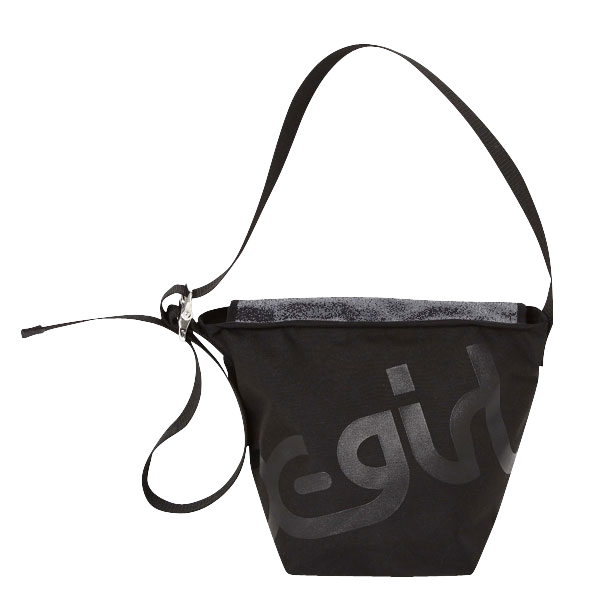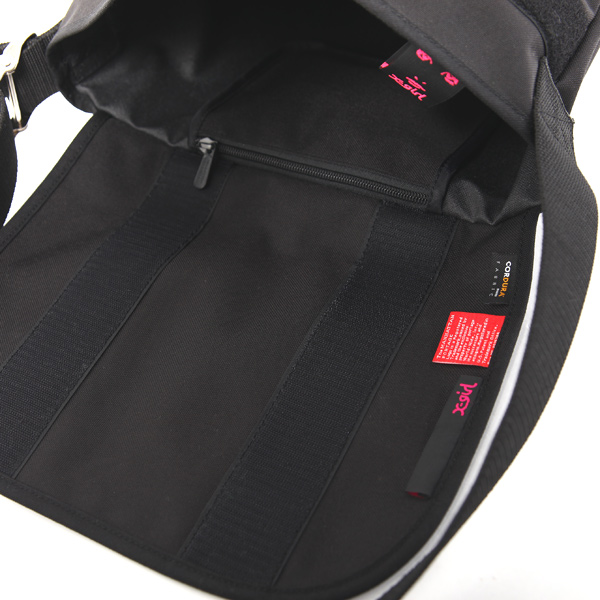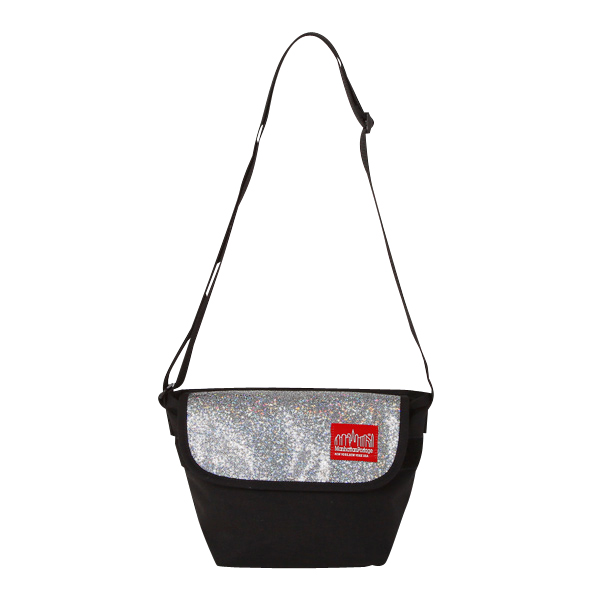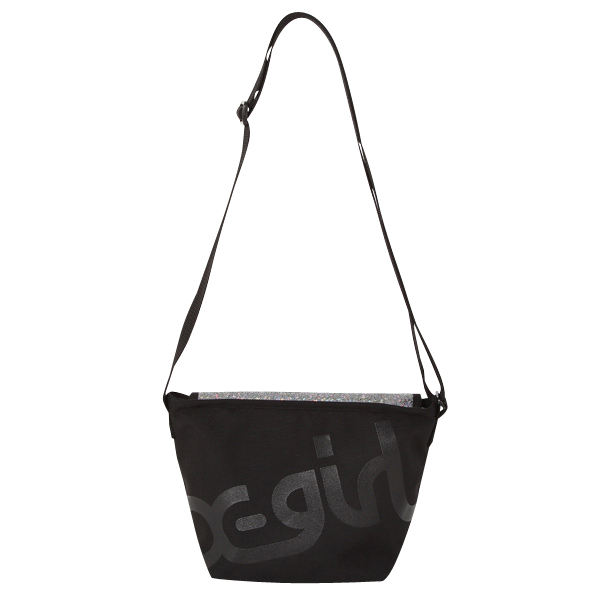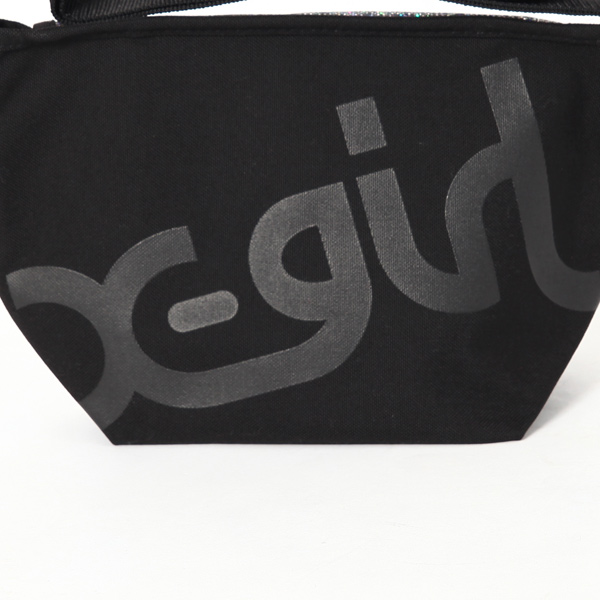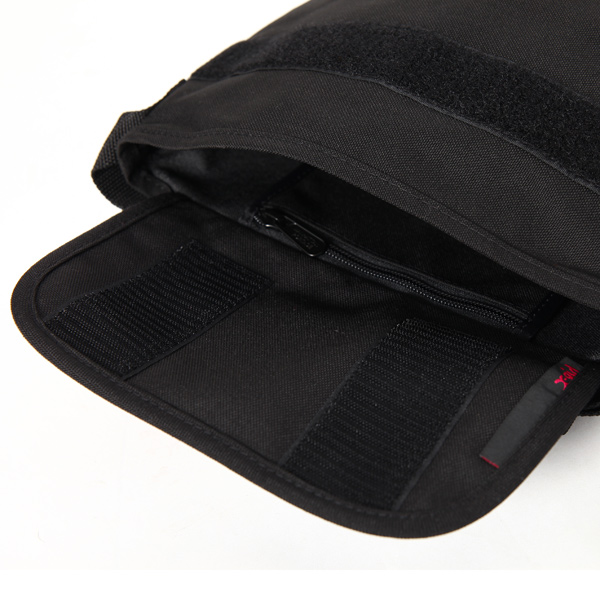 Some of the pictures above can be blown up by clicking on them.
External Links: