Articles containing the brand: Happy John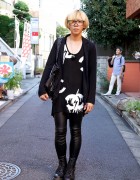 Specialty school student in head-to-toe black from Happy John, monomania & Dr. Martens.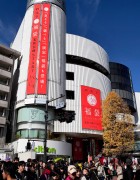 Pictures of the 2011 New Year's sales and Lucky Bag shopping frenzy in Harajuku – including LaForet, Cat Street, Meiji Dori, and much more.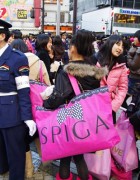 Over one hundred photographs of Shibuya 109 and other shops in Shibuya and Harajuku on January 2nd, 2010 – the peak Lucky Bag shopping time in Japan!