While walking in Shibuya this weekend, we stumbled upon some girls doing street promotion for a company that makes cute bandages for fashion conscious Japanese girls. If you're a kawaii-obsessed Japanese girl, and you scrape your knee, you don't want to wear a boring bandage like the Tokyo salarymen are wearing, right? If you use Doki Doki Bandage, you can be bandaged and cute.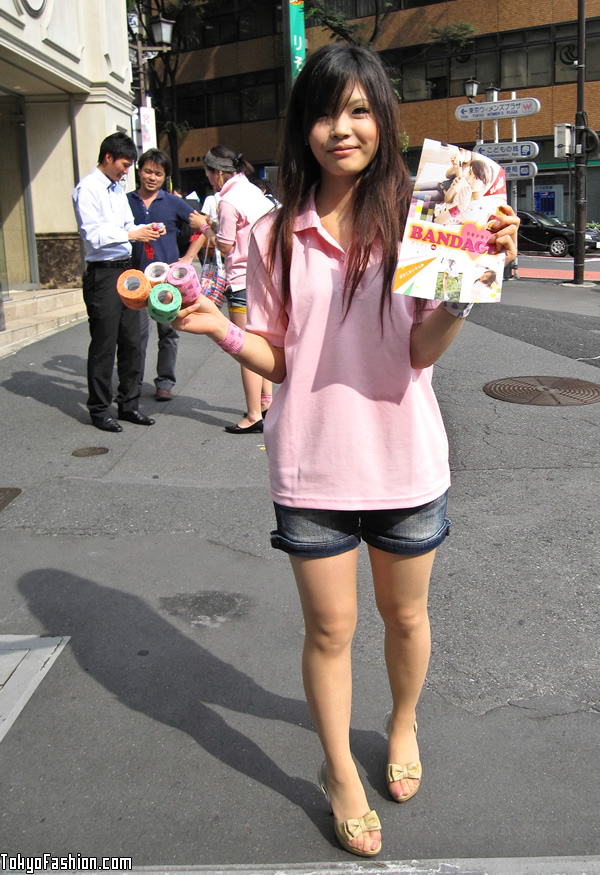 The brochure that the girls were handing out says "Doki Doki Bandage" on the front along with a pink heart and pictures of cute Japanese girls wearing the Doki Doki bandages.
The brochure proclaims these bandages as "Oshare de Bandage" – meaning that they are fashionable bandages. On the back of the brochure, it shows pictures of more girls wearing the bandages on injuries on various parts of their bodies – from the finger to the wrist to the thigh.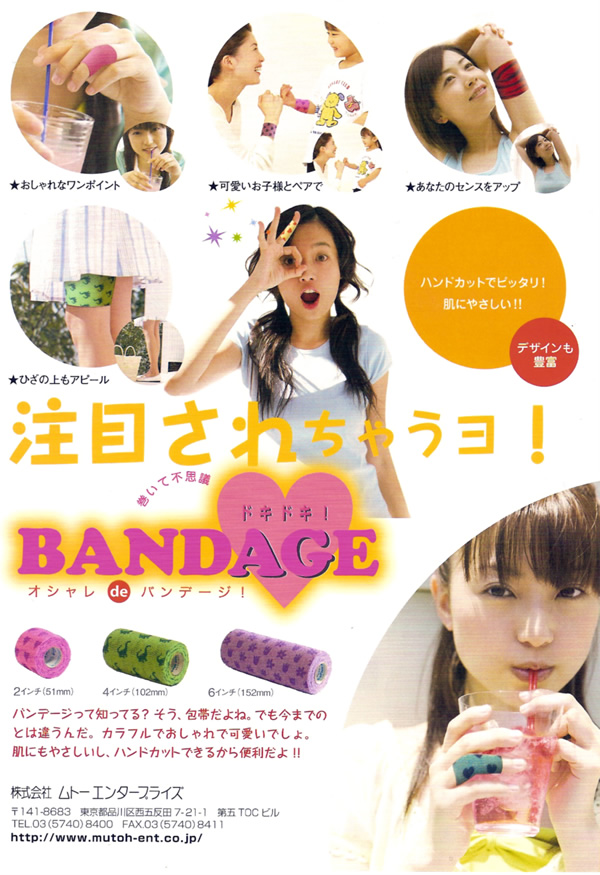 Inside, you can also see some of the different patterns and colors that the bandages are offered in – smiley faces, bumble bees, hearts, flowers, cars, dinosaurs, and all sorts of tiger stripes and bright color combinations. The prices are also listed inside – the bandages cost anywhere from 500-1200 yen per roll (about US$5-US$12).