Posts Tagged 'ura-hara'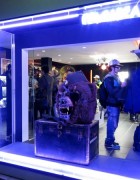 A report from the opening day of the new Mishka NYC streetwear shop in the Harajuku area of Tokyo.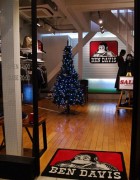 A continuation of our exclusive photo walking tour of Harajuku during the Christmas holiday season in 2009. Features seventy pictures of shops, cafes, and other holiday-related stuff in the Harajuku area.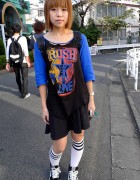 A blonde Japanese girl wearing a Rush band t-shirt, gym socks, a hair bow, and Vans sneakers.